20230721 AKO OBJECTS SALES LAUNCH – BOOKLETS
15 A5 single page booklets and one A5 booklet, which contains 15 Objects that are for sale.
The Dado Shelf was conceived of in 2013/2014. In 2017 we introduced them to the market. Nearly 10 years later we have created a portfolio of various series, still mostly inspired from the one-material no-tools concept of the Dado Shelf.
This is our first more complete series of booklets for the Objects.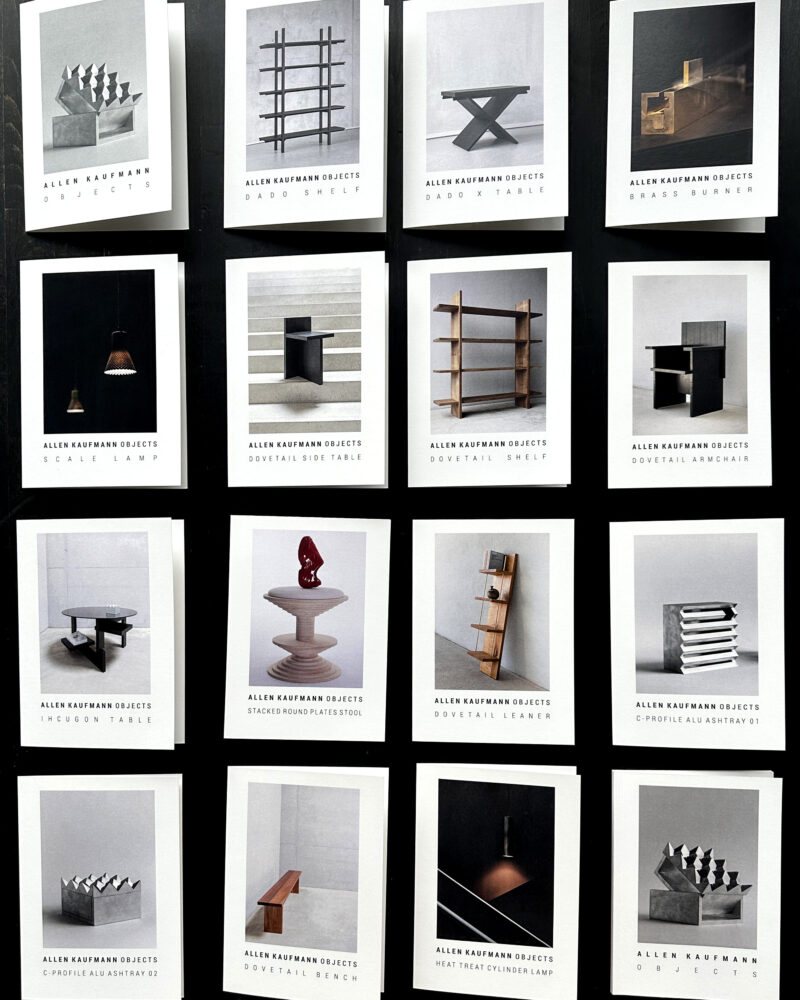 20230601 FACHHOCHSCHULE ERFURT – MID-SEMESTER REVIEW
Justin Allen was a visiting critic for a mid-semester review of, "Bis ins Detail: zirkular," a Summer Semester MARC 2130 course led by Professor and Architect Helge Grüter-Brgaoanu.
20230313 SIGNA SPORTS UNITED PHASE 01 COMPLETED
We are proud to declare that Phase 01 of Signa Sports United headquarters office space on the 30th floor of Kantstrasse 164 is ready for use. Phase 02 is now underway with an expected completion date for July/August 2023.
20221030 NZZ MAGAZINE OCTOBER DESIGN ISSUE
Our OBJECT, Stacked Round Plates Stool is featured in the NZZ MAGAZINE October Design Issue on spread 34-35. Our Object was used in a photo shooting with Model Iekeliene Stange and Fashion Items from Dolce & Gabbana.
Stacked Round Plate:
Object: Stacked Round Plate Stool by ALLEN KAUFMANN ARCHITEKTEN
Photographer: Nicolas Haeni
Set-Design: Denise Bodden
Model: Iekeliene Stange
Stylist: Almut Vogel
Make-Up: Ischrak Nitschke
Hair-Styling: Eva Dieckhoff
Lighting-Assistant: Eric Terrey
Styling-Assitant: Yves Tronnier
Fashion: Dolce and Gabbana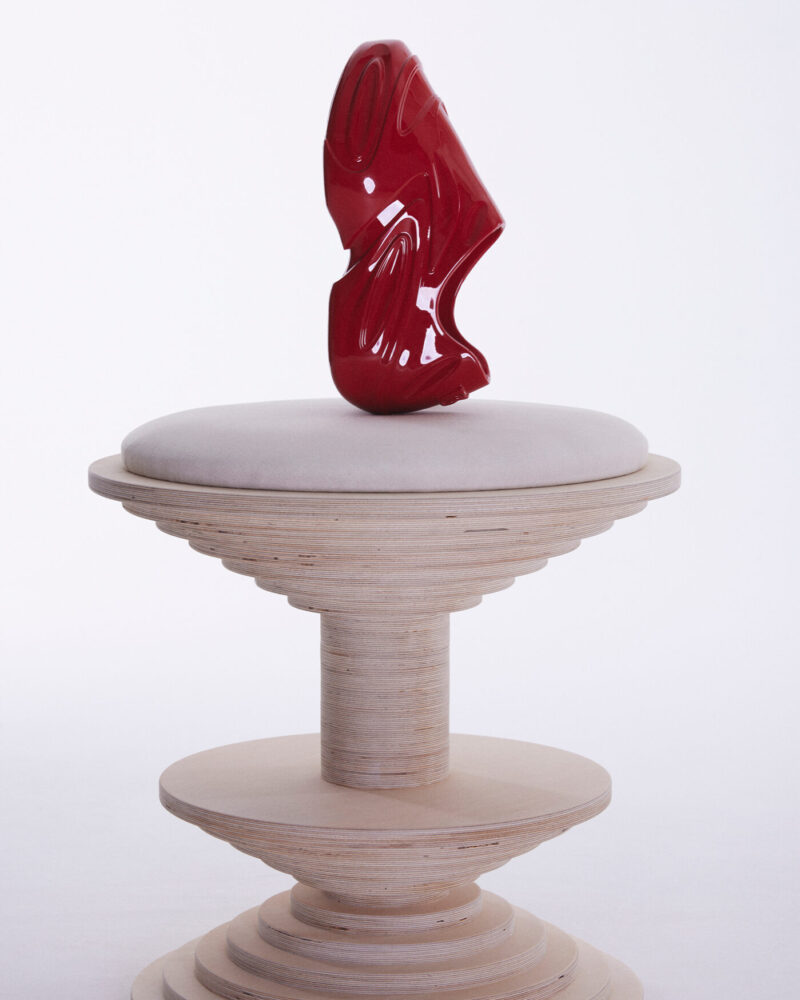 20220401 DOVETAIL CHAIR FEATURED IN WALLPAPER GLOBAL INTERIORS SPECIAL ISSUE
Our Dovetail Chair was featured in Wallpaper Magazine April 2022 Global Interiors special printed version – Page 130/131.
https://www.yumpu.com/news/en/issue/128082-wallpaper-issue-042022/read
To purchase: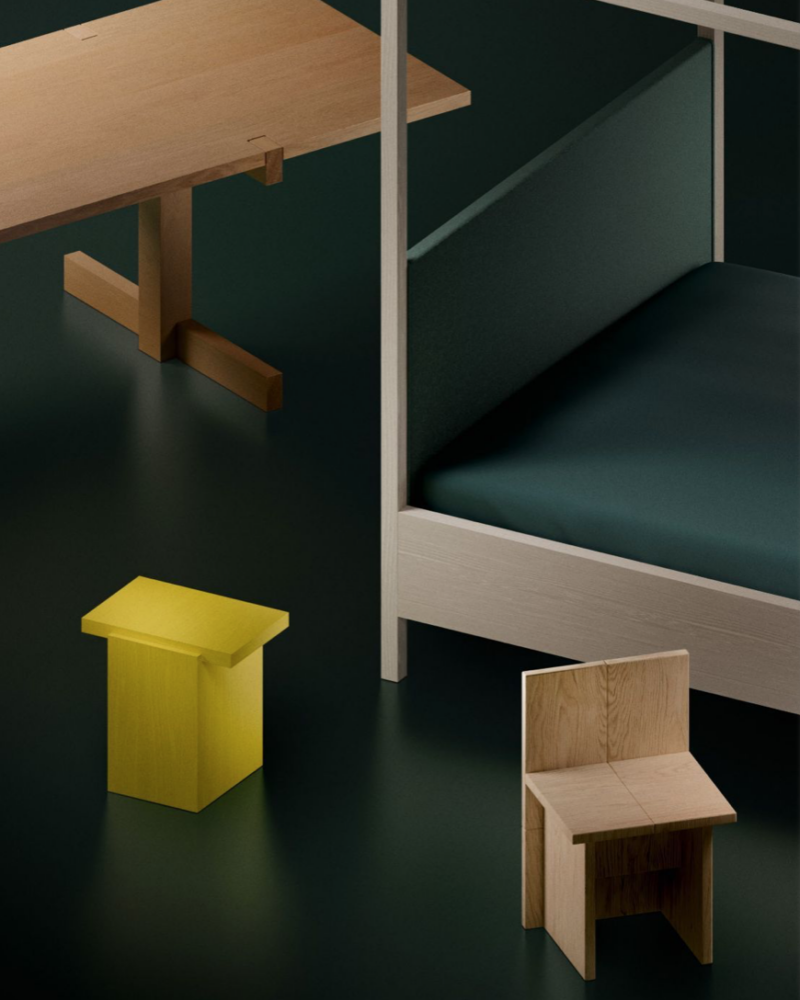 20220310 Alumni Speaker Series at UB (Crosstalk)
Justin Allen and Ishtiaq Rafiuddin gave a joint talk titled 'Crosstalk' for the School of Architecture and Planning at the University at Buffalo.
A link to there talk can be found here:
https://ub.hosted.panopto.com/Panopto/Pages/Viewer.aspx?id=485cb4d6-35d3-4845-bef2-ae540135d43d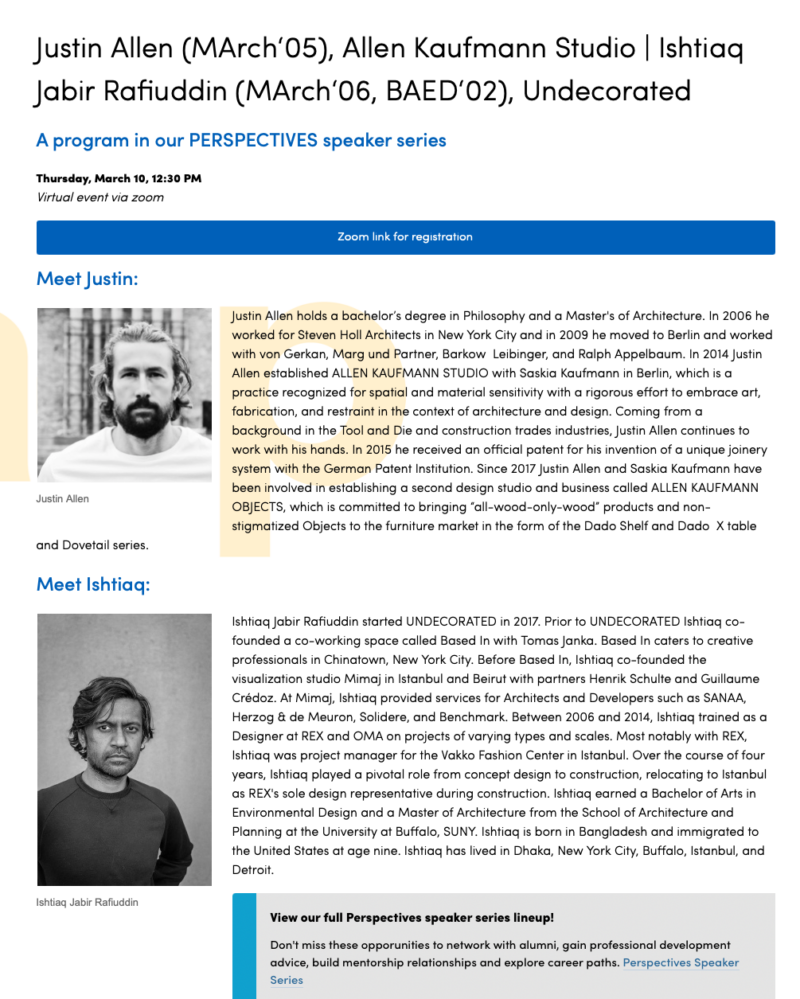 20220310 University of Michigan Guest Critic
Justin Allen was a guest critic for visiting professor Ishtiaq Rafiuddin (Umich Arch 562) midterm reviews.
20210921 A K Objects in ZAMT
Select Objects from ALLEN KAUFMANN OBJECTS are being displayed in ZAMT, a sustainably conscious boutique shop in Berlin, Mitte. Objects from the Dado and Dovetail series are there for sharing another way to make furniture without the use of Toxic or High Carbon Emitting processes. The furniture is all-wood-only-wood.
ZAMT
Tucholskystraße 48, 10117 Berlin
| | |
| --- | --- |
| Friday | 11am–7pm |
| Saturday | 11am–7pm |
| Sunday | Closed |
| Monday | 11am–7pm |
| Tuesday | 12–7pm |
| Wednesday | 11am–7pm |
| Thursday | 11am–7pm |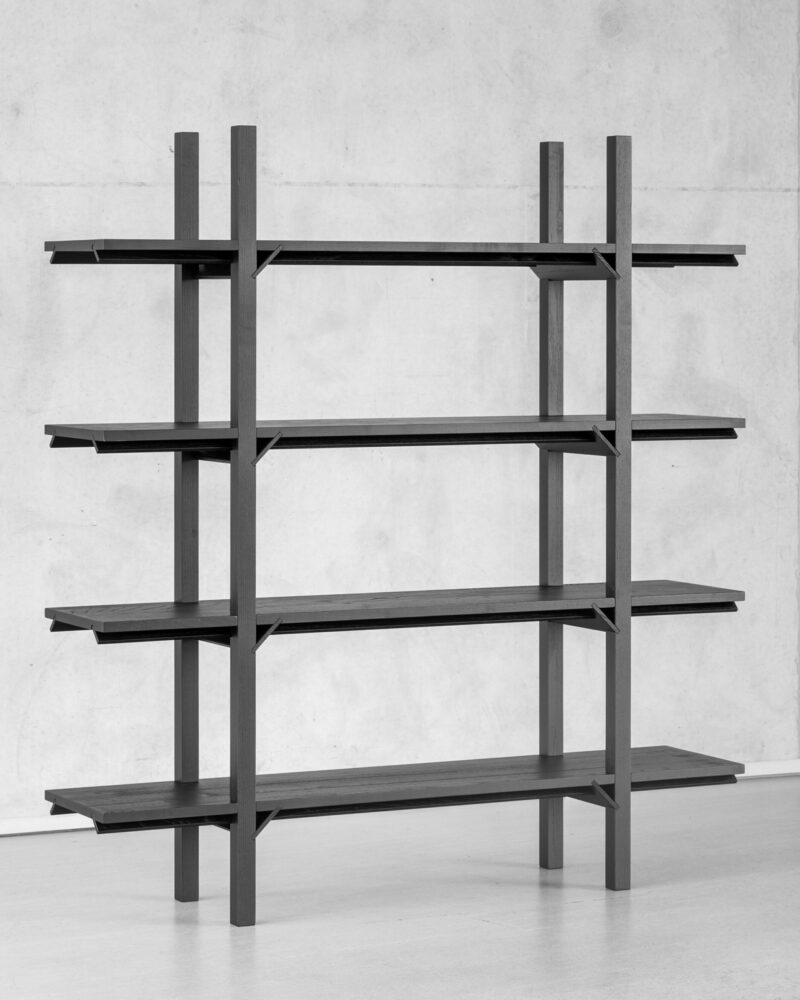 20210920 FREUD WHISKY KADEWE
ALLEN KAUFMANN Architekten with Freud Whisky present a two-week long launch event for Freud, the premier Whisky in Germany. The installation is on the 6th floor of KaDeWe and is offering mixed drinks.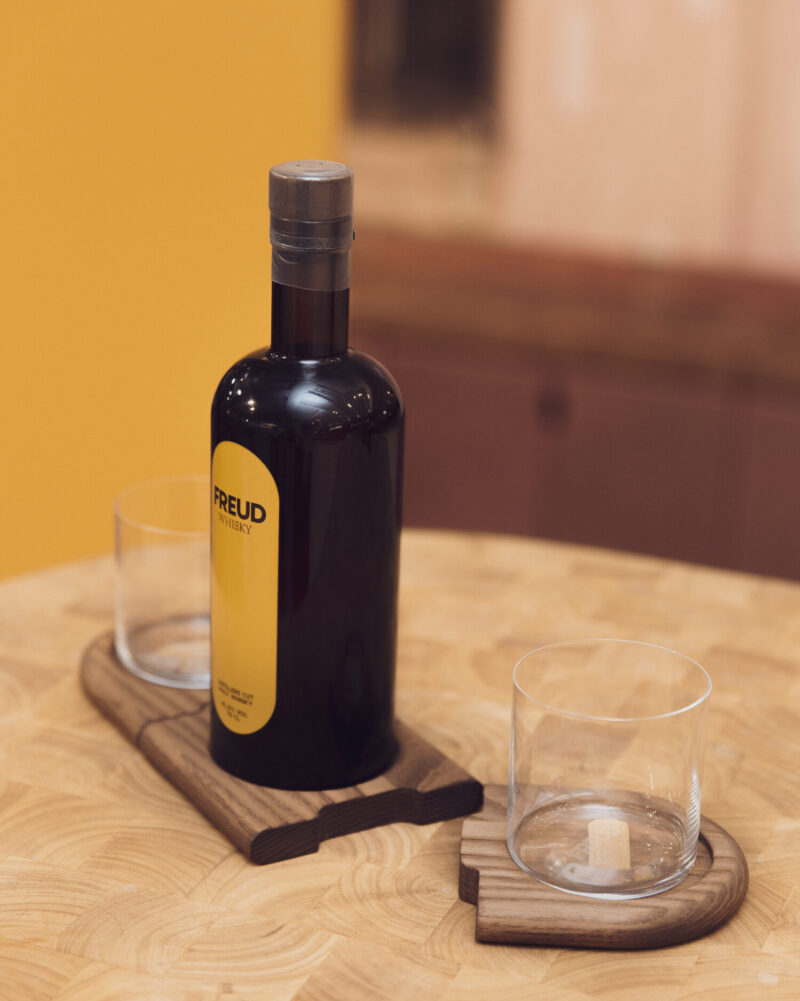 20210806 SUMUP OFFICIALLY MOVED IN TO NEW OFFICE SPACE
Since 2018 SumUp Berlin has been looking to move from their three separate office locations into a single building. We worked with them over the years planning various scenarios in a selection of new buildings, finally culminating in 2021. The new location offers over 16.000m2 of office space with potential to expand.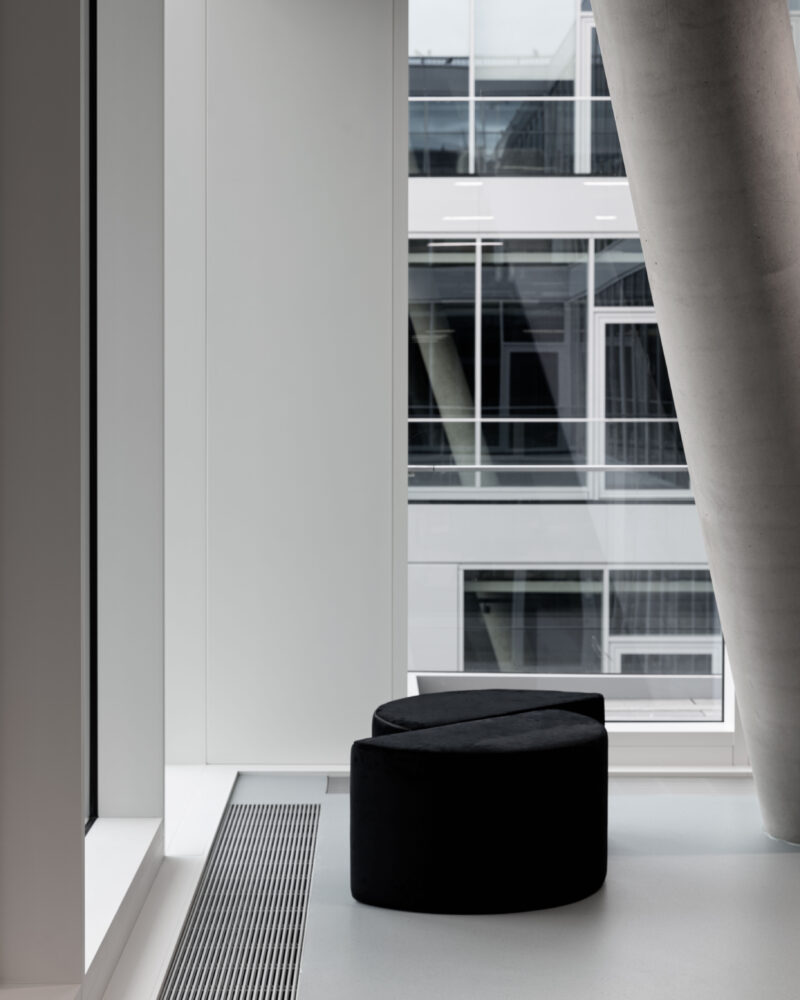 20210211 MICA EMERGING ARCHITECTS LECTURE
Justin Allen from ALLEN KAUFMANN studio in Berlin, is giving a lecture for Frank Fantauzzi and his students at MICA on February 11th, 2021. The Talk is titled No-Point Perspective and is for the Emerging Practices Lecture Series for the Architecture and Design department hosted by UGS.
20200101 ARCHIPENDIUM JUBILEE EDITION
13 ALLEN KAUFMANN STUDIO Projects are selected for the 2020 Archipendium Calendar, Jubilee Edition – Best of 10 years. Archipendium 2020 by archimappublishers provides an overview of the most fascinating modern developments in contemporary architecture. Each project exemplifies the efforts of architects and designers to make life better and more sustainable.
This 365 tear-off calendar is a great reminder of the daily production that makes life in our cities possible. Each page is packed with information about the project. A photograph, a description and a drawing illuminate the details of each building in great depth.
www.archipendium.com
Kaiser Peters Wormuth GbR
Wimarer Strasse 32
10625 Berlin – Germany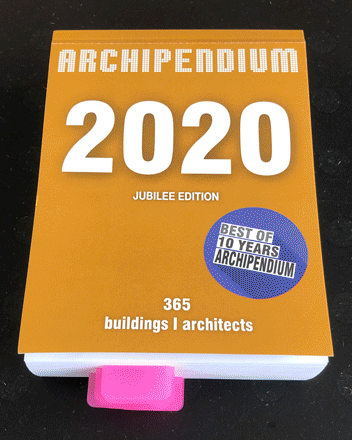 20191102 CHERRY VENTURES ARTICLE IN ARCHDAILY
ALLEN KAUFMANN project Cherry Ventures office renovation of a formerly designed Daniel Liebeskind space in Berlin, Mitte has been posted in ArchDaily by Paula Pinto.
https://www.archdaily.com/925943/cherry-ventures-office-renovation-allen-kaufmann?ad_source=search&ad_medium=search_result_all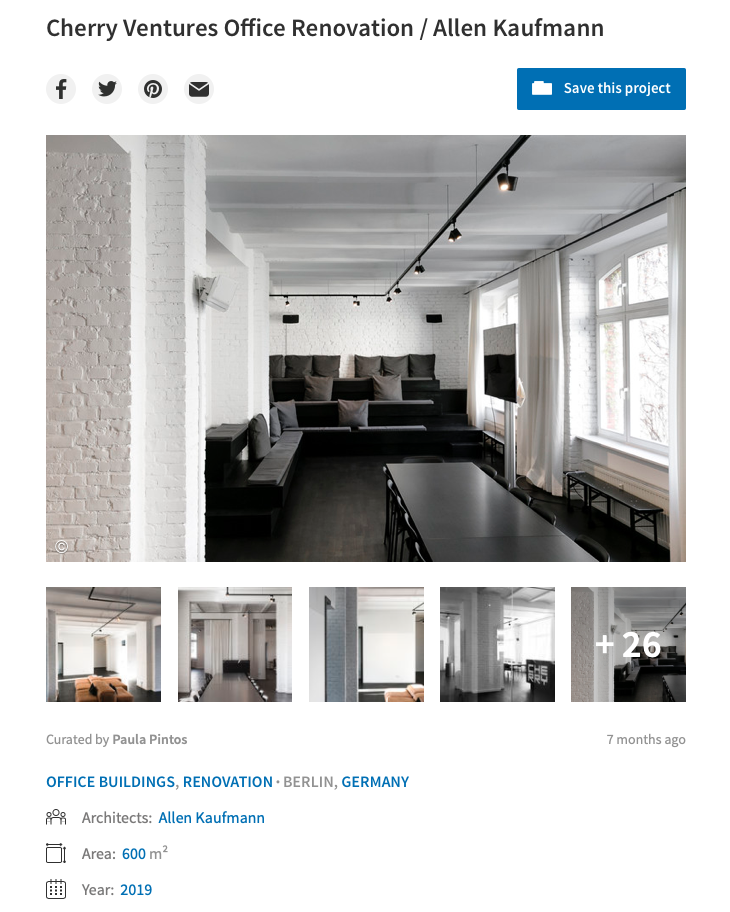 20190918 DADO SHELF FOR SALE IN MODULOR
The Dado Shelf, designed by Justin Allen from ALLEN KAUFMANN is now available in Modulor Berlin.
https://www.modulor.de/regal-dado.html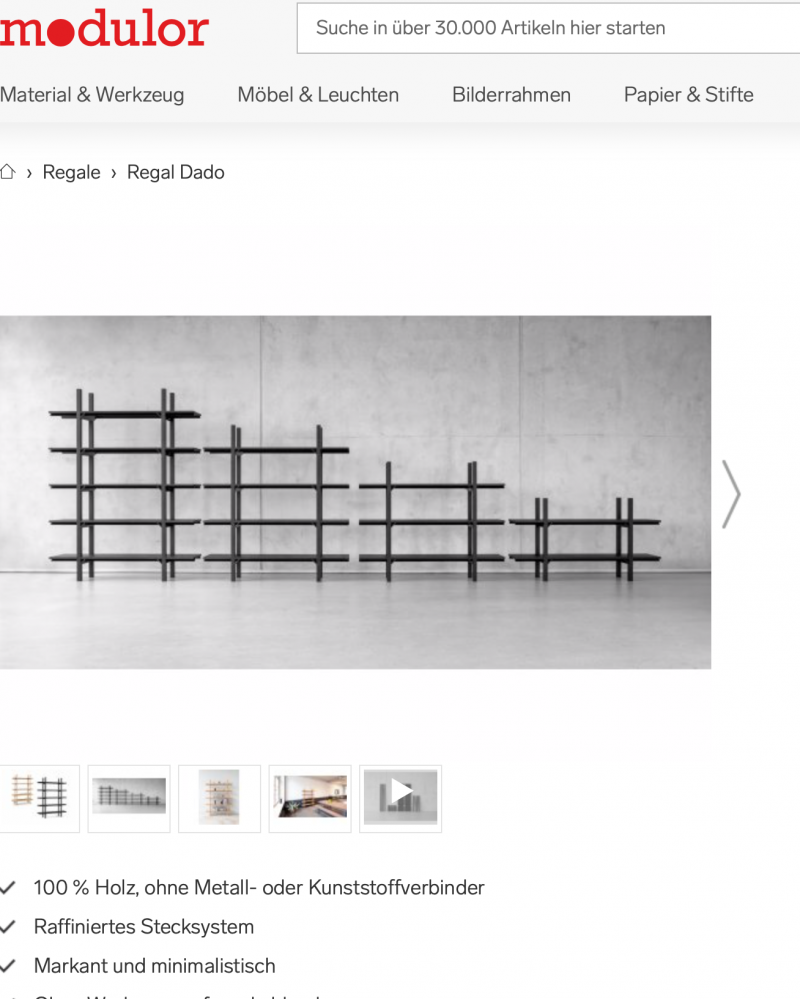 20190913 AD GERMANY PRINT FEATURE
Project Gärtnerei is featured with David Chipperfield in the 2019 September AD Germany Print Magazine.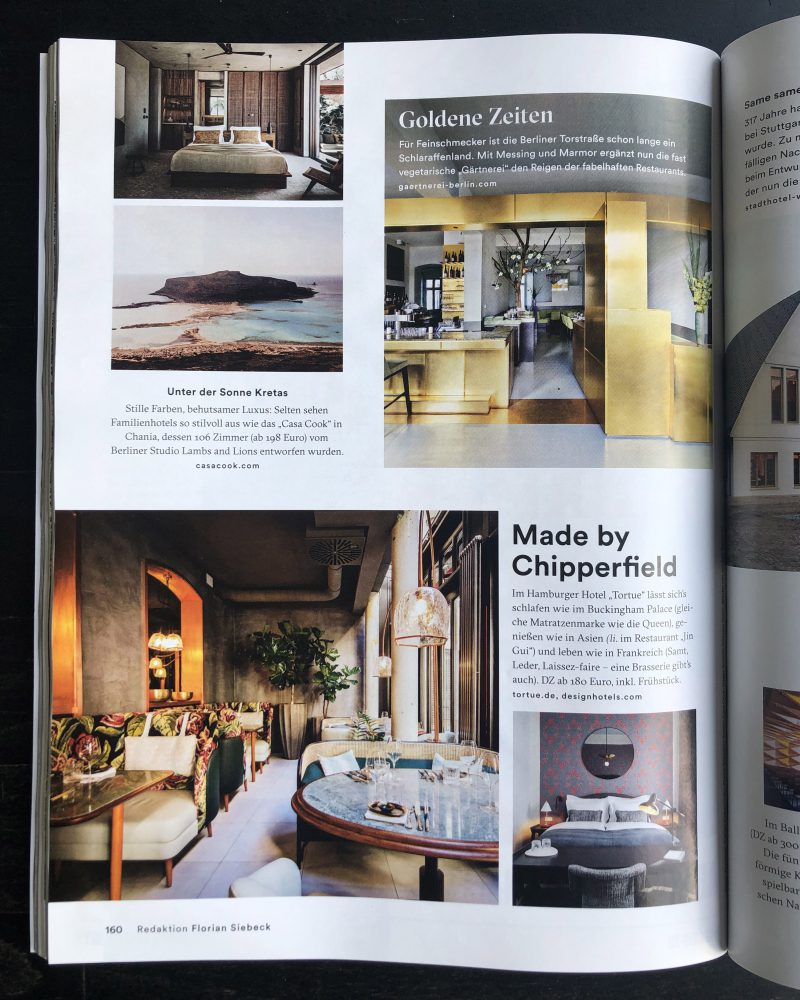 20190910 HOME WORLD DESIGN ARTICLE
ALLEN KAUFMANN featured in Home World Design on September 10th 2019.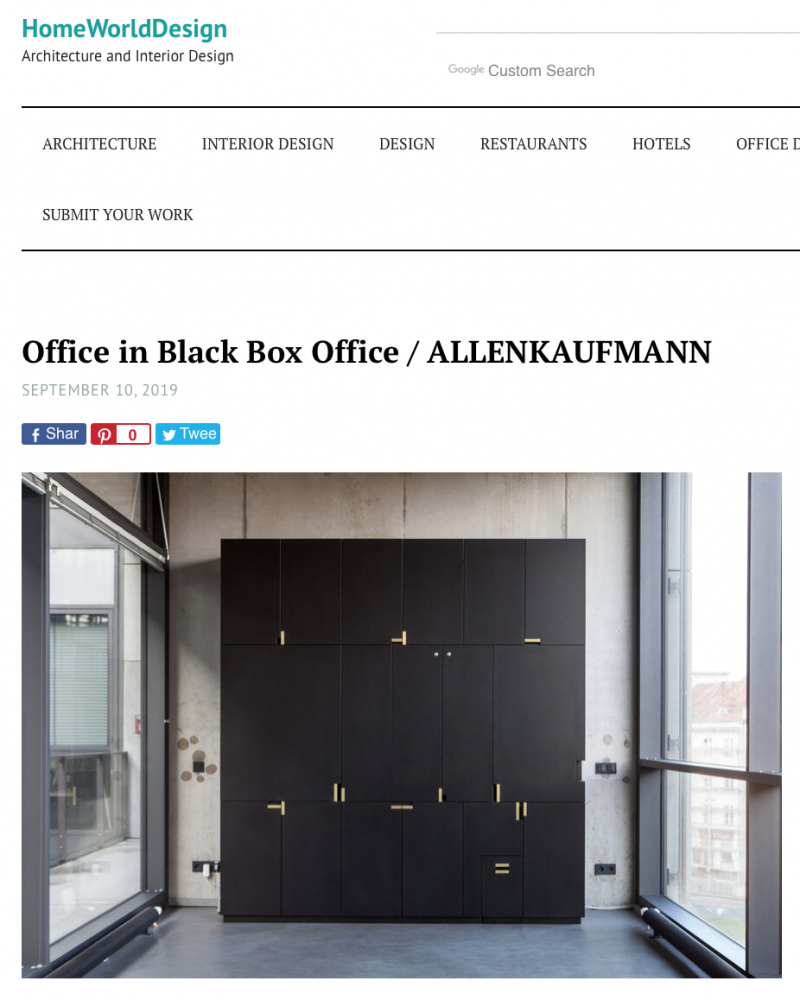 20190521 Portland Architecture Talk
Architect Justin Allen from ALLEN KAUFMANN Berlin and current Stott Visiting professor for the University of Oregon Achitecture department will be giving a talk on architecture in Portland on May 21st, 2019.
20190502 AIA EUGENE Construction Craft Lecture
On Wednesday, May 8th Justin Allen from ALLEN KAUFMANN will be the guest speaker for the AIA Eugene 2019 Construction Craft Awards.
We will celebrate the winners of the AIA-SWO Craftsmanship Awards hosted by UO School of Architecture and Environment in the Ballroom of the UO Ford Alumni Center.
The Awards ceremony is in appreciation of the contractors, suppliers manufacturer's representatives, and other industry individuals we work with year after year on our projects.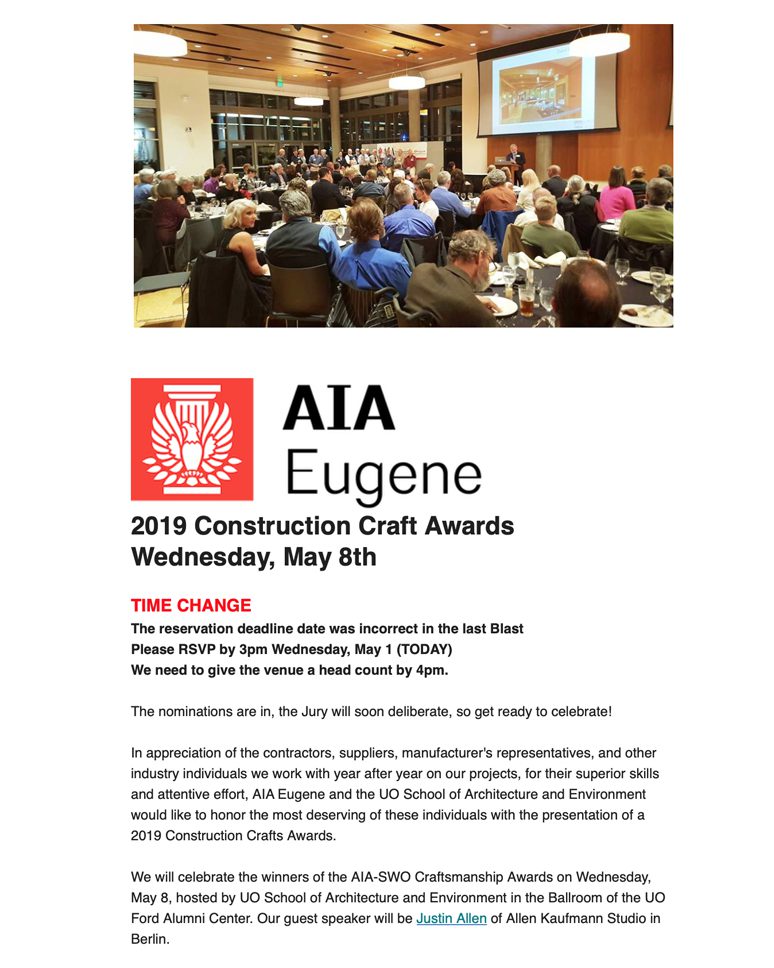 20190422 TRANSPARENCY IN ARCHITECTURE LECTURE
Transparency in Architecture will attempt to shine light and encourage awareness to the practice of architecture through the context and story of an Upstate New Yorker, Philosopher, Fabricator, Inventor and Licensed German Architect, living and working in Berlin, Germany.
The lecture will be held at the University of Oregon Architecture department in Eugene, Oregon on April 22nd, 2019 from 5:30 – 7pm. A light dinner and drinks will be served following the lecture.
Justin Allen was born in 1979 in Upstate New York. He holds a Bachelors degree in Philosophy and a Masters degree in Architecture. In 2006 he worked for Steven Holl architects in New York City and in 2009 he moved to Berlin and worked with von Gerkan, Marg und Partner. In 2014 Justin Allen established ALLEN KAUFMANN STUDIO with Saskia Kaufmann in Berlin, which is a practice recognised for spatial and material sensitivity with a rigorous effort to embrace art and fabrication in the context of architecture and design. Coming from a background in the Tool and Die and trades industry, Justin Allen continues to work with his hands. In 2015 he received an official patent for his invention of a unique joinery system with the German Patent Institution. In 2016 he was the AIA Hampton Roads Chapter 24th Anniversary Honorary speaker in Norfolk, Virginia. Since 2017 Justin Allen and Saskia Kaufmann have been involved in establishing a second design studio called ALLEN KAUFMANN OBJECTS, which is committed to bringing "all-wood-only-wood" products to the furniture market in the form of the Dado Shelf and Dado X table. Currently Justin Allen is the Visiting Stott Professor at the University of Oregon in Eugene.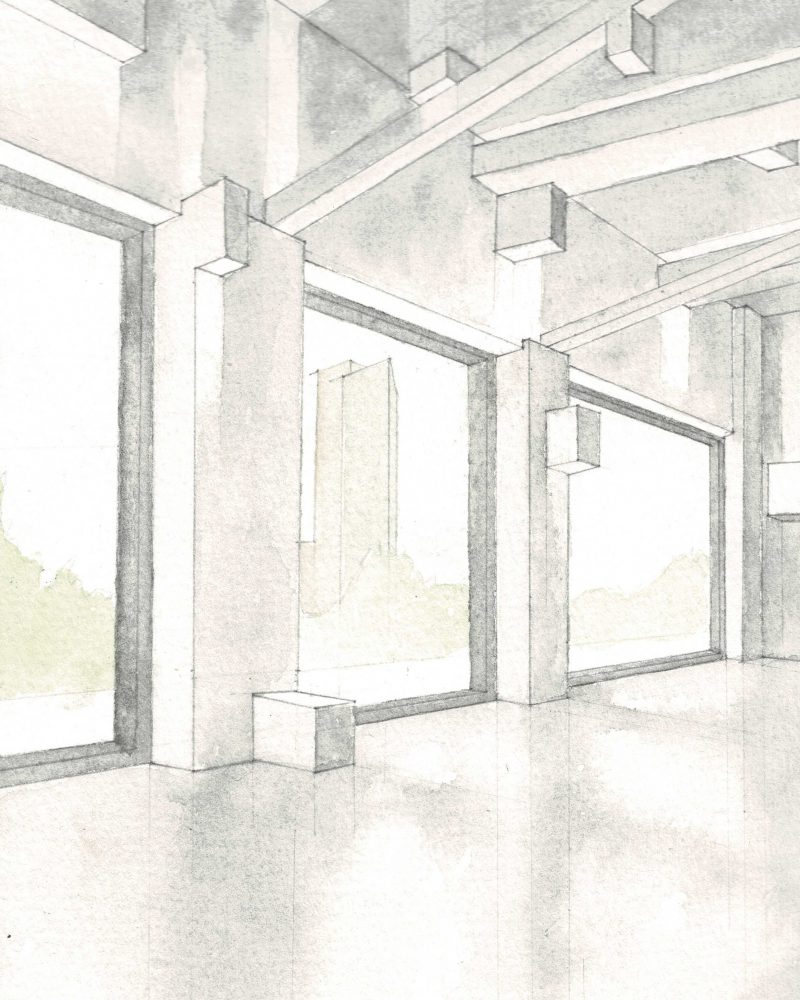 Justin Allen gave a lecture for the Rochester Institute of Technology Galisano Institute of Sustainability Architecture lecture series on March 20th in Rochester, NY. His lecture was titled Designing and Reflecting from New York to Germany.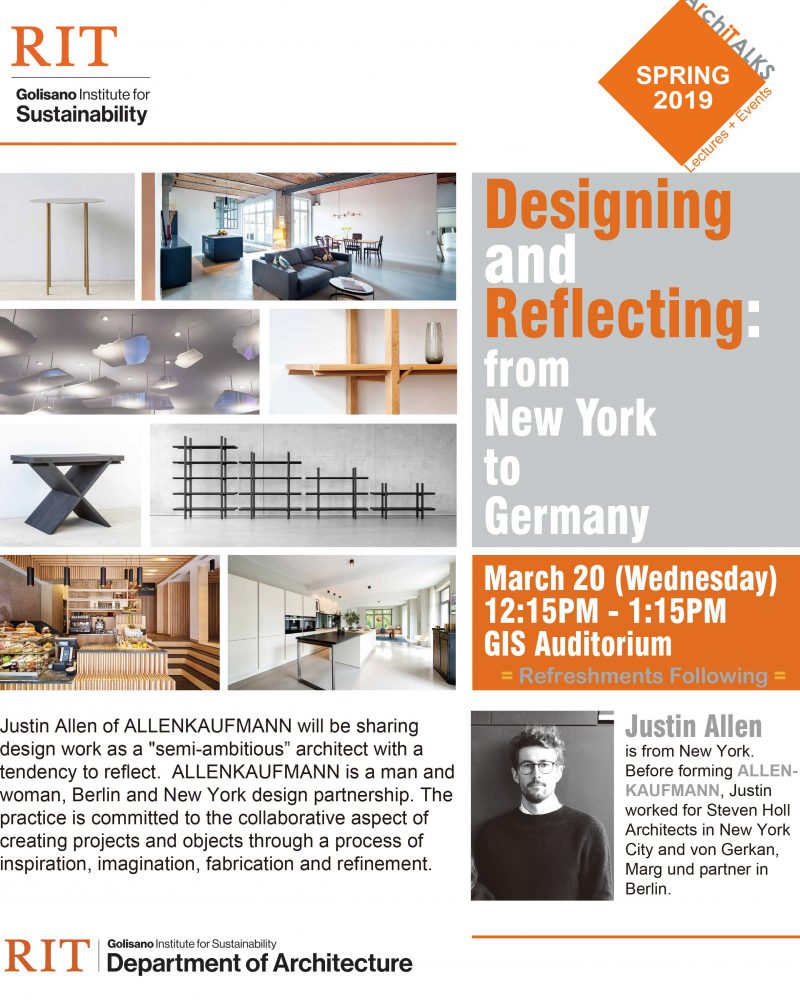 20190401 STOTT VISITING PROFESSORSHIP
Justin Allen, who, in partnership with "Berlinerin" Saskia Kaufmann, founded the Berlin design firm Allen Kaufman Studio, will be a visiting Stott professor this spring term teaching a seminar and a studio, made possible through the Julie Neupert Stott Visiting Professor endowment.
Stott's (BIArch'77) generous endowment helps the Department of Interior Architecture bring talented designers from around the world each year to work with students and faculty for a term.
The Interior Architecture seminar, IARC 407/507, will explore combining hand-drawn, hand-made, and digital techniques in design and creative expression. For the studio, IARC 484/584, Justin Allen and students will look at designing an all-wood meditation space.
The studio, called "Tree Matter Rearrangement," will examine the industrial life cycle of a tree, from the moment it is felled in the woods to the end of its fabrication process. Justin Allen says studio participants will visit a meditation center as well as practice meditation.
"Taken together, the design process can then be informed by simultaneously looking into the industrial and fabricated life cycle of the material wood in combination with experiencing actual meditation centers and meditating," Justin Allen wrote in his course description.
Justin Allen is excited to come to Eugene to explore the area's vibrant wood products industry. He first started working with wood fabrication in his father's tool and die manufacturing shop. He loves the challenge of the medium. "The main reason is because wood is forever alive and in constant transformation," Justin Allen said. "It's forever changing; it's never static."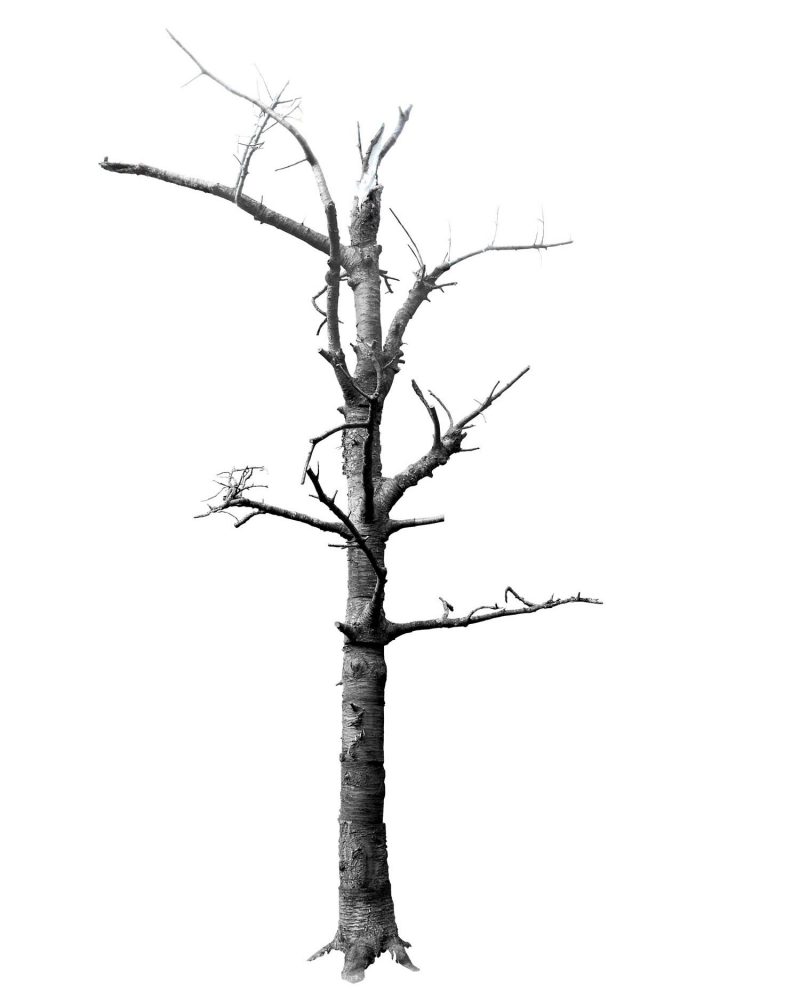 20161117 AIA HAMPTONS ROAD 2016 SPEAKER FORUM
On November 17th, 2016 Justin Allen will give the honorary annual AIA Hamptons Road 2016 lecture on the work of ALLEN KAUFMANN.
The lecture will be held in the MacArthur Visitors Center in Norfolk, Virginia.