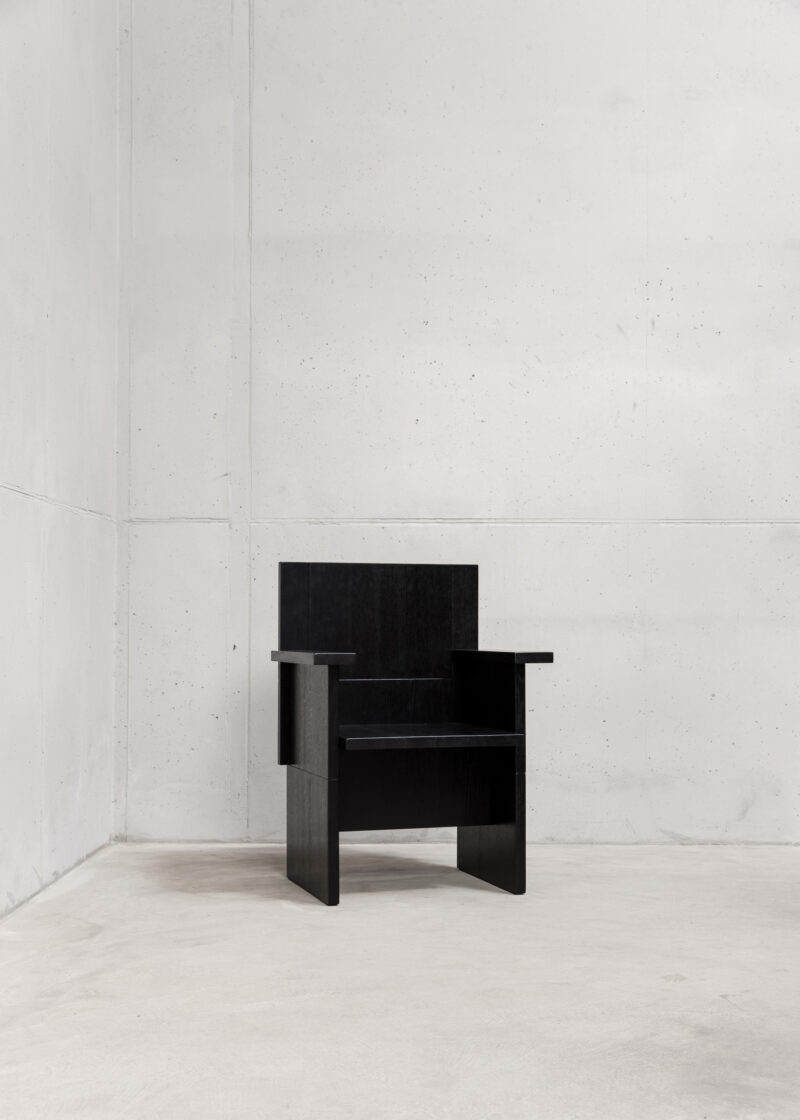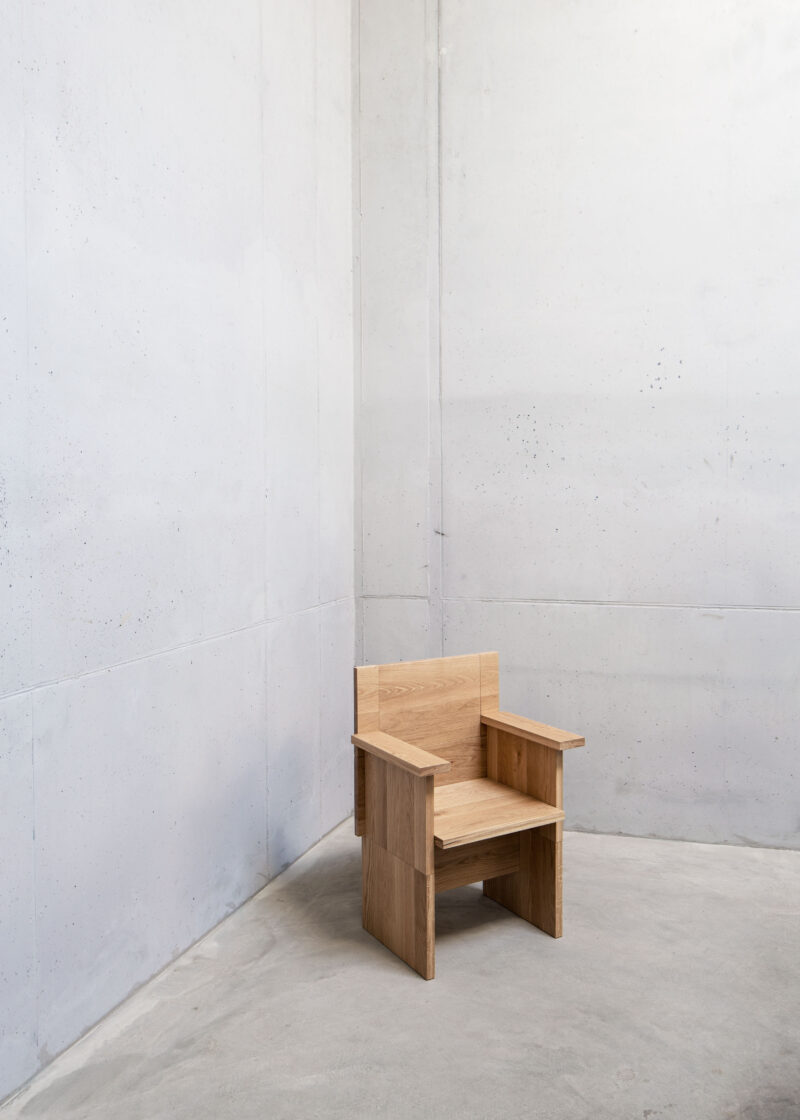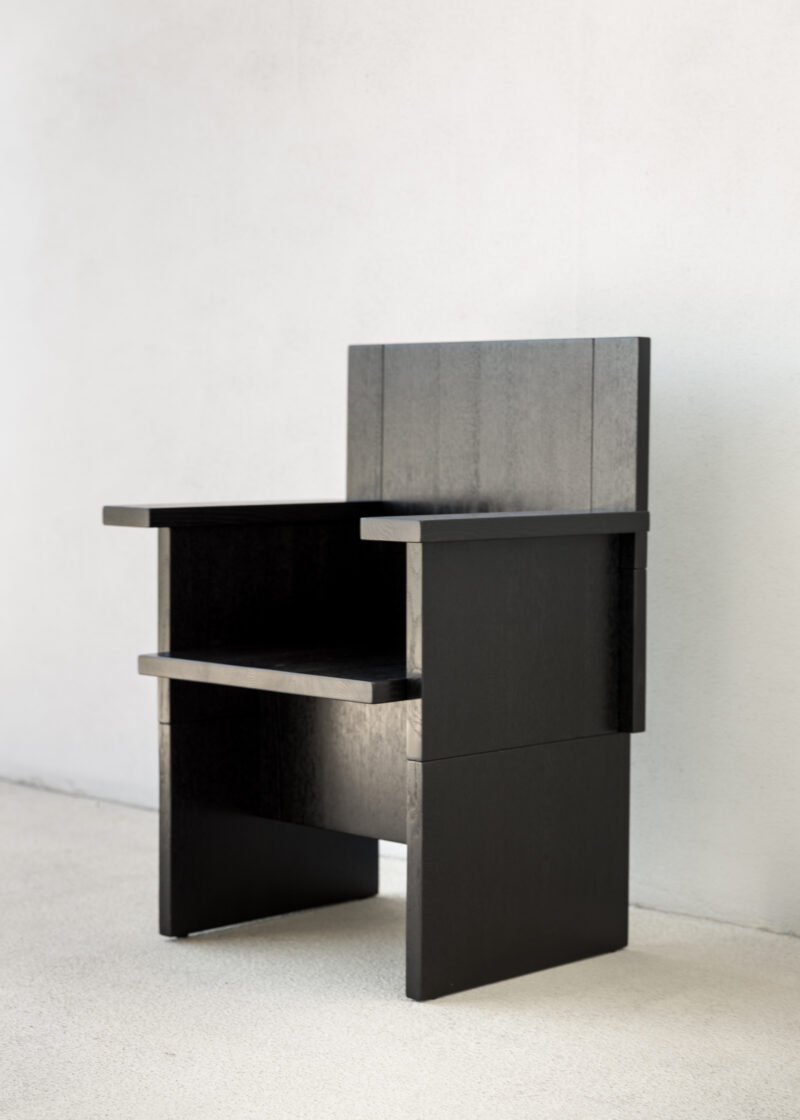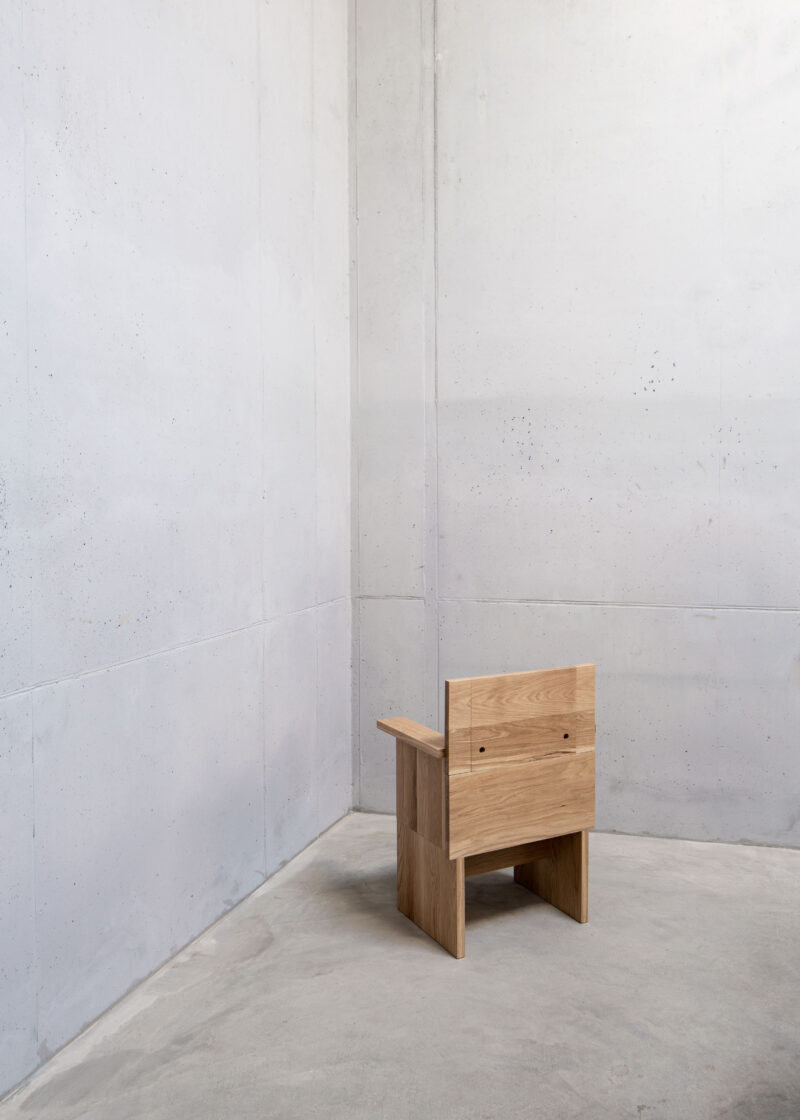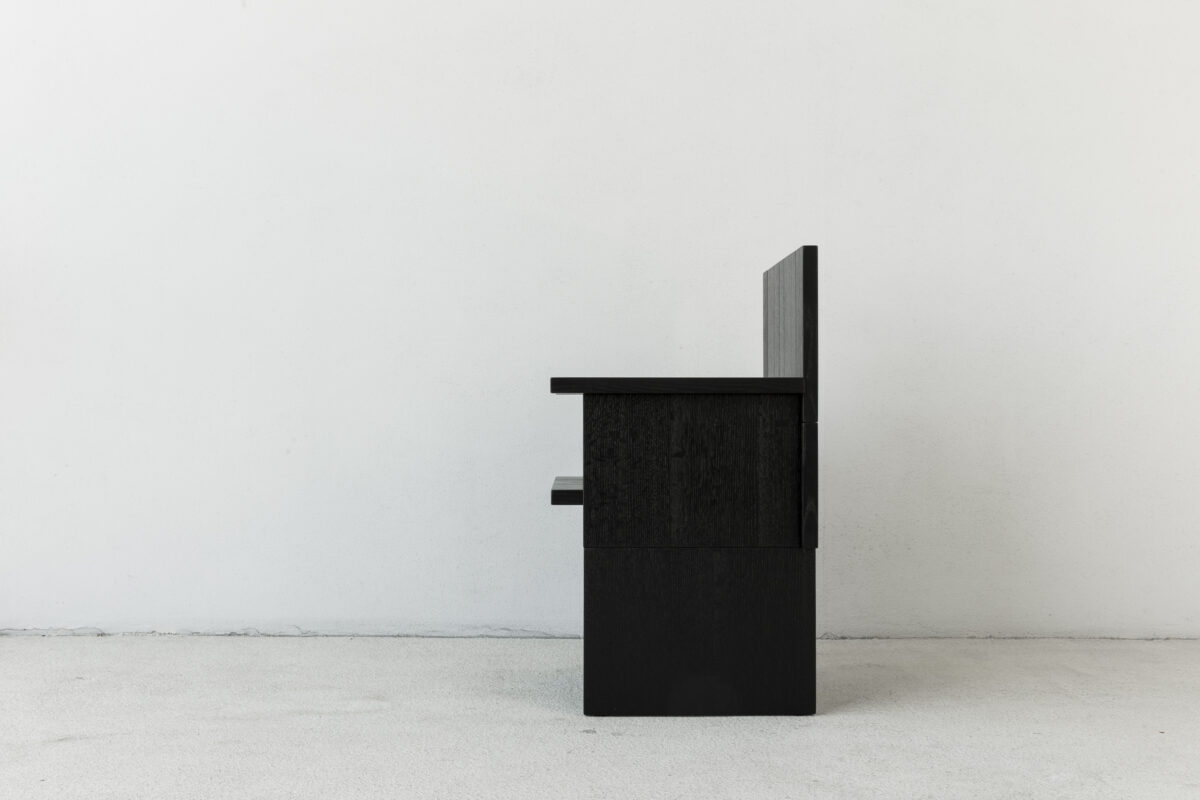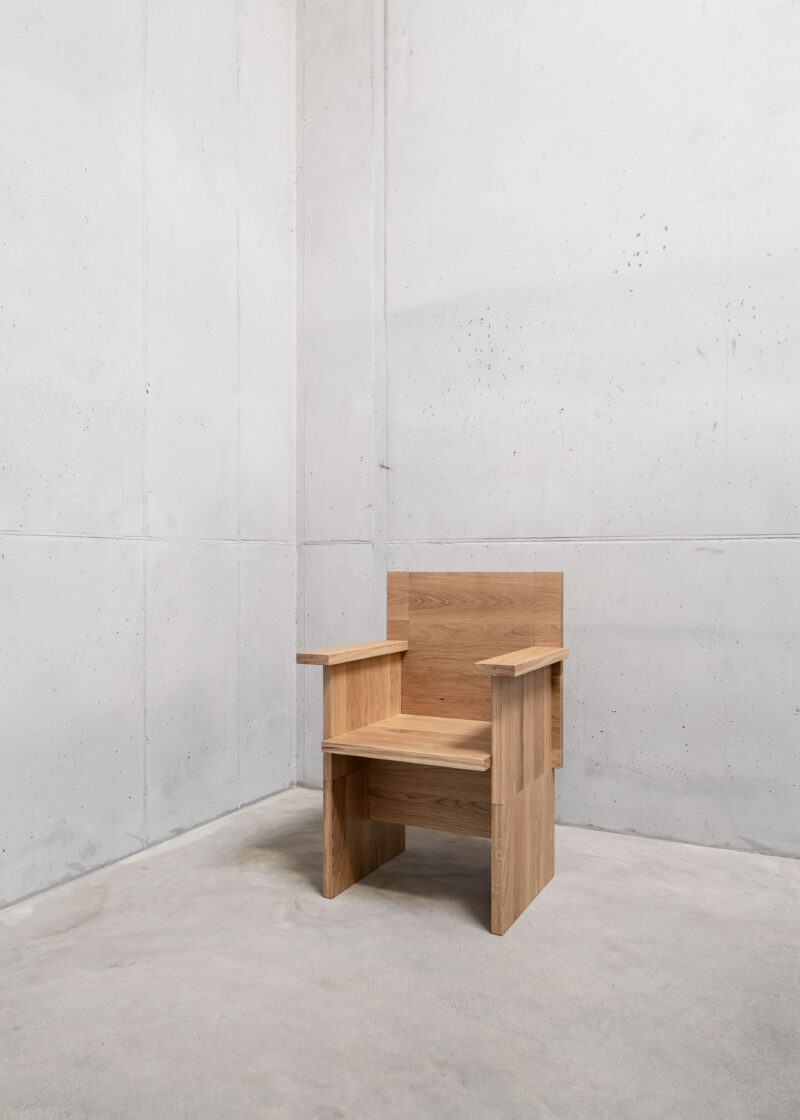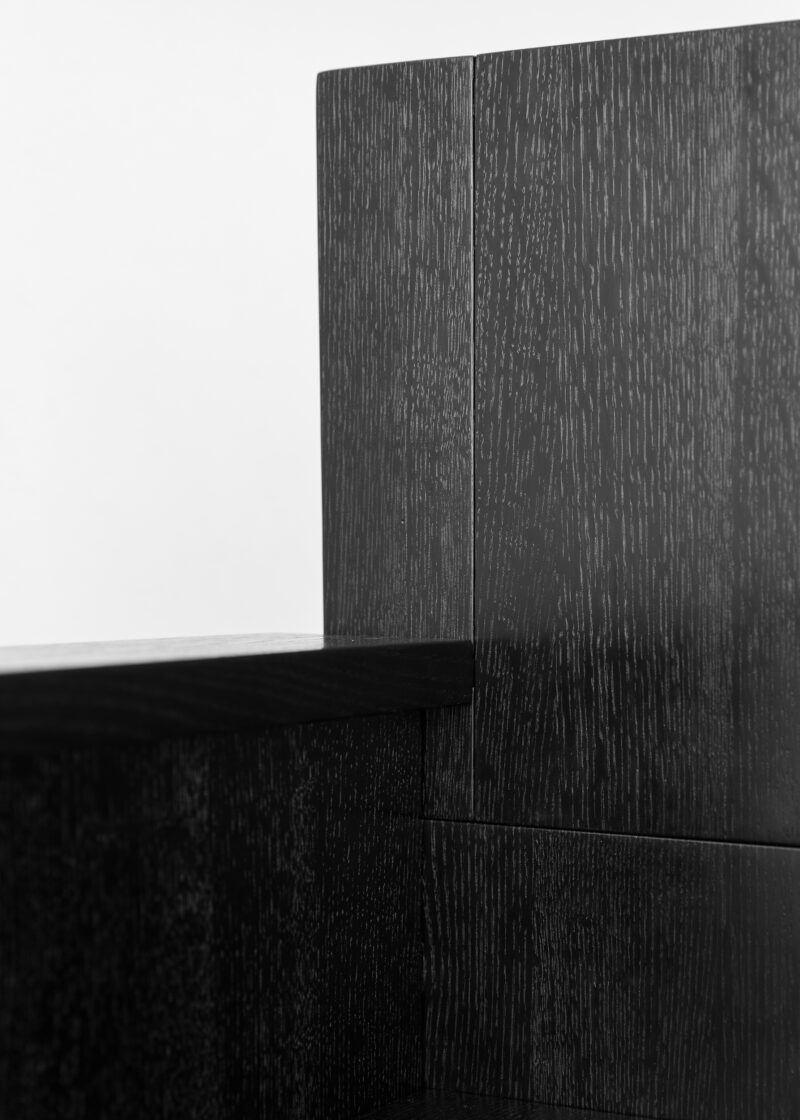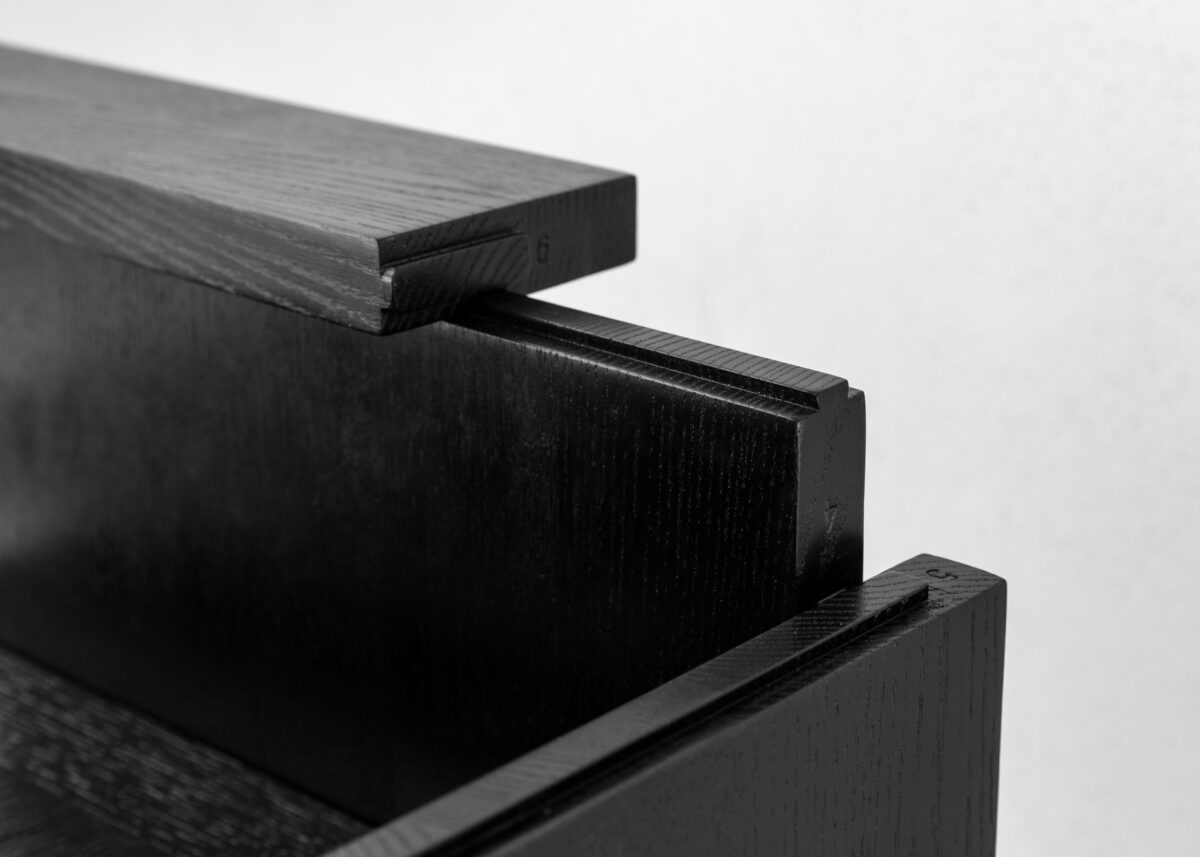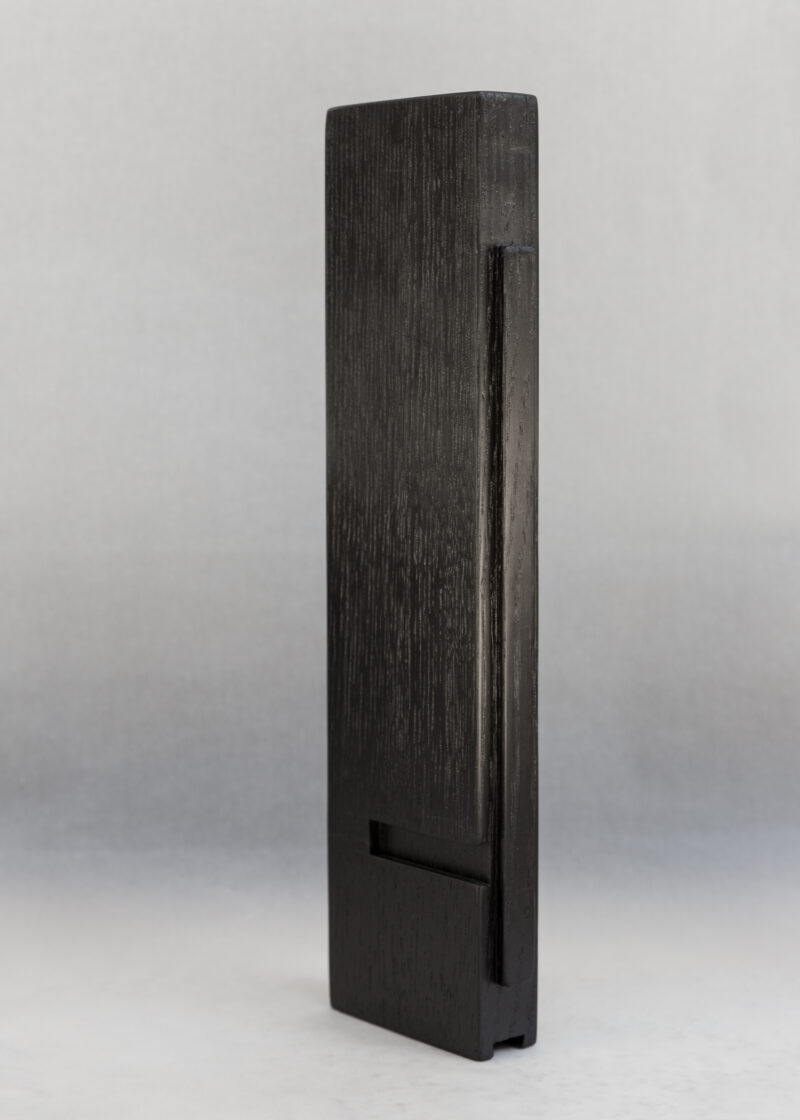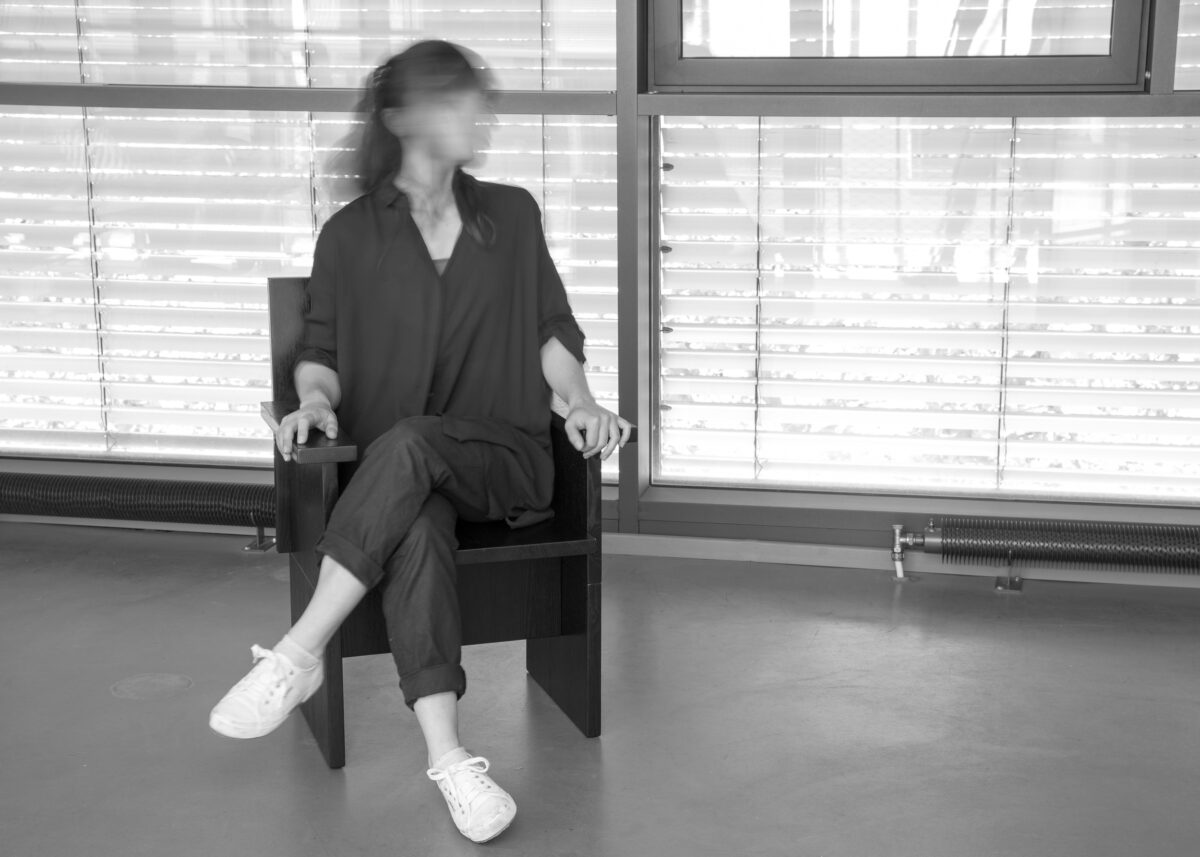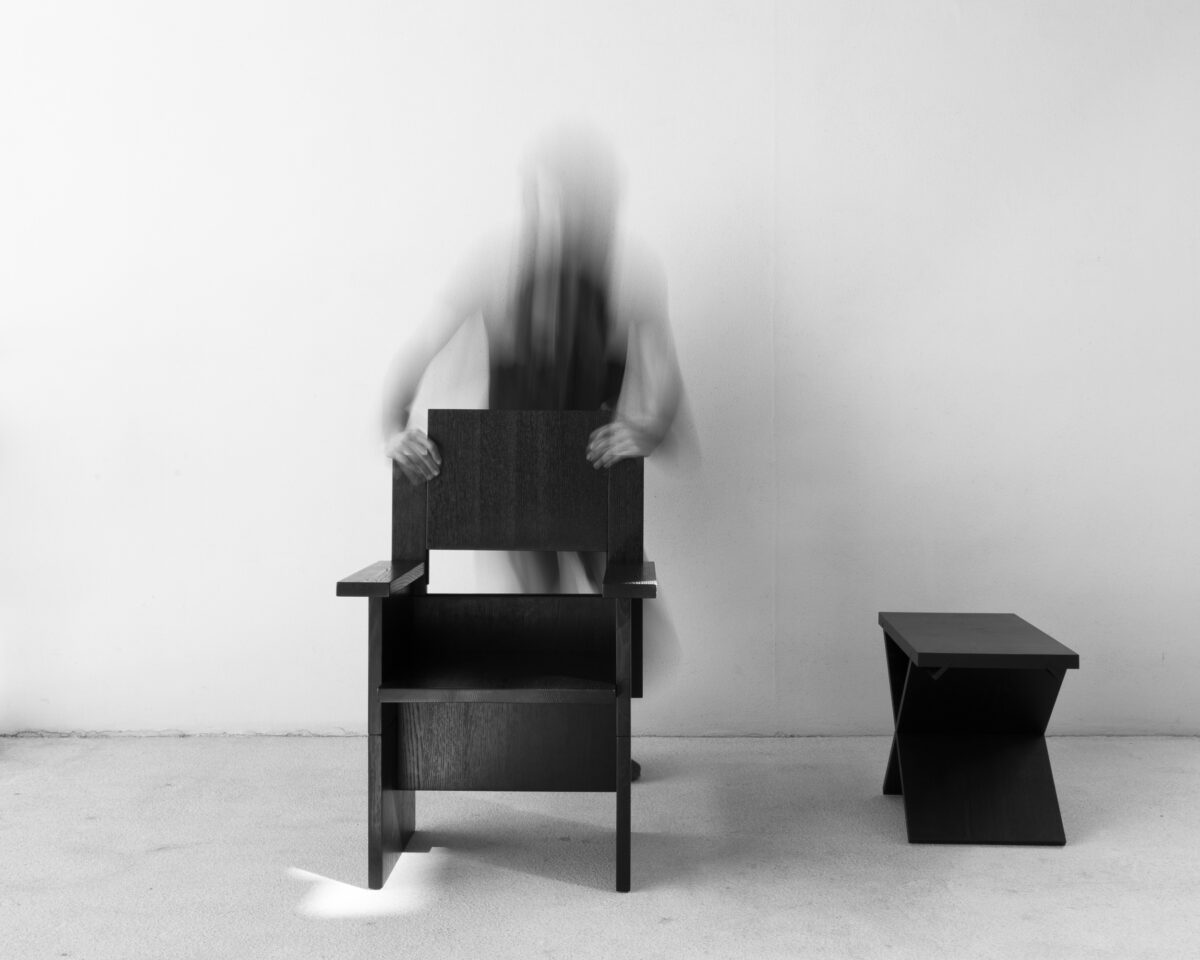 Covid-19 Chair, 2020, inquire
The Covid-19 pandemic caused most of the world to go into a form of lockdown. During this interruption, A K Studio found itself in need of a chair for pondering, reading, or looking out into space.
Covid-19 chair is an all-wood-only-wood Object made from 12 precisely machined parts which slide together using a dovetail feature. The parts intersect and overlap with each other to form a stable structure that still allows the wood to move as it minimally shrinks and expands. Life is an ebb and flow and the Covid-19 chair represents a positive flow in this moment of crisis.
Currently Covid-19 Chair is fabricated using solid Oak or Ash in 28mm thick machined parts. It can be shipped flat and assembled without tools or fasteners of any kind. The chair on our website is stained black with a glossy hard wax oil finish.
Covid-19 Chair inspiration: A K Studio reaction to Lockdown
Design: Justin Allen
Fabrication: Justin Allen
Photography: Ann Katrin Warter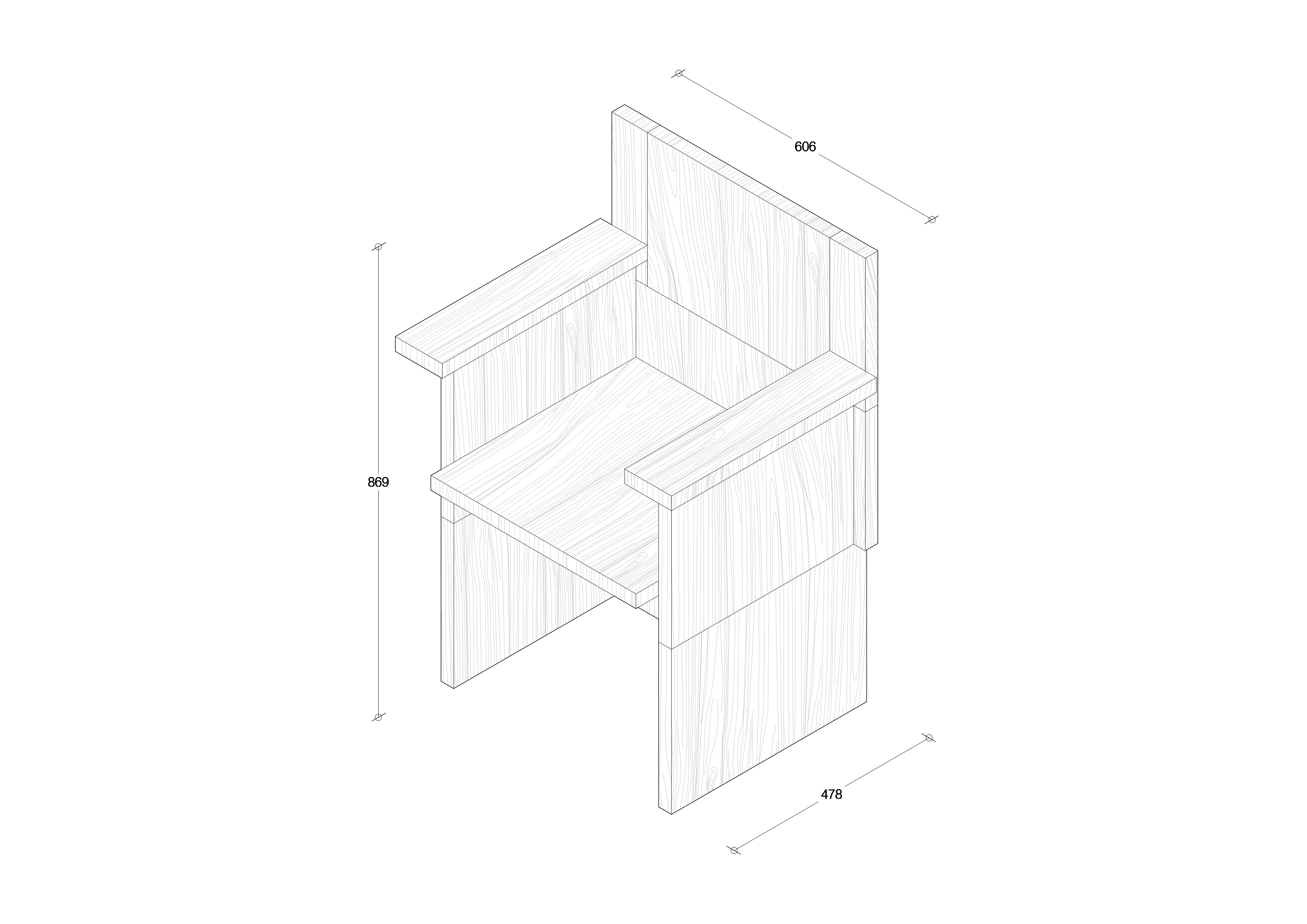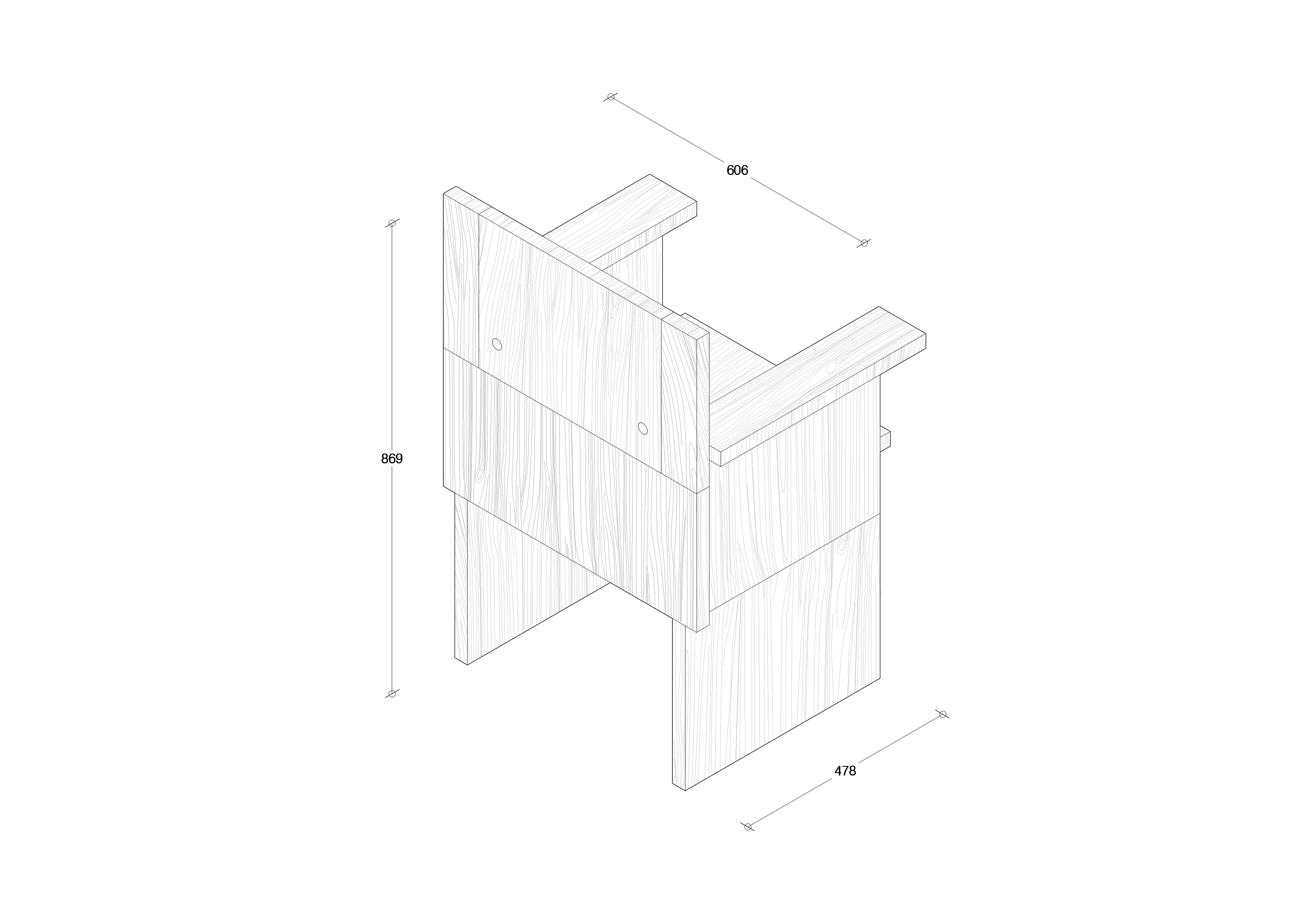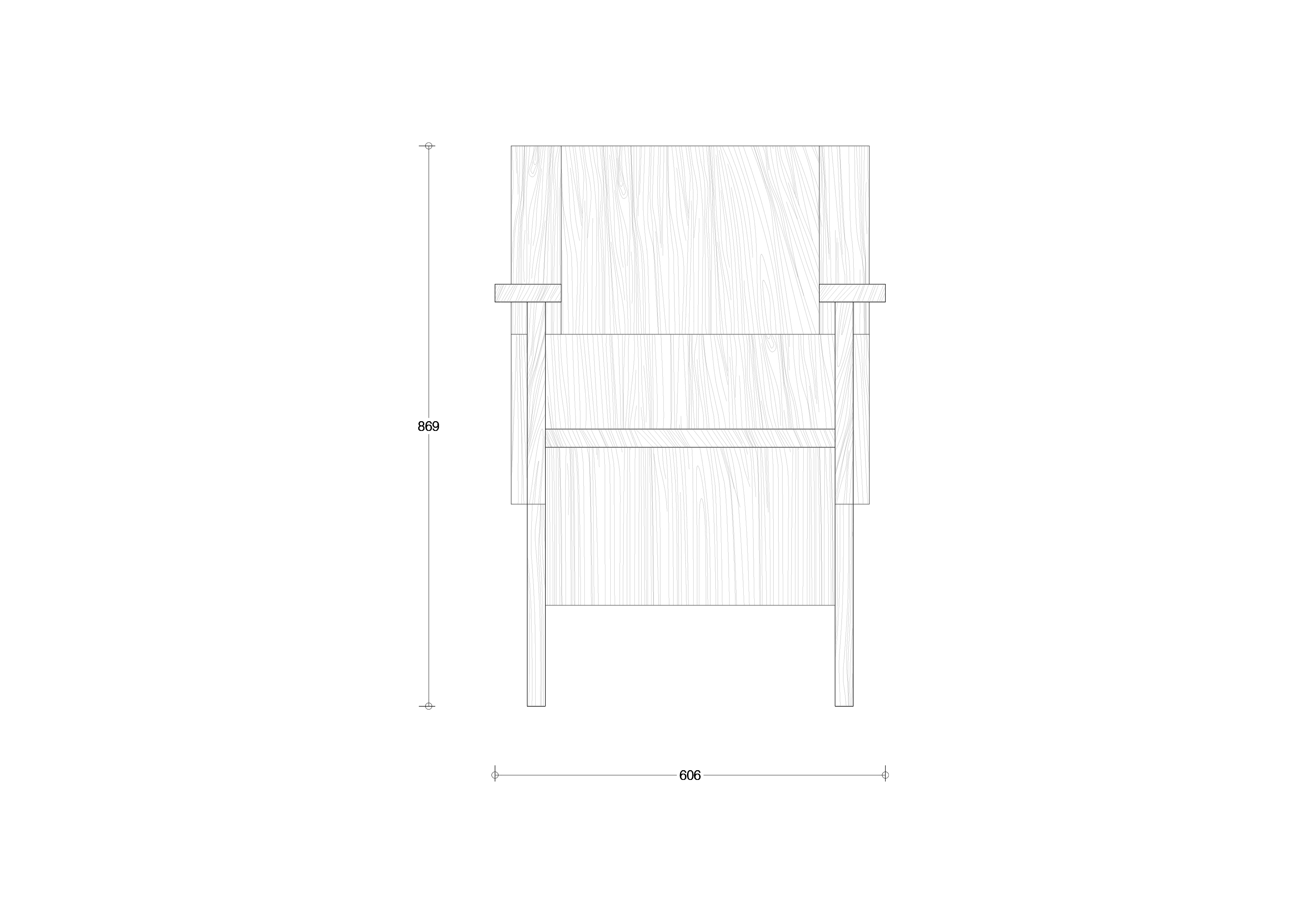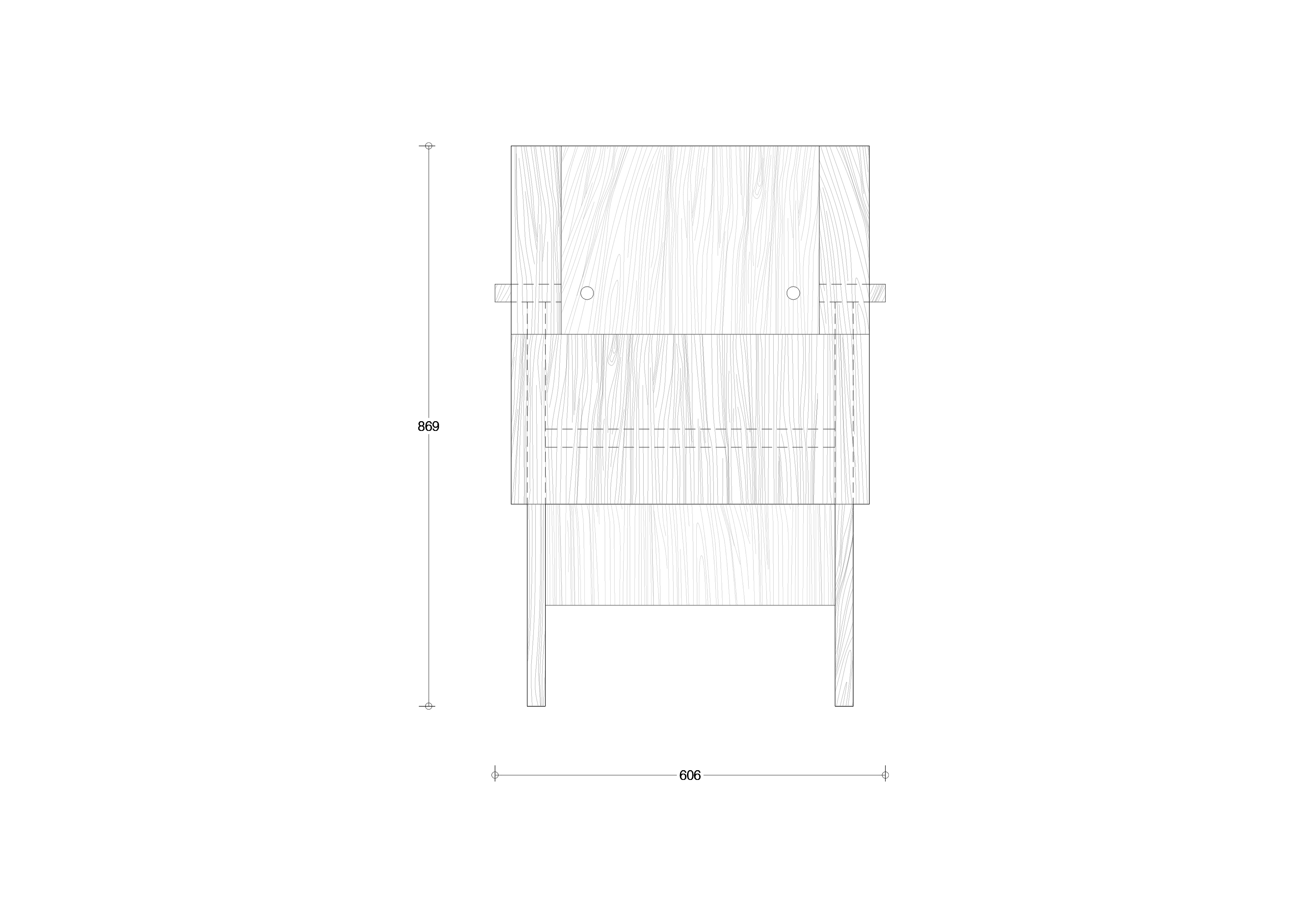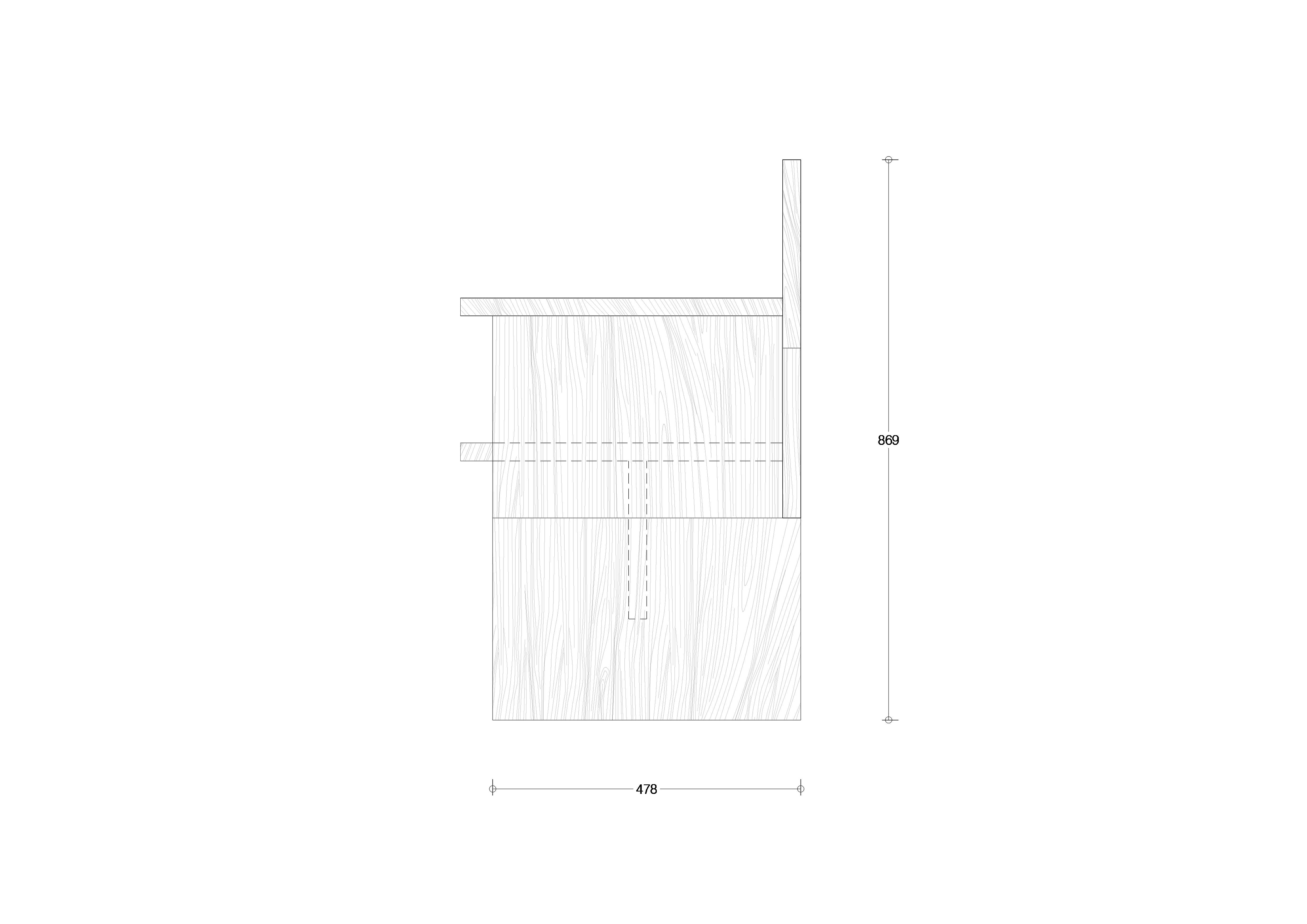 Covid-19 Chair dimensional drawings above by Neel Patel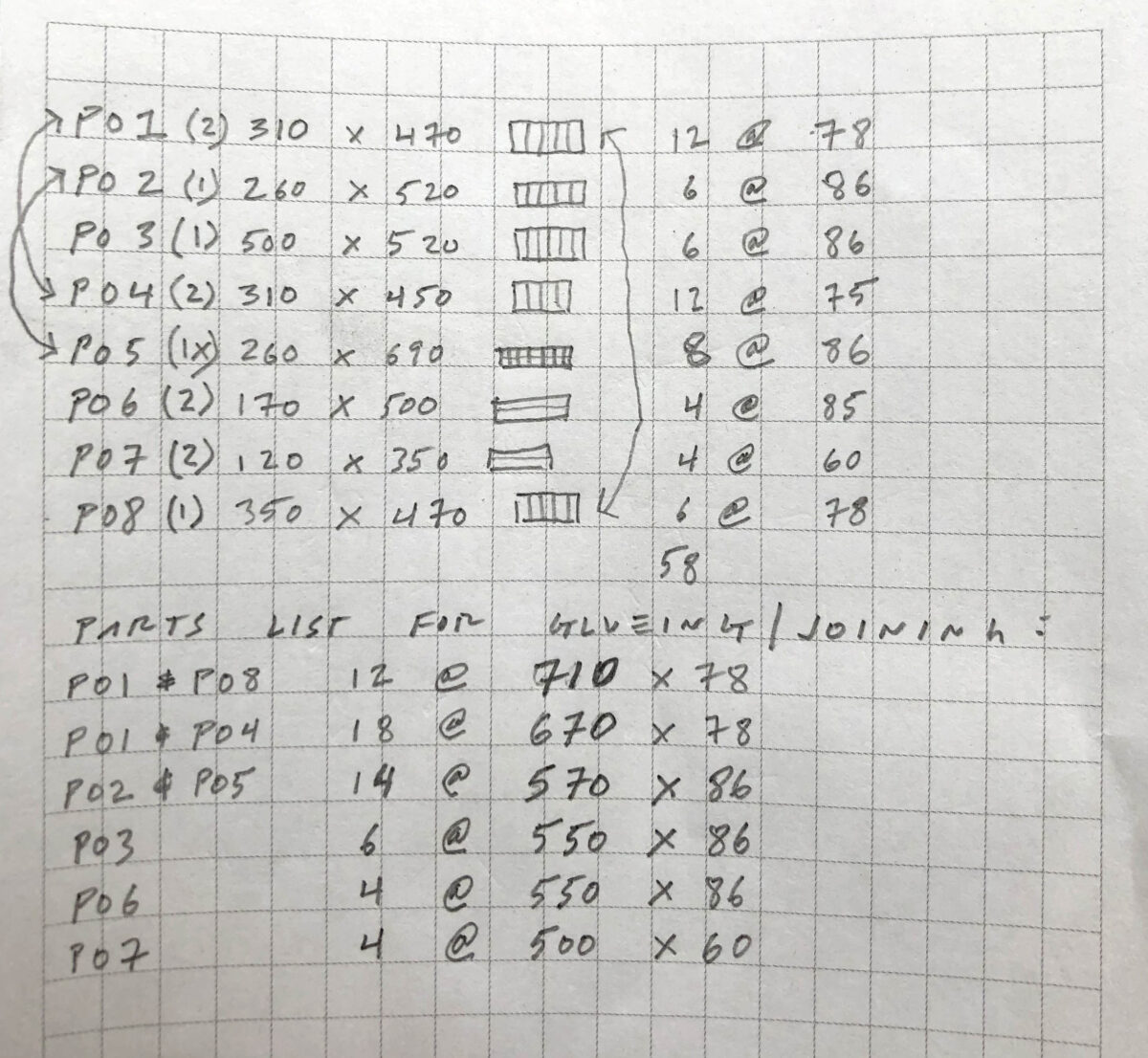 Covid-19 Chair parts list by Justin Allen for Jointing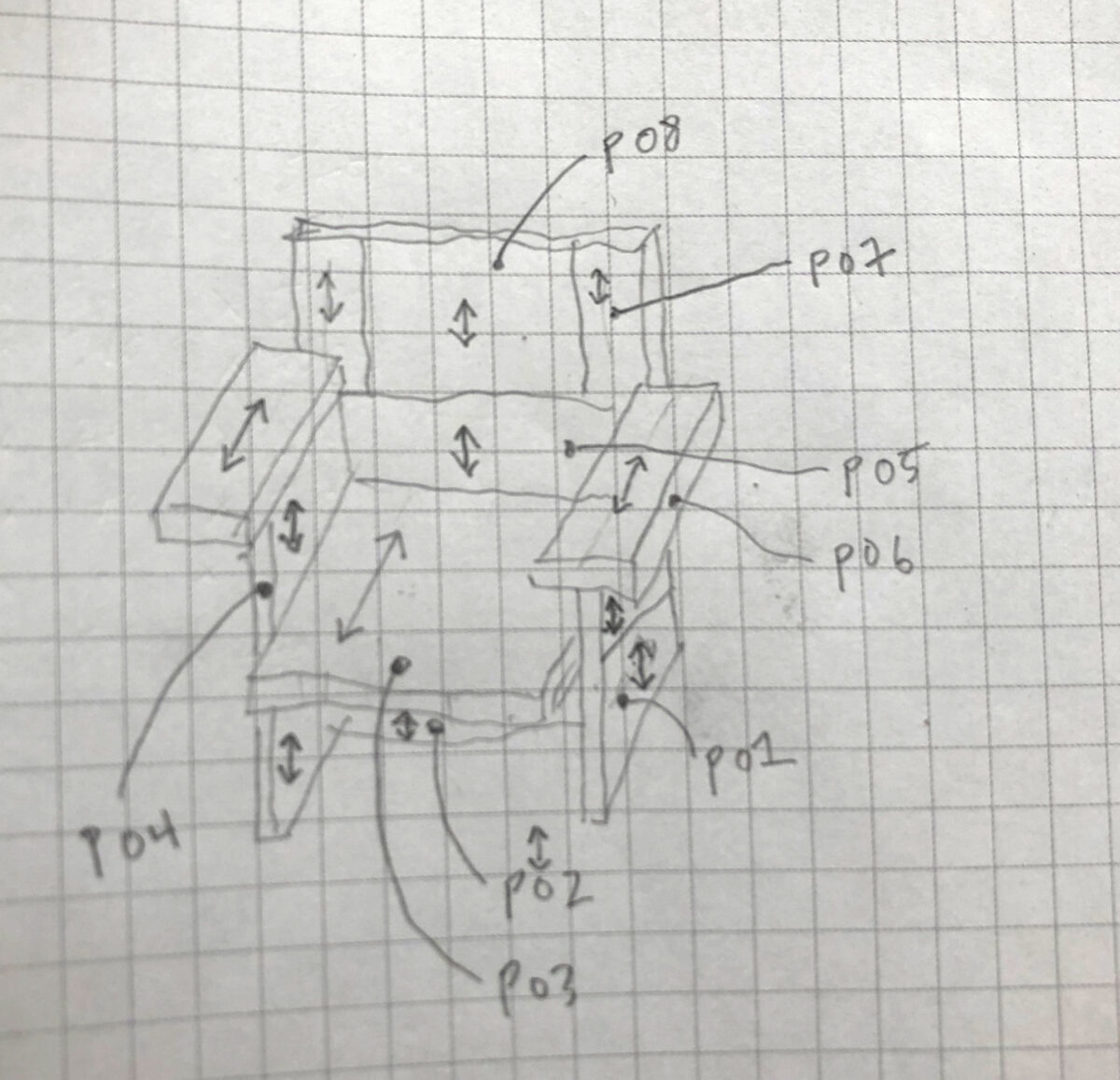 Covid-19 Chair Sketch by Justin Allen with numbered parts