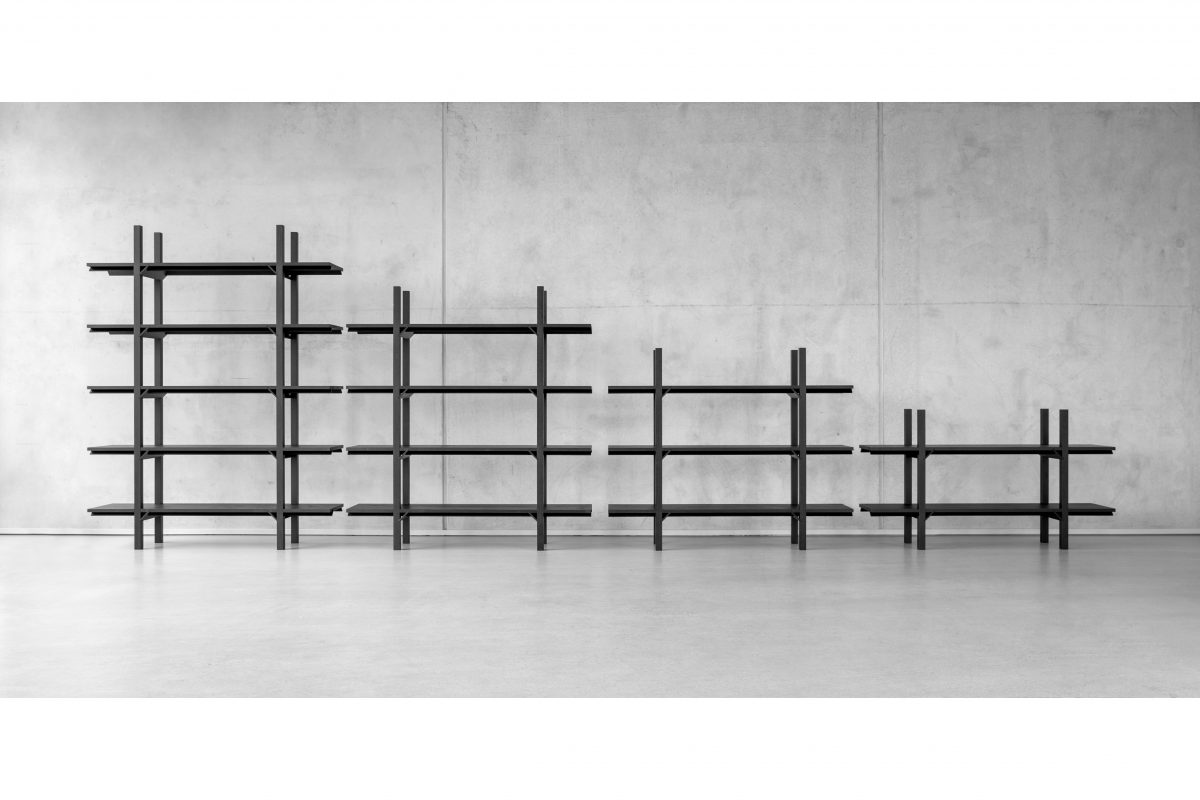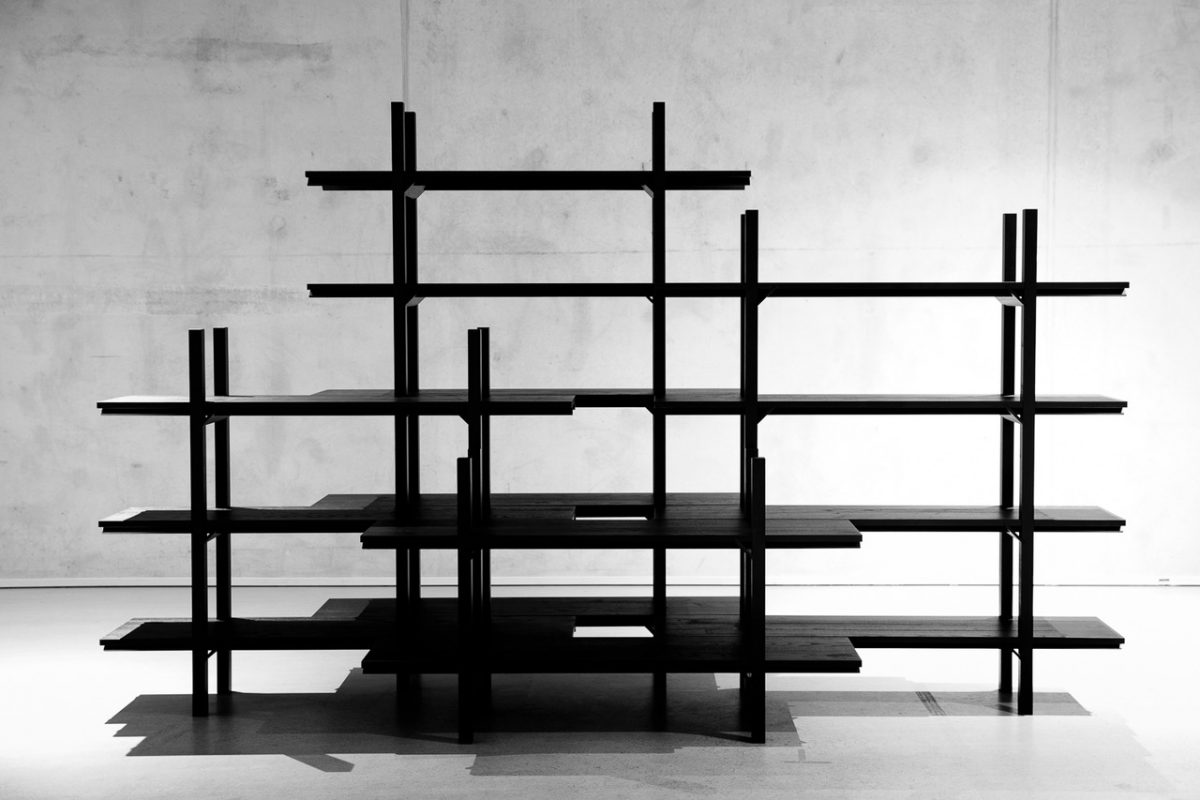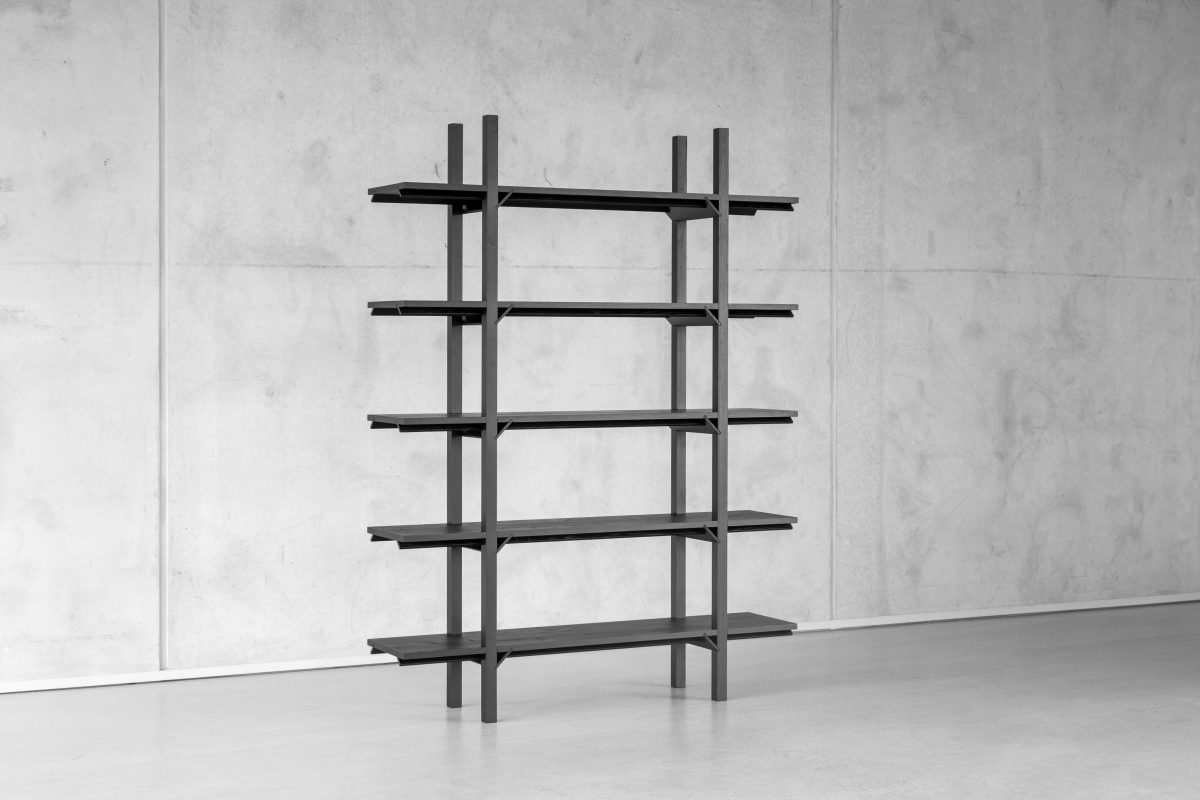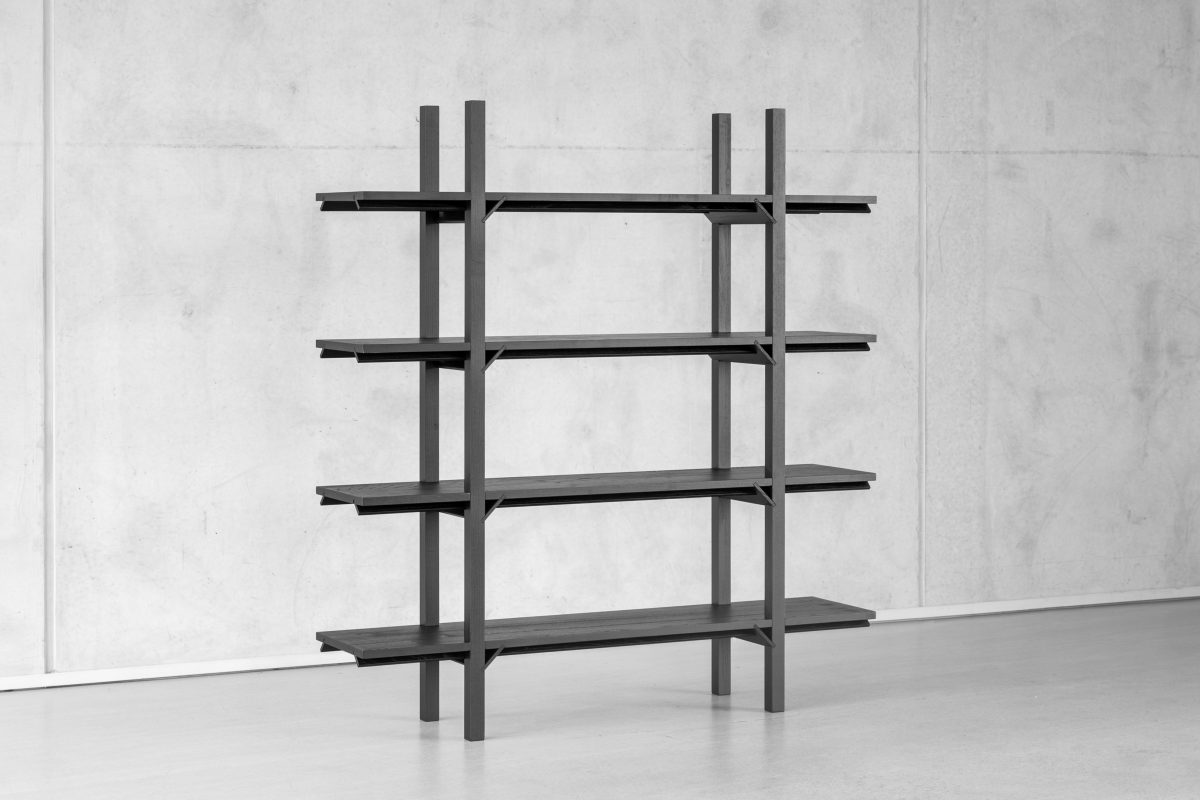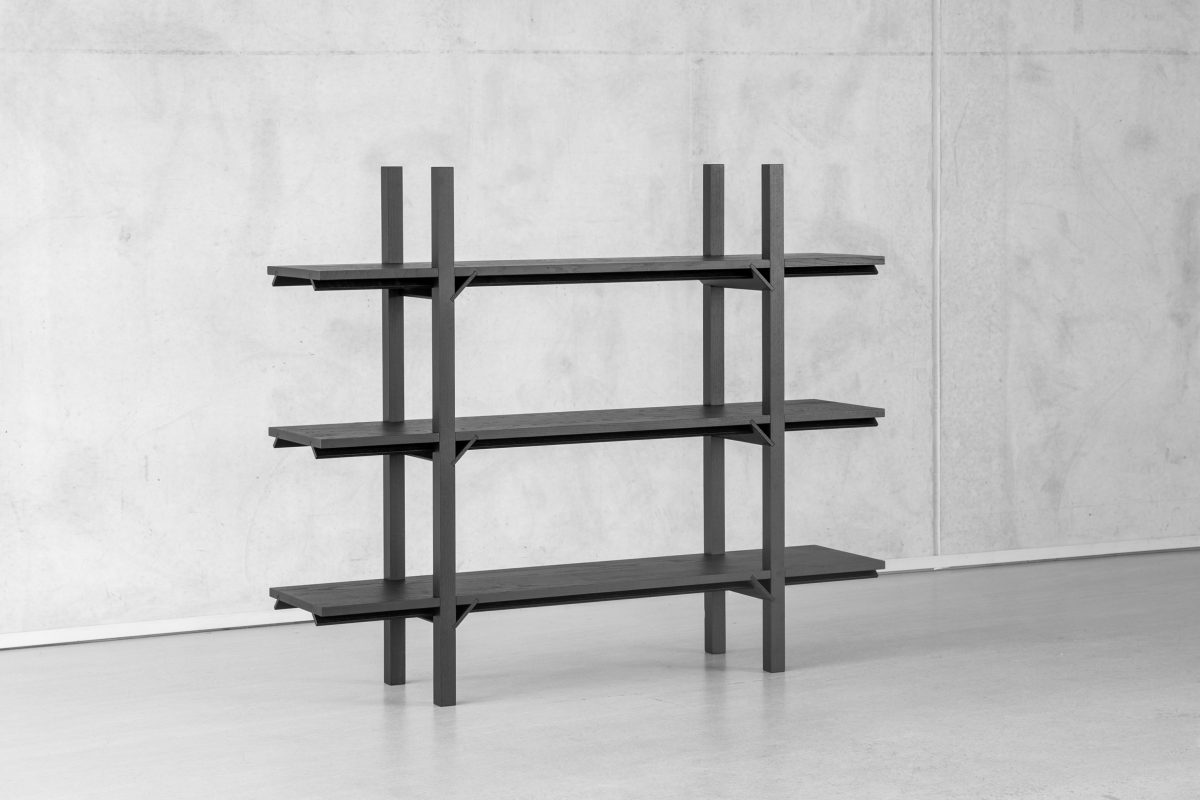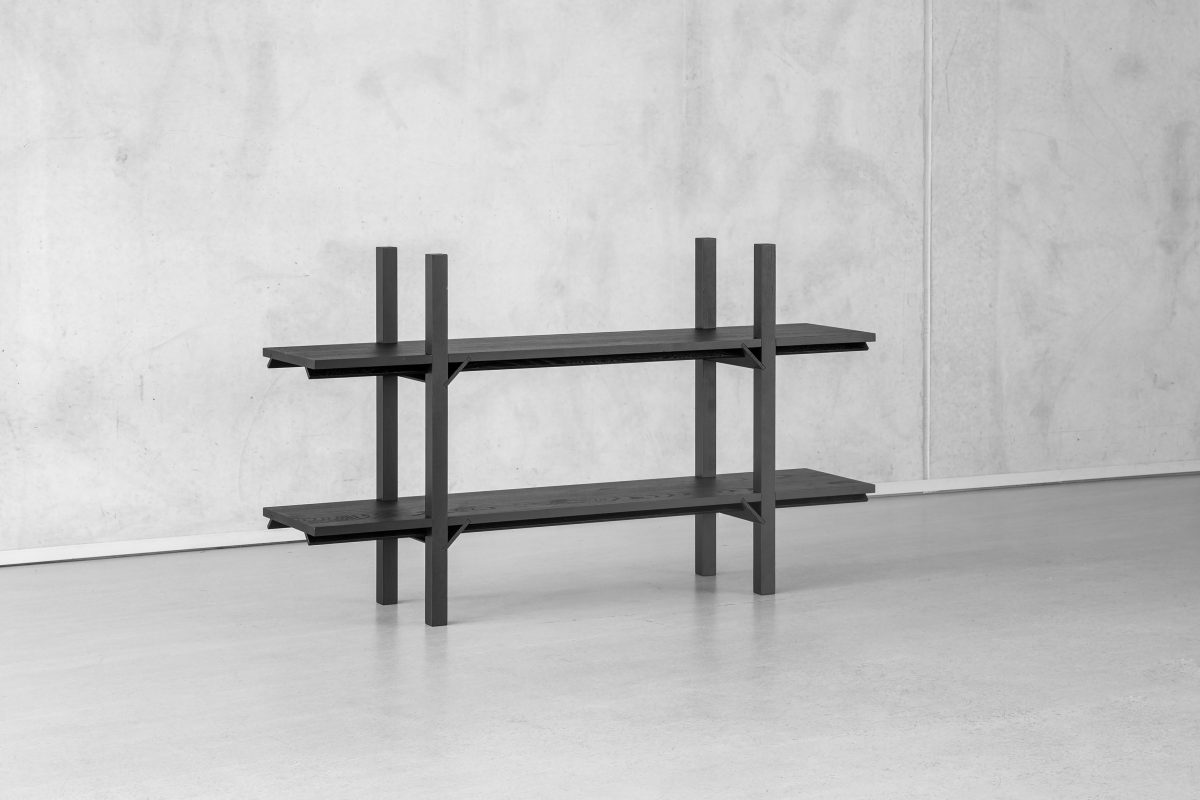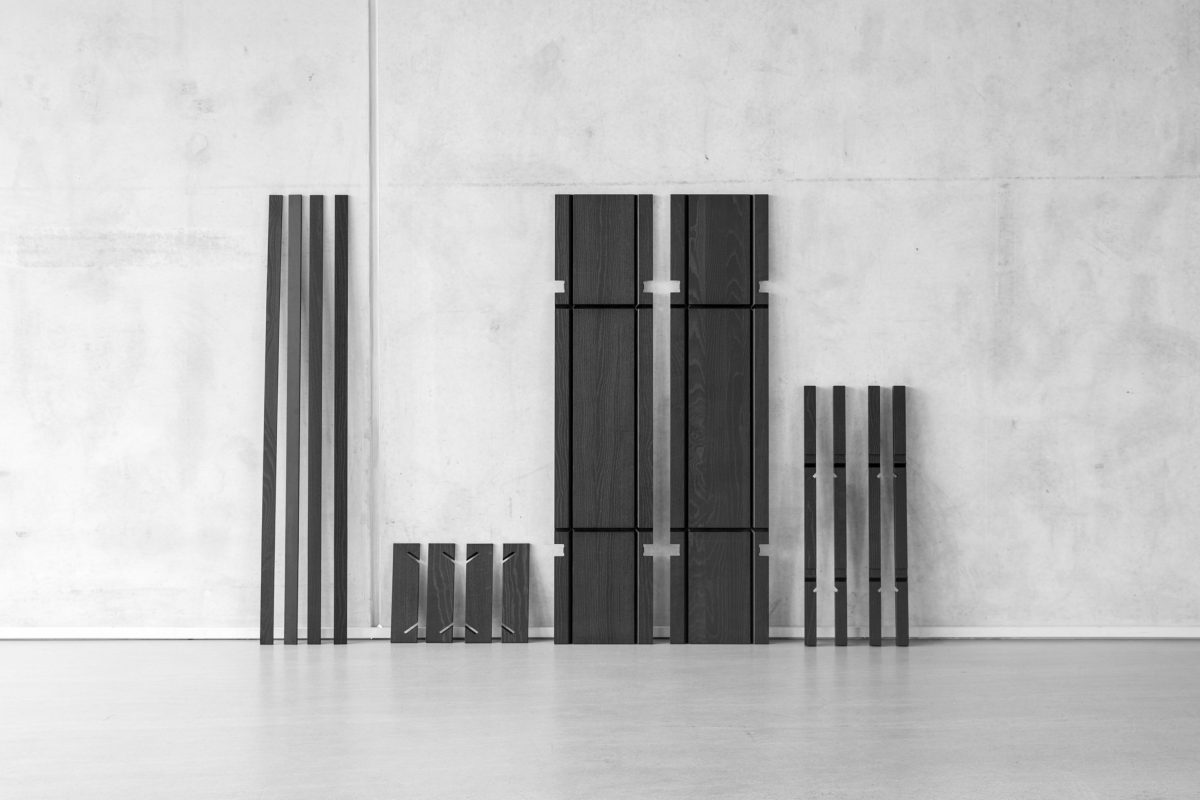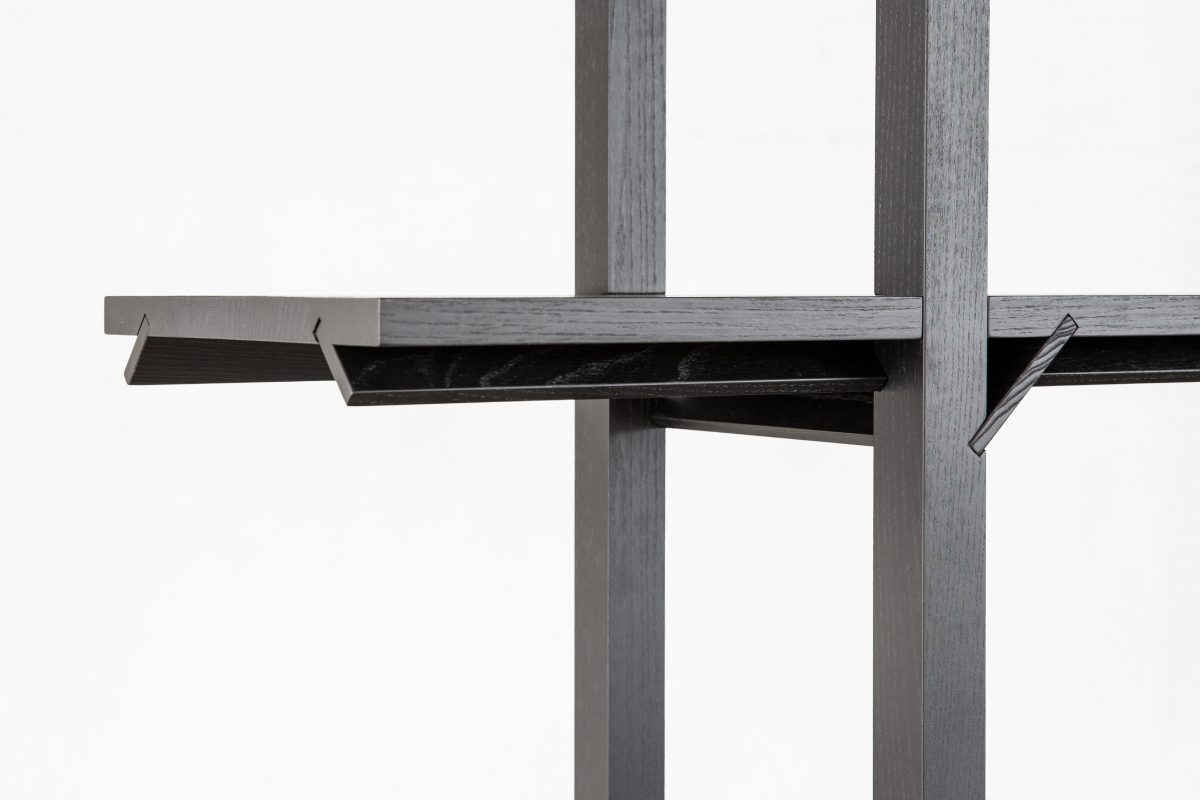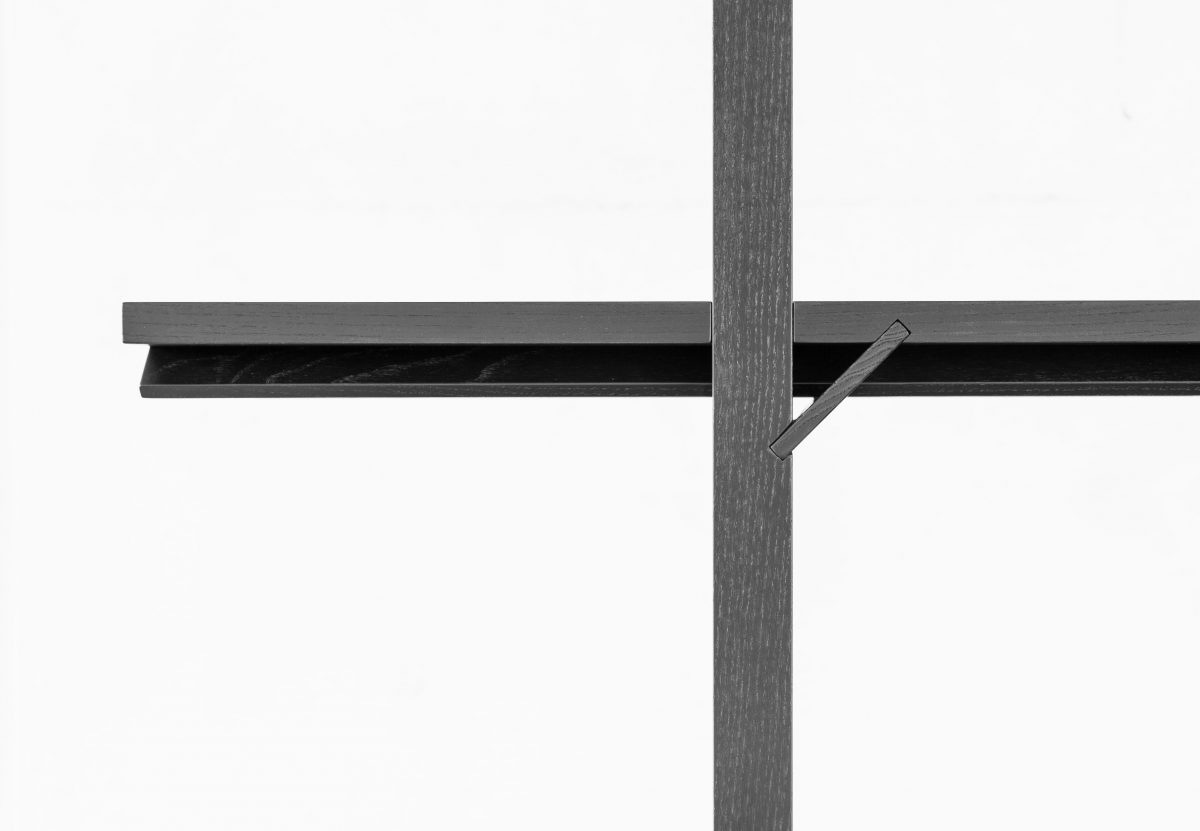 DADO SHELF, 2014, 390 EUR +
– 100% natural material – only wood
– no tools required, no screws, no welds, no glue, no pins
– easy to set up and take down and transport
– Architect patented joinery system 
German patented solid wood Object that assembles without additional fasteners using an American dado feature. It is all wood and only wood.
Please be aware, that this is an all wood object with a natural finish. We recommend that you do not place this item up against or beside a radiator and not in direct sunlight. Wood, being a natural material, changes with climate and time. Each Dado Object is unique by nature. Clean with gentle soap and a wrung-out cloth.
Dado, "day-doh" is a slot or trench cut into a surface of a piece of machinable material, usually wood and perpendicular to the surface being cut into.
The DADO shelf gives homage to the traditional word working technique of the American dado cutting technique, but features a 45 degree angle in combination with other parts resulting in the invention of a new patented type of wood joinery not requiring screws, welds, brackets, glue, or fasteners of any kind in its assembly. It is all wood and only wood.
The DADO shelf is designed by Justin Allen for ALLEN KAUFMANN OBJECTS and is a reaction to the underside of furniture, which usually reveals welds, brackets, plastic, and screws. All items of the DADO object line are made from solid wood. The design features a signature composition of horizontal and vertical members interlocking with 45-degree angle members to form a structural whole. The joints are not hidden, but instead exposed, thereby becoming the detail, the structure, the assemblage and the design. 
With three different types of material and finishes, the series is suitable for both private and public spaces. It is available in solid ash, black stained and oiled or solid oak, oiled or solid oak with no finish – raw. The series offers four sizes.
Design: Justin Allen
Invention and Patent: Justin Allen
Photography: Justin Allen, Ann Warter and Yuzhu Zheng
Dado Assembly Diagrams: Javier NUPE Seoane