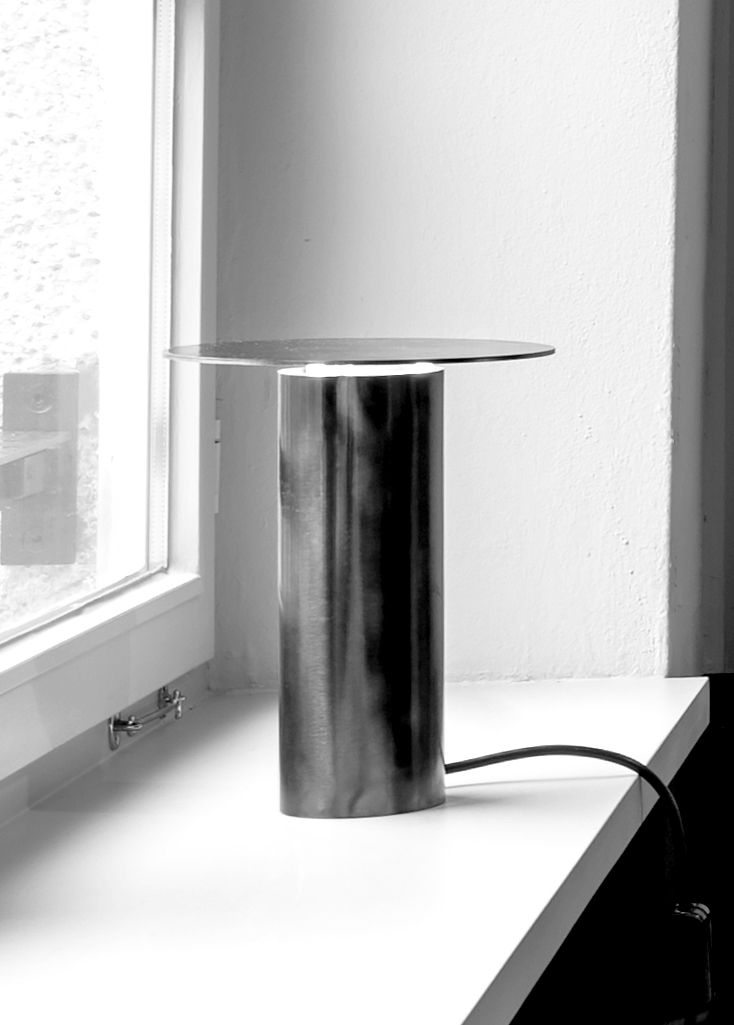 Eclipse Lamp, 2017, 290 EUR
Eclipse Lamp is designed by Justin Allen for ALLEN KAUFMANN OBJECTS. This is Object is intended to create an eclipse of artificial light. When meditating, direct light can be distracting. The Eclipse Lamp, shields light through a heat treated steel round steel plate acting as a shield.
The design features steel that is heat treated for natural and varied steel heat-tones. It is robust and silent and stands firmly on most horizontal flat surfaces. Place it in a corner or in a room as a light sculpture for moments when you need to escape.
Design: Justin Allen with Saskia Kaufmann
Photography: Yuzhu Zheng