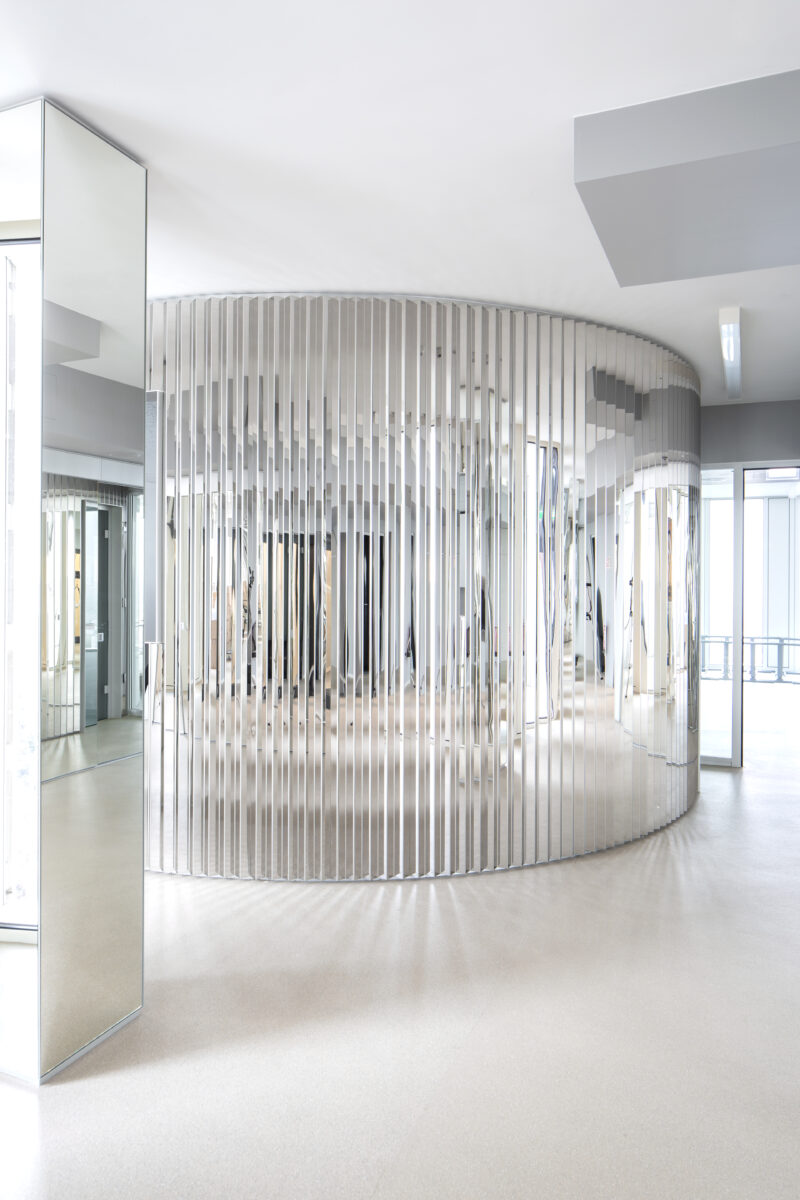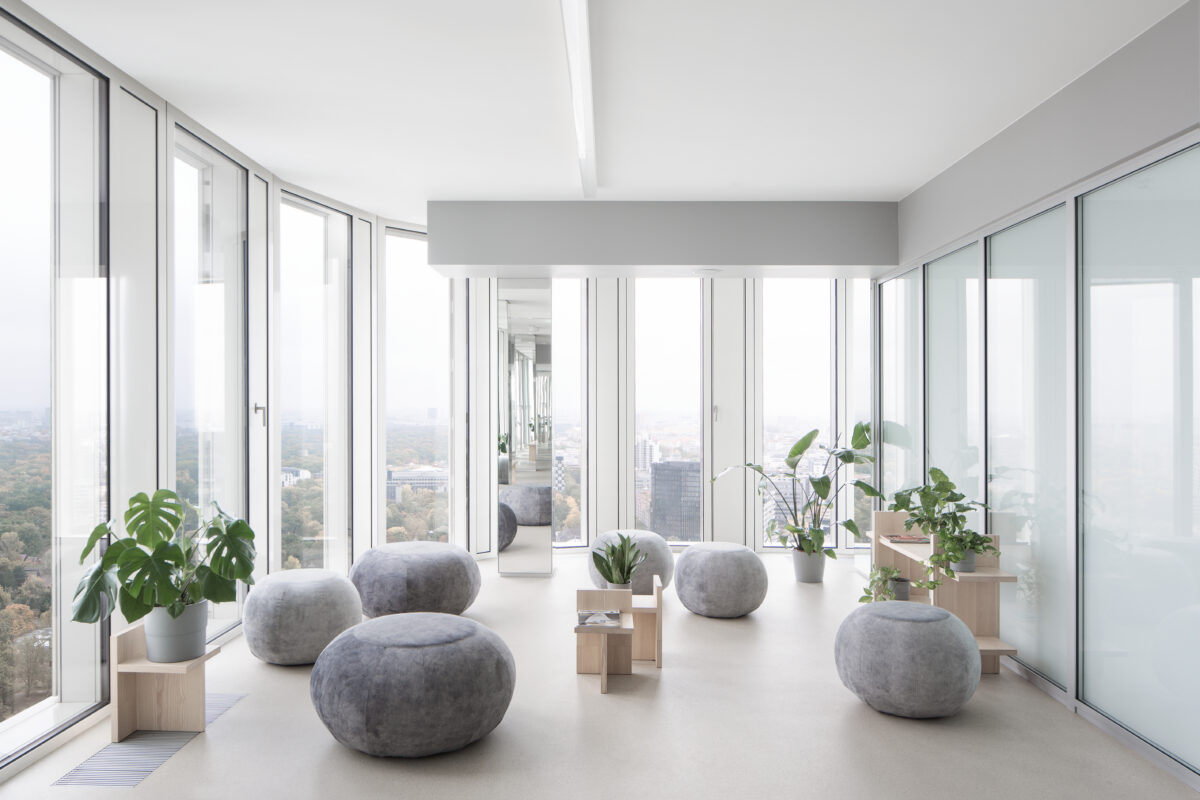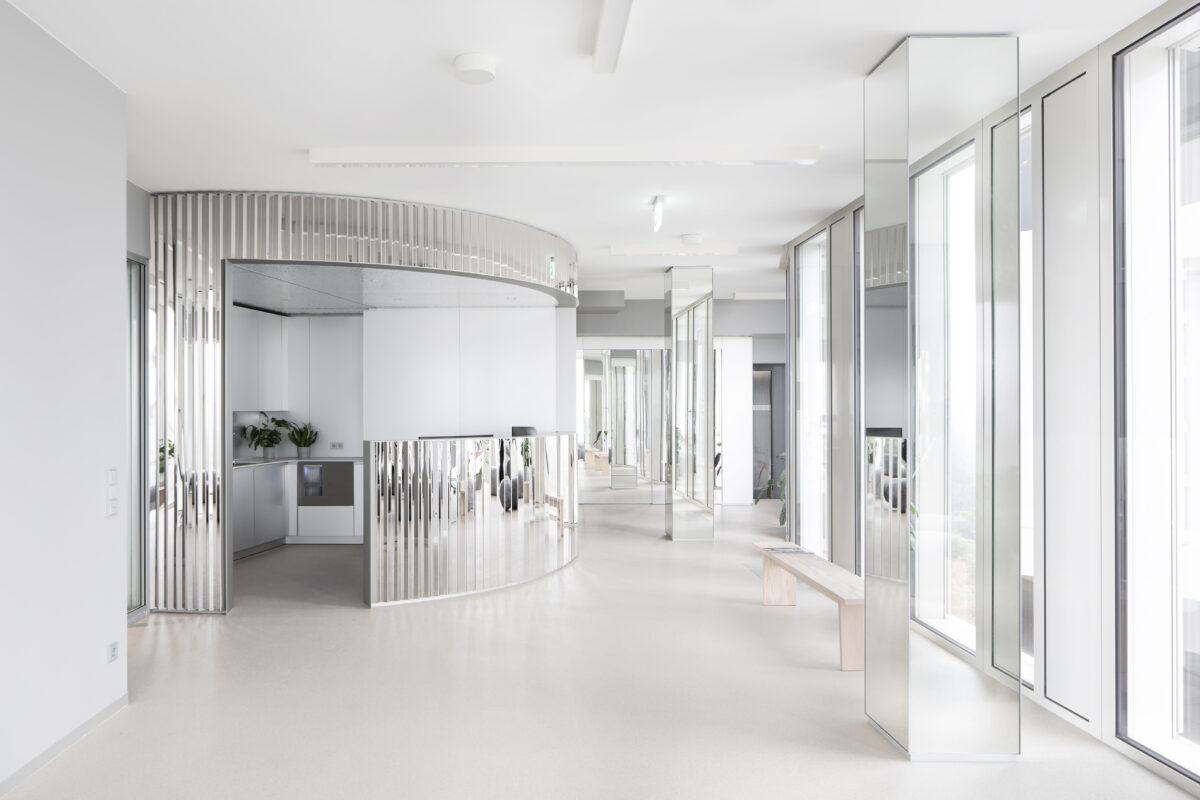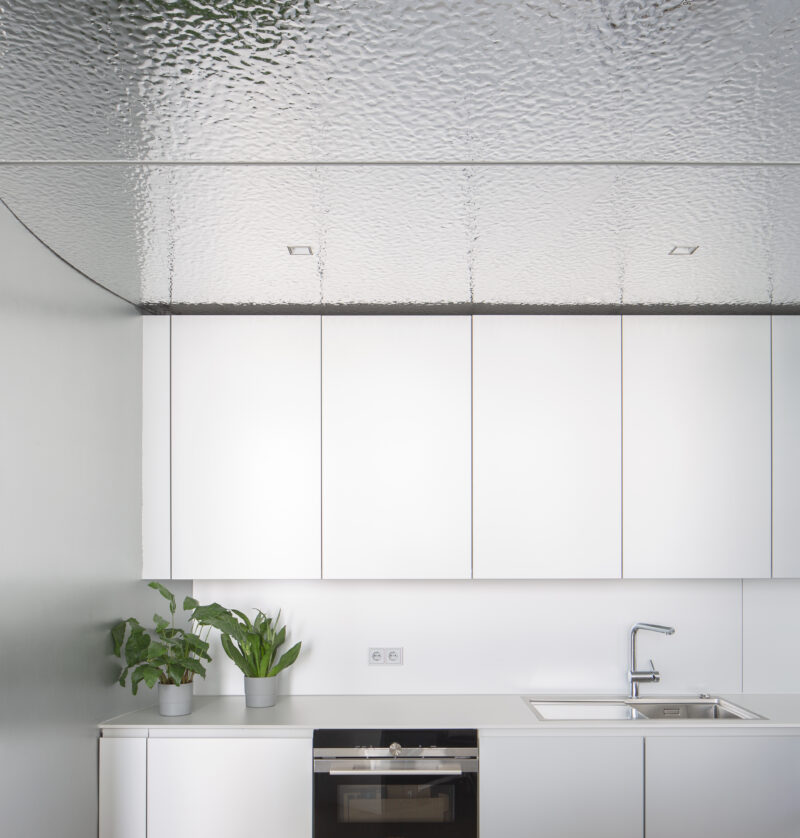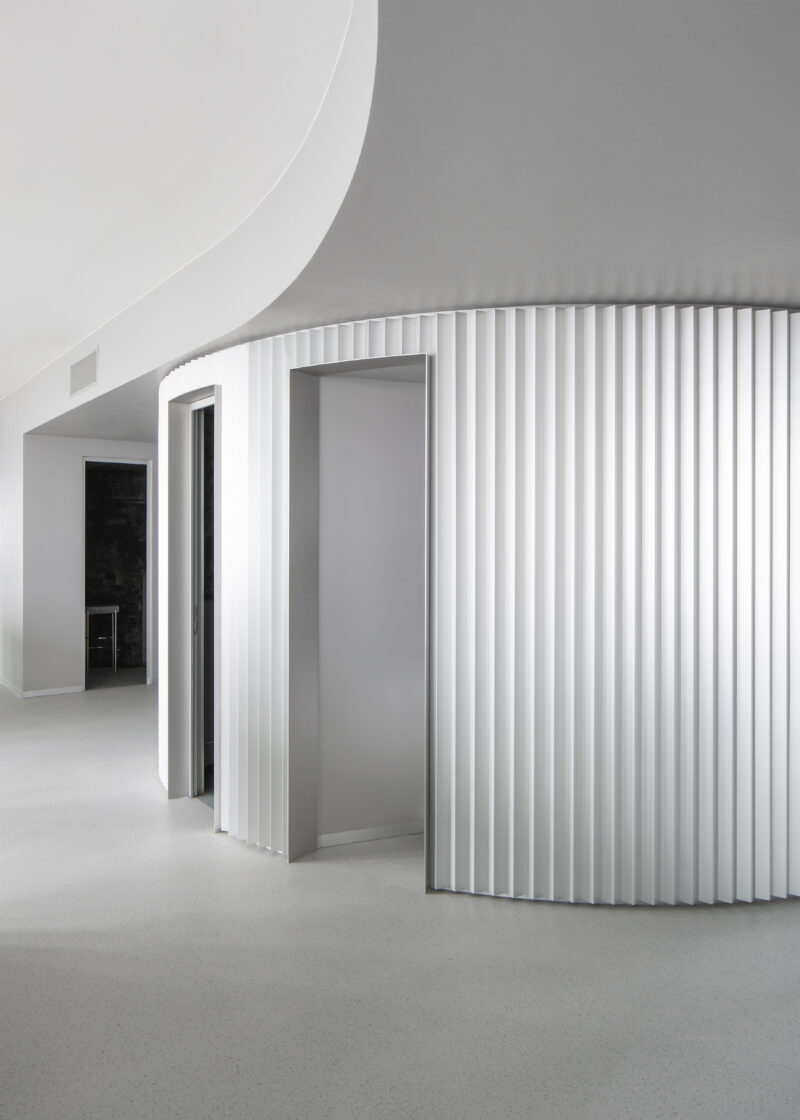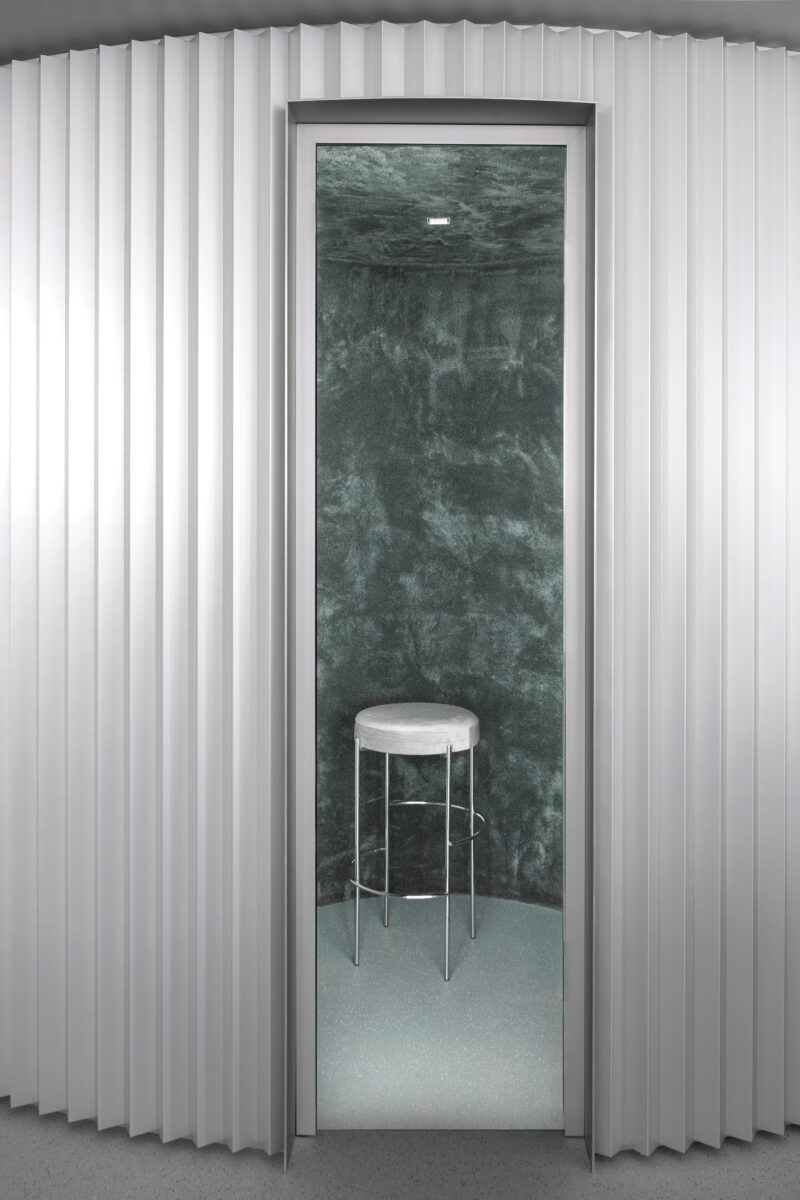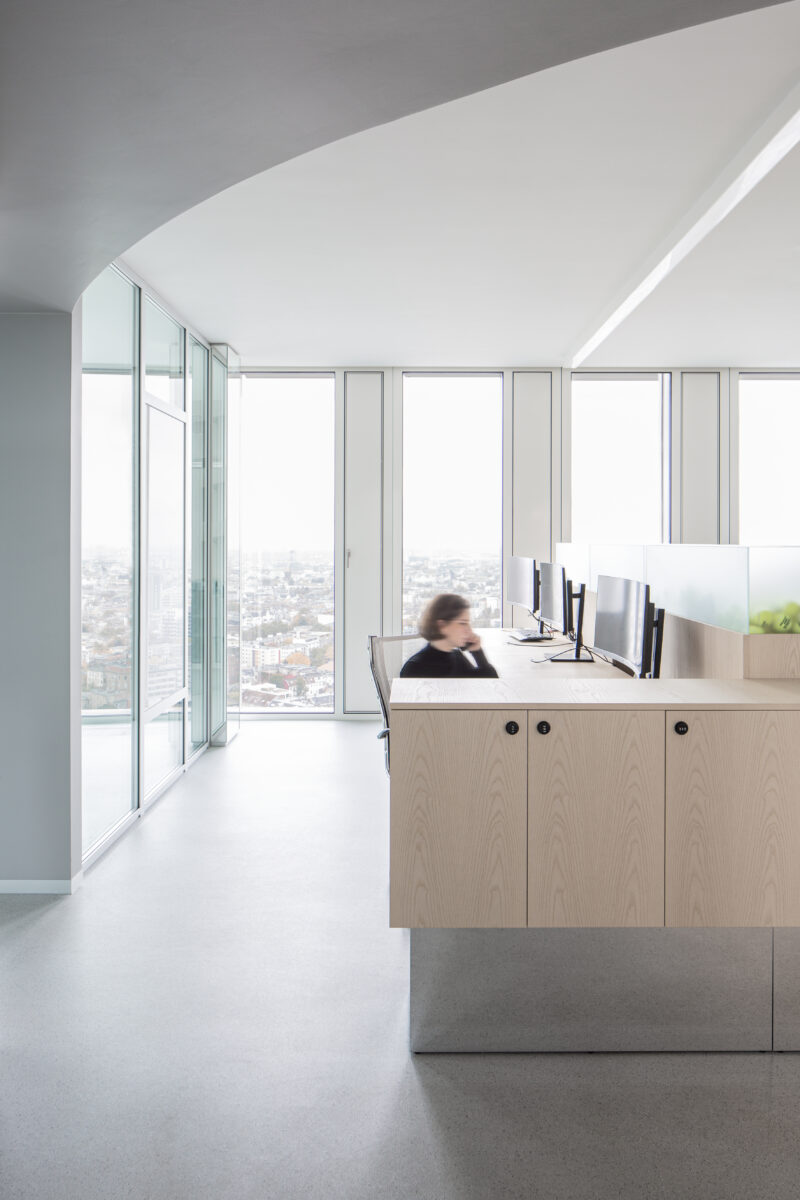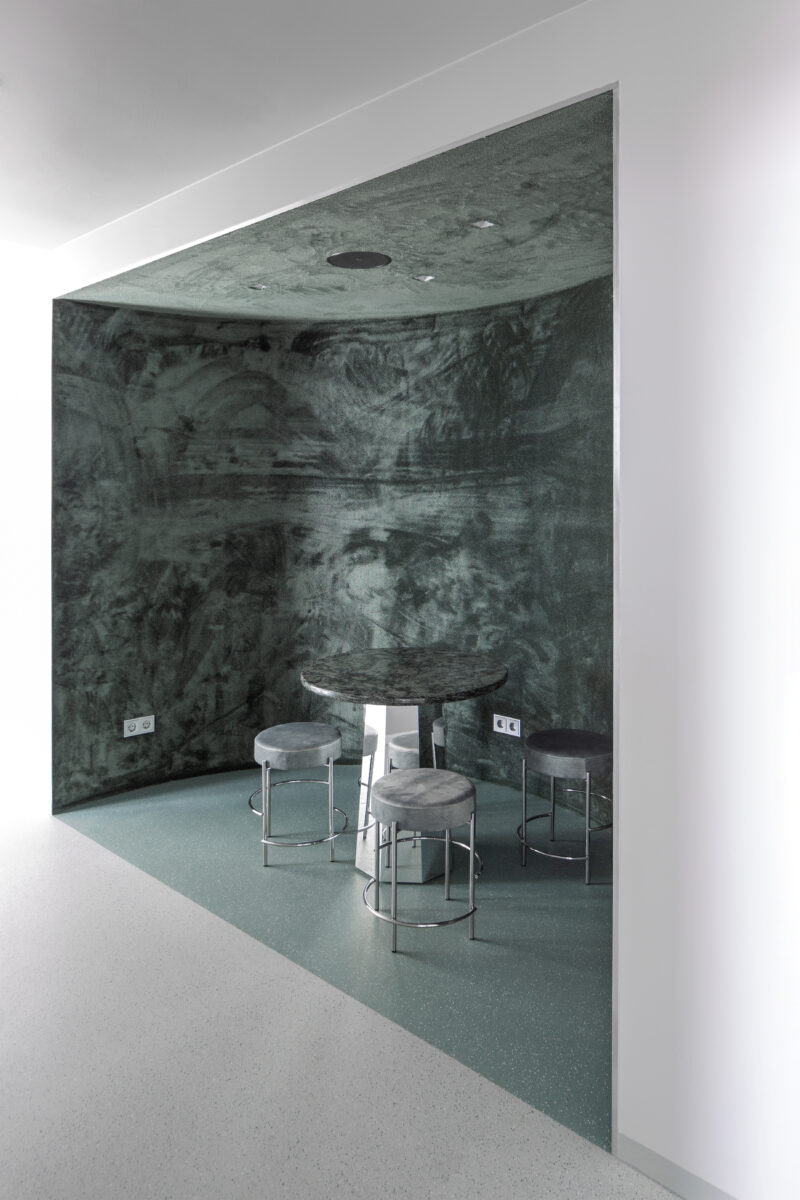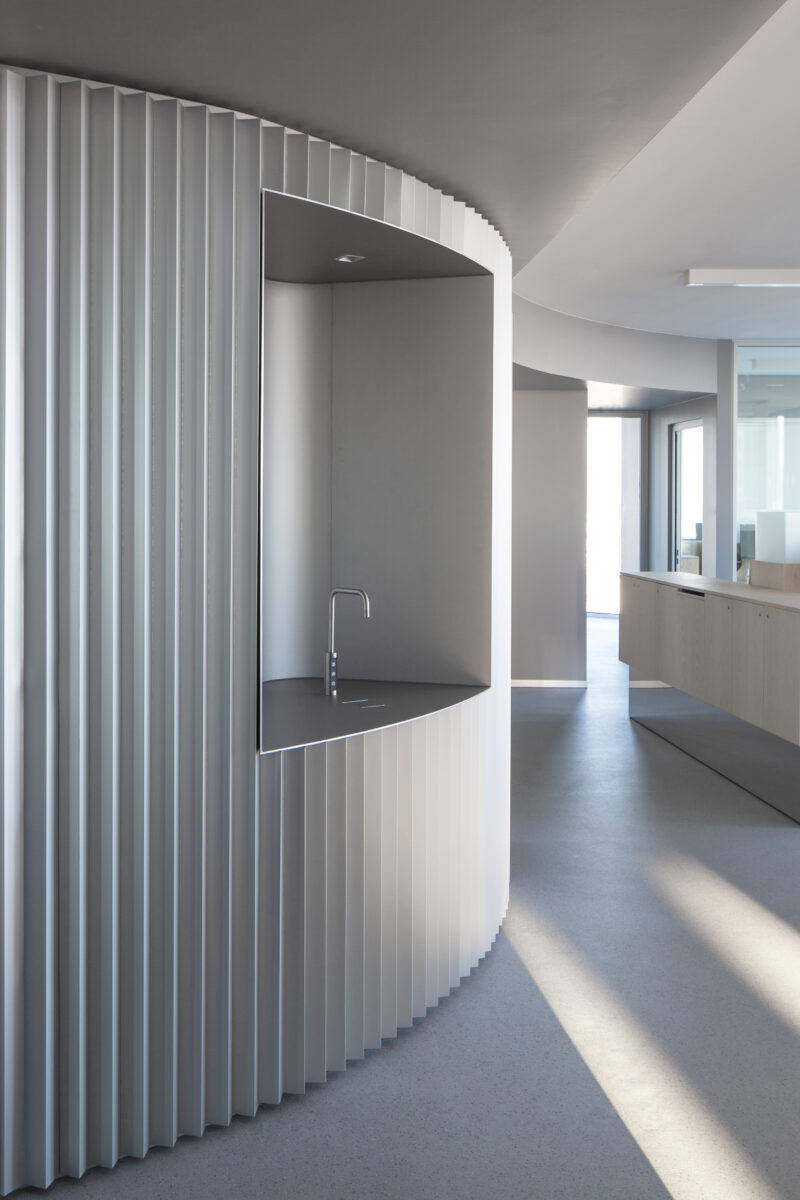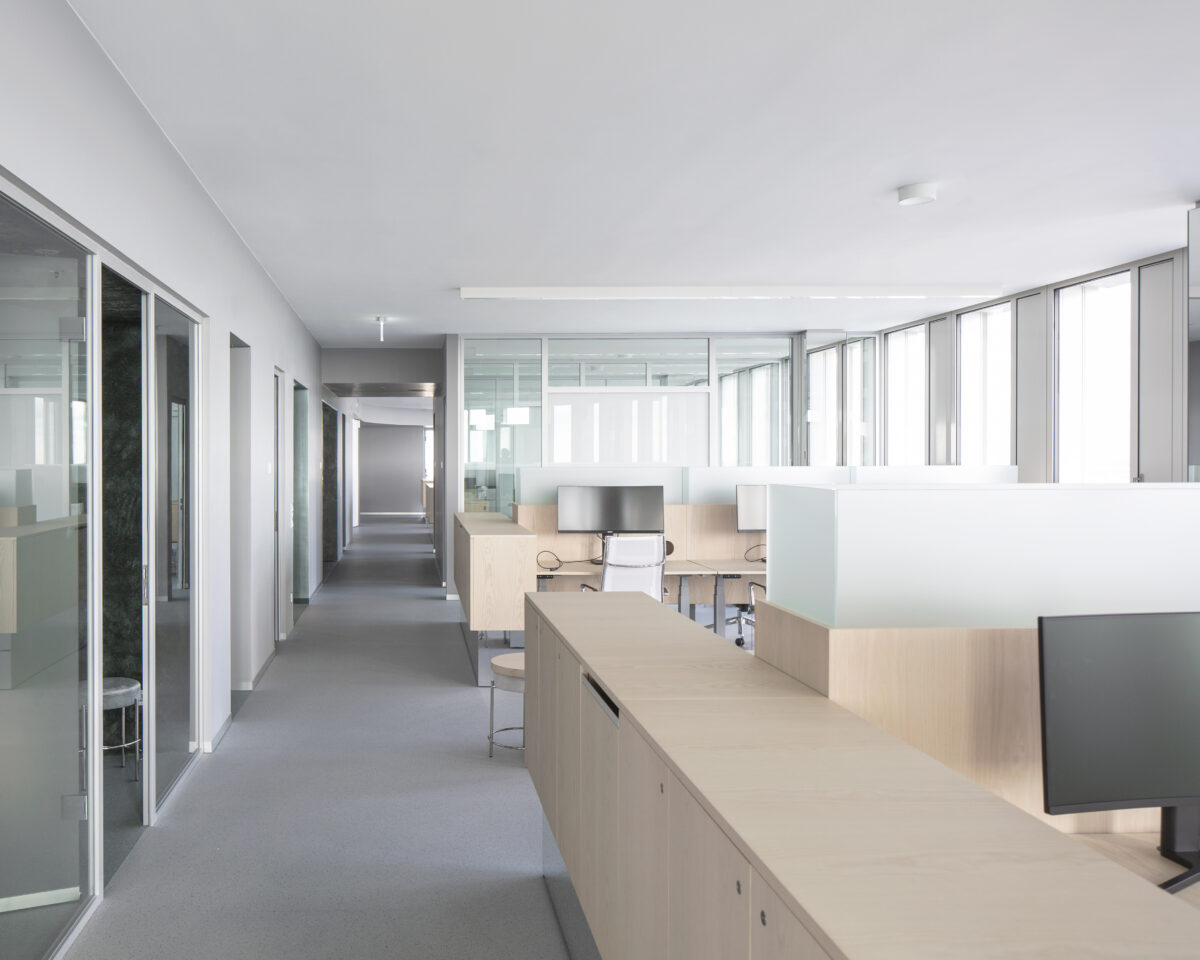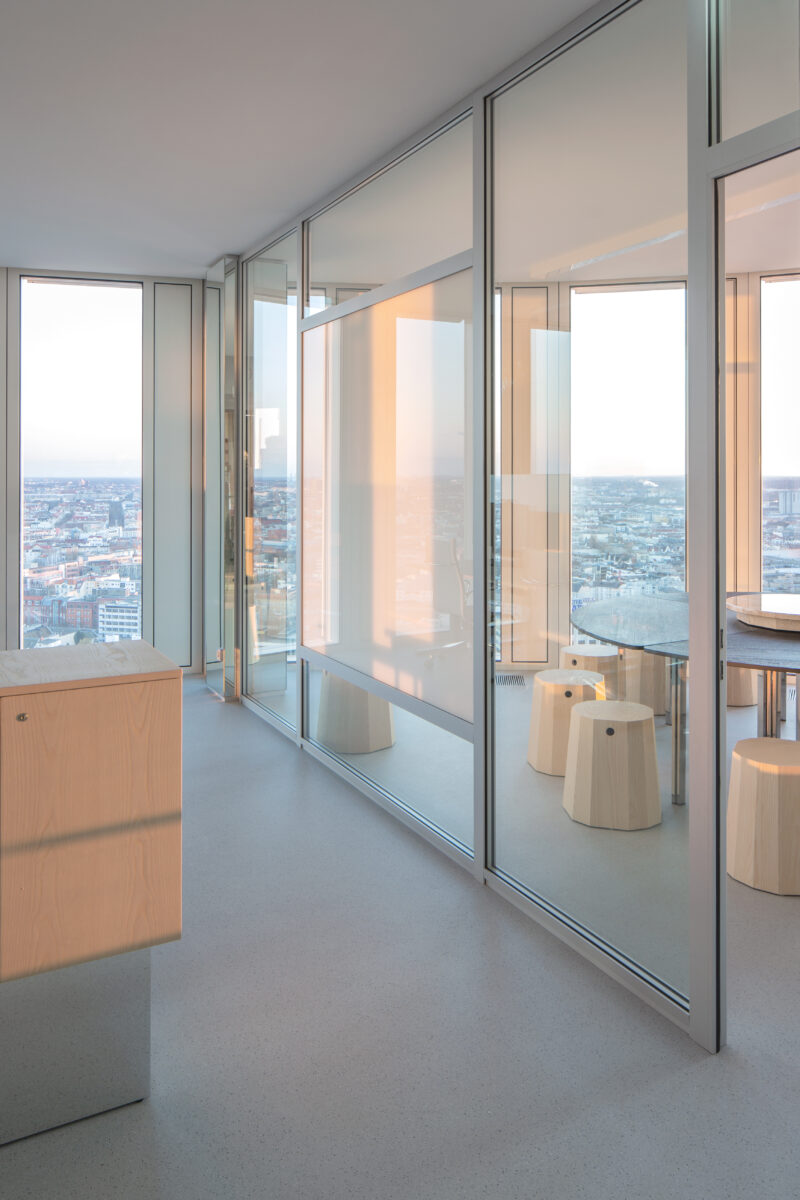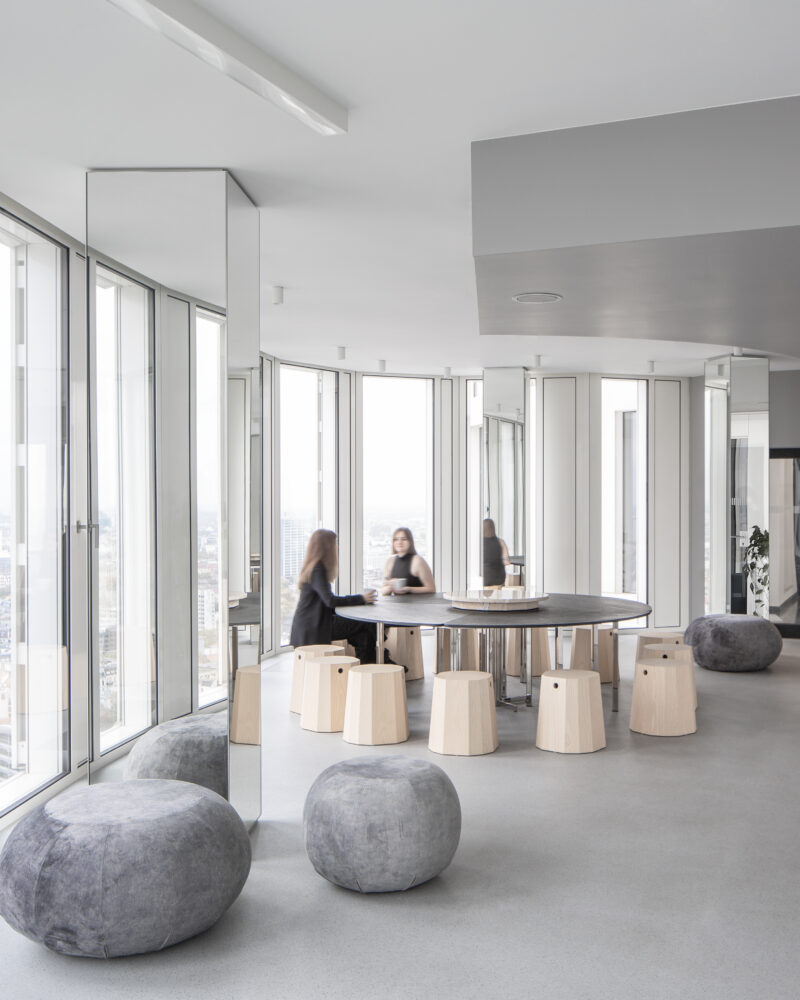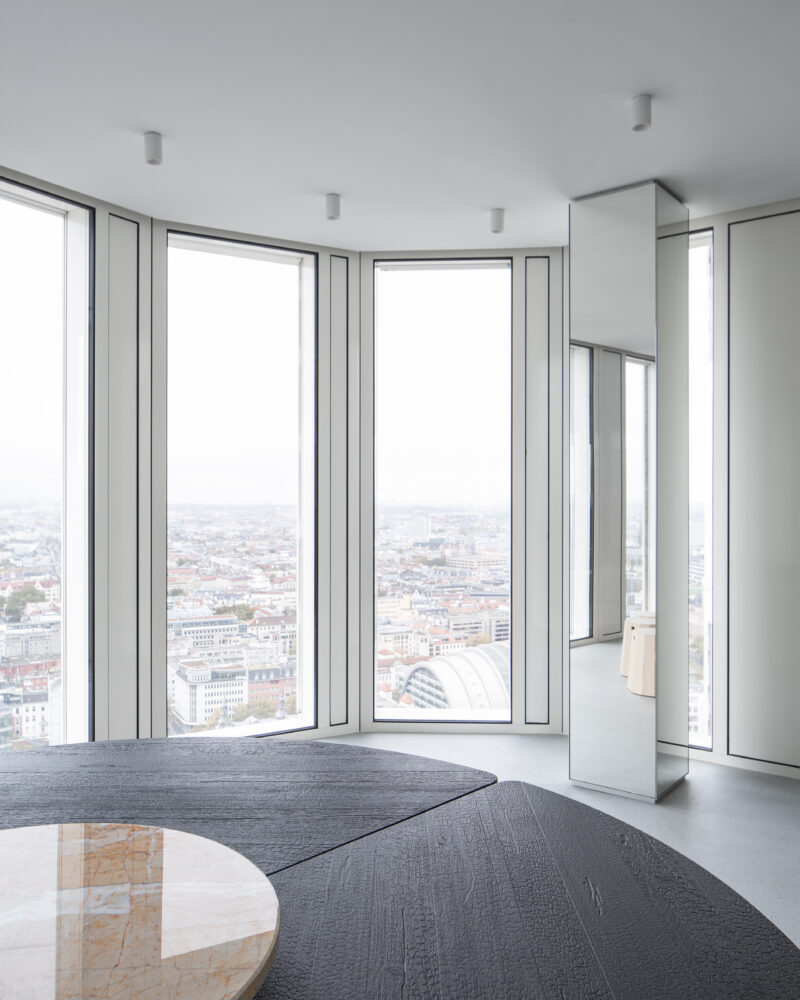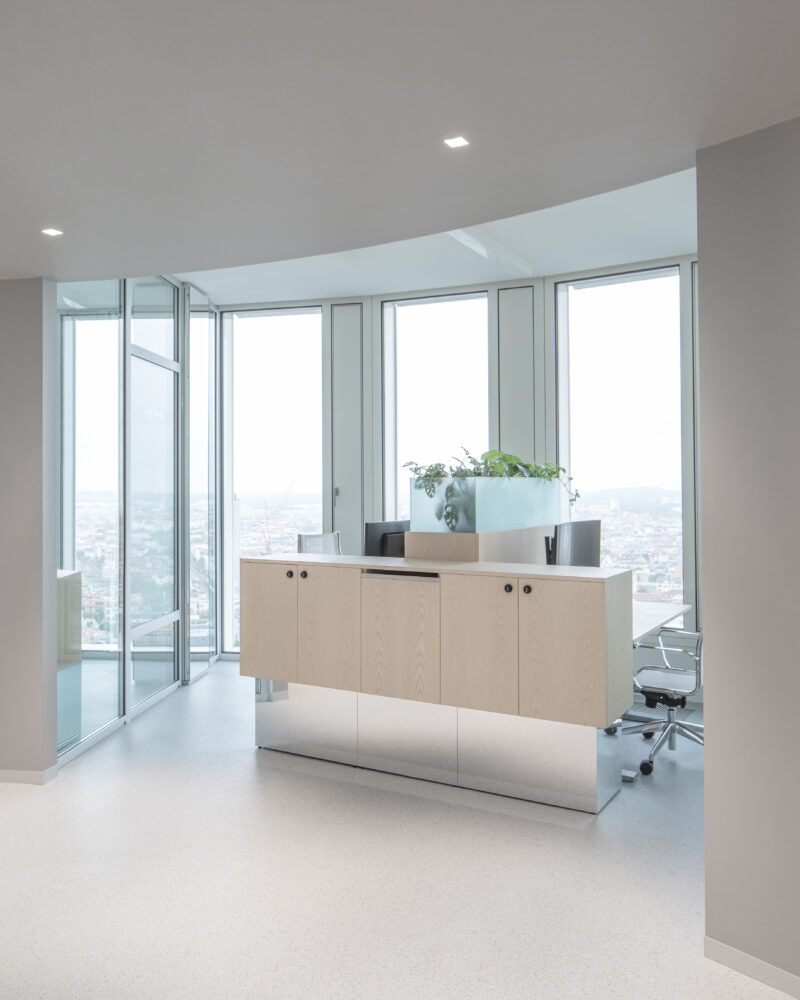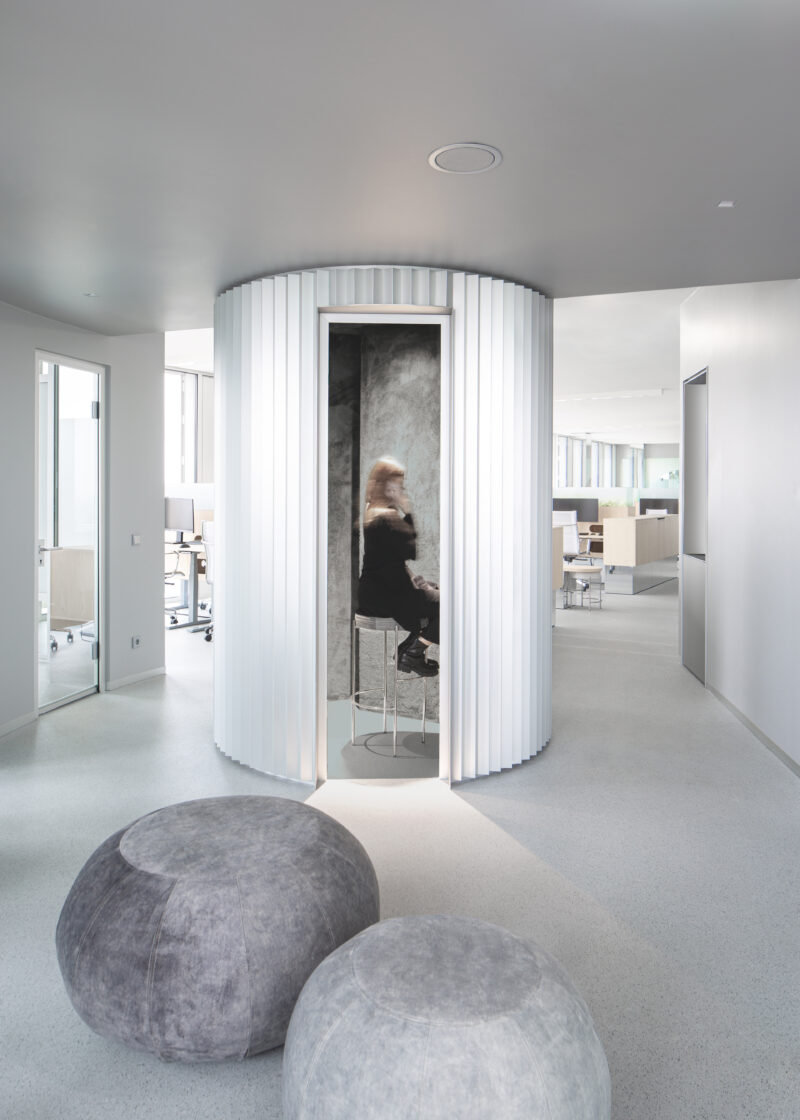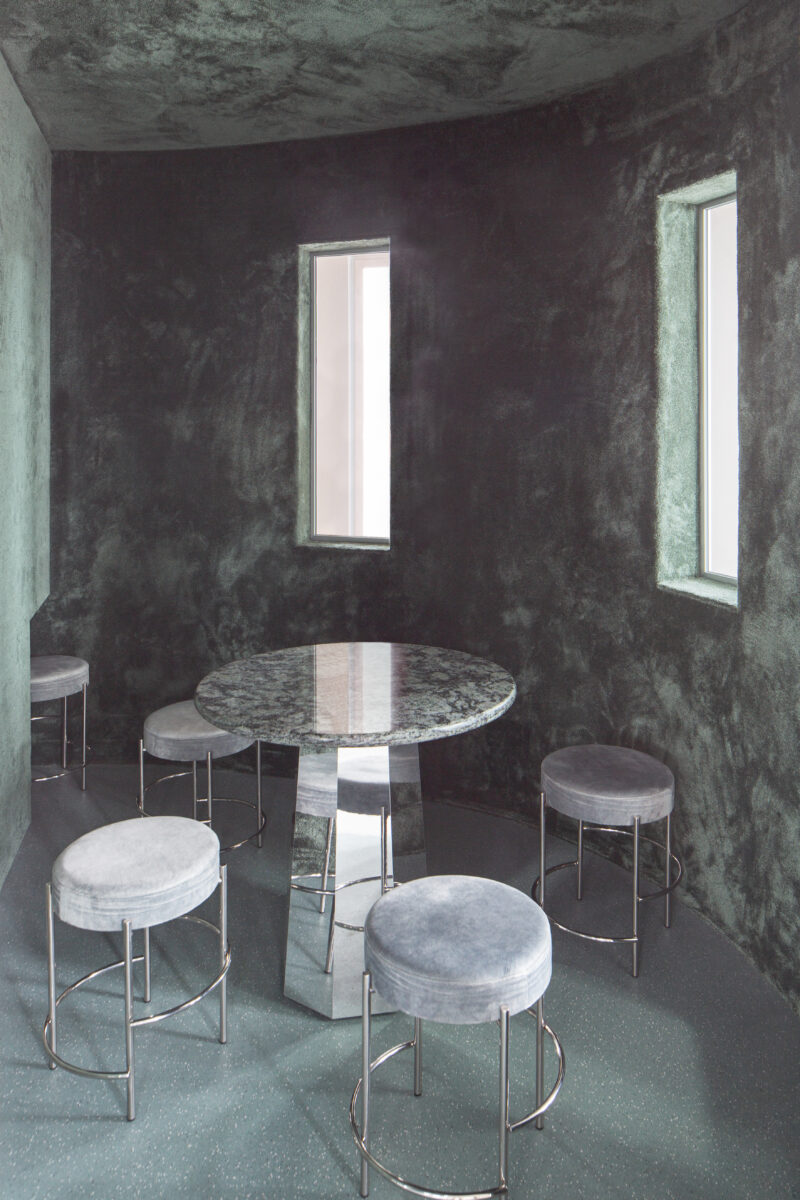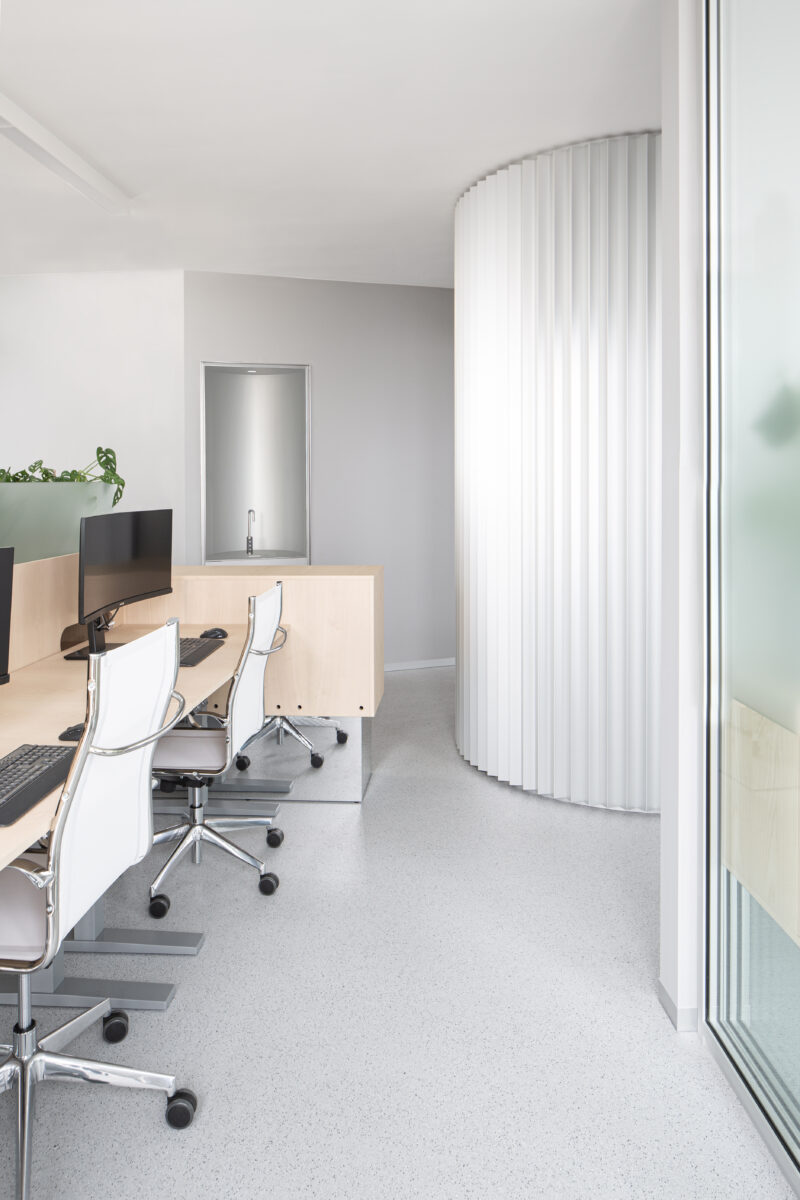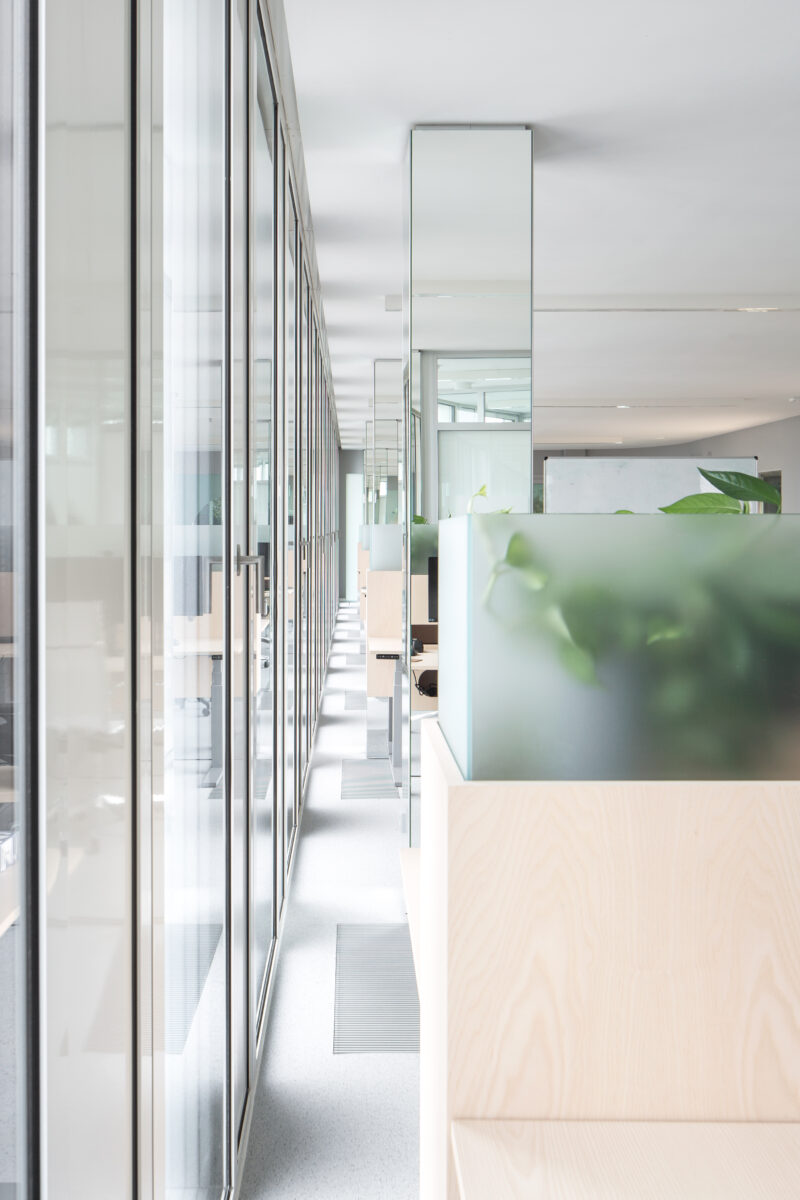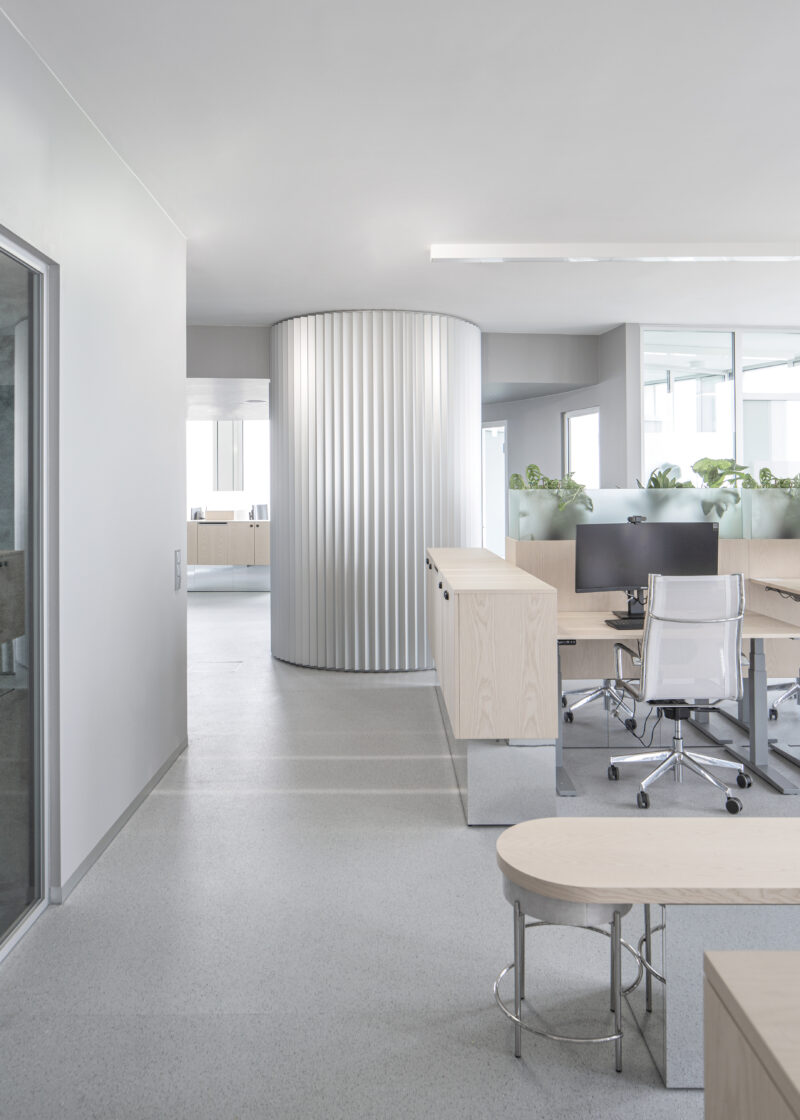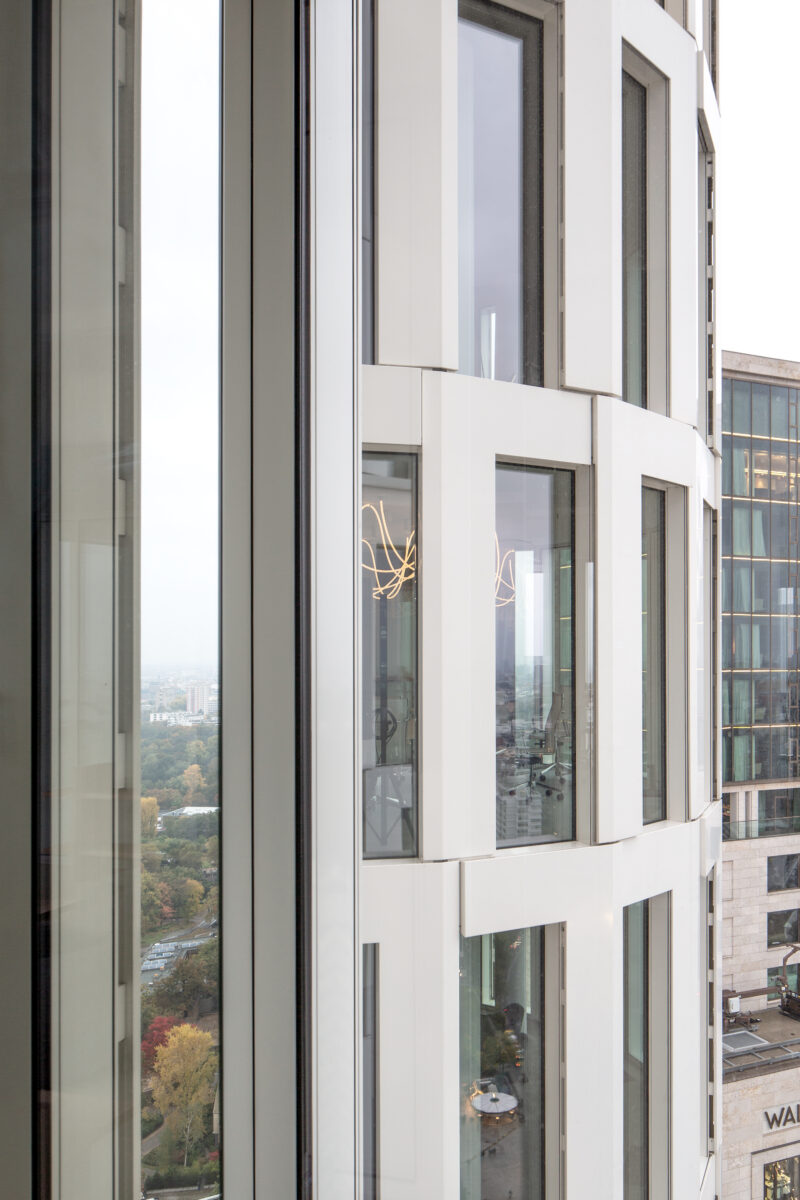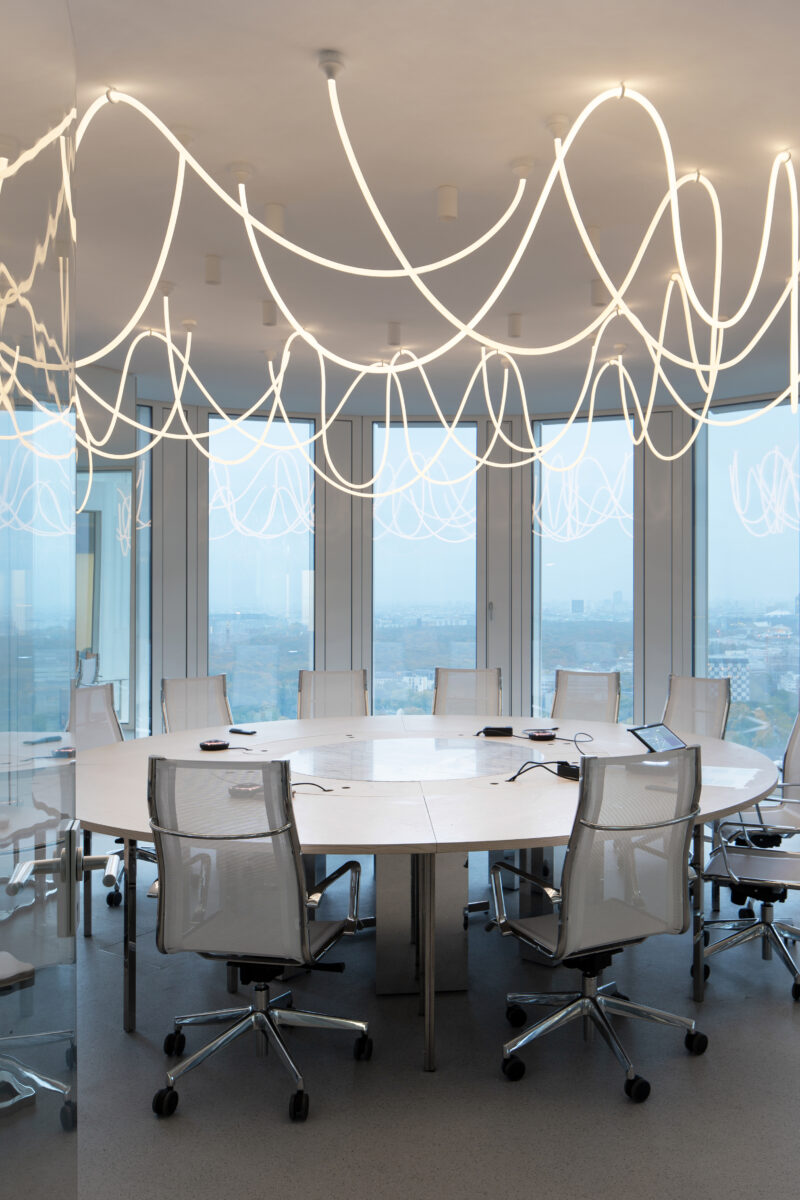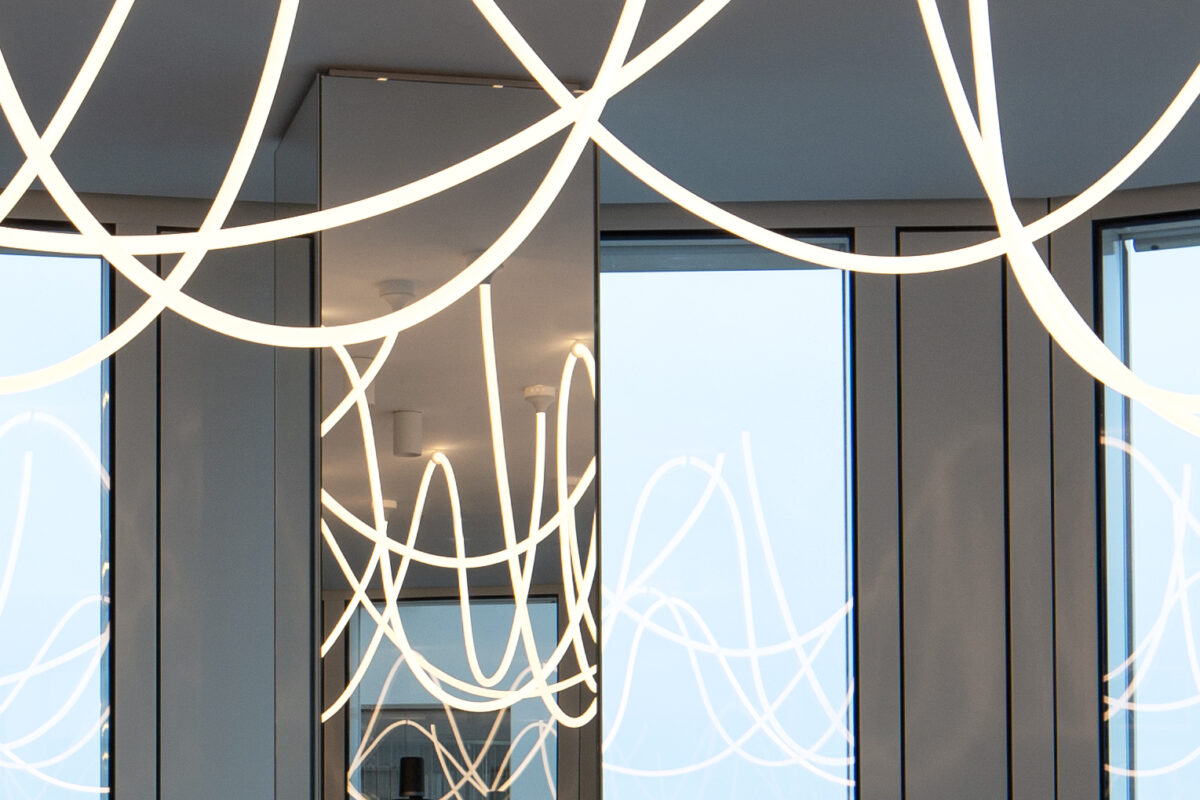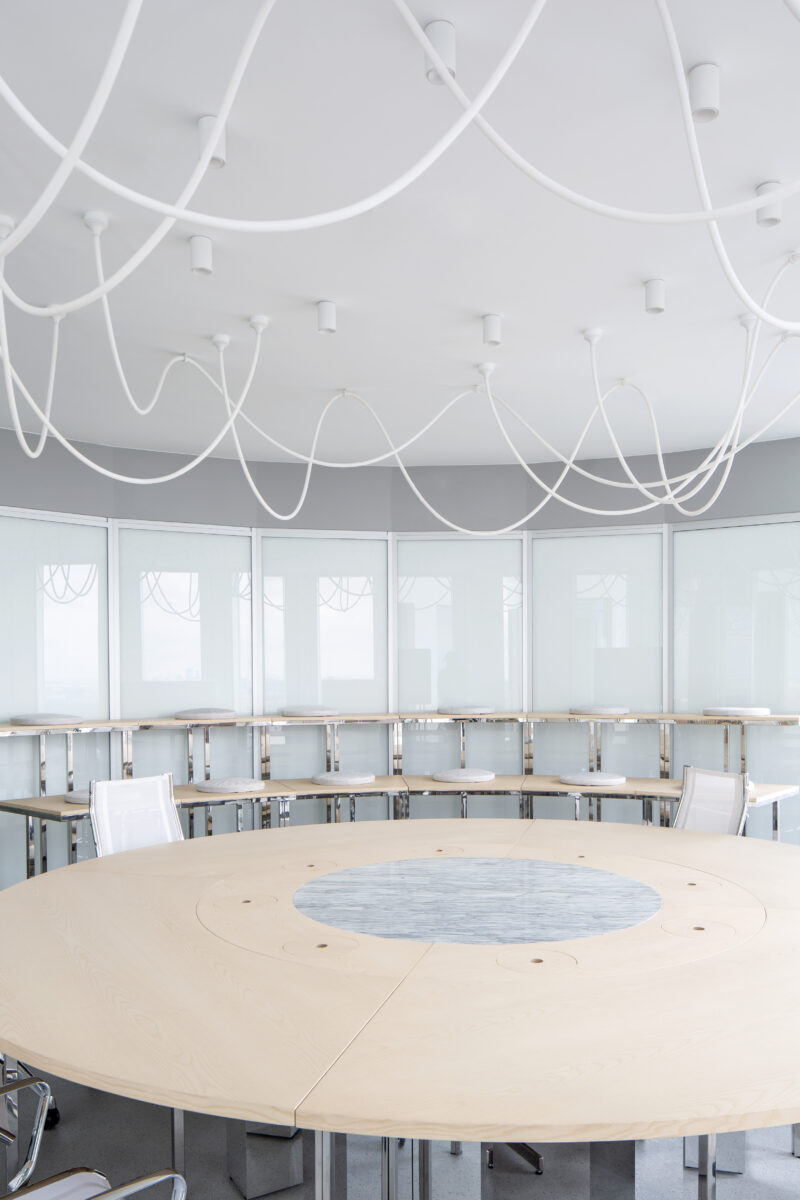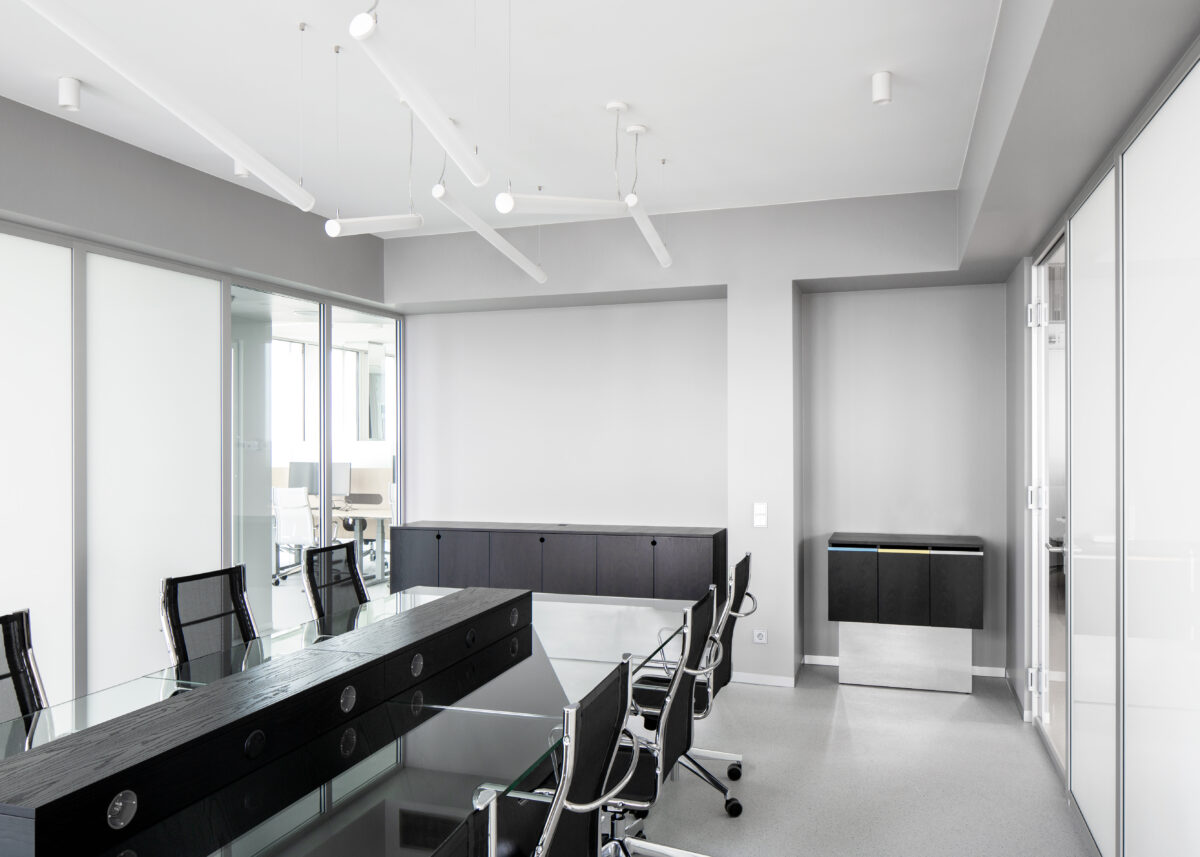 30 Upper West, Office, West Berlin, Germany, 2023
In Berlin, Am Zoo, next to Kaiser-Wilhelm-Gedächtniskirche on Breitscheidplatz stands a 118,8-meter-high tower with 33 floors. Upper West, as it is known, is owned and operated by Signa Holding company. In 2021, Signa invested in a sports affiliated start-up, using its 30th floor for its flagship office headquarters.
Most towers have a central structural concrete core and columns along the exterior perimeter. The core eliminates the possibility of having an open floor plan. It also takes up half of the overall floor area, reducing the usable floor space in half. It is a necessary and pragmatic solution for tall buildings, but it creates a large central block that divides, in this case, one area from another. Using a concept of "unity," the 30th floor of Upper West offers approx. 1,000 m2 of well-lit and open usable floor area and 318 custom designed Objects for 70+ employees. Because of a re-imagined floor plan re-configuration, the 30th floor became a more effective and open floor plan than all the other floors in Upper West.
A circulation belt between an expanded core and a zone of workstations connects the two divided spaces on either side of the concrete block. To reduce the negative impact of a thick concrete core it was counterintuitively expanded. Having a thicker core made it possible to chisel out voids, which we packed with program, like water closets, break-out and huddle meeting rooms, print stations and lockers. This design strategy prioritizes light and openness, by keeping the workstations and meeting areas on the façade where employees spend most of their time. All secondary spaces and functions are attached to the core with clear glass screens and doors providing visual connection to colleagues and the outdoors. With an expanded core the spatial sense of natural light is increased. Transparent and opaque double glazed glass screens framed in anodized aluminum profiles divide the spaces acoustically, but unite everyone visually.
Our design also includes 318 unique objects designed specifically for this office. The effect of having a single hand design a space and its objects, further unifies and connects. It also gives a clearer sense of identity. Similar materials like mirrored surfaces, stainless steel, green and grey fabrics and satin glass merge well with the interior materials and finishes of anodized aluminum, clear and white glass, and green and grey finishes. Ash surfaces float above the floor adding a depth of warmth. A horizontal band of satin glass containers filled with plants absorbs light and brings nature indoors.
Concrete columns are cladded with mirrors, essentially causing them to disappear. The mirrors reflect the outside inwards, increasing views to the surrounding wildness of Berlin and the unique northern European sky. Towards the core, dark metallic green paint and moss-inspired carpeted spaces bring users into the woods for meetings or huddles. Further into the core to the water closets, black linoleum walled surfaces and black metallic paint with hints of glitter, give a sense of stillness and reprieve as if retreating into a cave.
The floor of Upper West 30 utilizes the context of a massive structural core, concrete columns, shafts and a curving asymmetrical faceted façade to create a naturally lit usable floor plan. Its main features are two large unique meeting rooms, several break-out rooms for spontaneous meetings, evenly distributed integrated phone booths, two kitchens, three distinct water closet areas, two flexible-multi-function spaces and closed and open work zones. Even on a high-tower floor that is divided by a central core and columns, employees work united with one another through reflection of surfaces and transparent divisions. The 30th floor in Upper West Berlin merges its space and users with the clouds and their ephemeral lightness and semi-transparency.
Architect: ALLEN KAUFMANN BERLIN
Photography: ALLEN KAUFMANN STUDIO