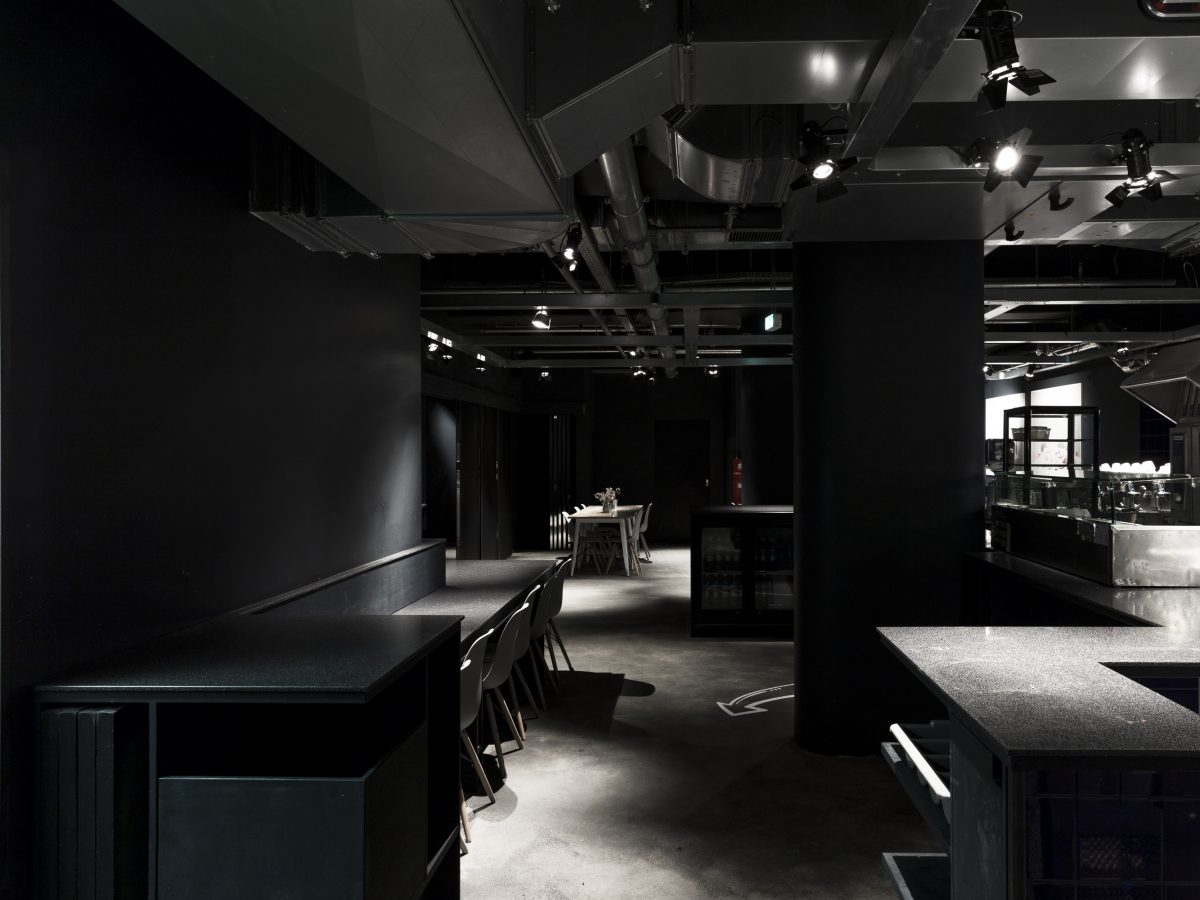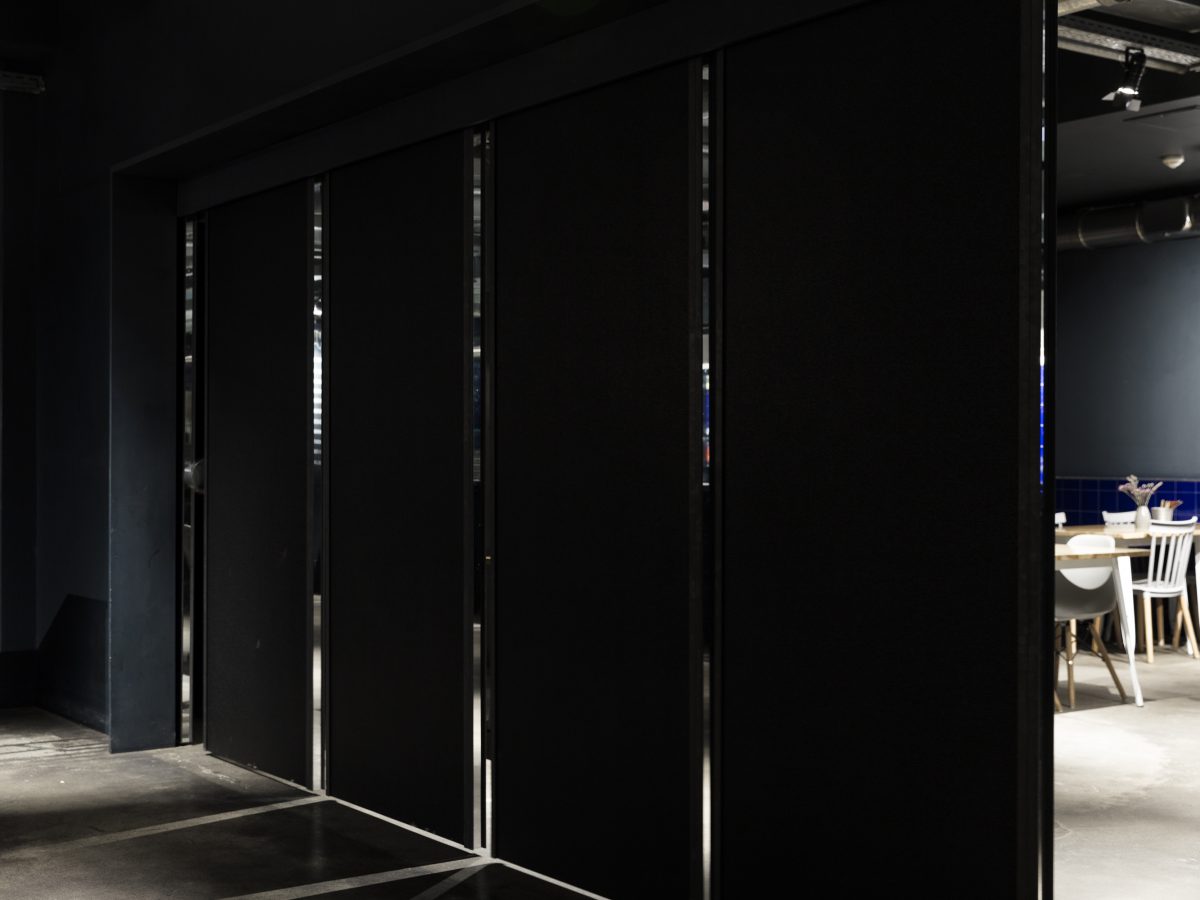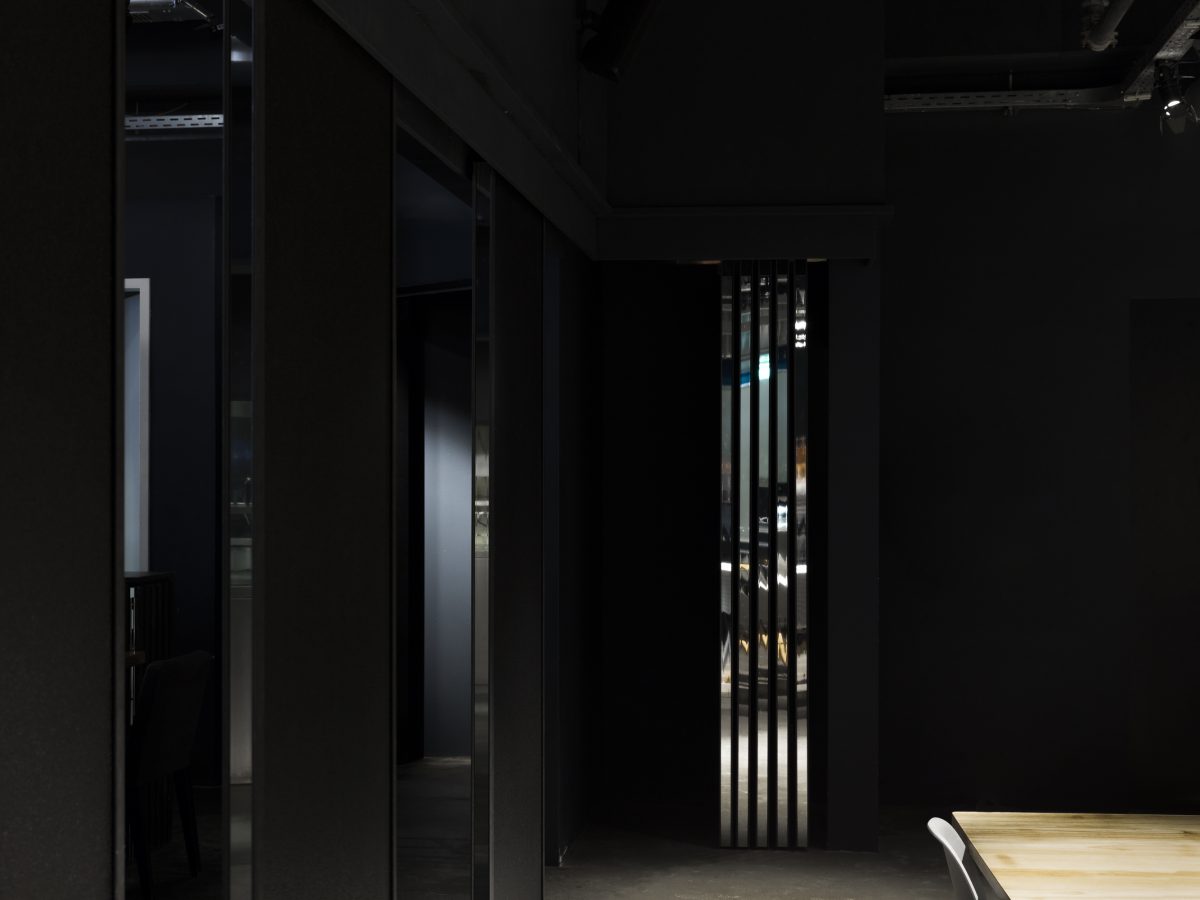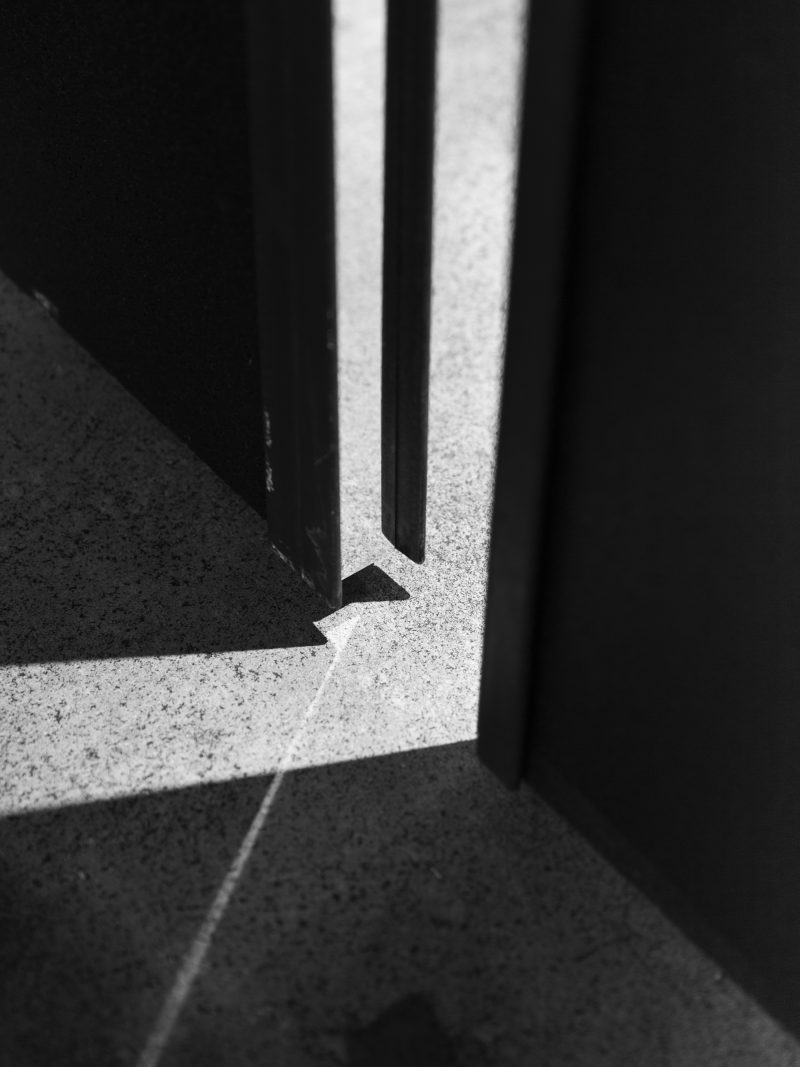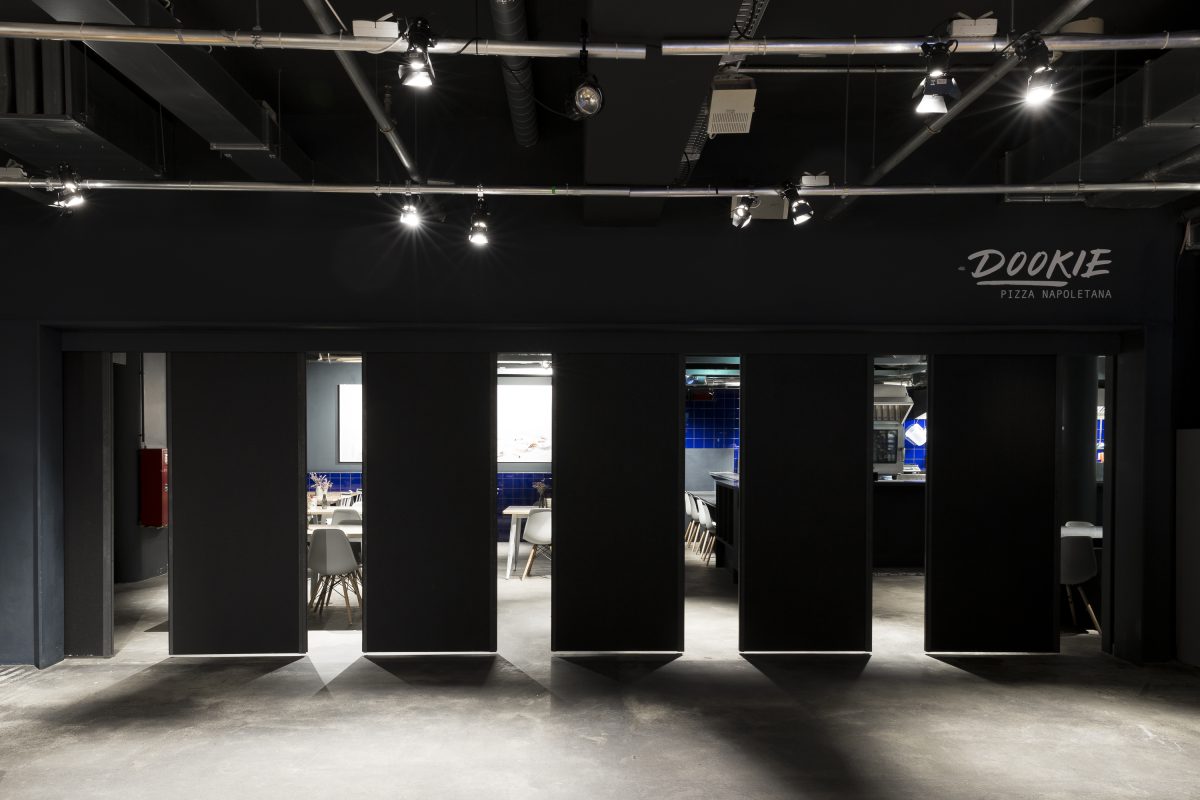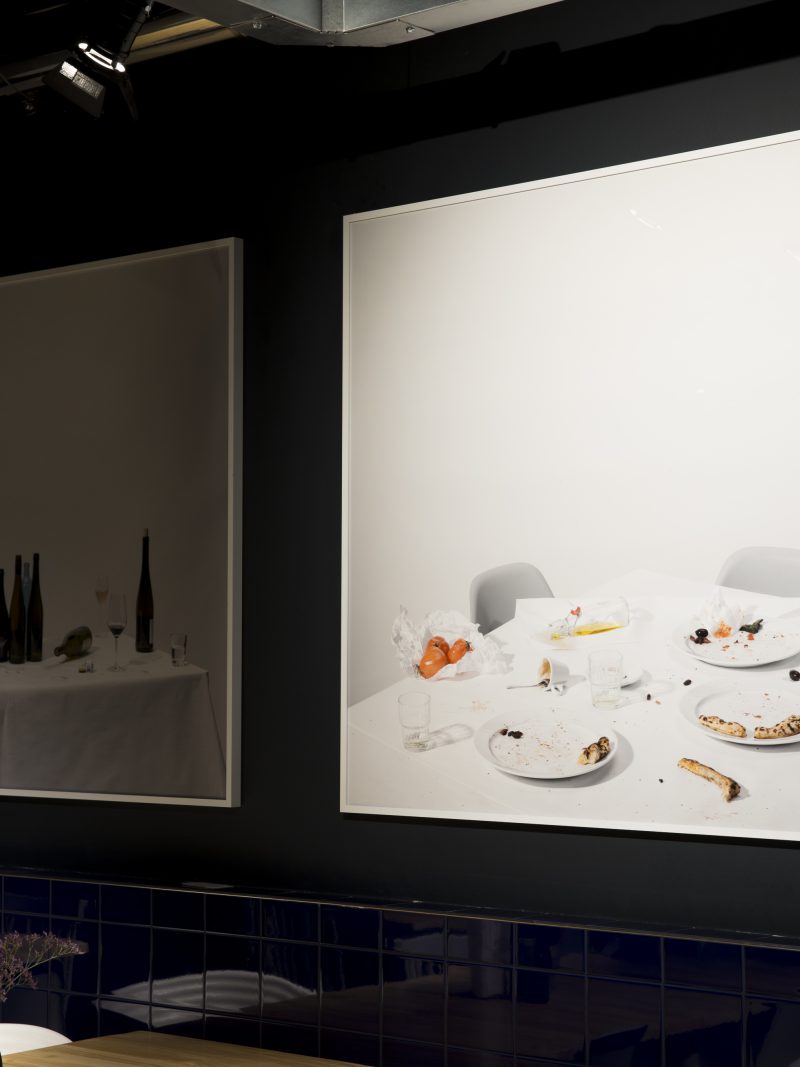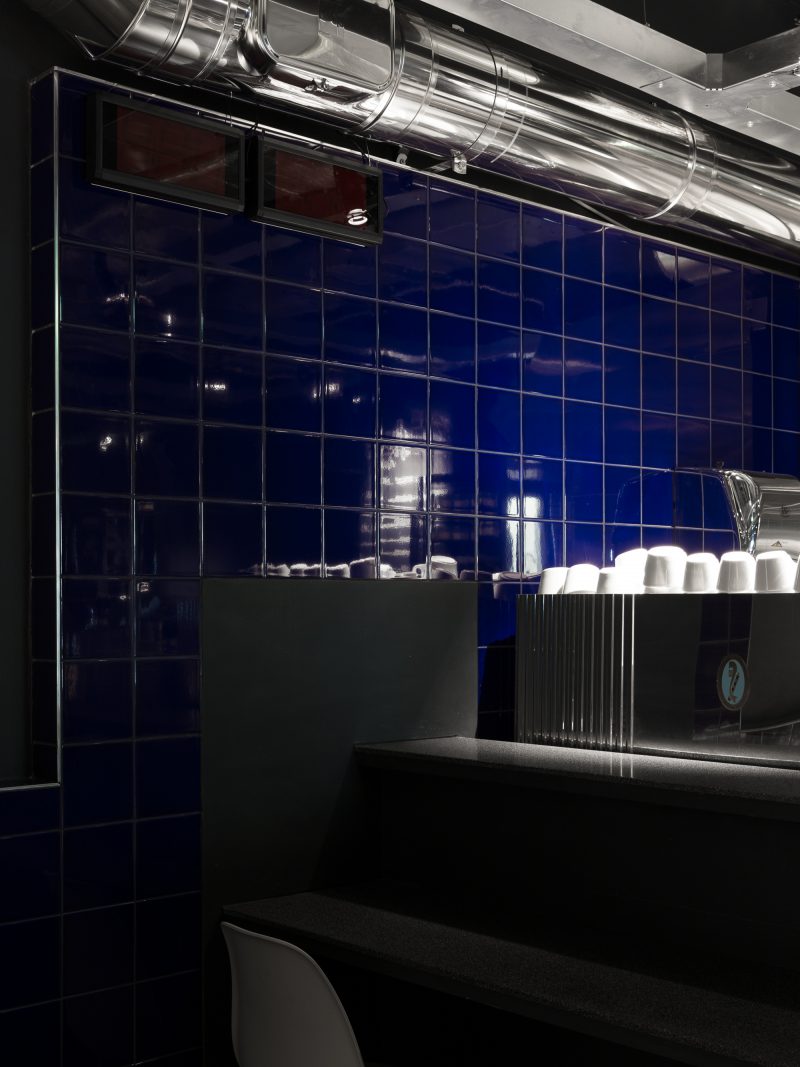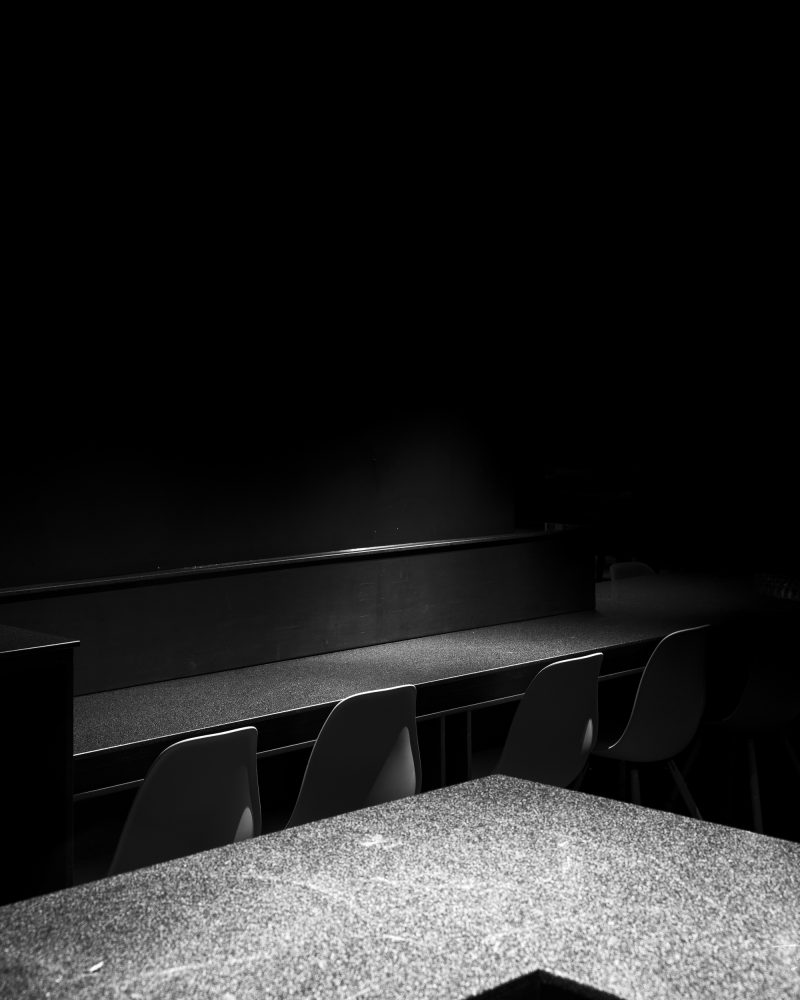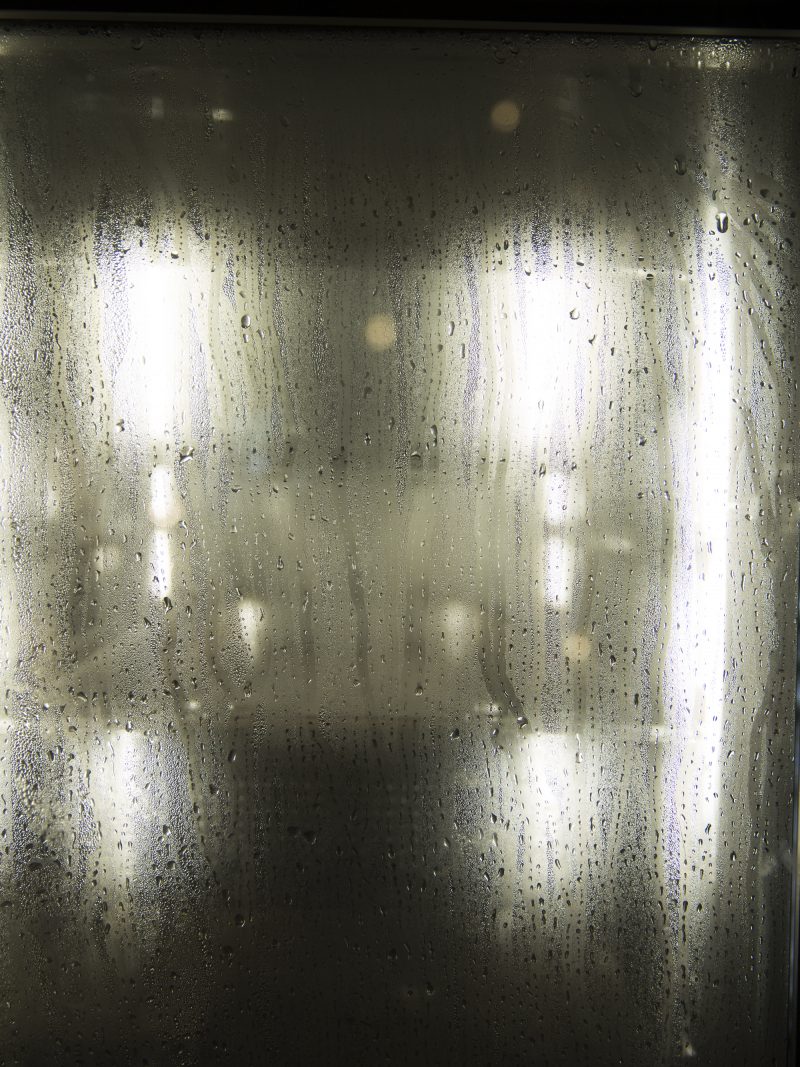 DOOKIE – A PARKER BOWLES EXTENSION, Restaurant and Event, Berlin, Kreuzberg, Germany, 2019
Tucked up and back in a space between Parker Bowles (from 2014), which was formally a 3-D print shop is the new Napoletana style Italian Pizza restaurant DOOKIE, by the Parker Bowles team. The new space is meant to extend the current restaurant and event area, while also offering it´s own unique culinary experience. The design challenge was to extend, connect, but also separate.
We proposed floating sheets of black stained cork with black steel u-profiles that include mirror-like reflective edges to connect and separate the two spaces. When the sheets are parked, a broken mirror is formed that reflects fragmented views of blue tile and fire from DOOKIE and a warm glow and connection from the former Parker Bowles.
The new extension features an upgraded continuation of 15, 20, and 30mm thick planes of Multiplex that form a multi-functional counter, seating and dining area. Blue tiles merge with the Multiplex counter and out into the main guest area giving a colorful boundary to the genorous fields of café, restaurant, and event space provided by the combined two restaurants.
Architect: ALLEN KAUFMANN BERLIN
Photography: Ann Katrin Warter