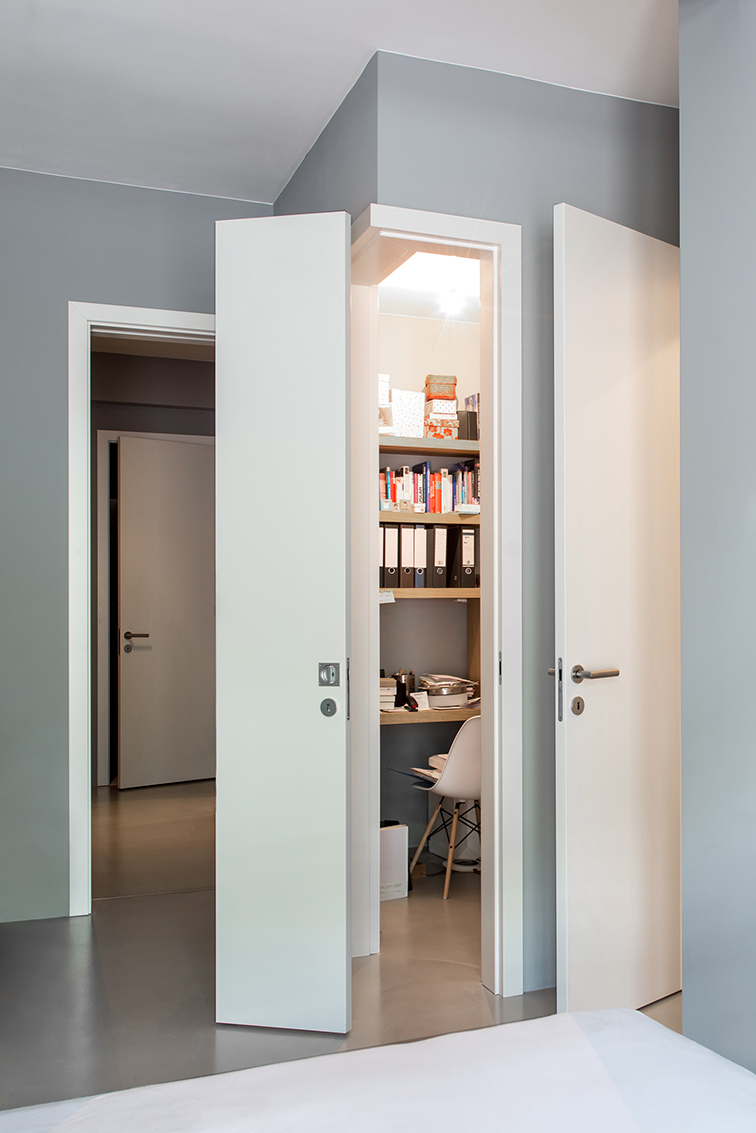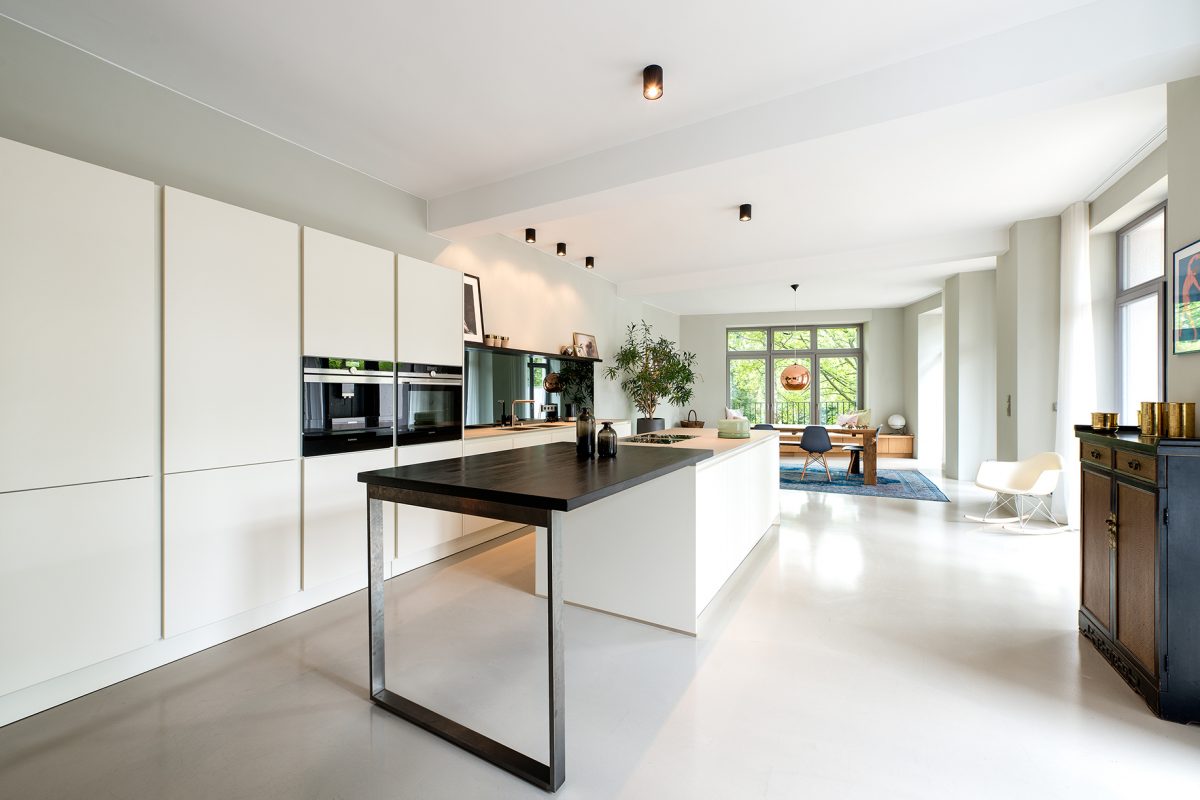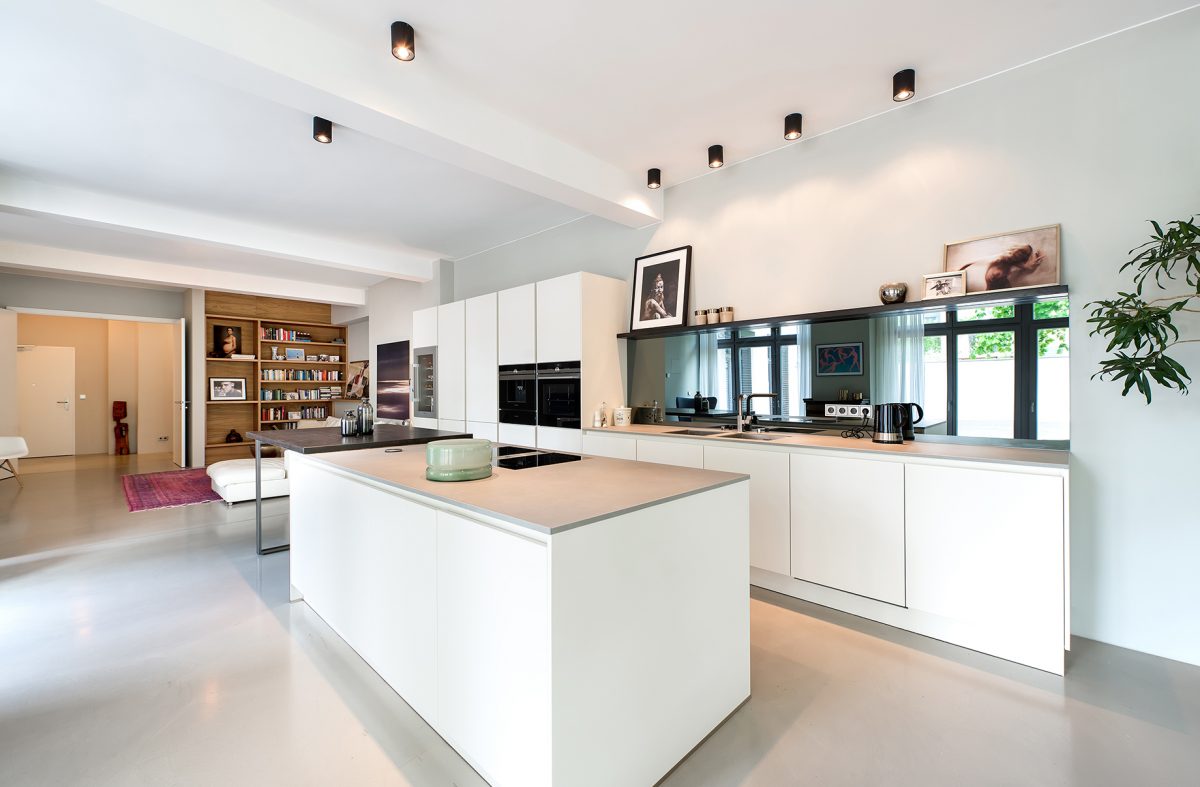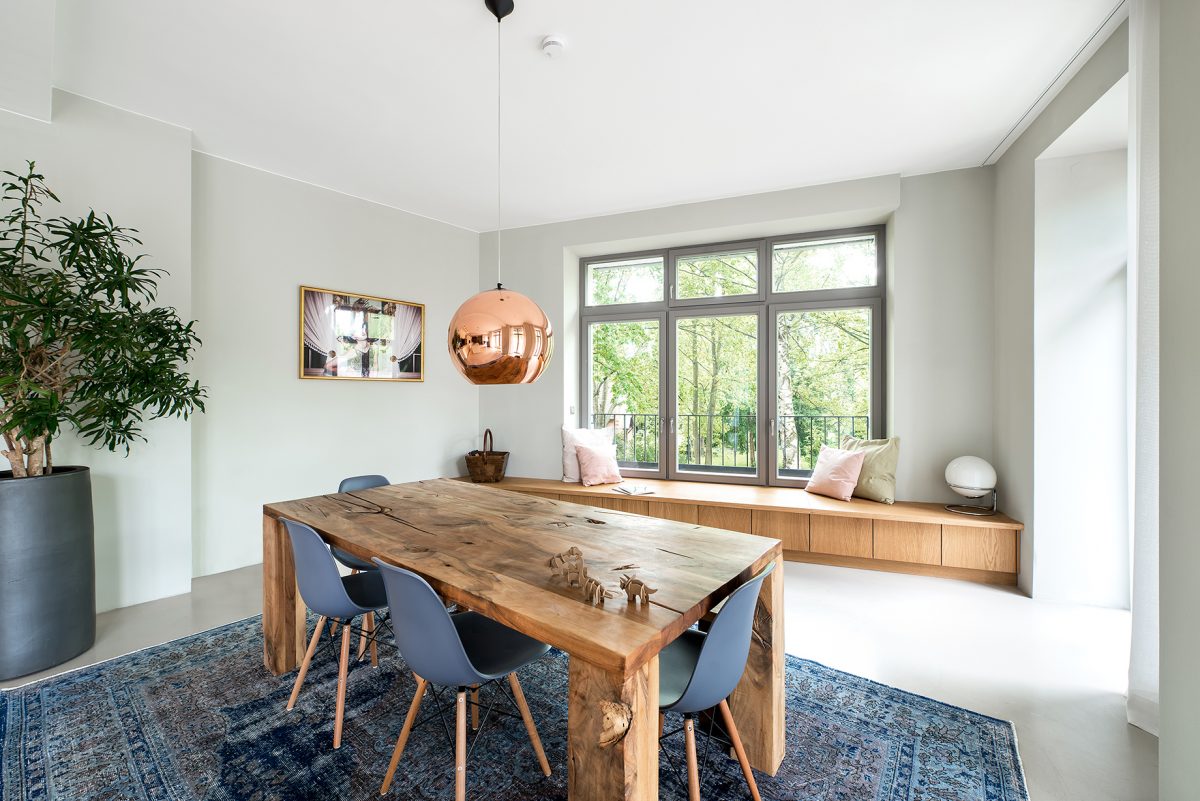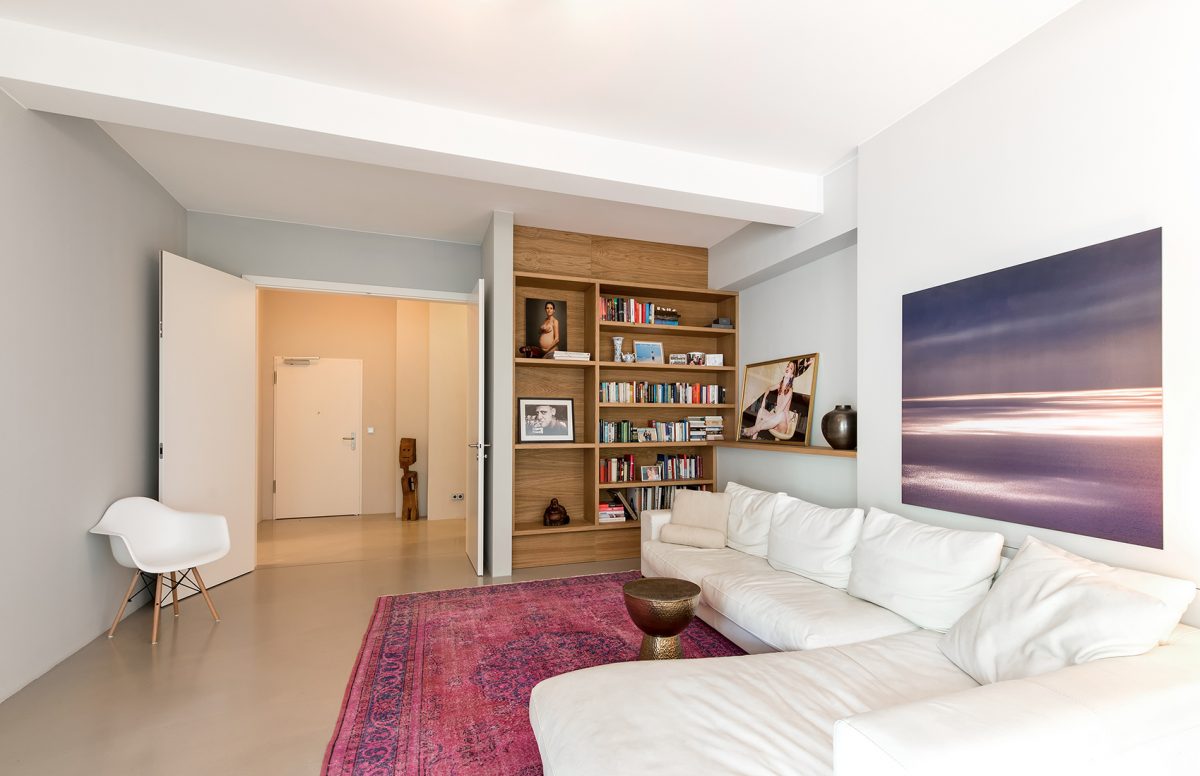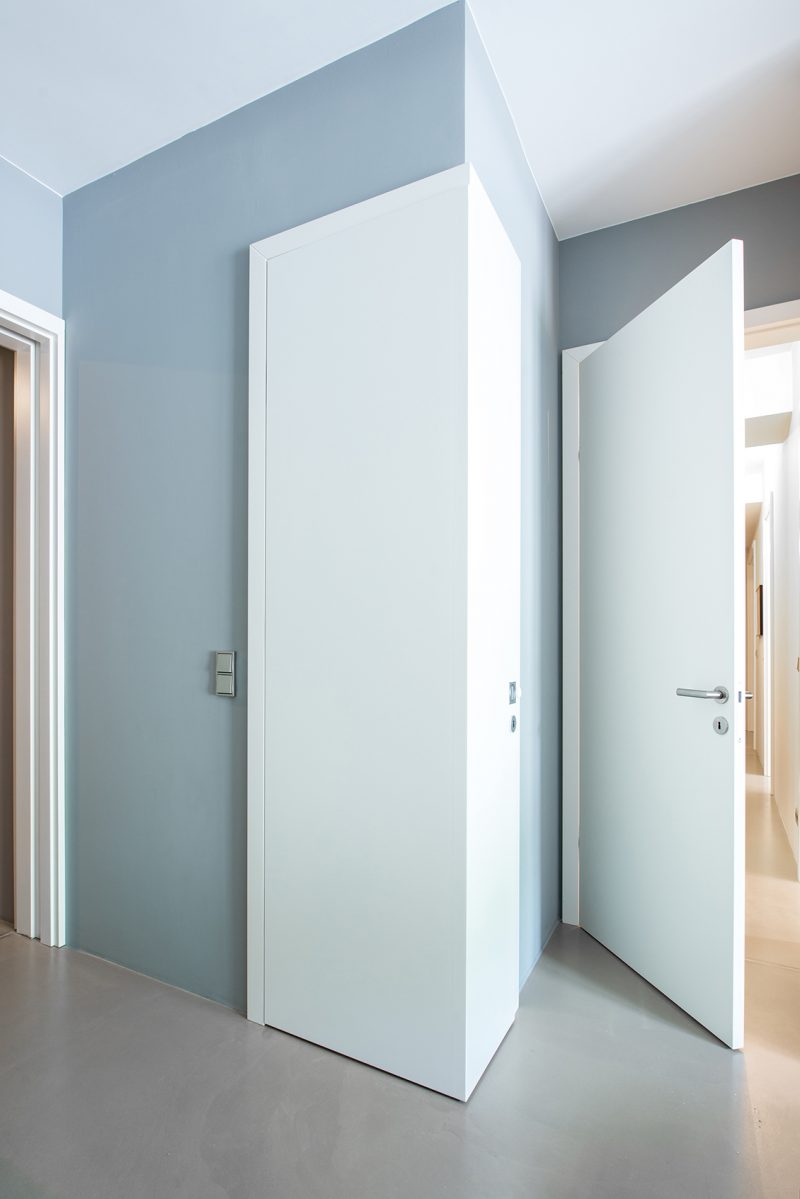 APARTMENT OVERLOOKING A GRAVEYARD, APARTMENT, Berlin, Mitte, Germany, 2015
This is a ground floor apartment in Berlin, Mitte that looks over a cemetery. There are two courtyards to pass through to reach the apartment and each building in-between has a tunnel. Our building, which also had a tunnel, would become the main entrance and a bedroom. The apartment we were hired to renovate would connect two separate ground floor spaces by closing off the building tunnel. We ended up with a useable floor plan area that we visualized as a square rectangle being divided in half and then one section being shifted away, forming an abstract S. The area left over from the shift is a private garden.
Our clients were a married couple in their late 30s with two young children. They had recently returned from a trip to LA and they wanted something LAish, we countered and pushed for something more New Yorkish and Berlinish.
Berlin has a type of apartment layout that is unique and traditional to the city. The floor plan is very cut up and sectioned off, every room has a door and is connected to a central foyer or hallway. We proposed using the concept of the "shifted rectangles from a square" to define the living space. Using the shifted rectangles we created a public and private zone. The public zone is open and loft like and the private zone is sectioned off and Berlin like.
Architect: ALLEN KAUFMANN BERLIN
Photography: Yuzhu Zheng