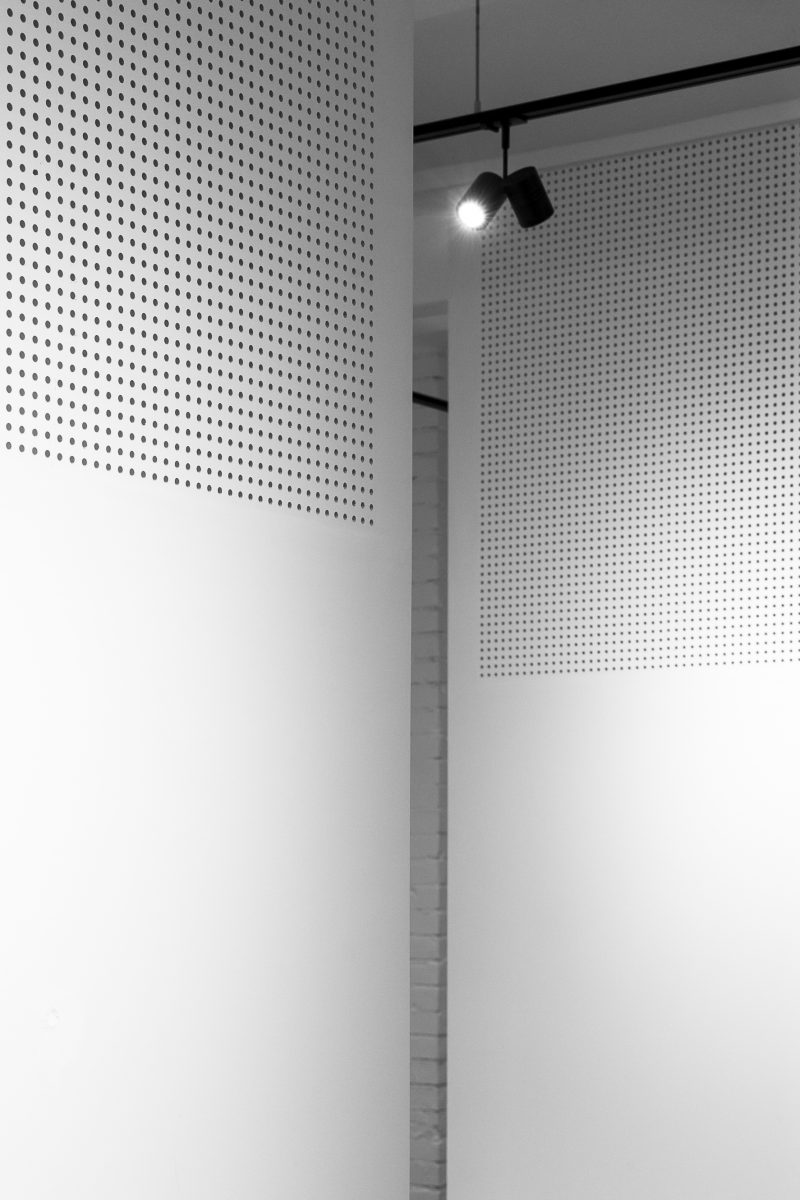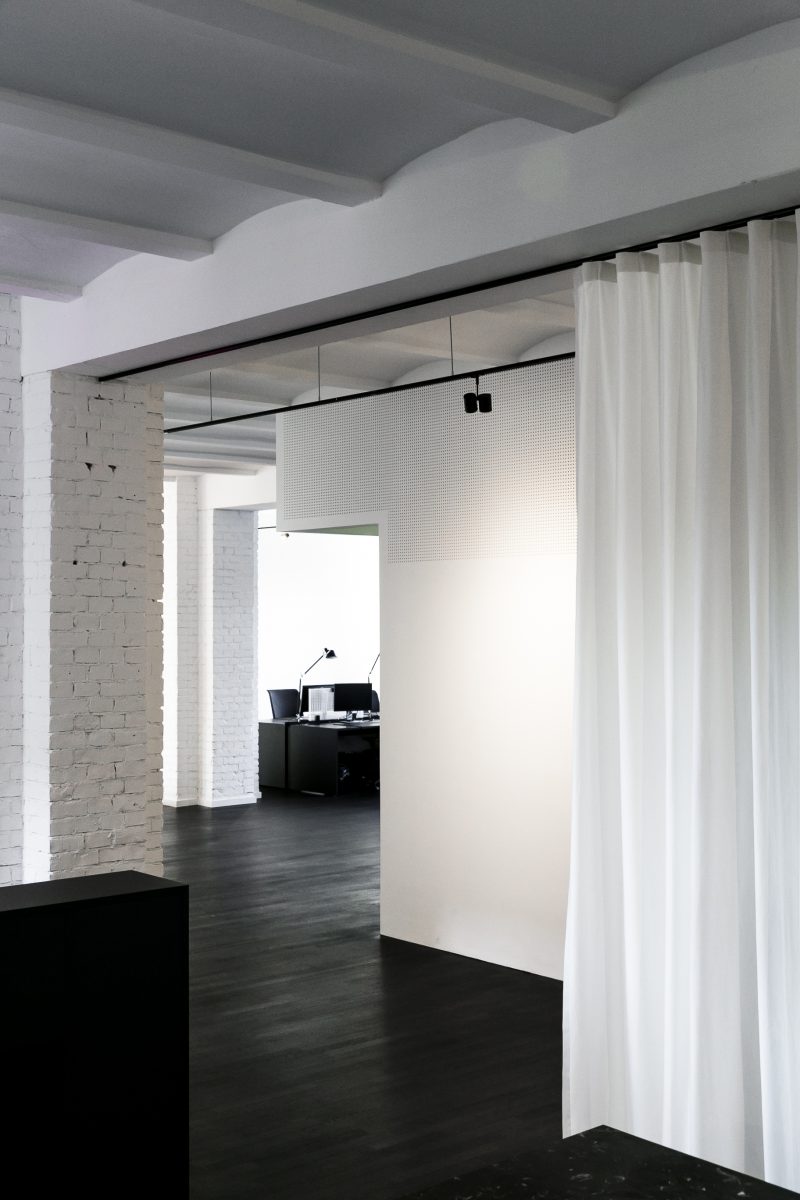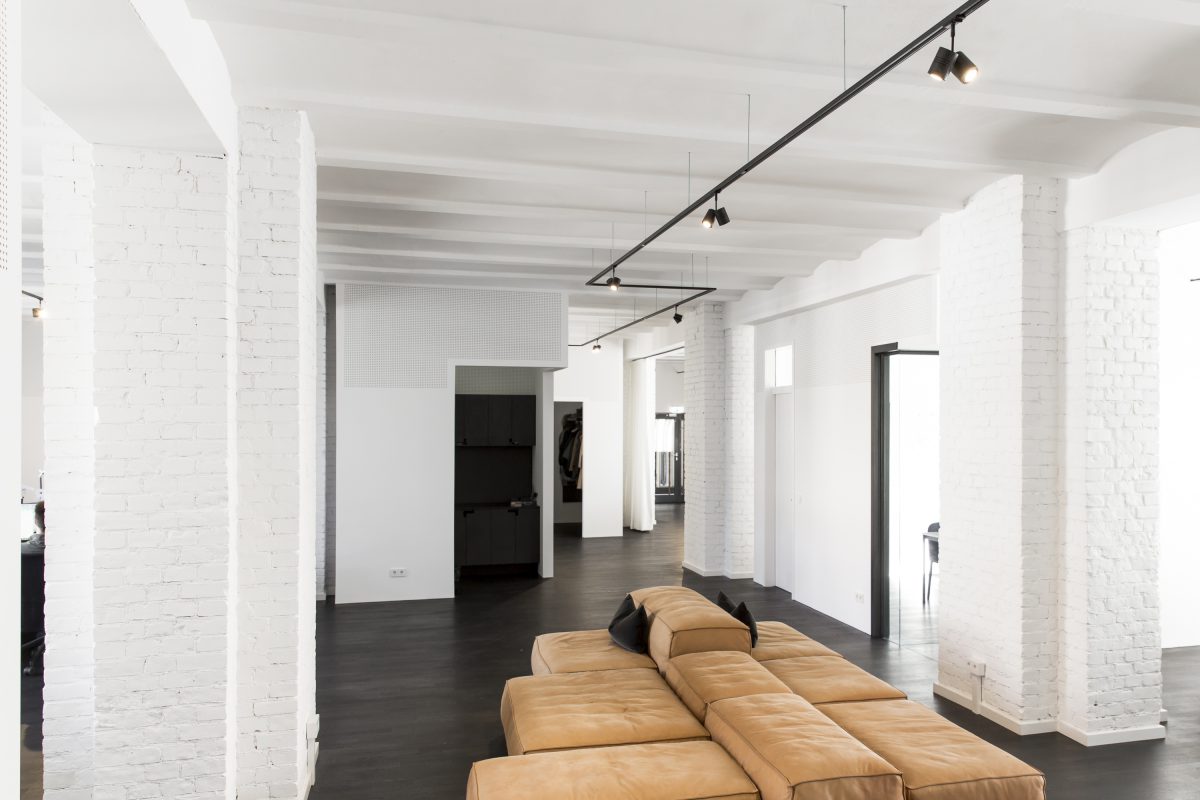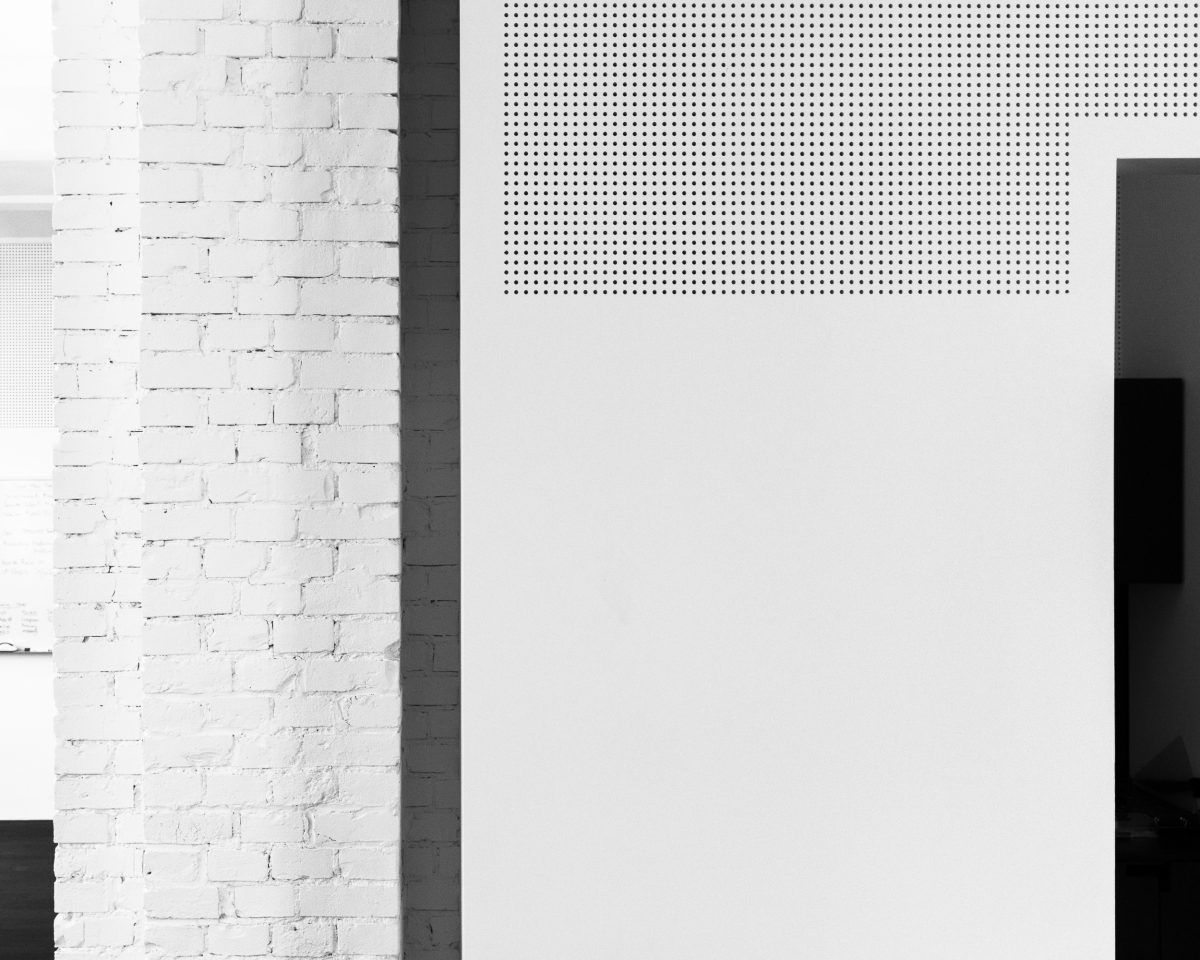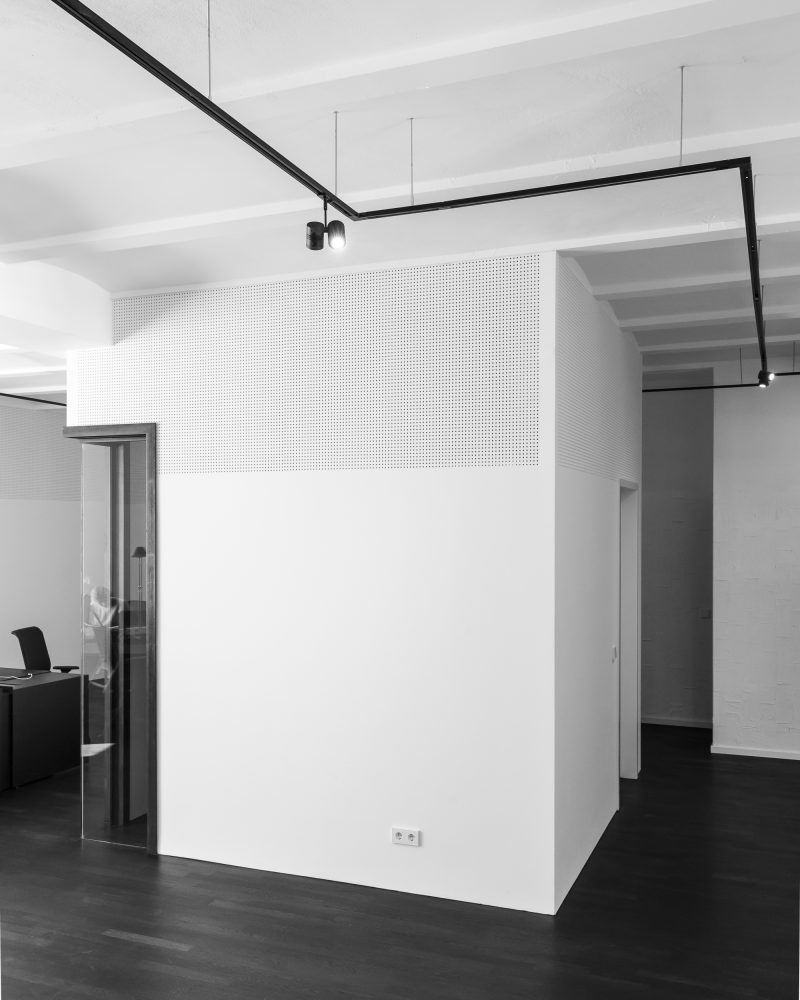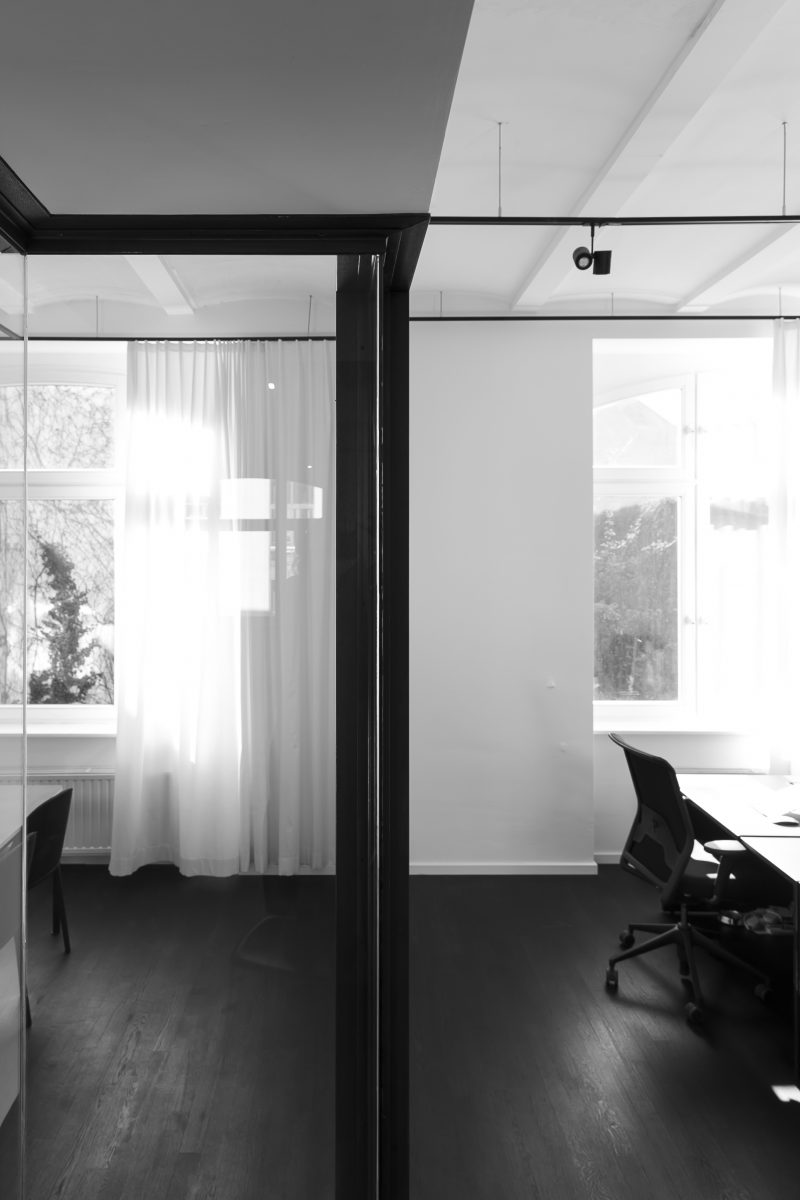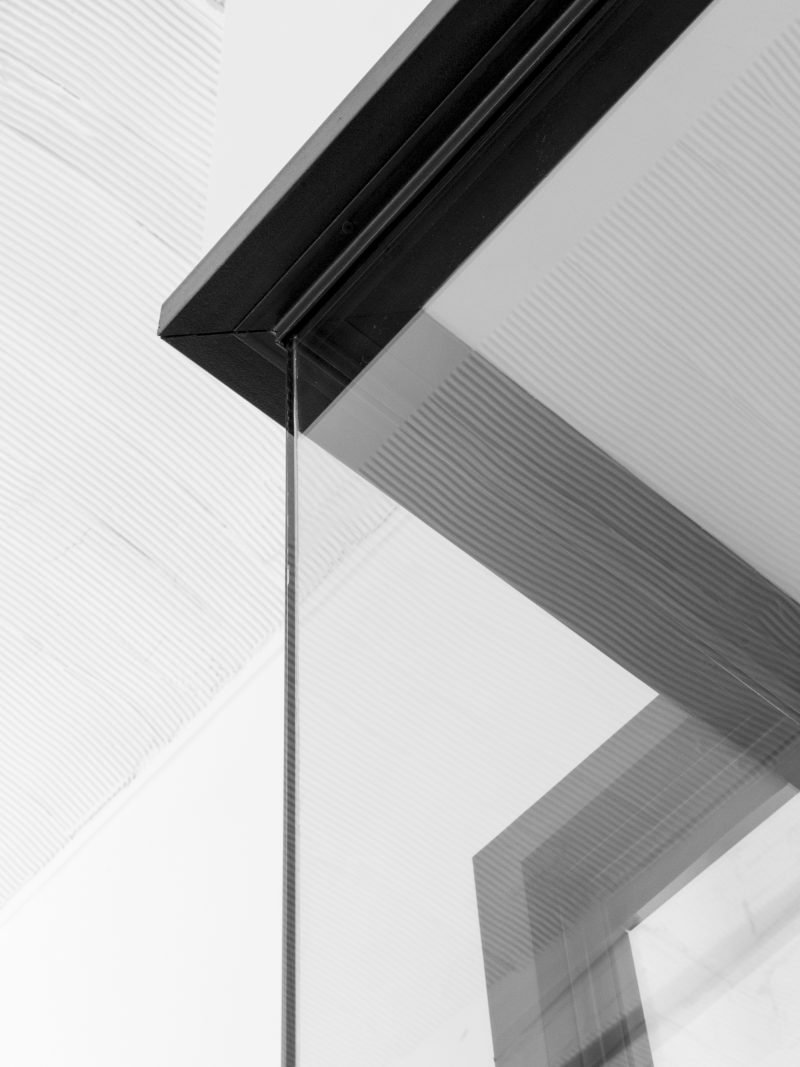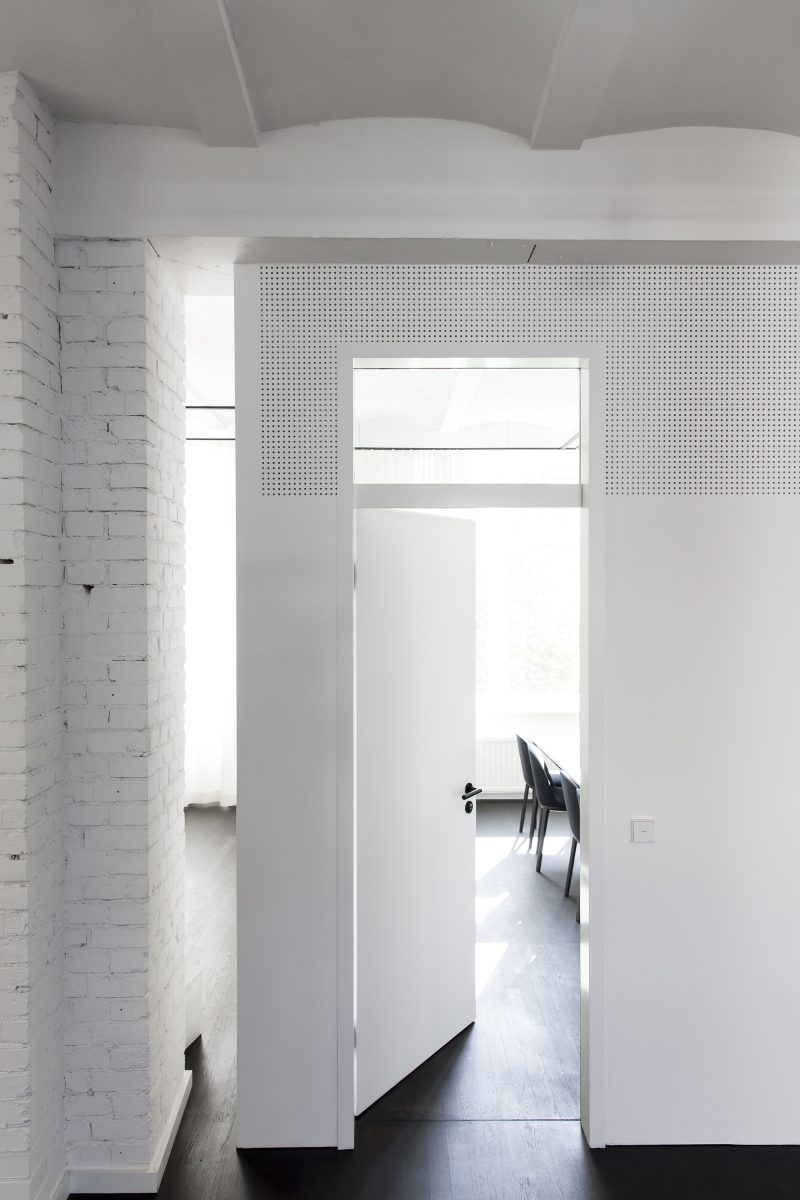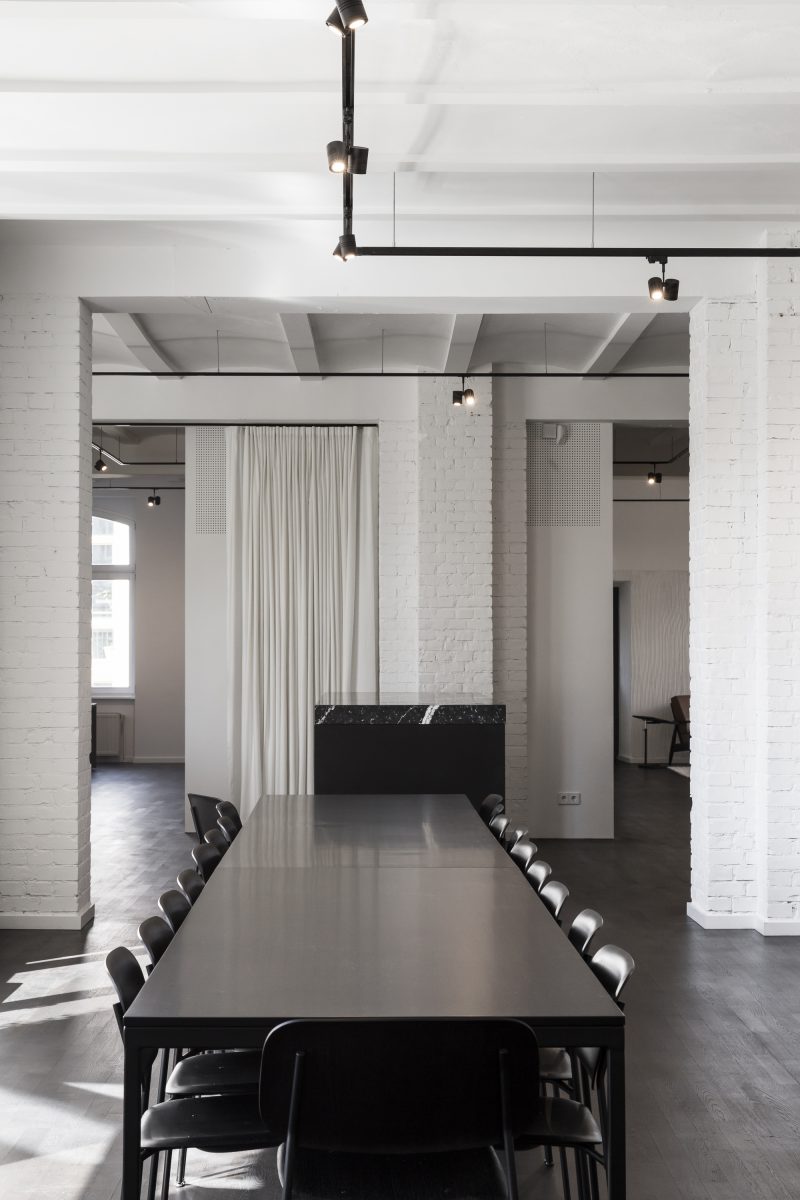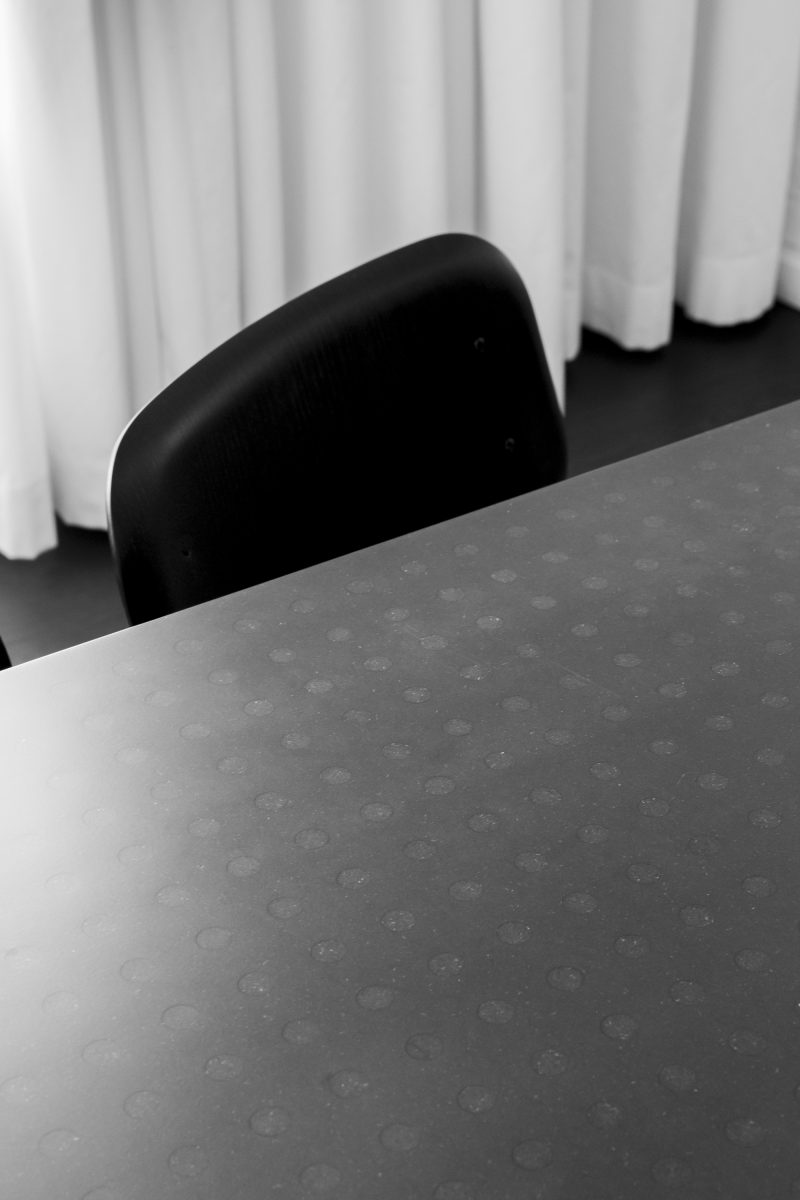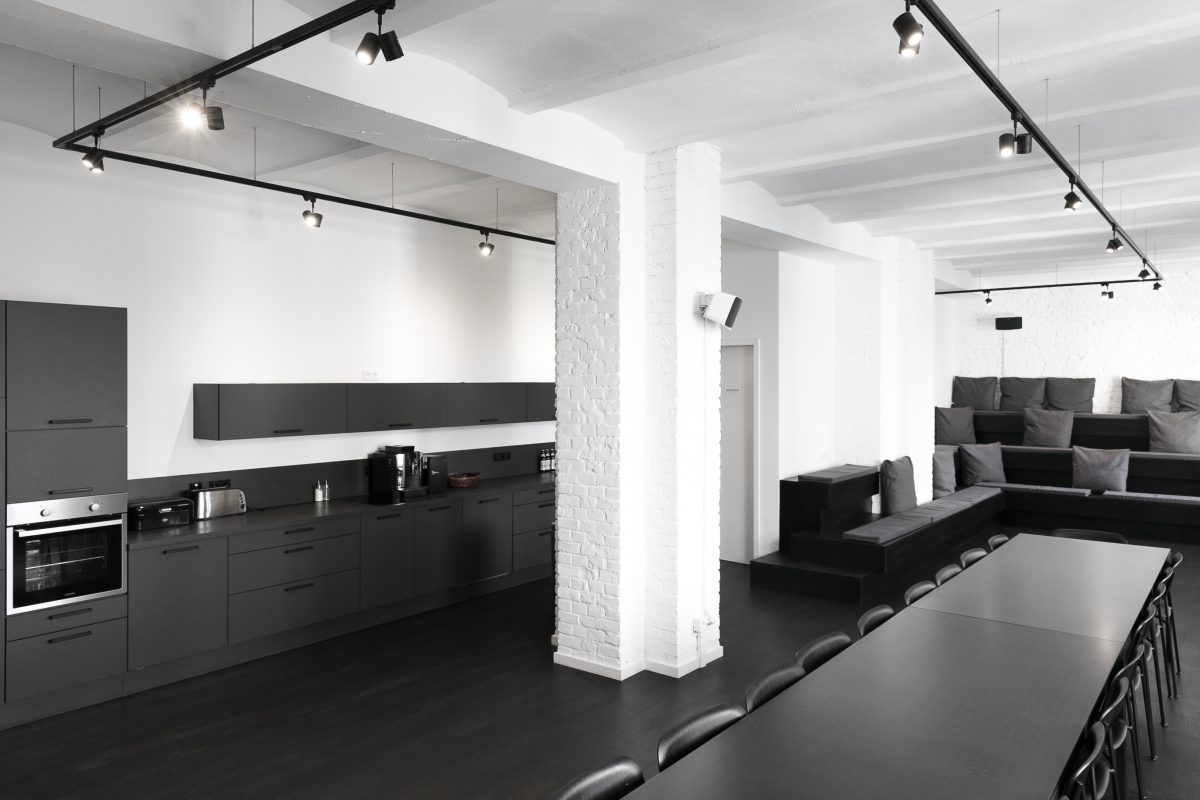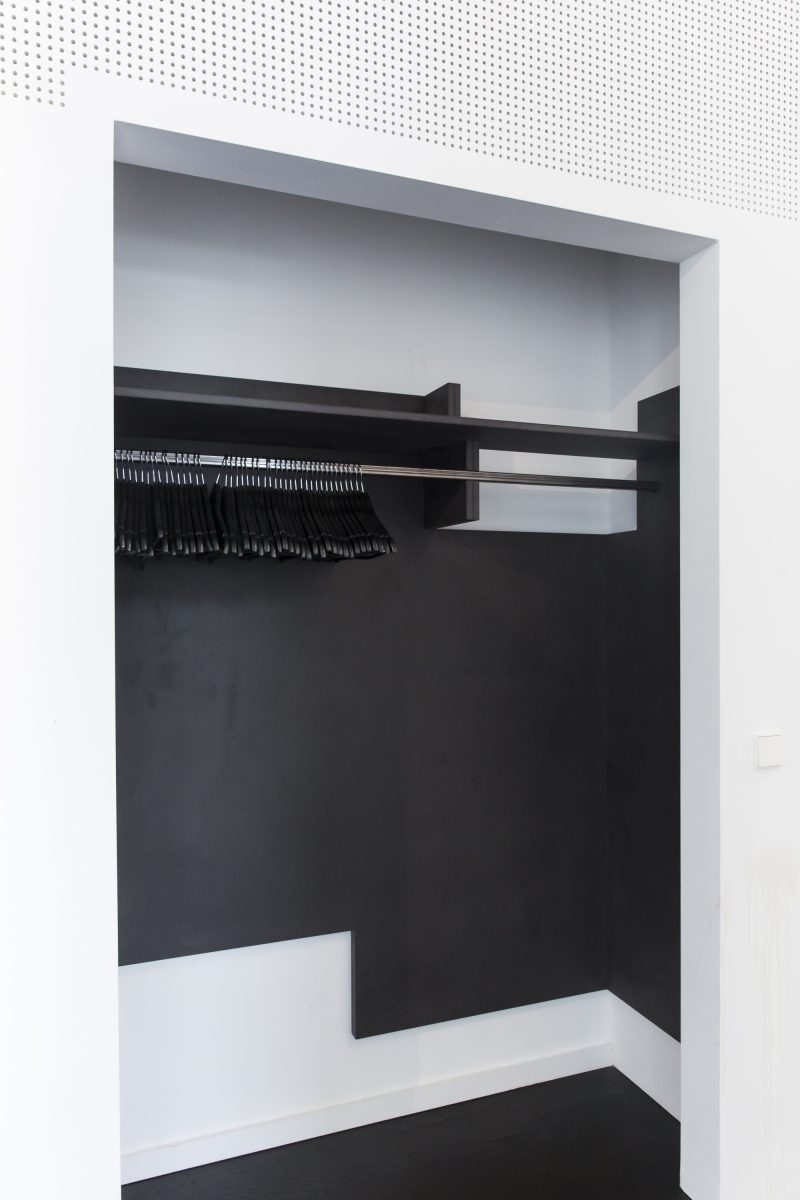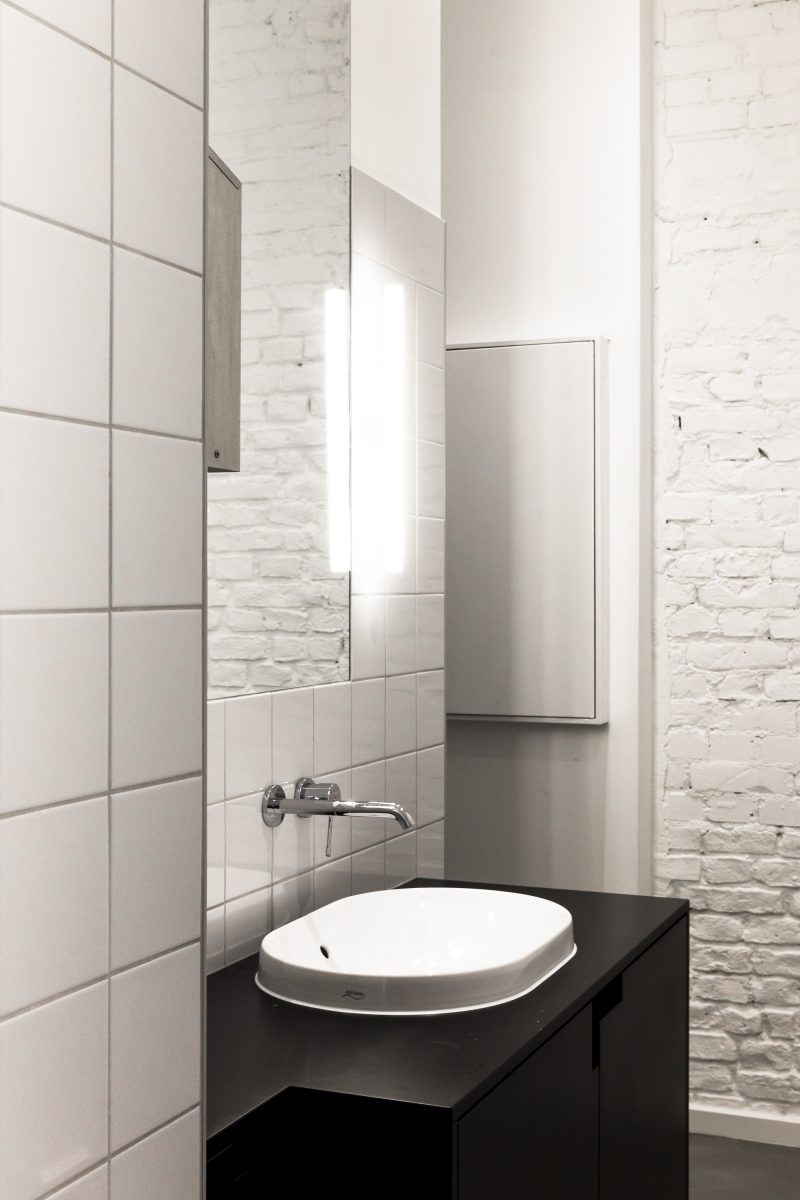 Cherry Ventures (gmo cherries in a field), Office, Berlin, Mitte, Germany, 2019
ALLEN KAUFMANN re-renovated a formerly designed office space by Studio Libeskind (ca. 80s) on Linienstrasse in Berlin Germany for Cherry Ventures. The space is approximately 600m2 and is on the third floor of an office building.
The concept was to create white textured GMO cherries in a field. The cherries/boxes formed enclosed meeting rooms, a meditation space, printer room, changing room and telephone rooms. They enclosed and separated space while still maintaining an open loft like space for ease of communication and connection between colleagues.
Each cherry/box has perforated accoustic panels to architecturally distinguish the boxes while adding accoustic benefits to the space. U-profil and L-profil steel details frame openings for natural light distribution and colleague to colleague connection.
The design offers a range of program like an event space with landscaped seating and a large custom designed filled perforated "cherry" table in black mdf for dinners and hosting guests. Some corners contain "Living Room" features and qualites of wall texture and unique furniture. The cherries/boxes separate and connect work-stations in response to the paradox of wanting open space, but also separation.
Architect: ALLEN KAUFMANN BERLIN
Photography: Ann Katrin Warter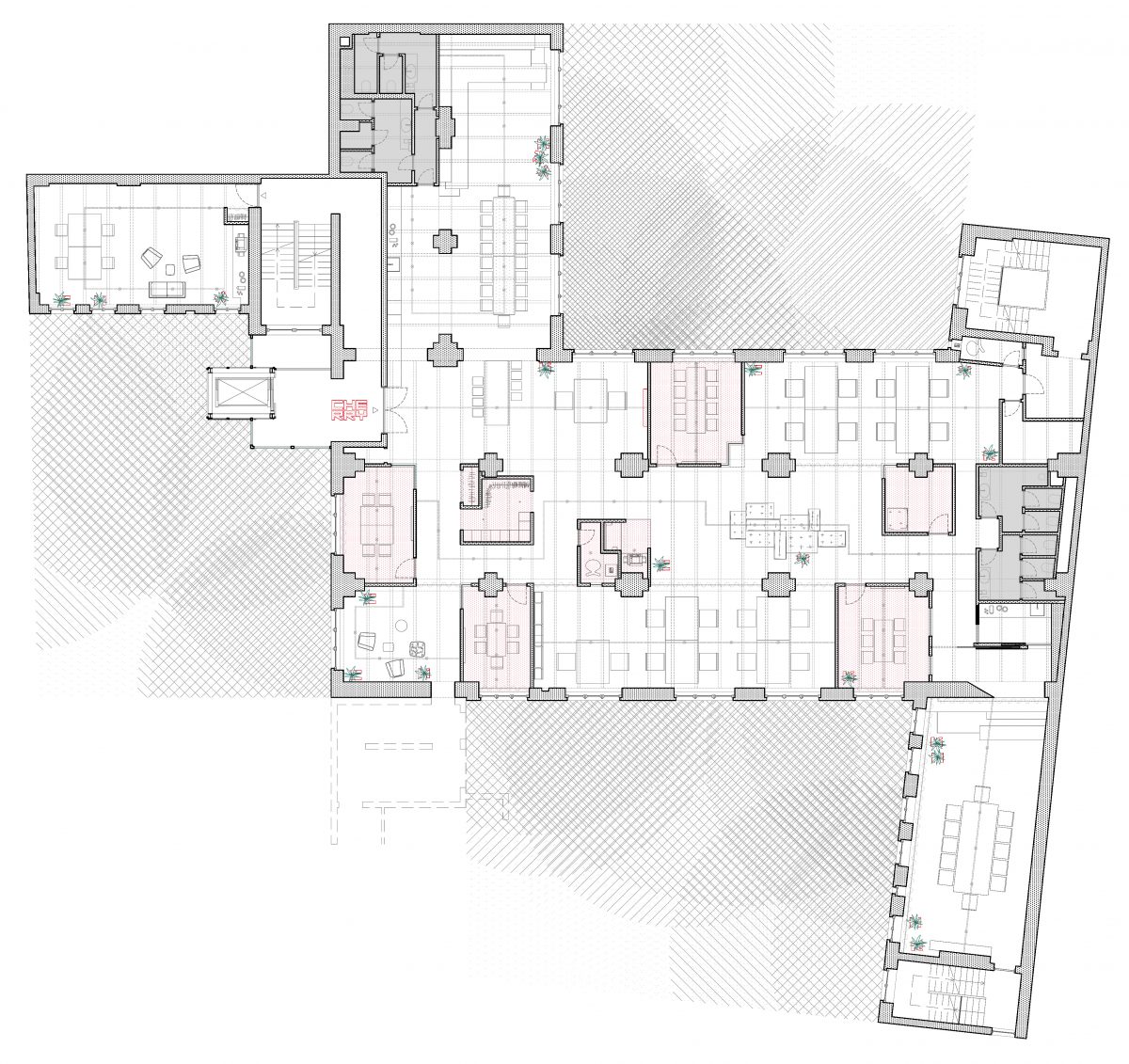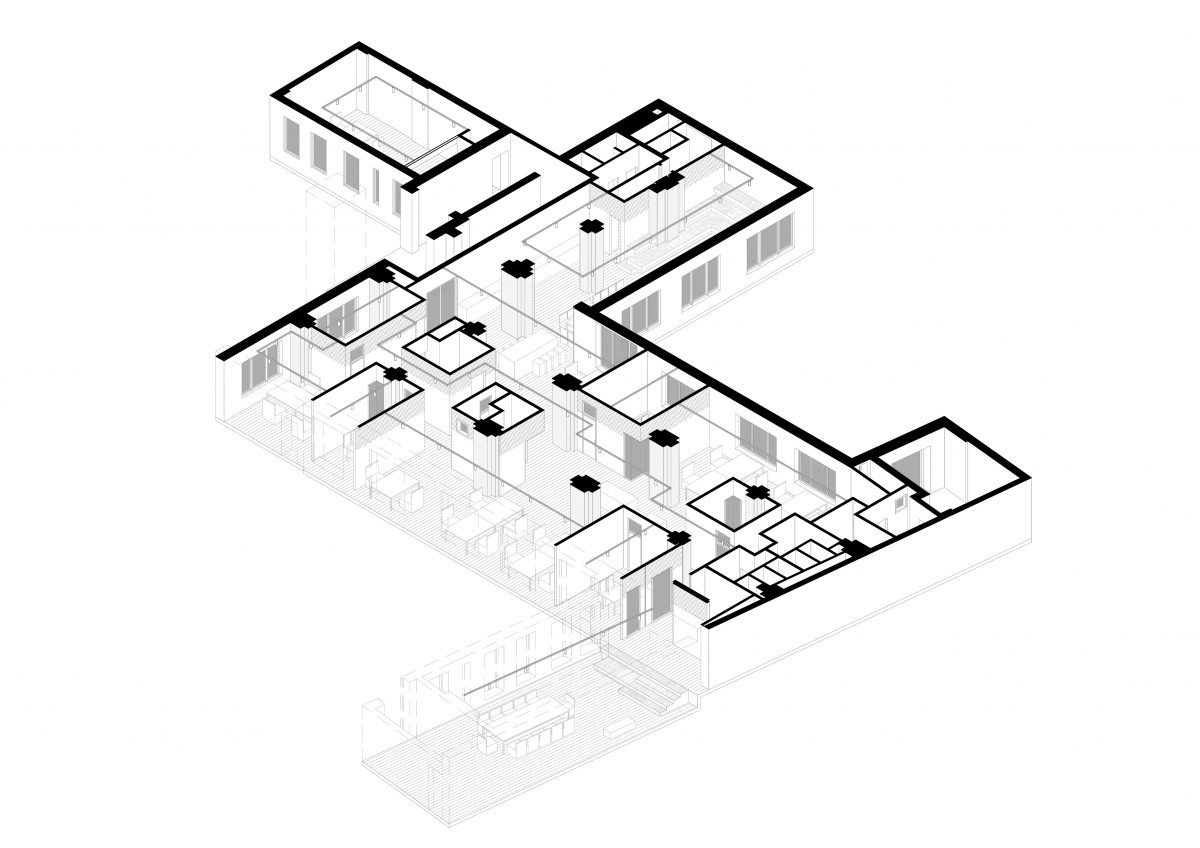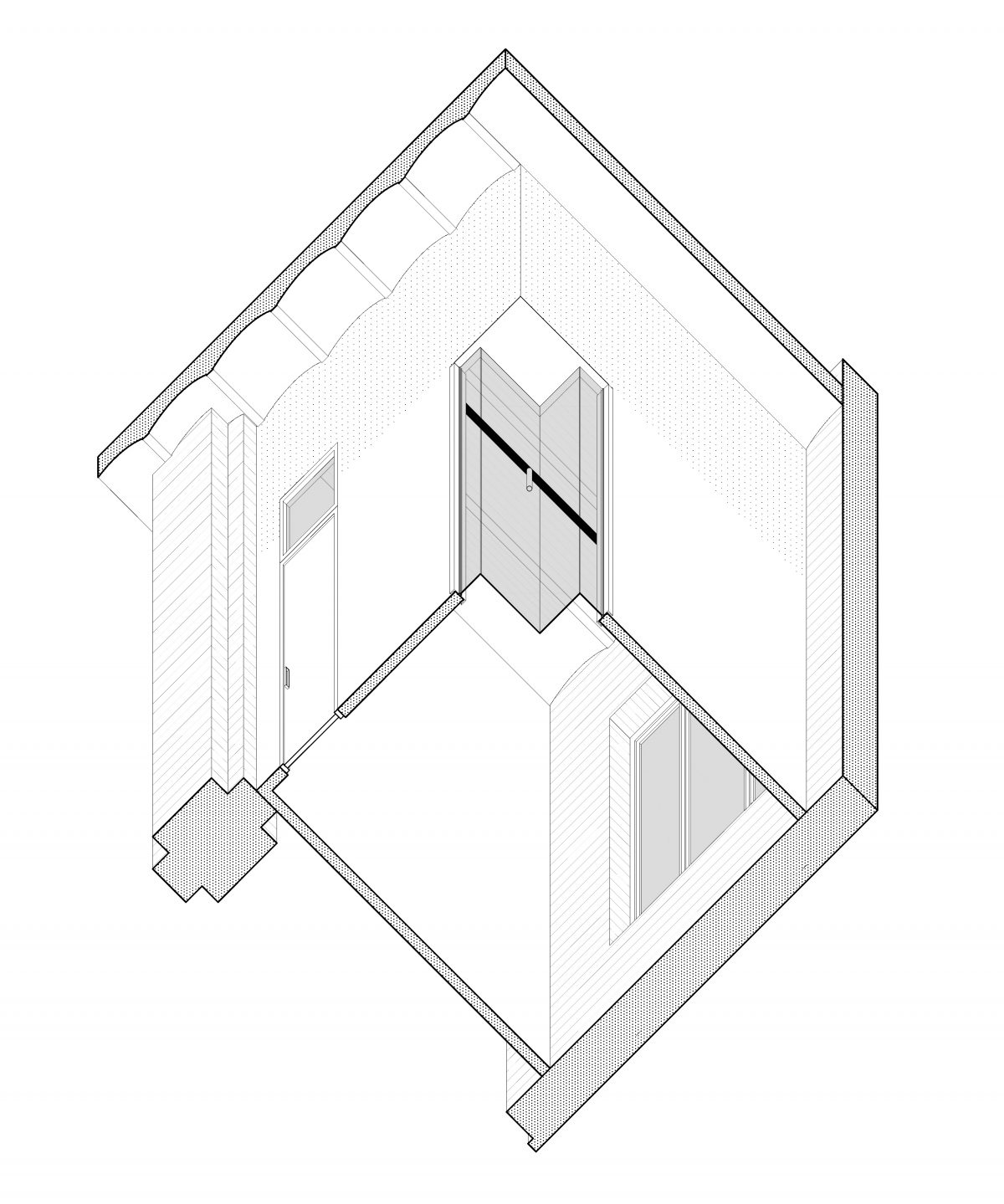 Images and drawings of the space before our renovation.