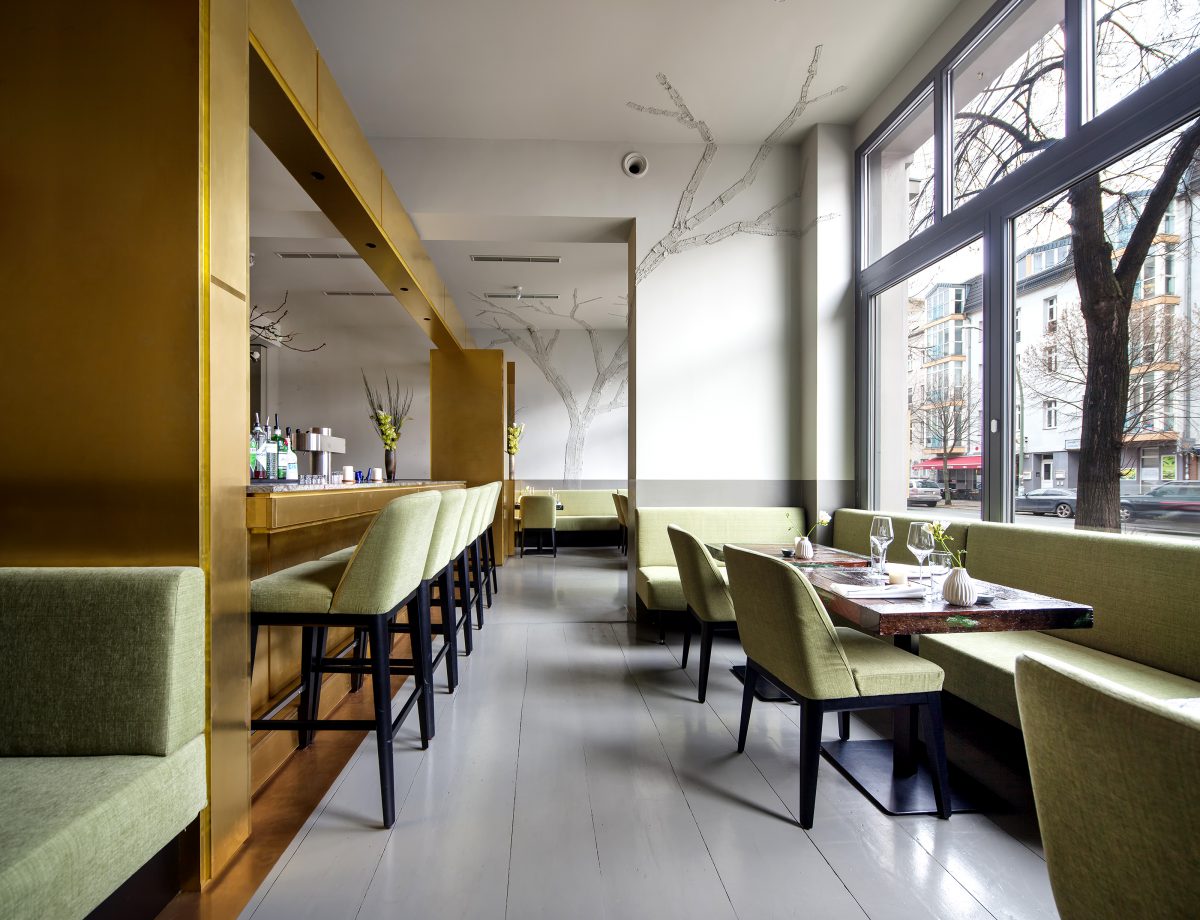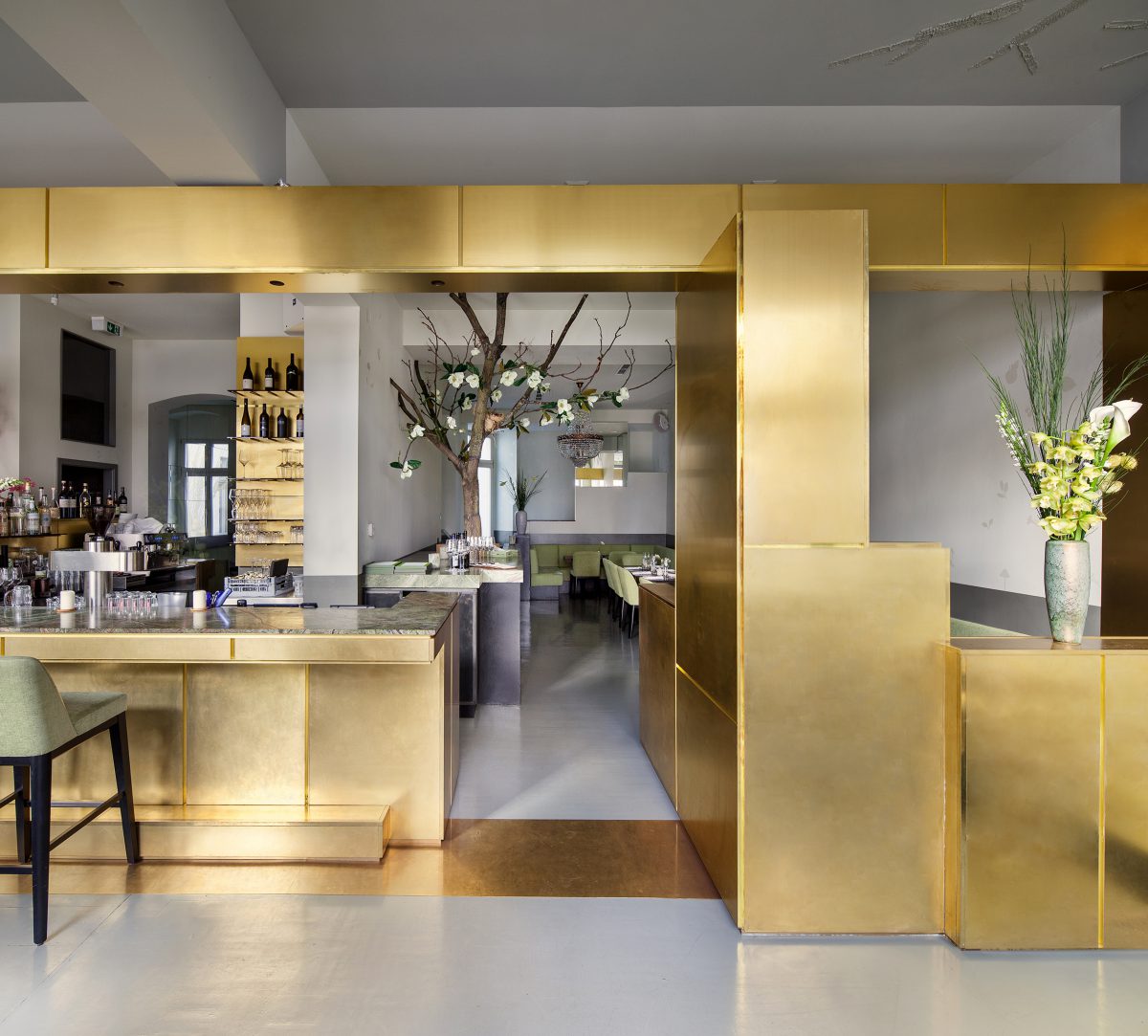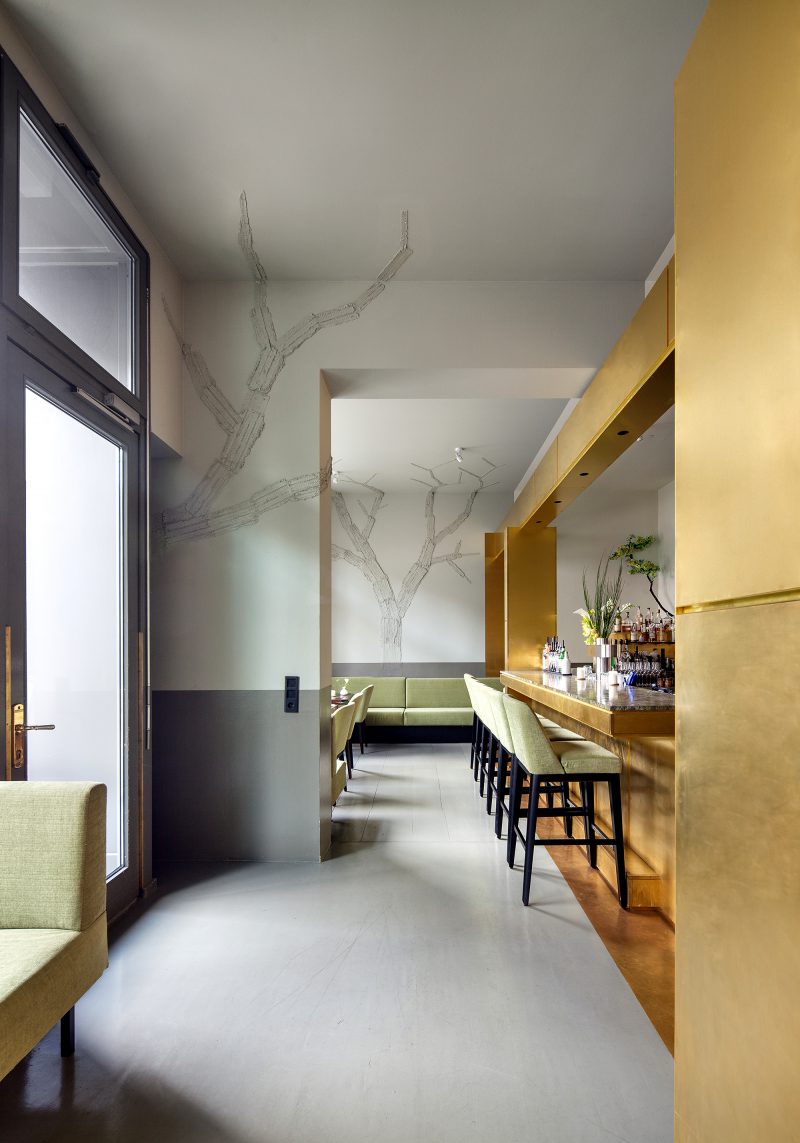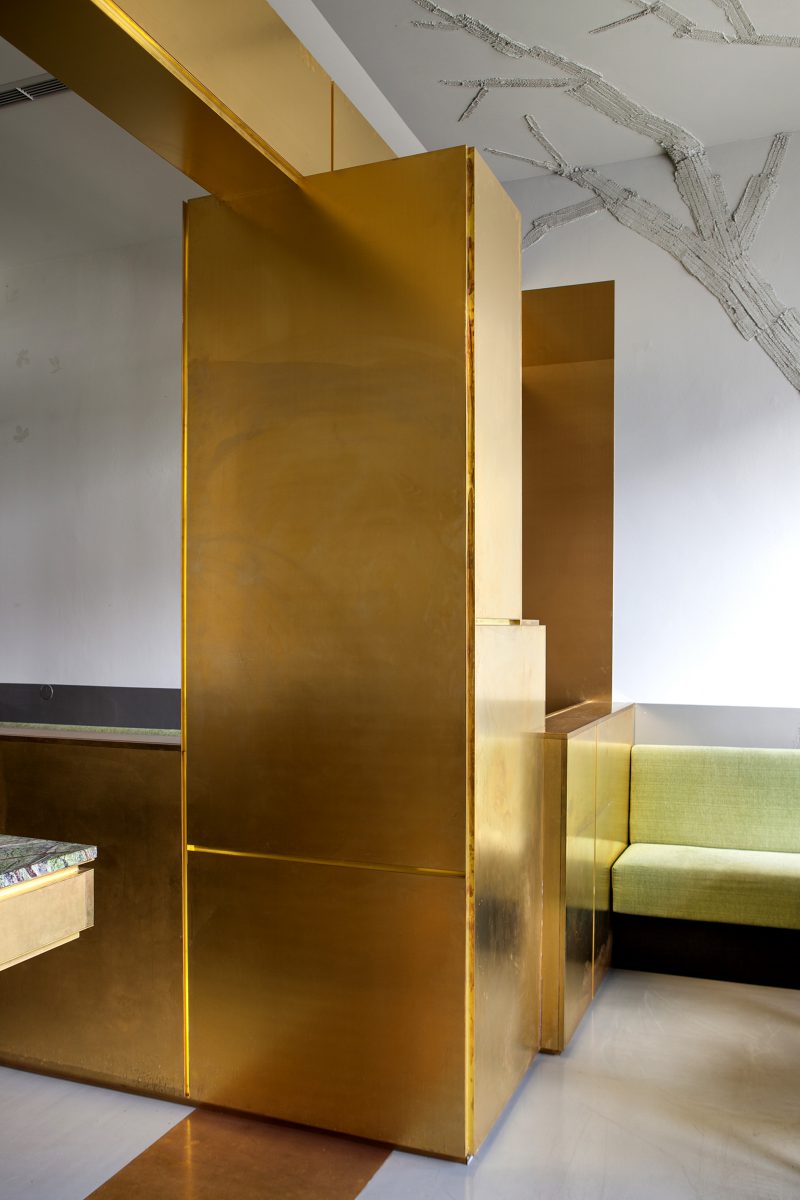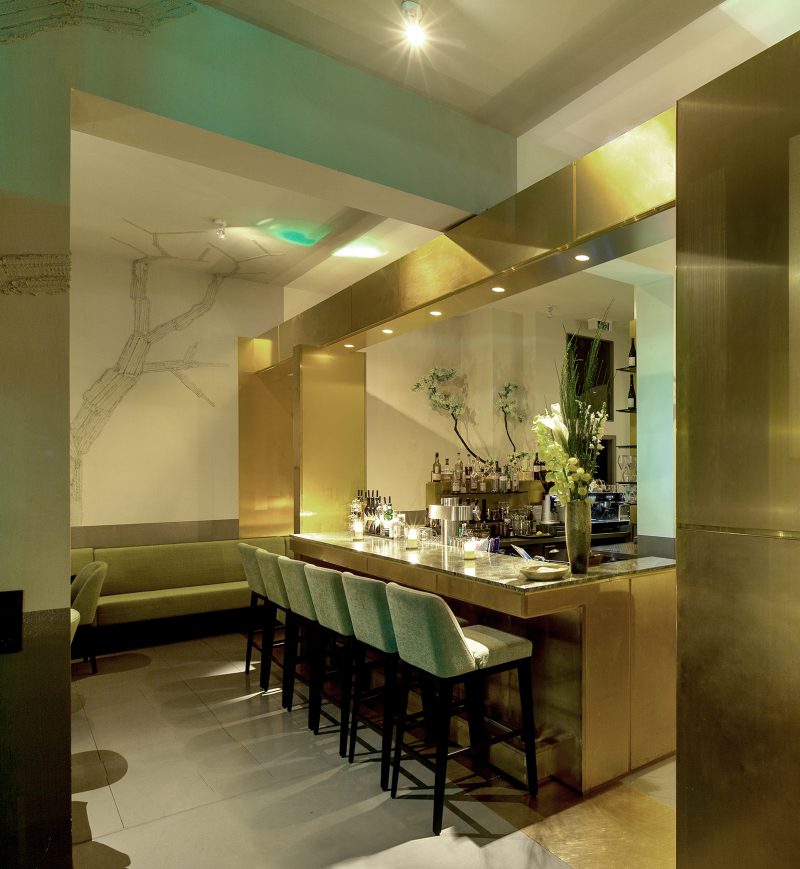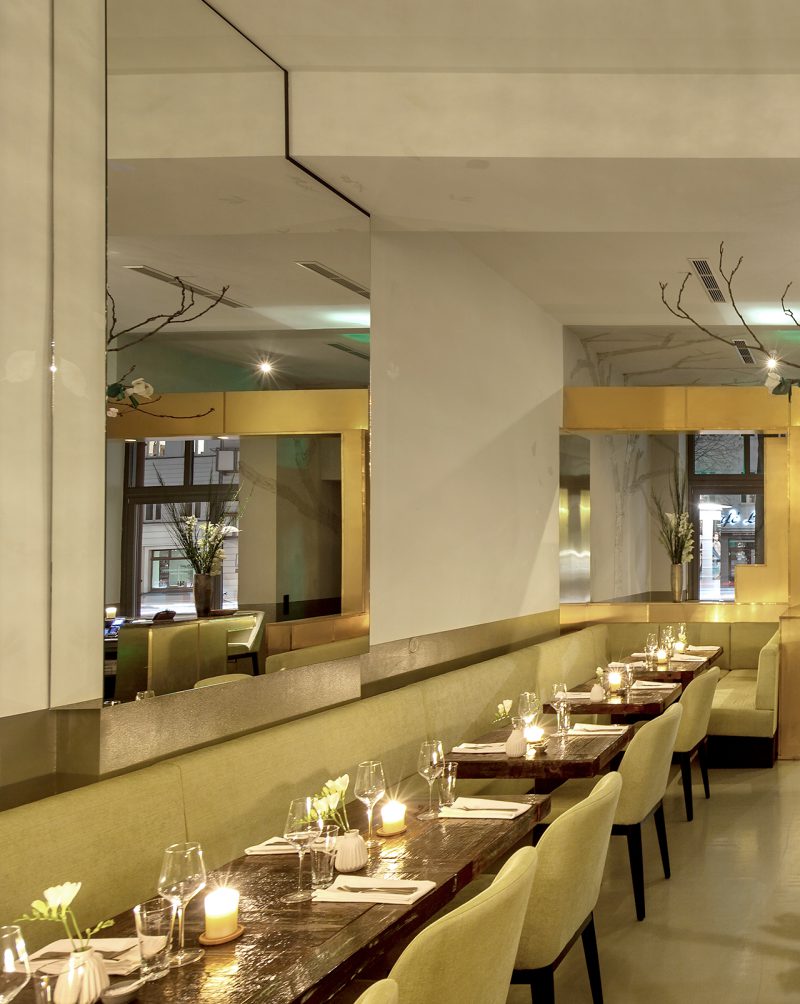 GÄRTNEREI, Restaurant, Berlin, Mitte, Germany, 2017
Located on Torstrasse, an East-West running street in Berlin, Mitte is the new restaurant Gärtnerei. It is the second venture from the restaurant owner of Fleischerei near Rosa-Luxemburg-Platz, with a focus on lighter fare.
In planning the new restaurant for the space on Torstrasse, we had to contend with a rectangular "ring" floor plan, with a massive loadbearing shear wall and staircase in the middle. With the structure and staircase asymmetrically located in the middle of the space an unfortunate spatial division occurs, of oddly proportioned rooms and narrow corridor like spaces.
Using a gardener's concept of a Threshold, we formed a brass sheet metal wall to divide the floor plan into two spaces. Before the Threshold is a more urban-centric bar atmosphere and through the Threshold is a lighter organized seating arrangement with a secret garden. The brass sheet metal wall with rain forest green marble form the bar and host stand, while also forming unique seating niches on both sides of the Threshold. Subtle features accentuate the different spaces with darker and lighter shades of green using paint and seating fabric, as well as a metal mesh textured three-dimensionally plastered trees in the front space and transparent glossy lacquer prints of "urban-plant-leaves" clustered on the walls in the back space and secret garden. We re-purposed old iron wood train track ties for the tables with a mossy hand painted green moss effect. Using parts from a recently felled Universität der Kunste tree, we reconstructed a tree in the Gärtnerei using stainless steel threaded rods and re-composed a tree above the staircase.
Architect: ALLEN KAUFMANN BERLIN
Photography: Yuzhu Zheng