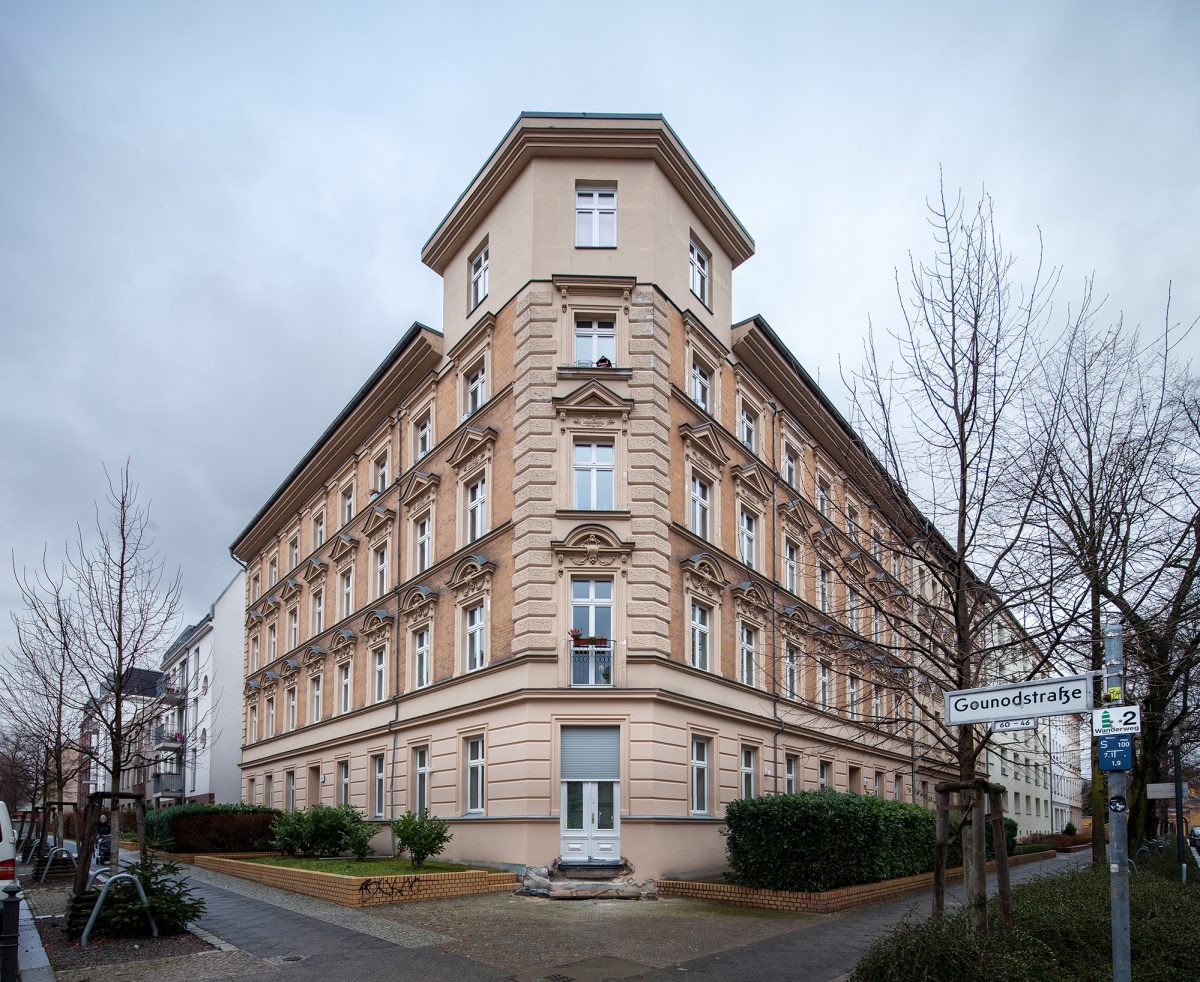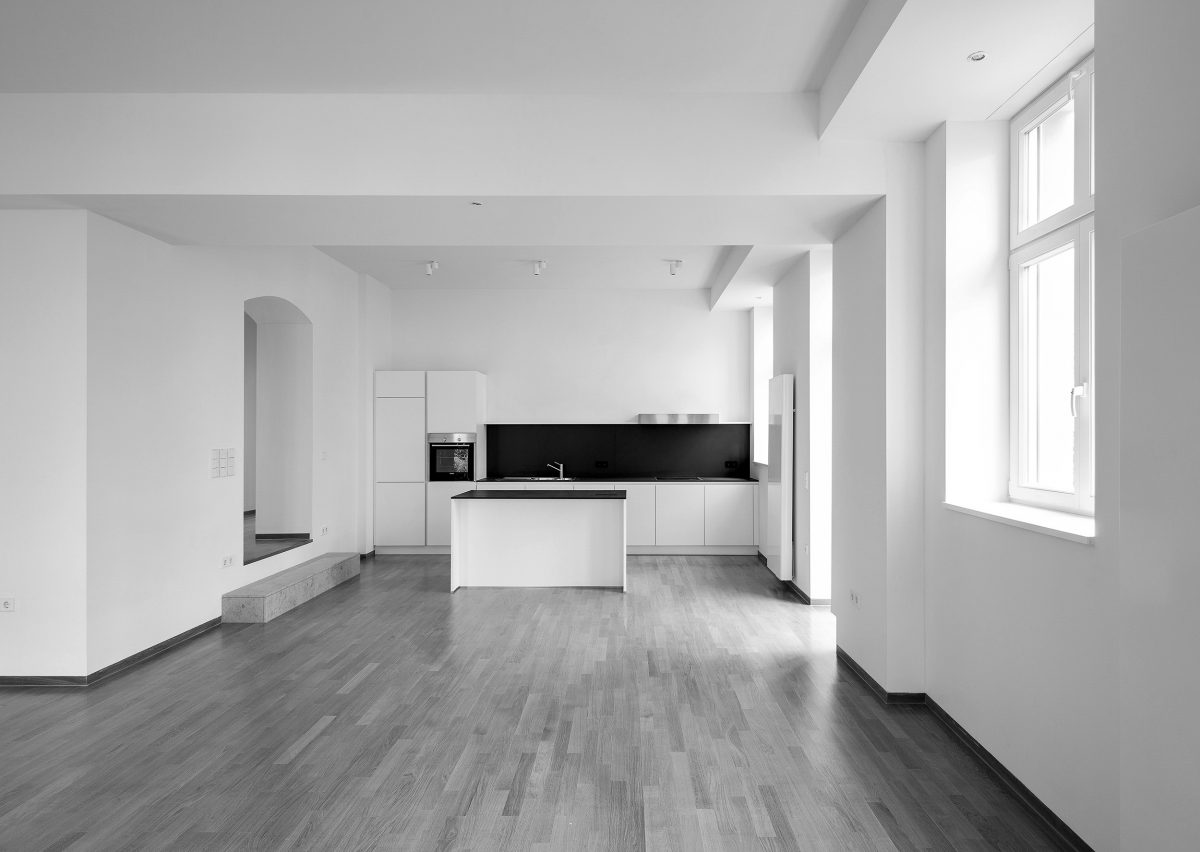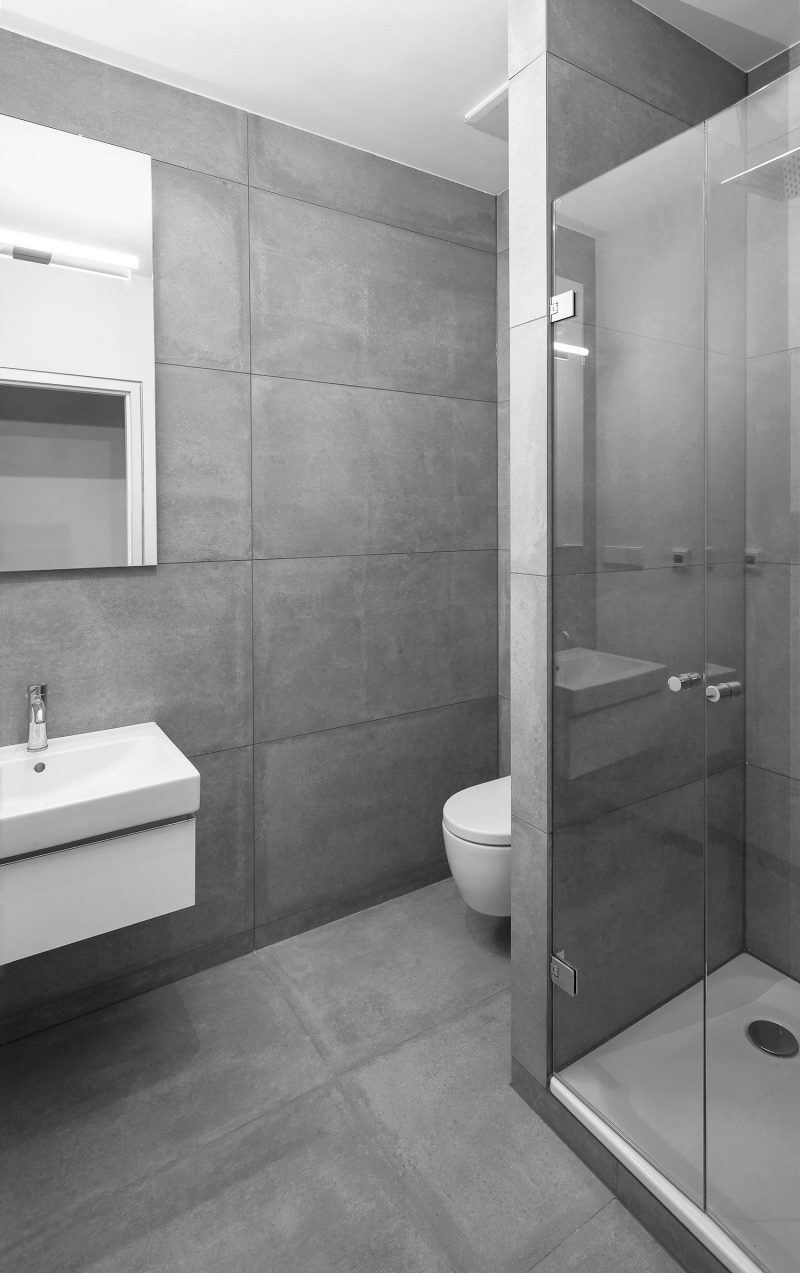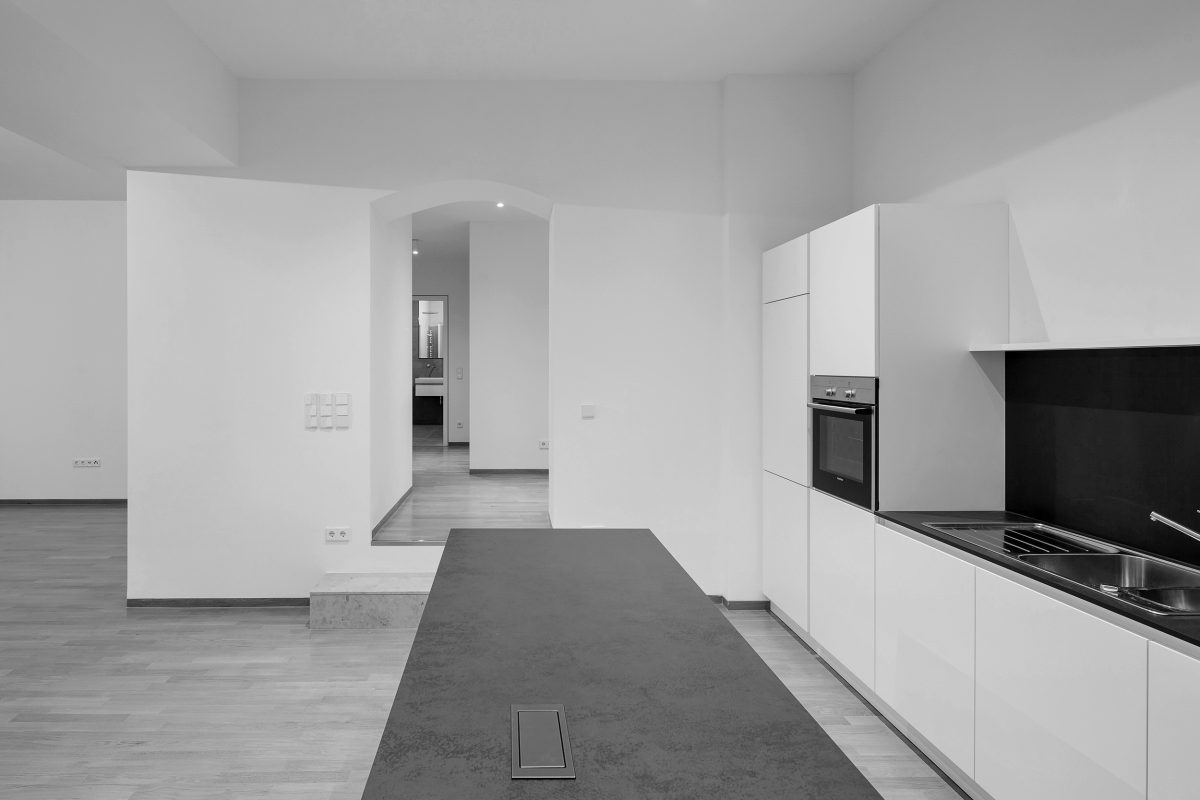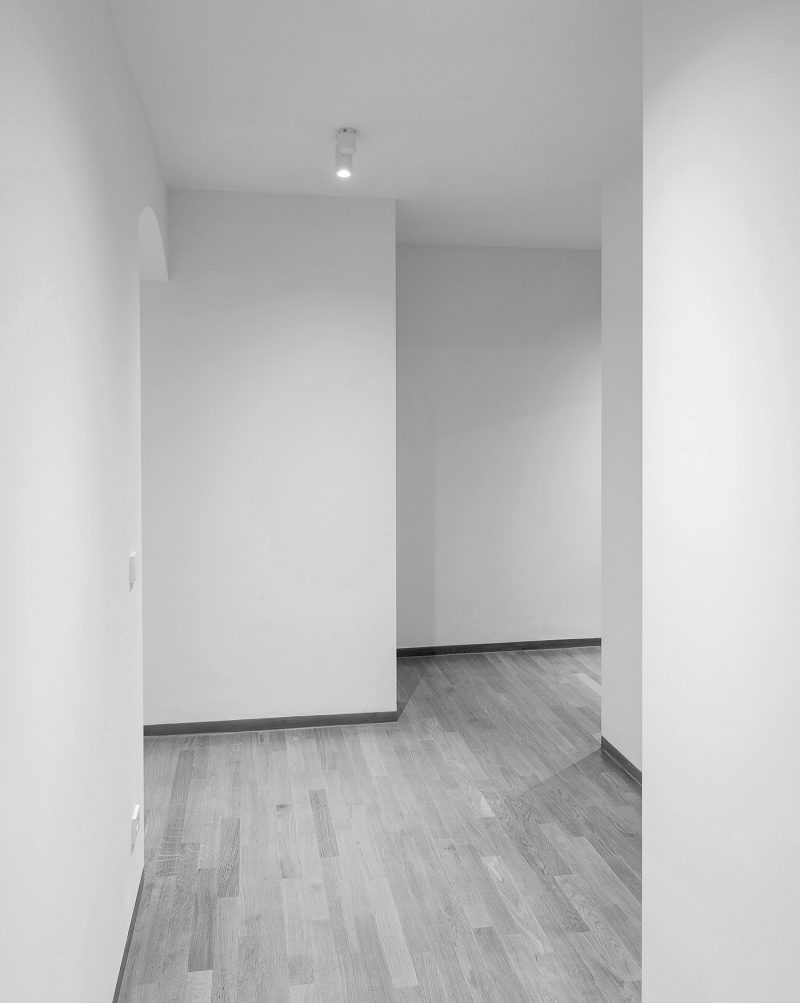 HERBERT-BRAUNSTRASSE AND GOUNODSTRASSE CORNER, APARTMENT, Weissensee, Germany, 2017
A multiple apartment renovation project in Weissensee at the corner of Herbert-Baurnstrasse and Gounodstrasse near the Jüdischer Friedhof (graveyard) Weissensee. While visiting the site it was nice to take a break from the contractor and client and walk through the Jewish Graveyard because of its wild unkempt forest-like feel. Inside and behind the walls and underneath the trees, the surrounding city disappeared and one is left with the natural world and past "presence".
Our client wanted rentable new apartment renovations and in an attempt to bring some of the graveyard "presence" into these newly designed spaces while respecting the budget and range of potential renter use, we worked with the parameters of the existing spaces and arranged a simple composition that would maximize space and give the space a budgeted "presence".
Essentially, the apartment renovations are just gypsum-board, oak flooring and tiles with a standard kitchen, so the architectural expression manifested from two-dimensional layouts and three-dimensional sculpting. Some spaces had structural beams and pipes, or level changes and we used these to give dynamism to the spaces in how we concealed and revealed hidden-past-building features through gypsum-board cladding and wall and room placement.
Architect: ALLEN KAUFMANN BERLIN
Photography: Justin Allen and Yuzhu Zheng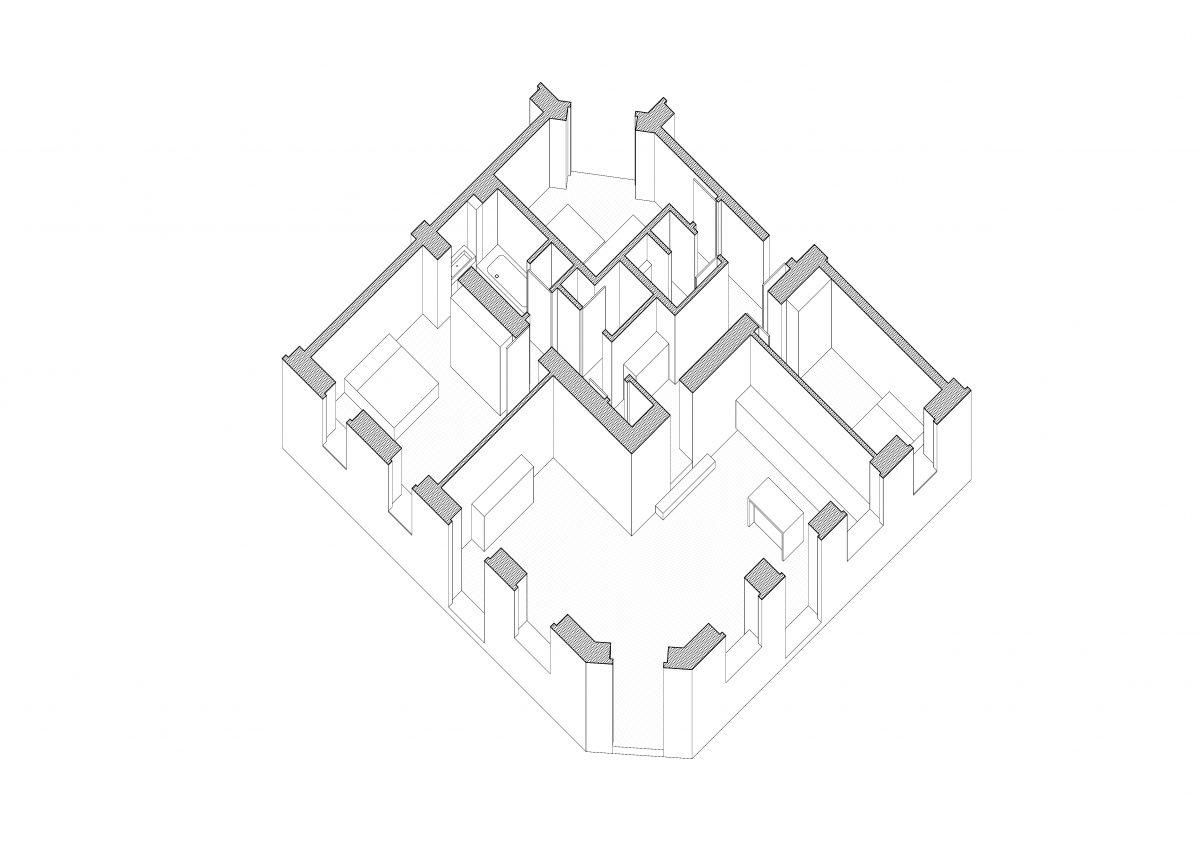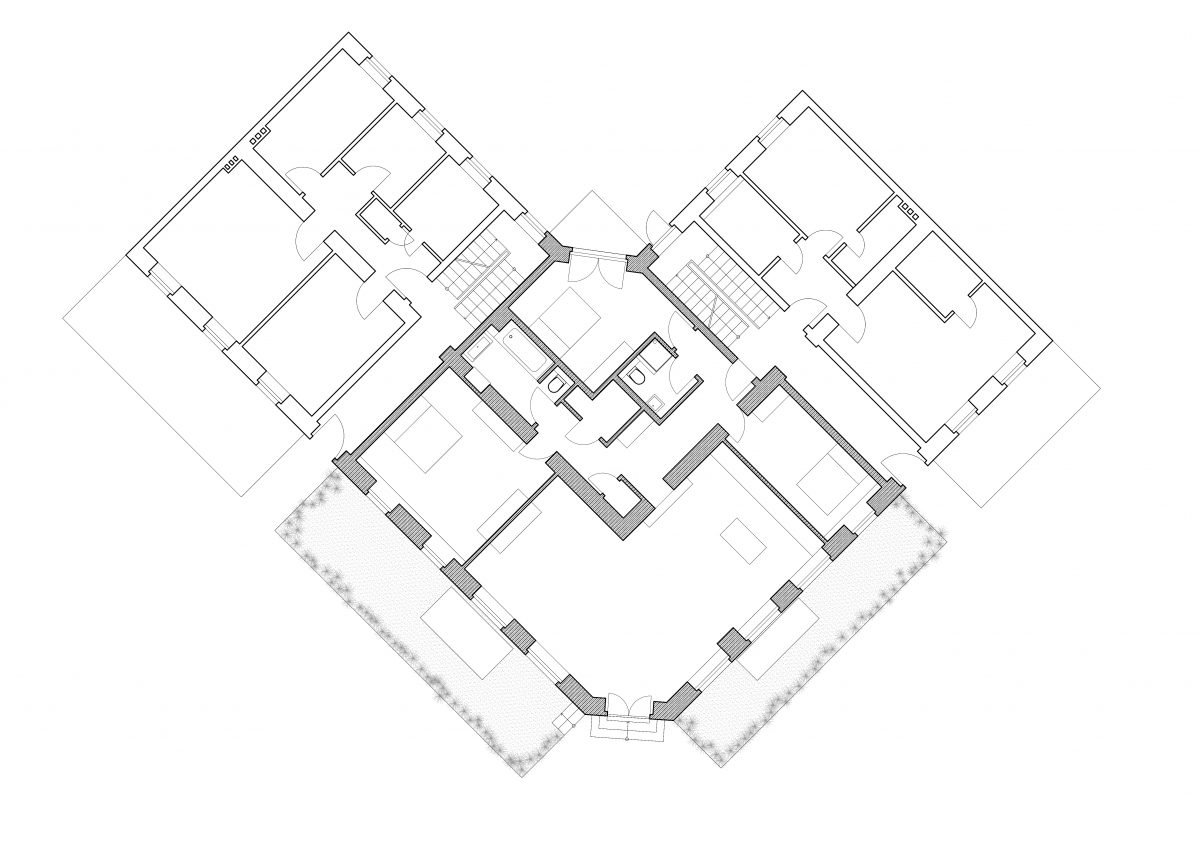 Images and drawings of the space before our renovation.