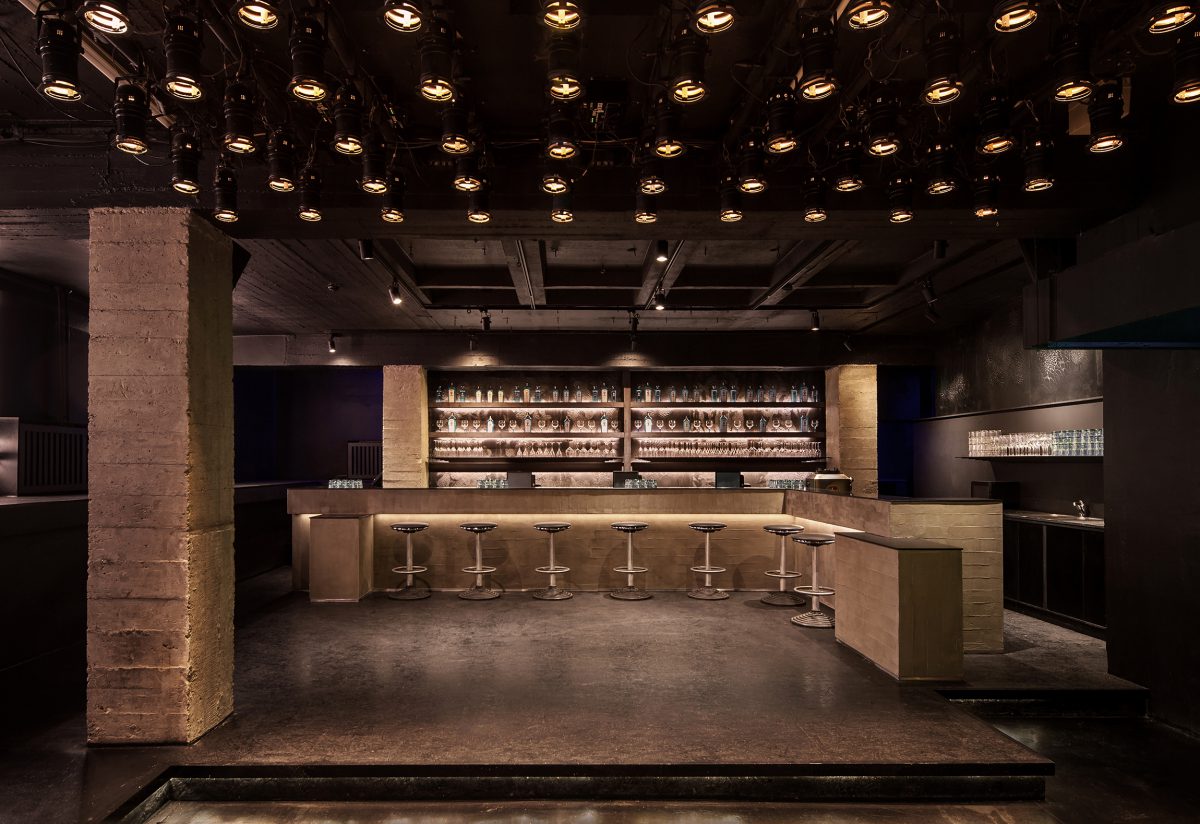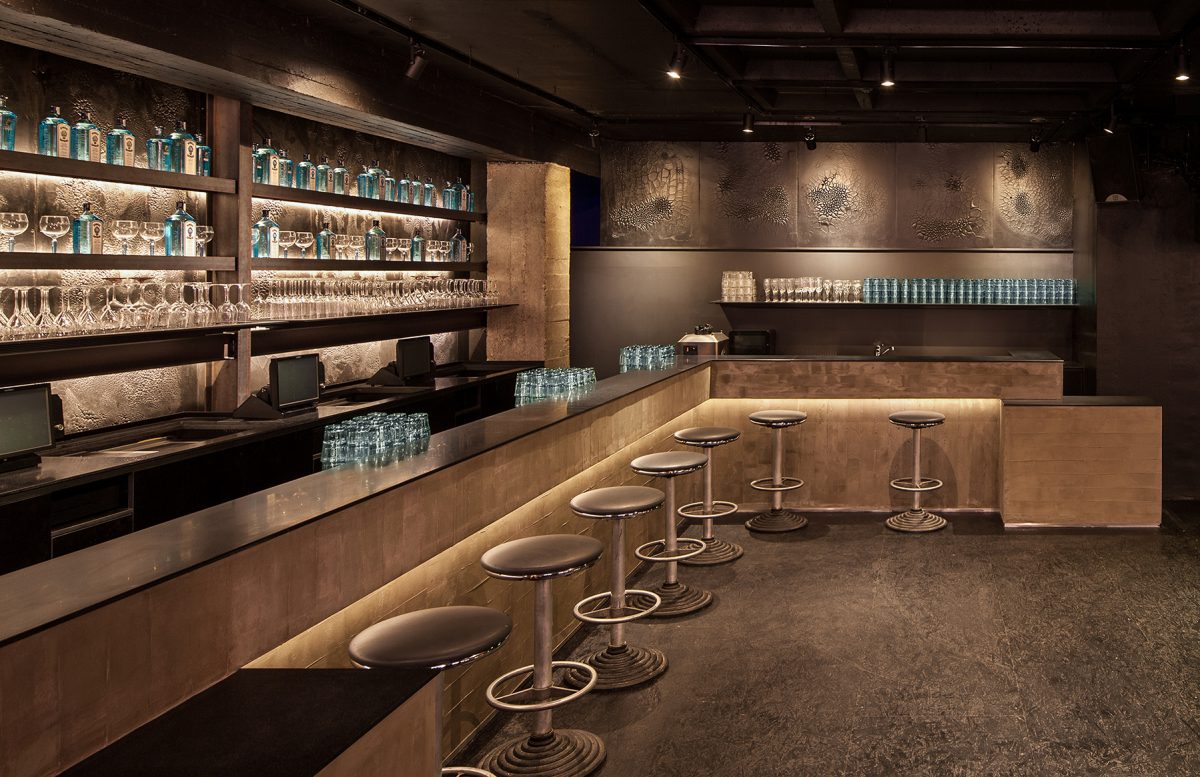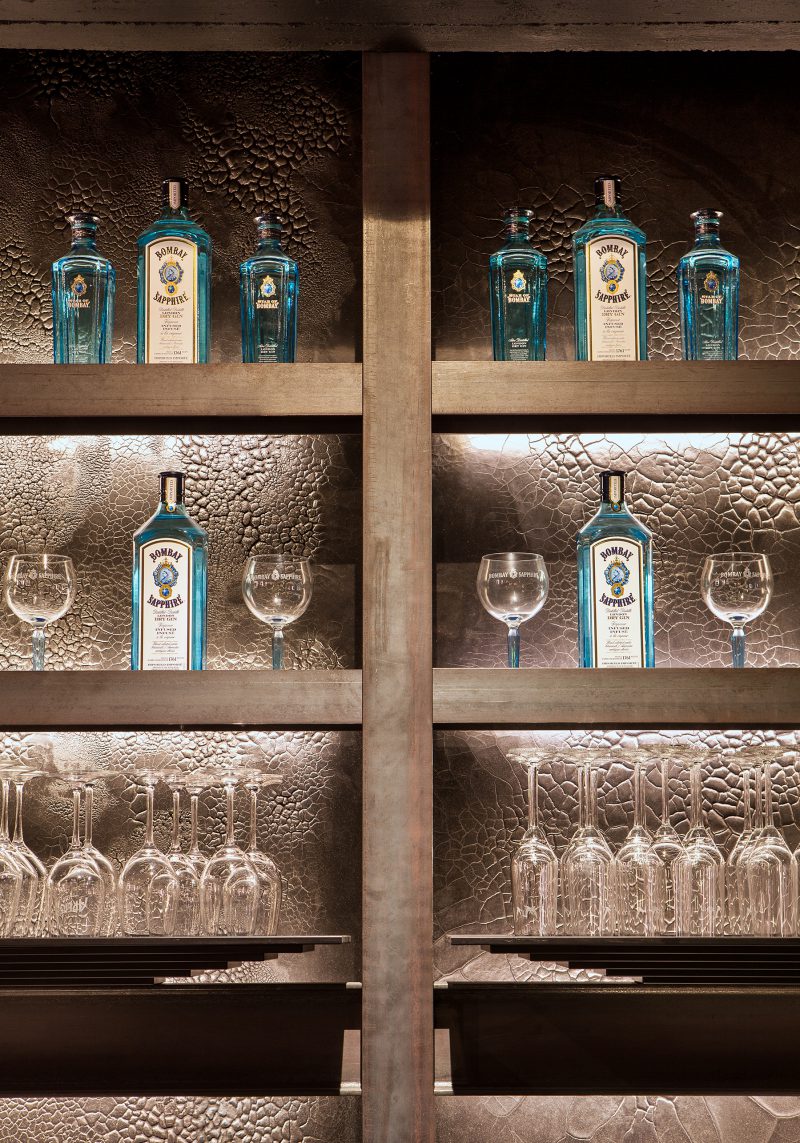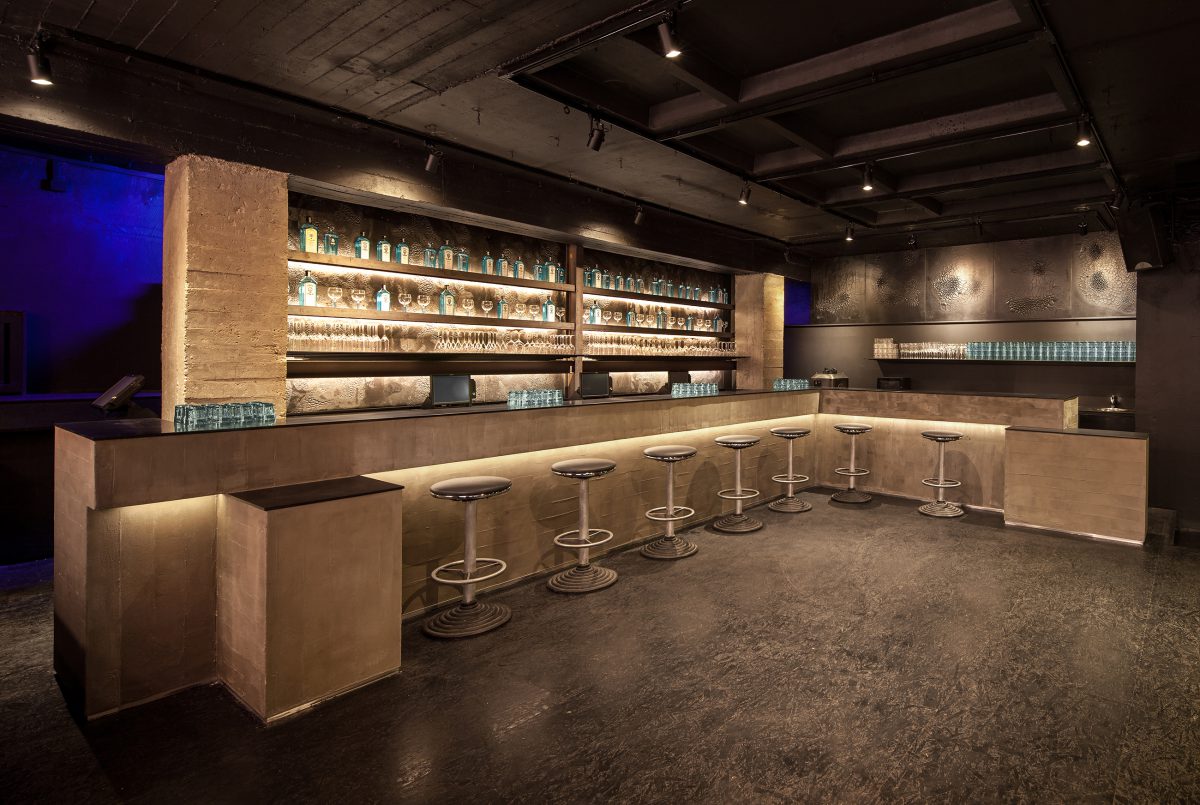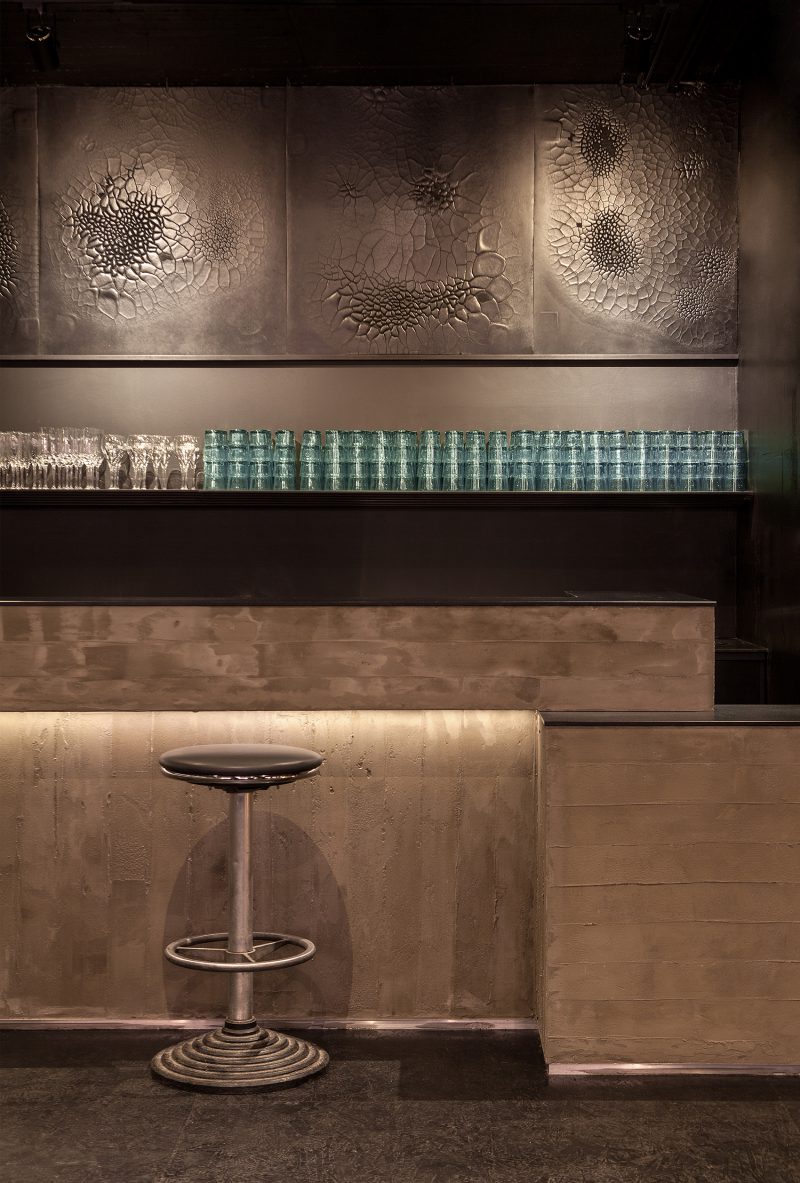 HOUSE OF WEEKEND (2018 UPDATE), Night Club, Berlin, Alexanderplatz, Germany, 2018
HOUSE OF WEEKEND, a Berlin Night Club institution, on the 11th floor of a DDR office building on Alexanderplatz in Berlin, Mitte requested our services for a partial UPDATE to its bar area.
The Bar and VIP Lounge of the House of Weekend club is located on the right upon entering the club/dance space since 2012 and they wanted this section to have an update. The previous bar was an island of black painted plywood and an oak top, surrounded by upholstered VIP benches. They wanted to create a better functioning bar and offer more space to club guests, while relocating the VIP lounge to a different location.
Using the current attitude in Berlin and of Berliners, to experiment and "do your own Berlin thing", we took this opportunity to be experimental and to give the House of Weekend Club a new bar and club section specific to its own particular location, history, context and identity on the 11th floor of a building in Alexanderplatz. We raised the bar onto a platform and pushed it back into the space forming an L, with strategic "bumps" to essentially funnel guests to an the inner corner of the L, leaving the ends free for staff use. The bar imitates and expresses the exposed concrete structure of the space, with horizontal and vertical running concrete formwork lines with glittering black top. A BAR-BACK is designed from a frame of horizontal and vertical orientated steel I-beams. Behind the frame is an experimental ALLEN KAUFMANN fabrication process, which yields a unique burned/cracked texture. The unique surfaces and materials are strategically highlighted by a simple track lighting system.
Architect: ALLEN KAUFMANN BERLIN
Photography: Yuzhu Zheng