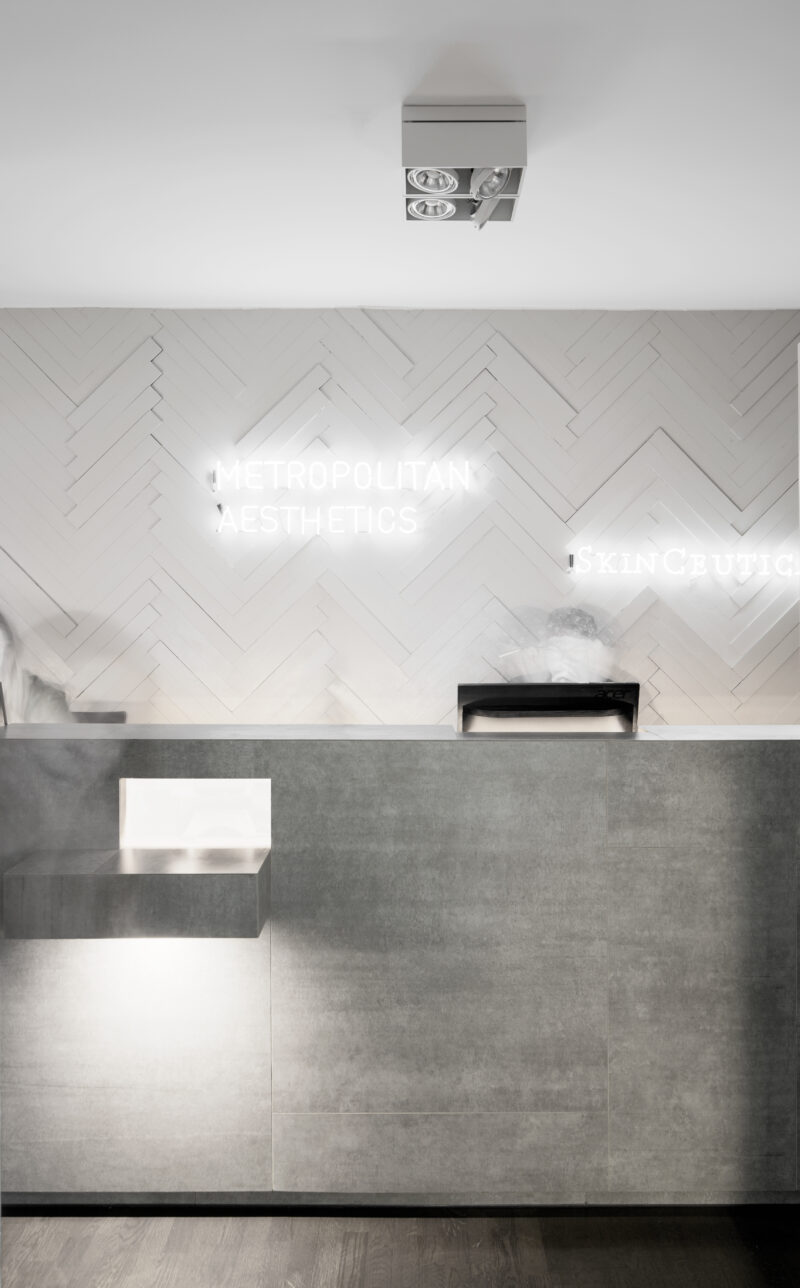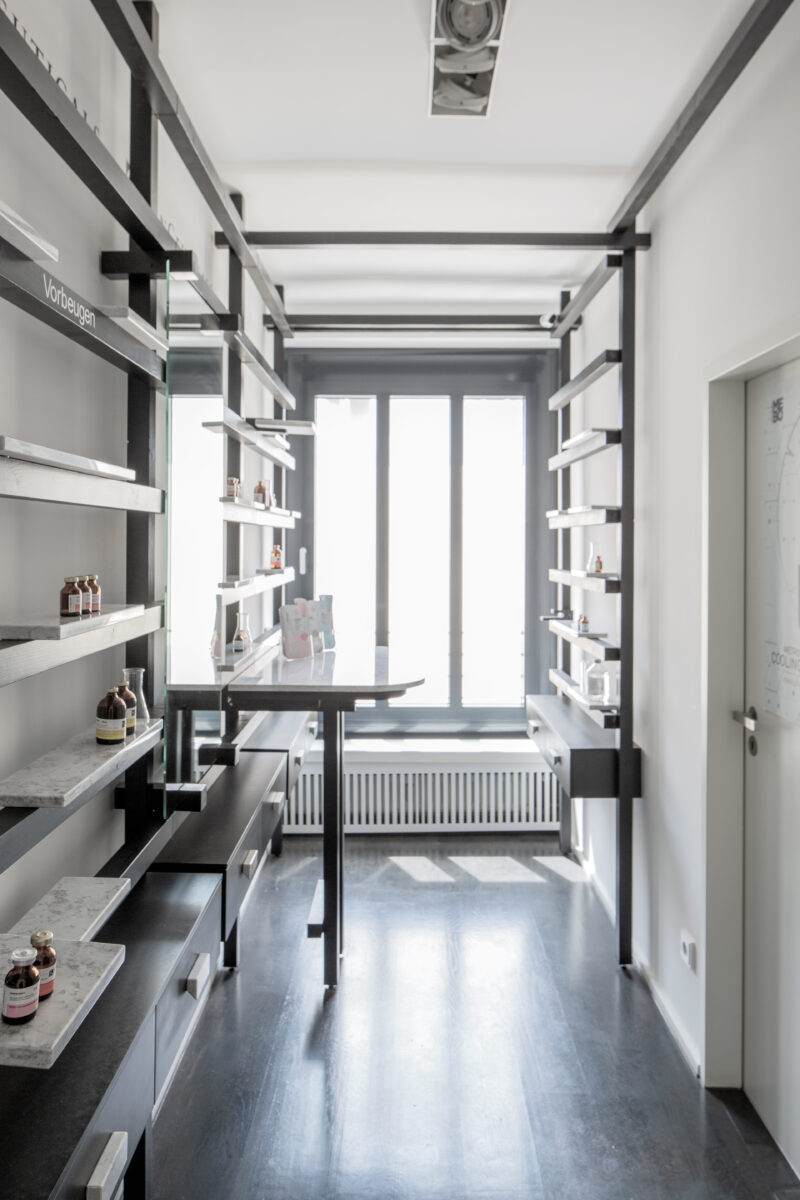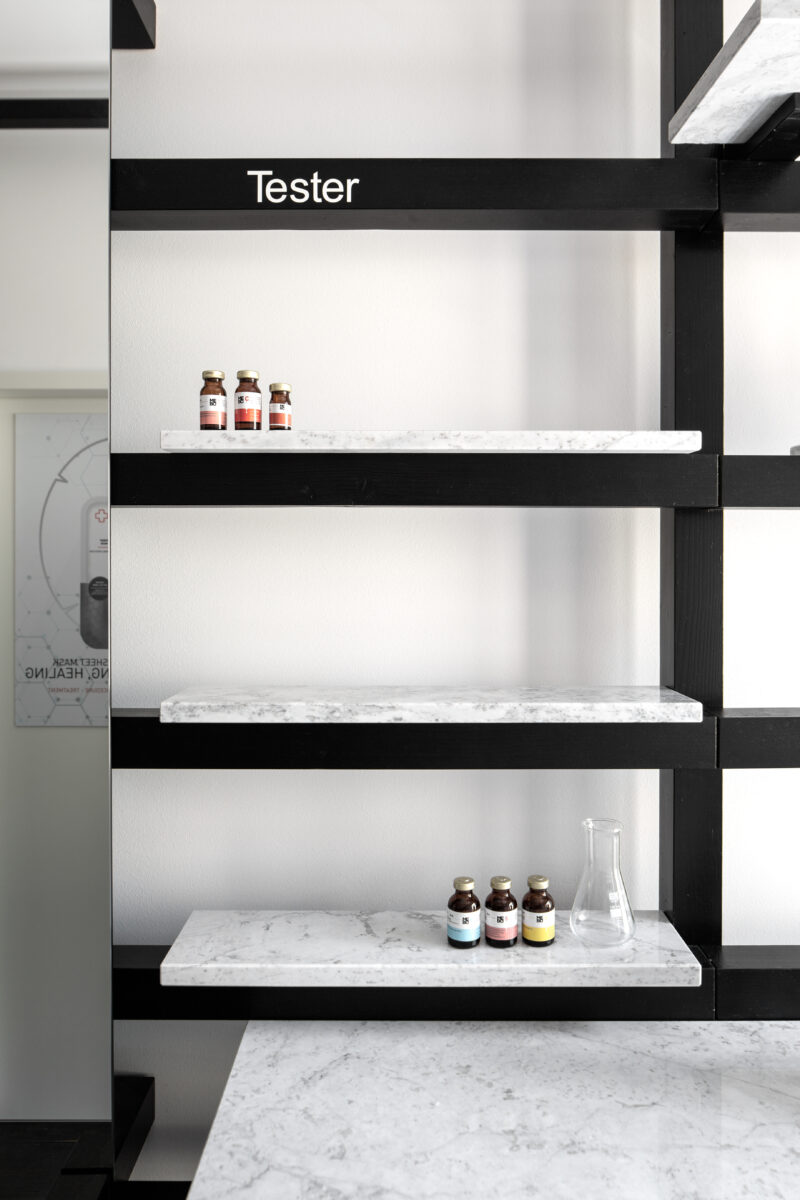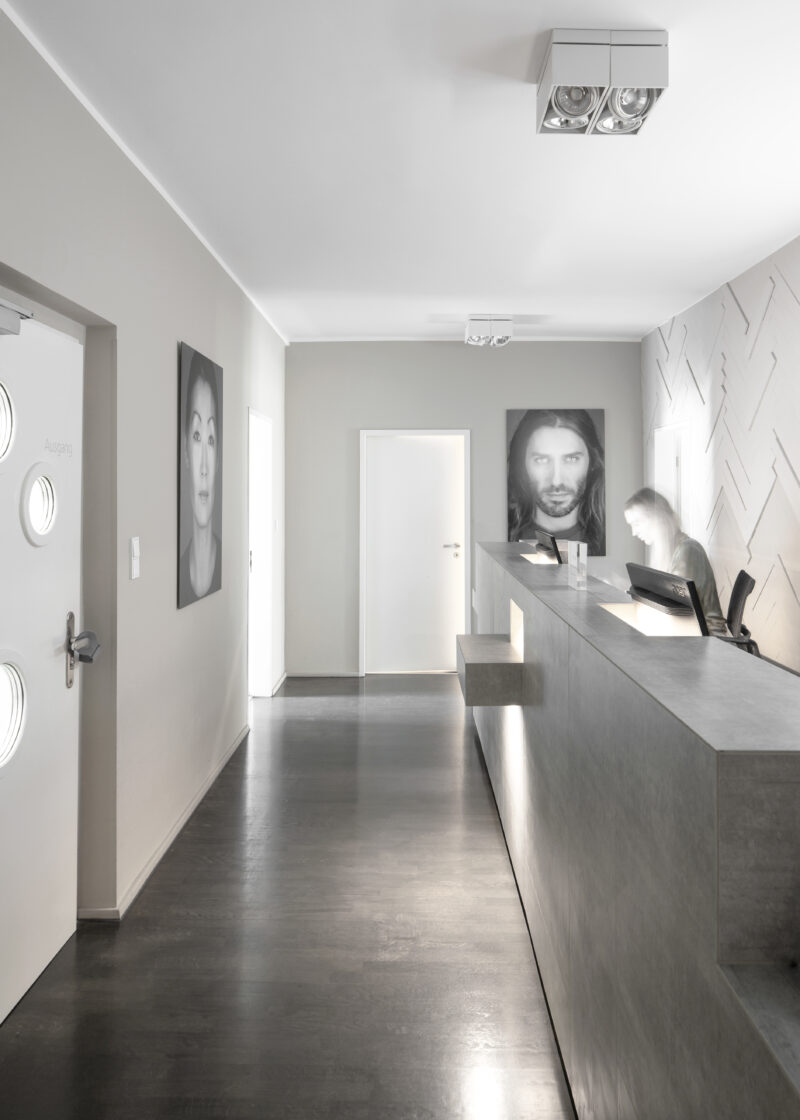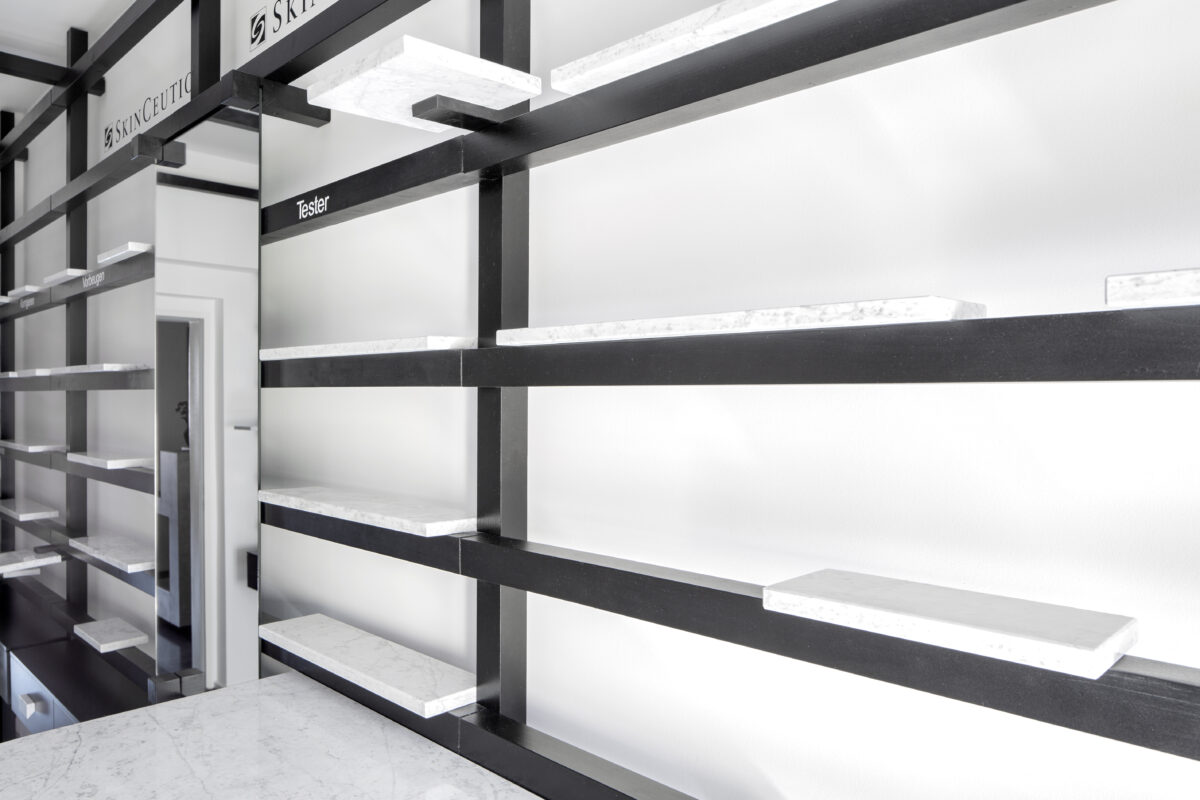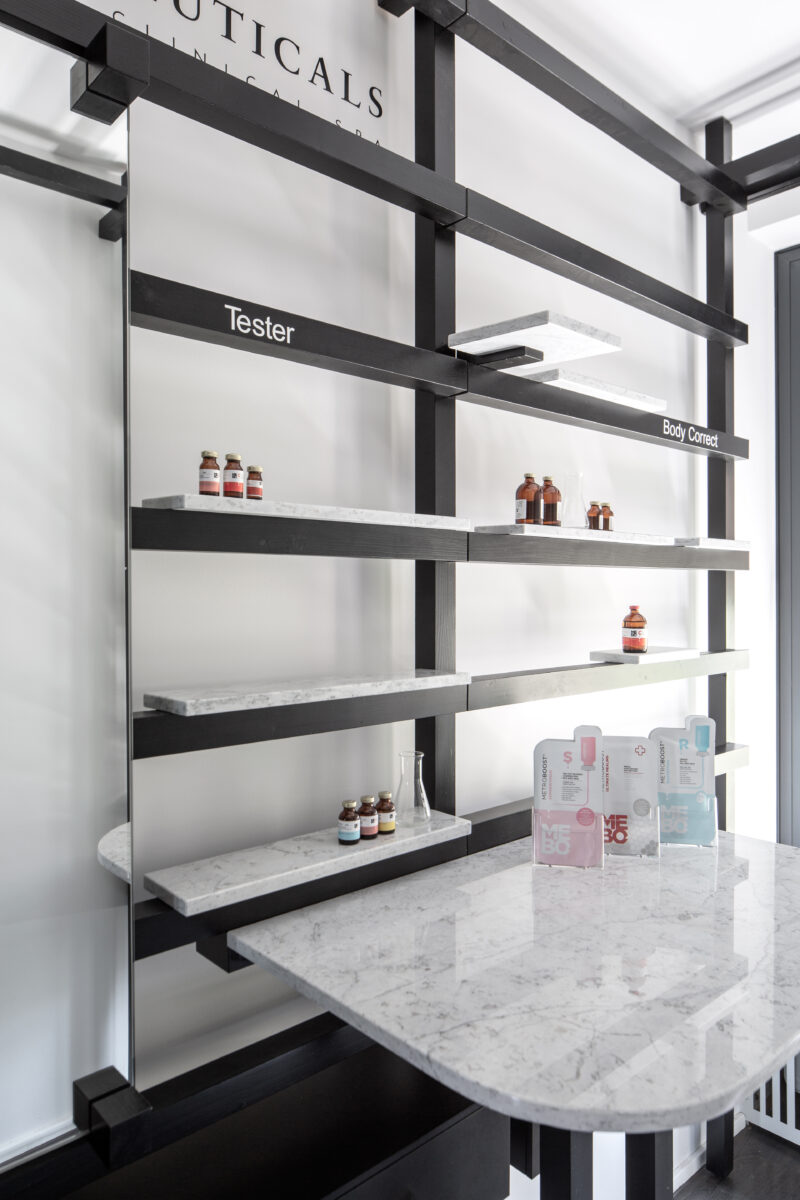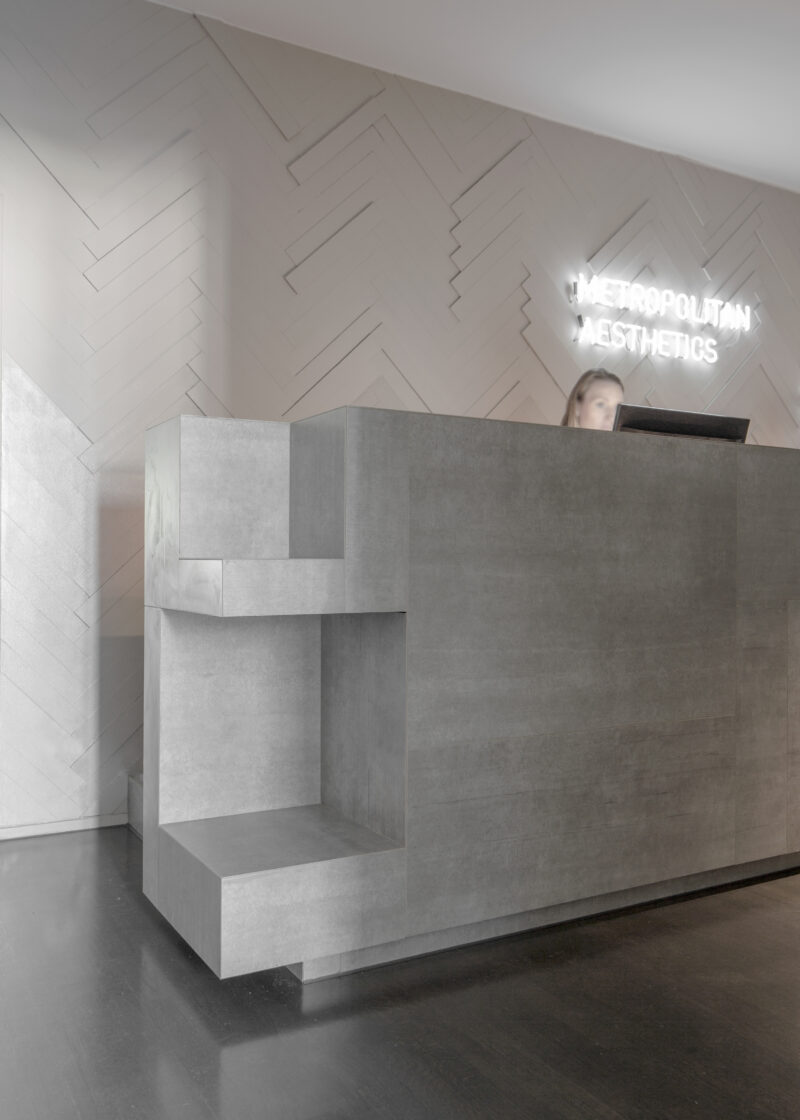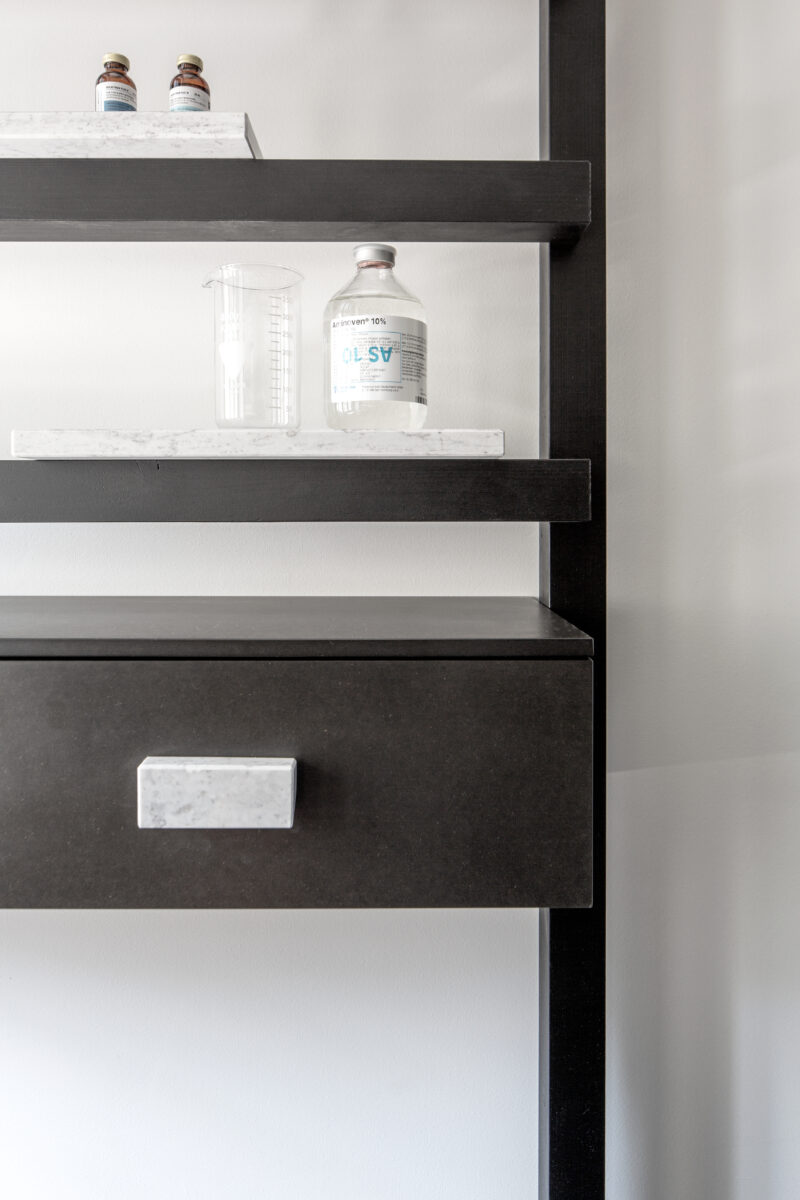 METROPOLITAN AESTHETICS + SKINCEUTICALS, Office, KÖLN, Germany, 2017
Located on Mittelstrasse in the center of Köln is a third floor space for aesthetic changes and improvements. We designed a counter and a display shelf in two separate rooms. The counter is situated in a long and narrow middle space without any windows. We raised the floor in the counter area so the main block floats above the wooden floor while creating a preferred ergonomic situation for addressing client needs. Each end is sculpted for display nooks and crannies and there is a middle window and protrusion for setting a purse down to do paperwork.
The display shelf is designed to be used and reused and only lightly connects with the room surfaces for easy installation and disconnection. Made from solid wood, white marble and mirror, the display offers unique options for displaying Skinceutical Products on the black stained wood or adjustable marble shelves. A larger marble shelf/table is used for one on one treatments.
Architect: ALLEN KAUFMANN BERLIN
Photography: Justin Allen