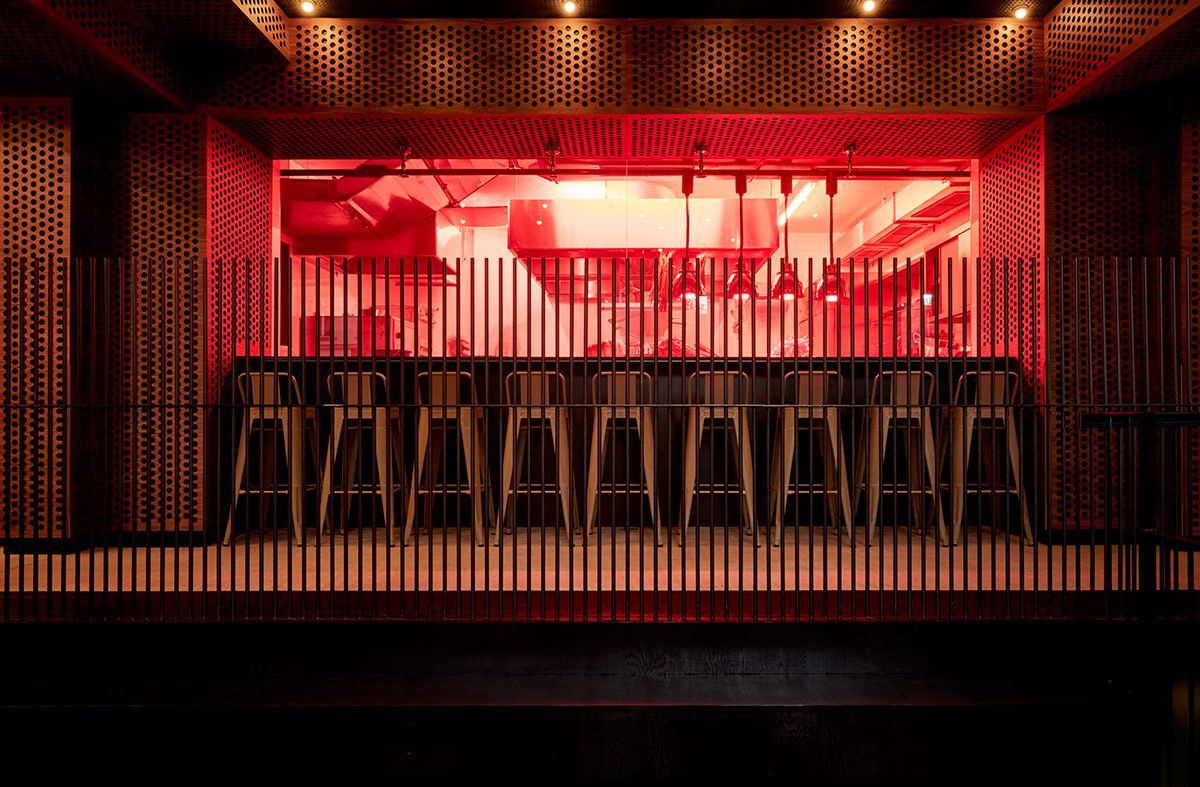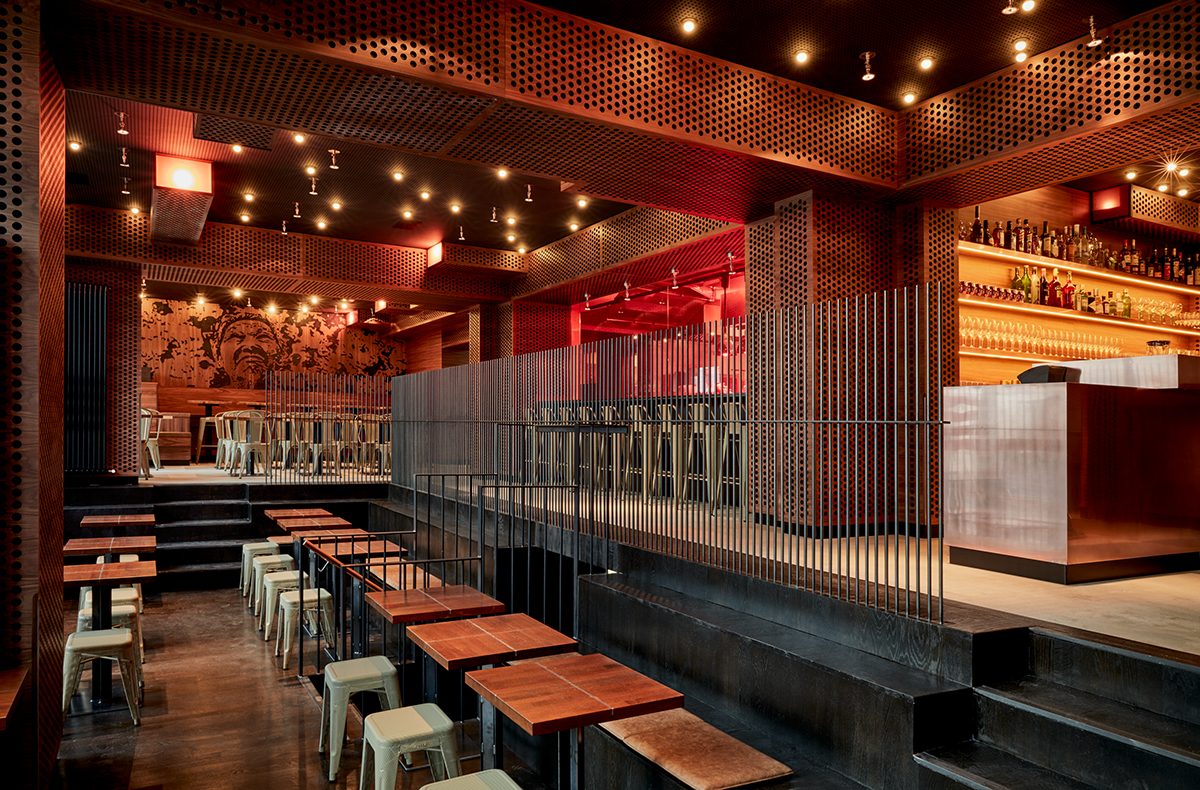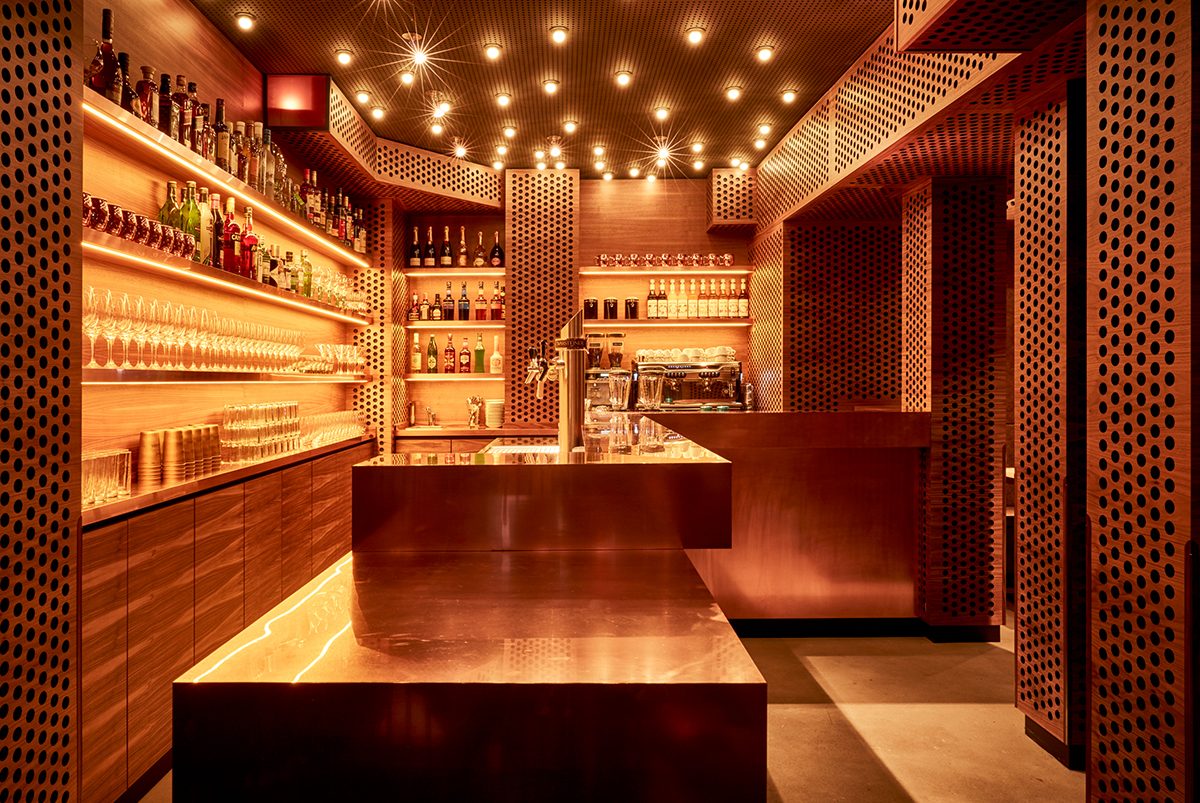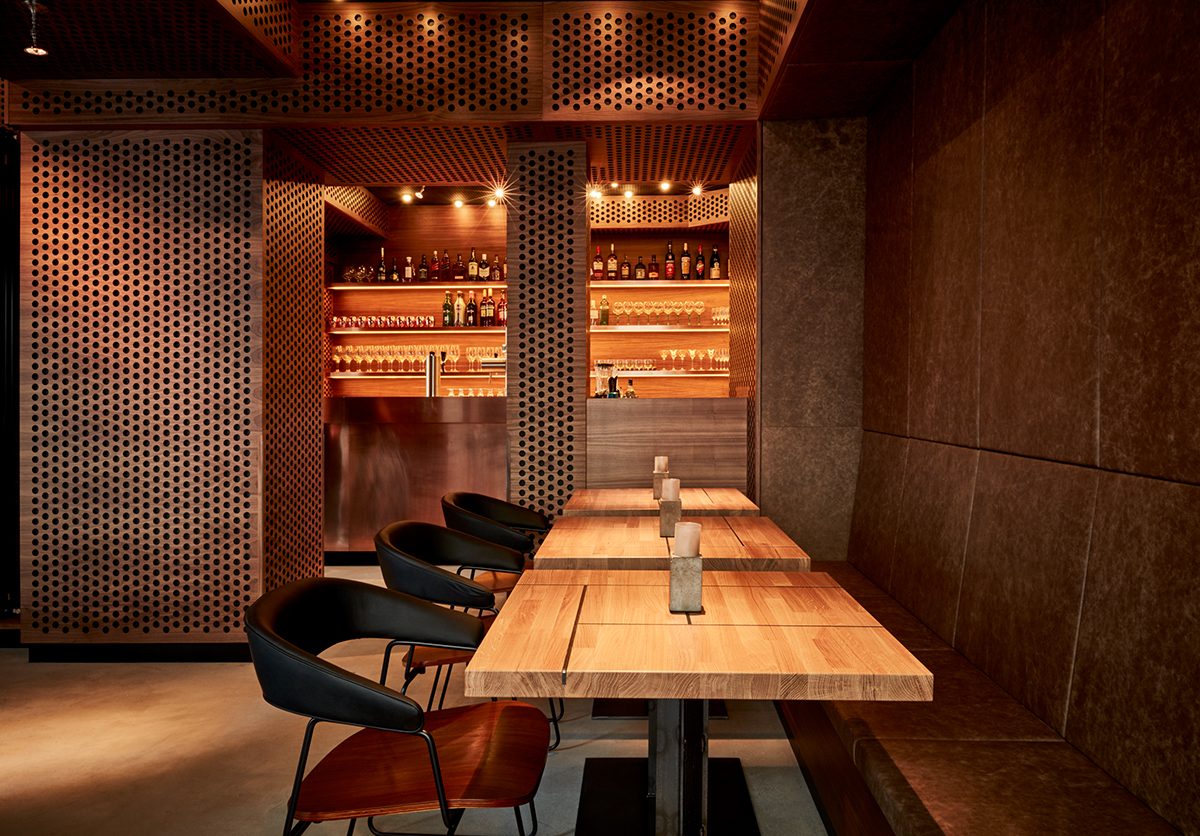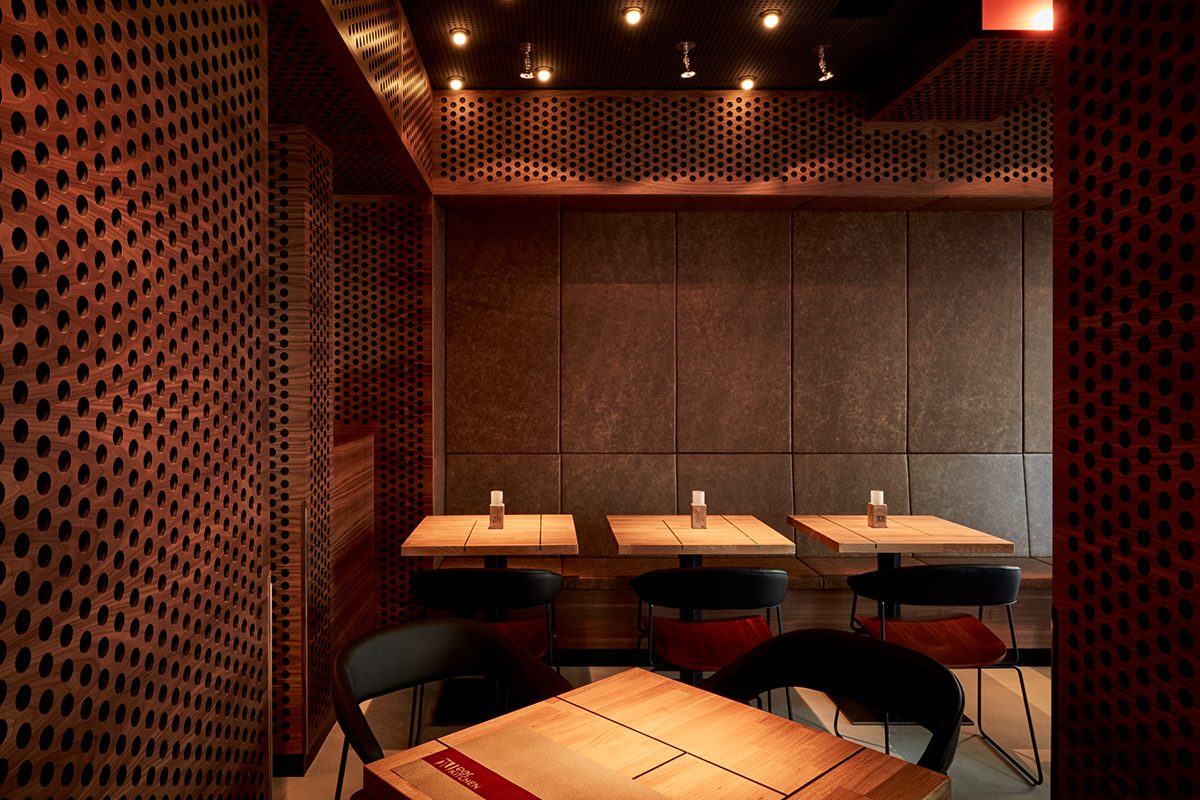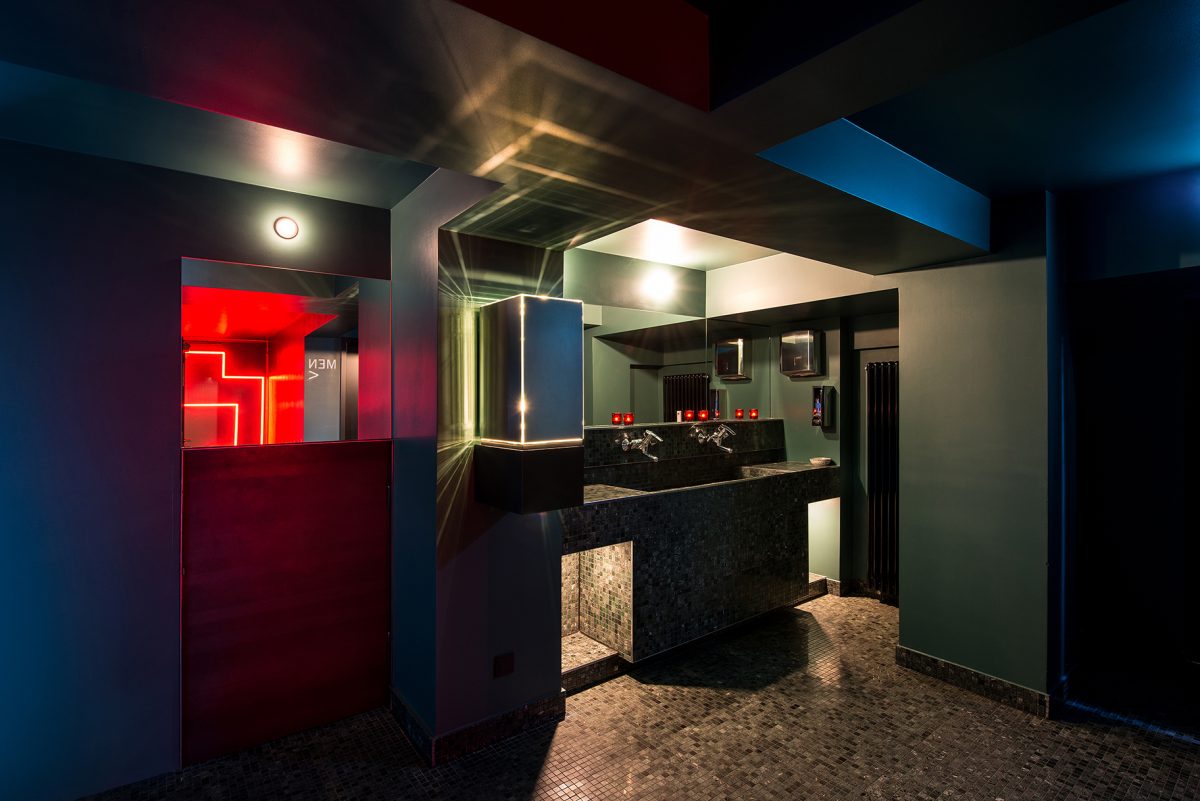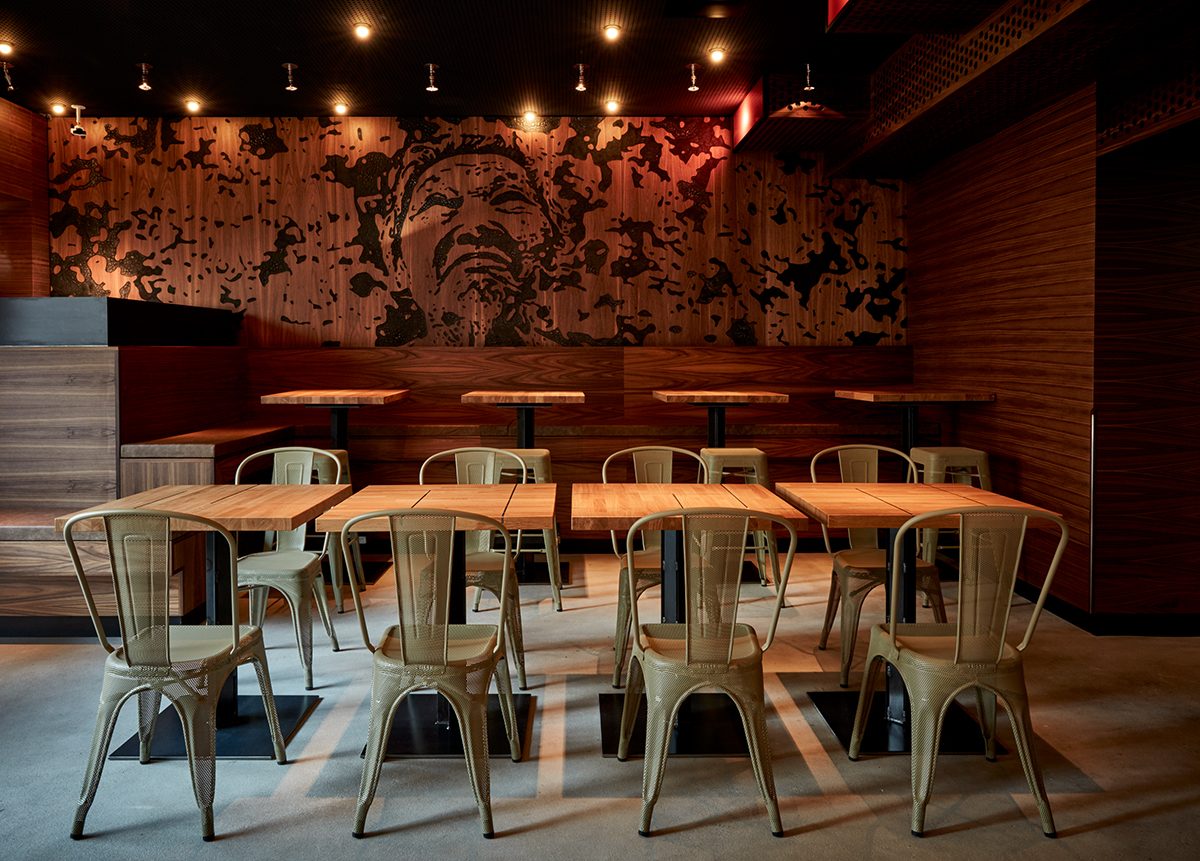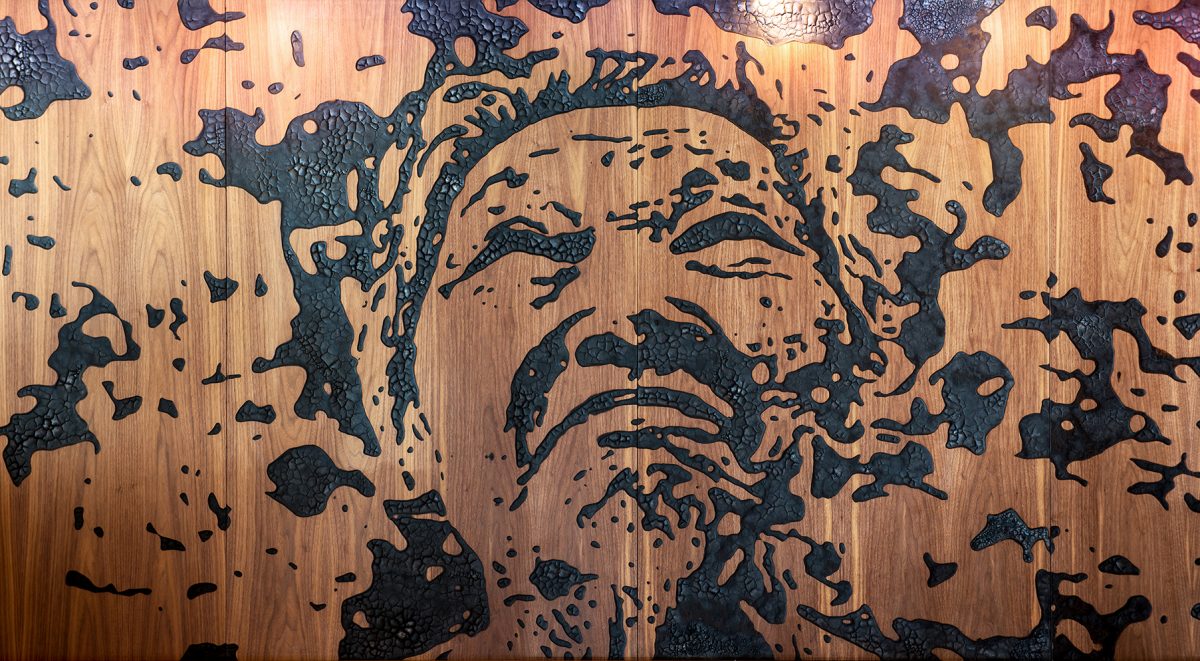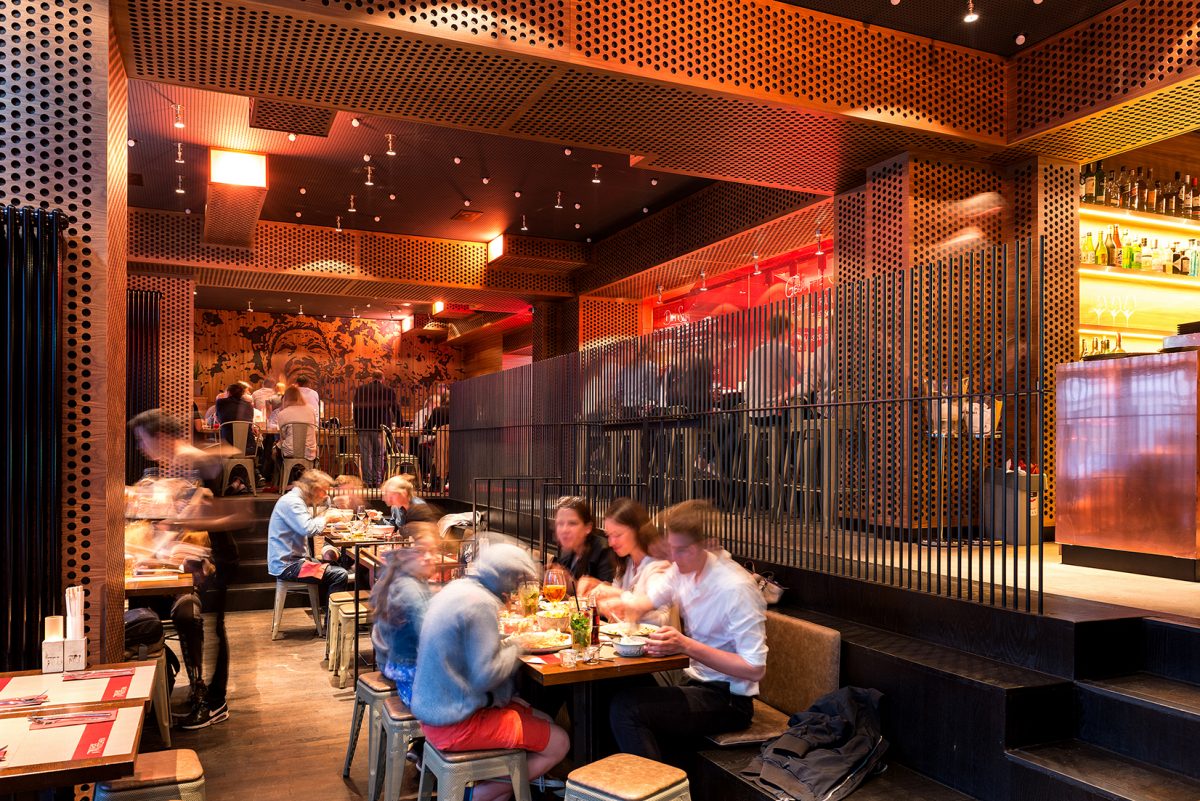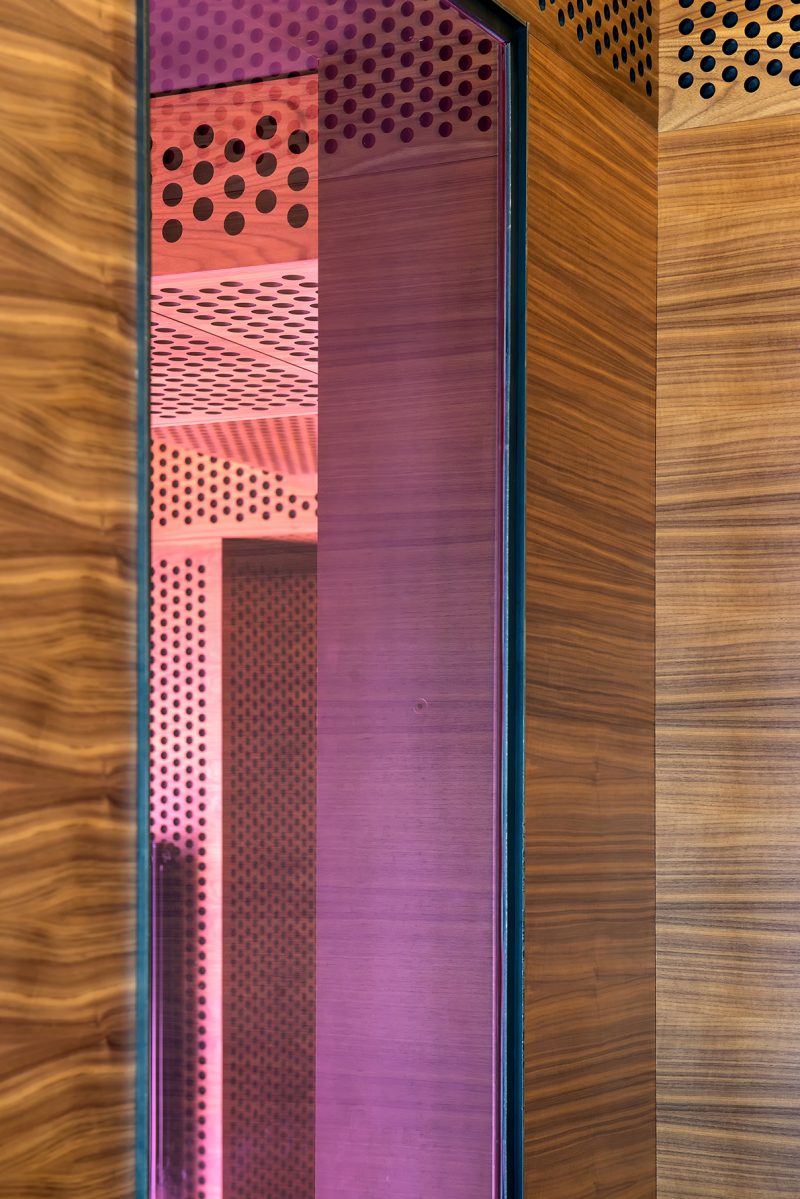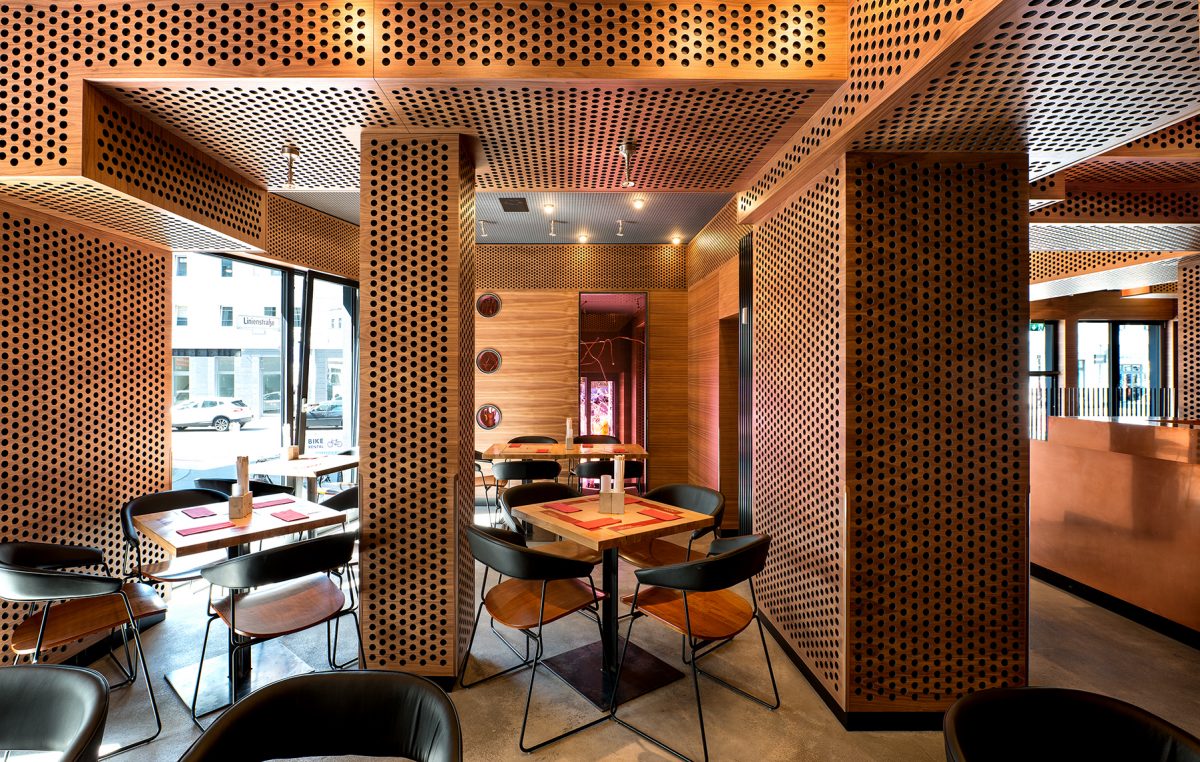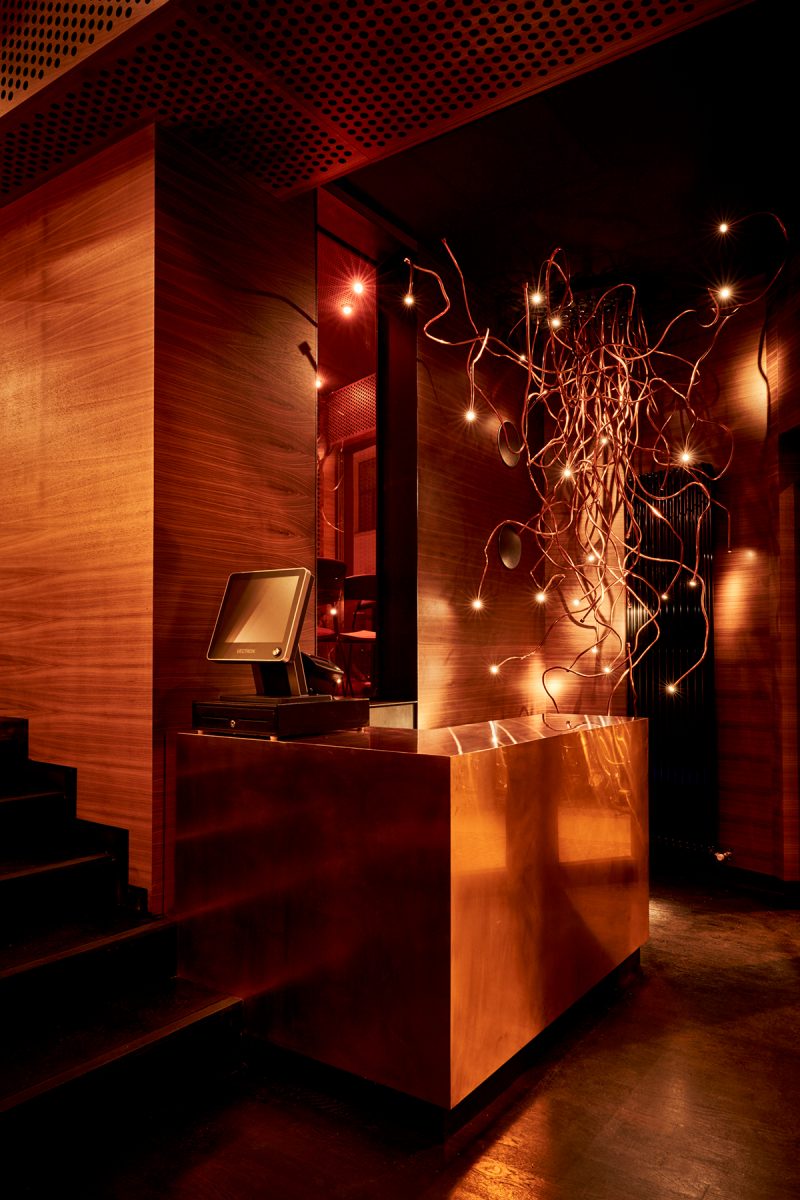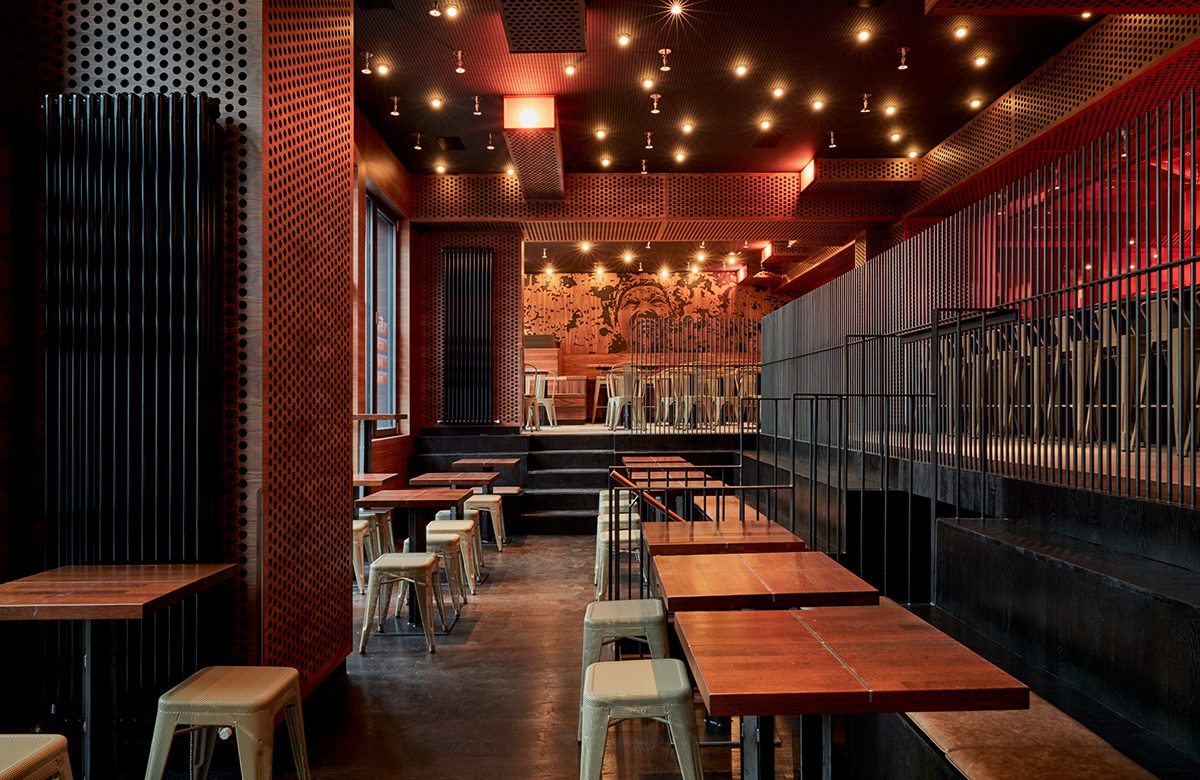 NU EAT KITCHEN, Restaurant, Berlin, Mitte, Germany, 2016
This new restaurant was for a client from West Berlin wanting to open up a second restaurant in East Berlin. We had a ground floor corner site in a Plattenbau building from the time of the DDR made from prefabricated structural concrete slabs. The space is entered at the corner and has tow levels and is essentially divided by vertical slabs and individual spaces.
An early sketch began to define the space and our design strategy. We wanted to use the existing structure, plumbing, air and electric and form a clear architectural sculpture, which we called the XYZ structure, as it moved along three axes. We also defined the two sectional changes as soft and hard. In the formed niches from the XYZ structure we planned unique installations and we began to view the space as a spatial field of addition and subtraction.
The space is added to by means of a black walnut and mdf perforated cladding, but this cladding is also subtracted from by a cnc-process of perforation. This cladding forms the XYZ structure, which holds the divided space to a single spatial unit. The lower floor is
A black stained oak basin giving the space a weight and forms seating and stairs going out and into the hard edged black walnut and mdf perforated XYZ structure or down into the abyss for the bathrooms. The second level flooring is a rough finished cement floor impregnated with a semi-glossy finish.
Using our strategy of subtraction, we also created as many openings in the structural shear walls as structurally allowed. For each opening subtracted we added a sheet of hot pink glass framed in black steel. And in this dense space there is a quality from the simple cladding of the structure and plumbing combined with views to other spaces. The reflective quality of the glass adds an element of layering as it reflects one perforated surface overlapping another.
Architect: ALLEN KAUFMANN BERLIN
Photography: Yuzhu Zheng and Steve Herud
Plan and Section drawn by Gui DeVore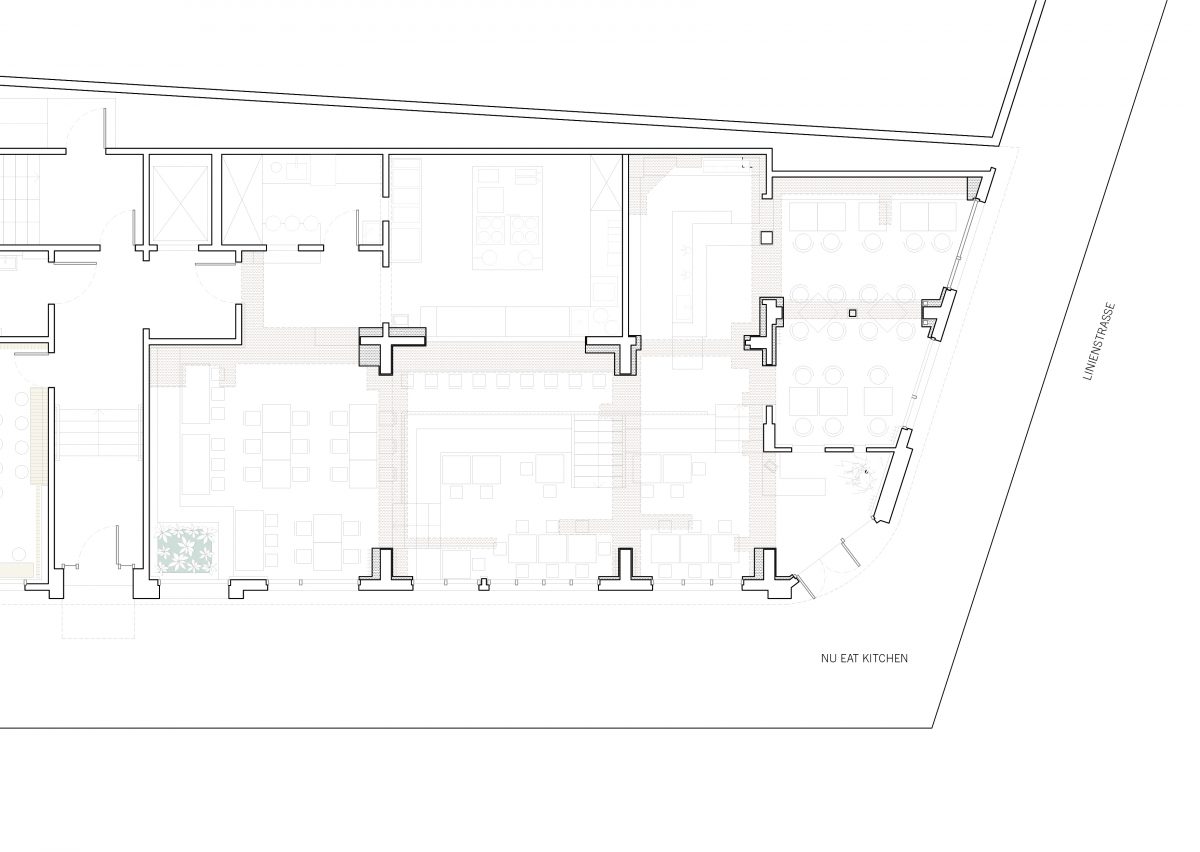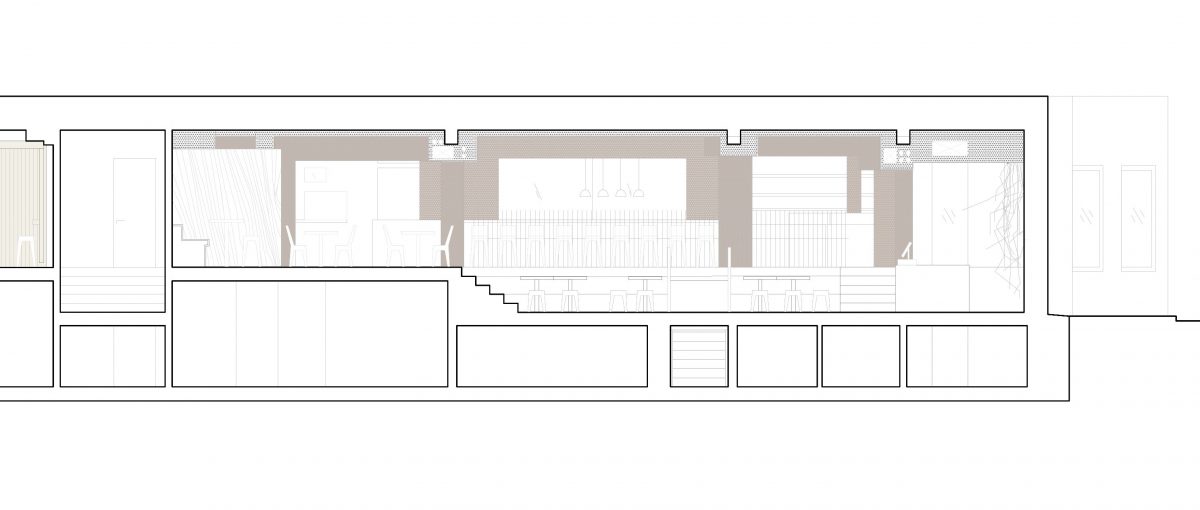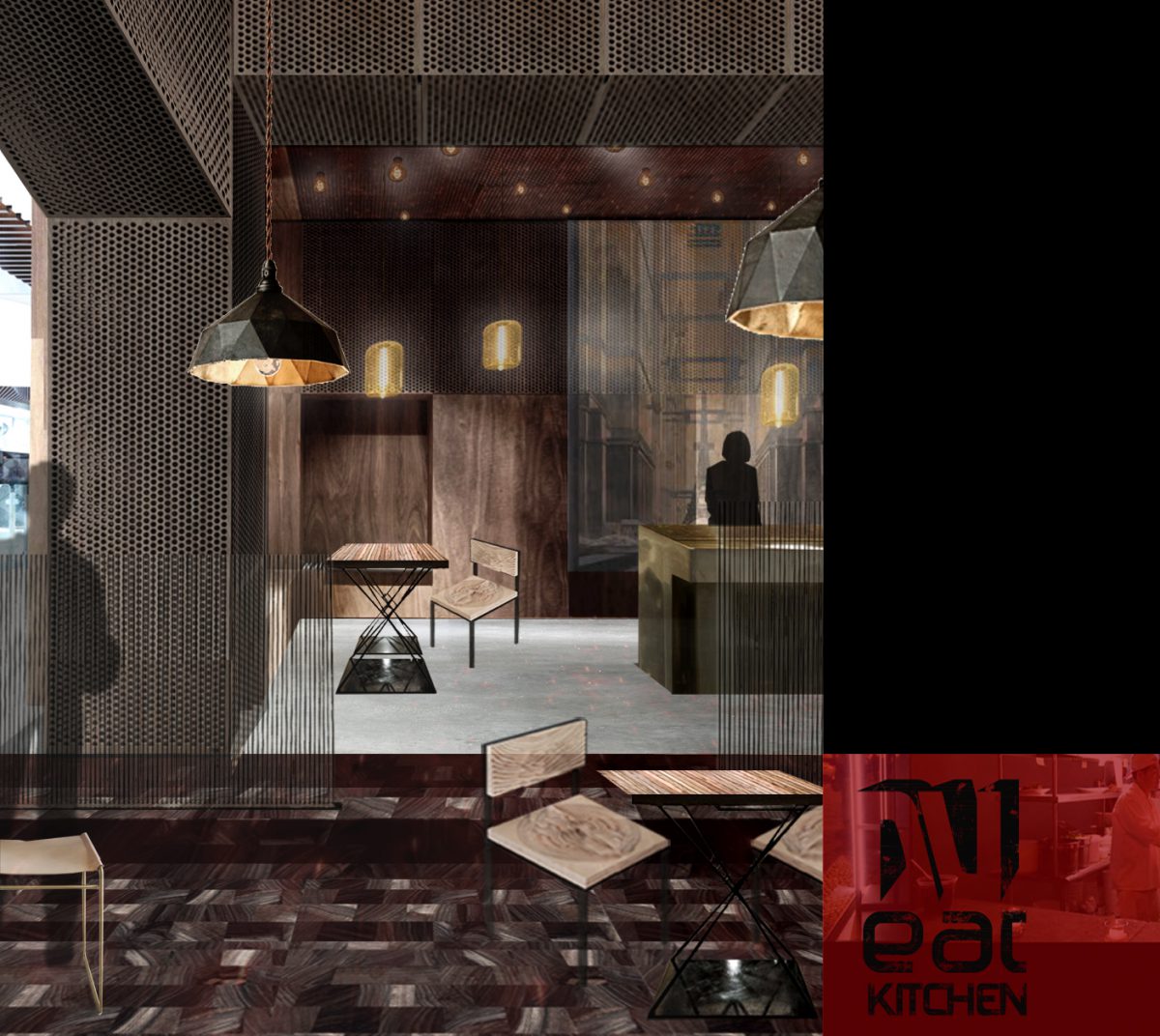 Sketch diagram by Justin Allen