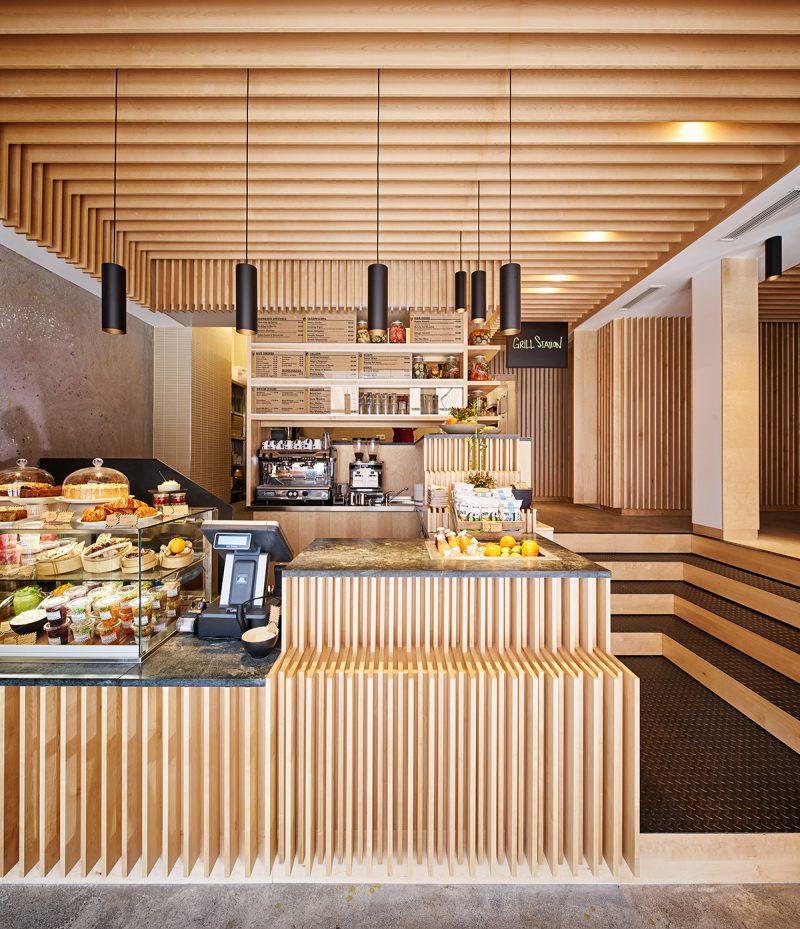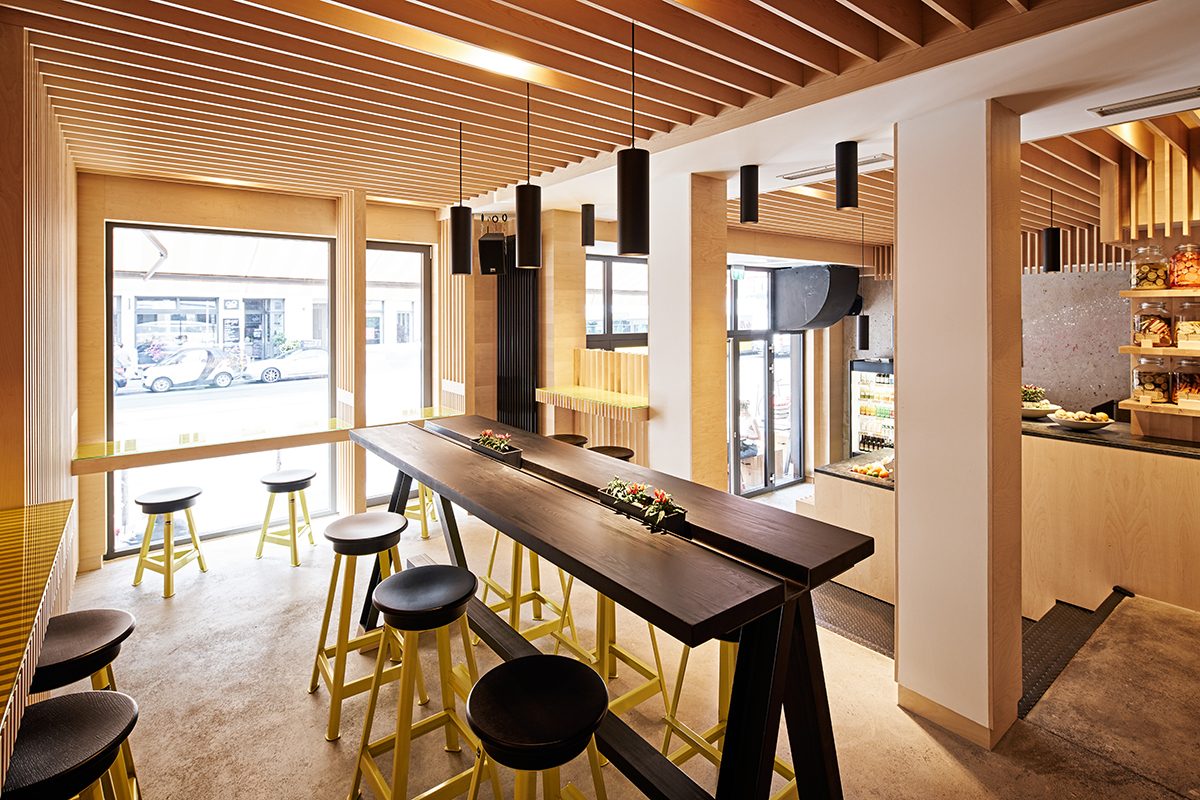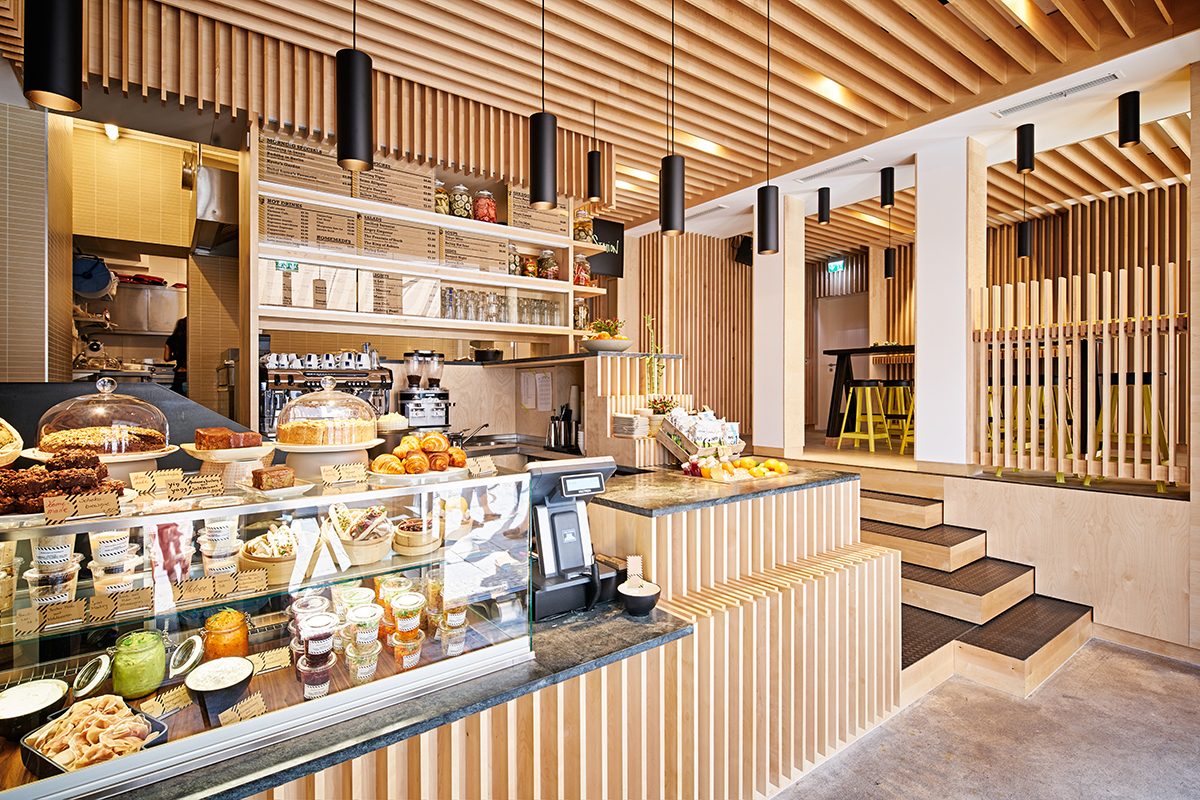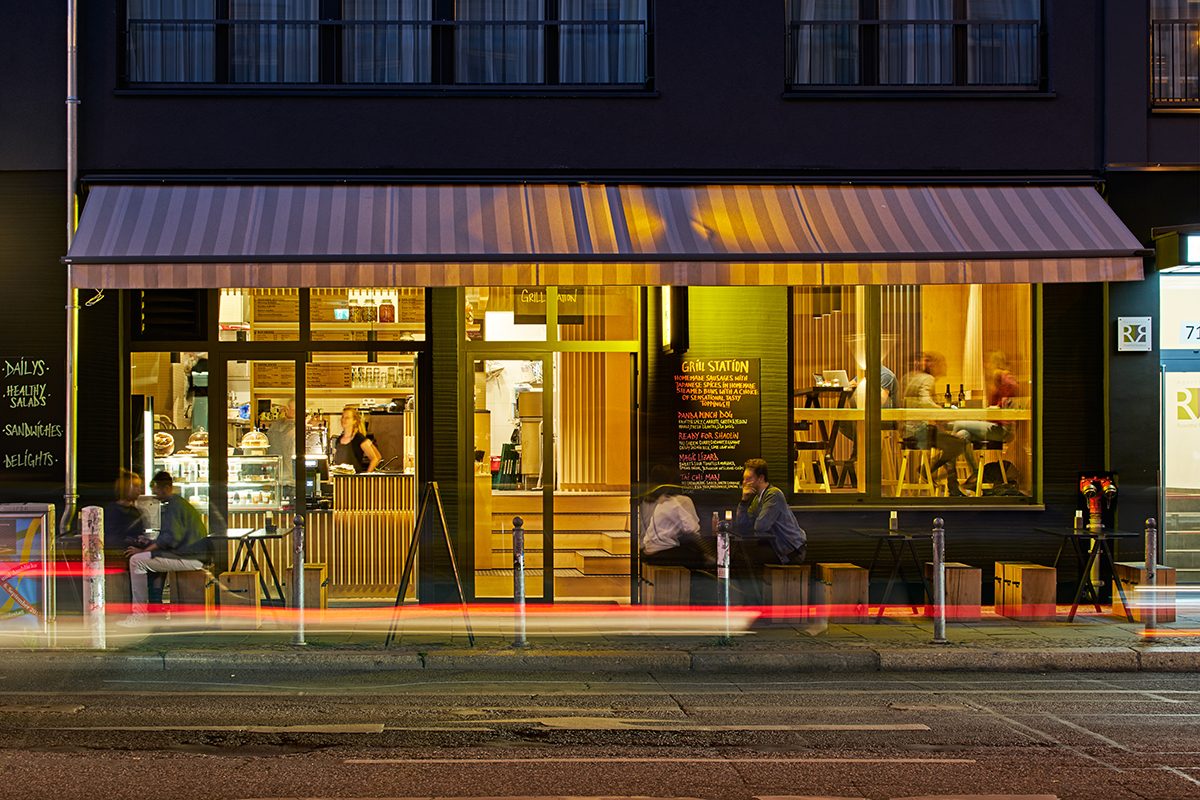 NUPORT CAFE, Restaurant, Berlin, Mitte, Germany, 2015
This café next to NU Restaurant and from the same client, is intended to be a supporter for the main restaurant, while still having a separate identity. Also near the corner of Rosenthalerplatz and connected to the main restaurant underground, this smaller café also has two levels.
Fins of solid birch are like musical notes, changing rhythm and sequences to define zones and functions, in four instances creating rhythmic spaced horizontal areas for setting a purse down to pay for a coffee or they switch from vertical to horizontal fins and form tables. An L shaped steel and birch stair, split by a column, reveals a seating area and grill station above.
Architect: ALLEN KAUFMANN BERLIN
Photography: Steve Herud
Plan and Section drawn by Gui DeVore