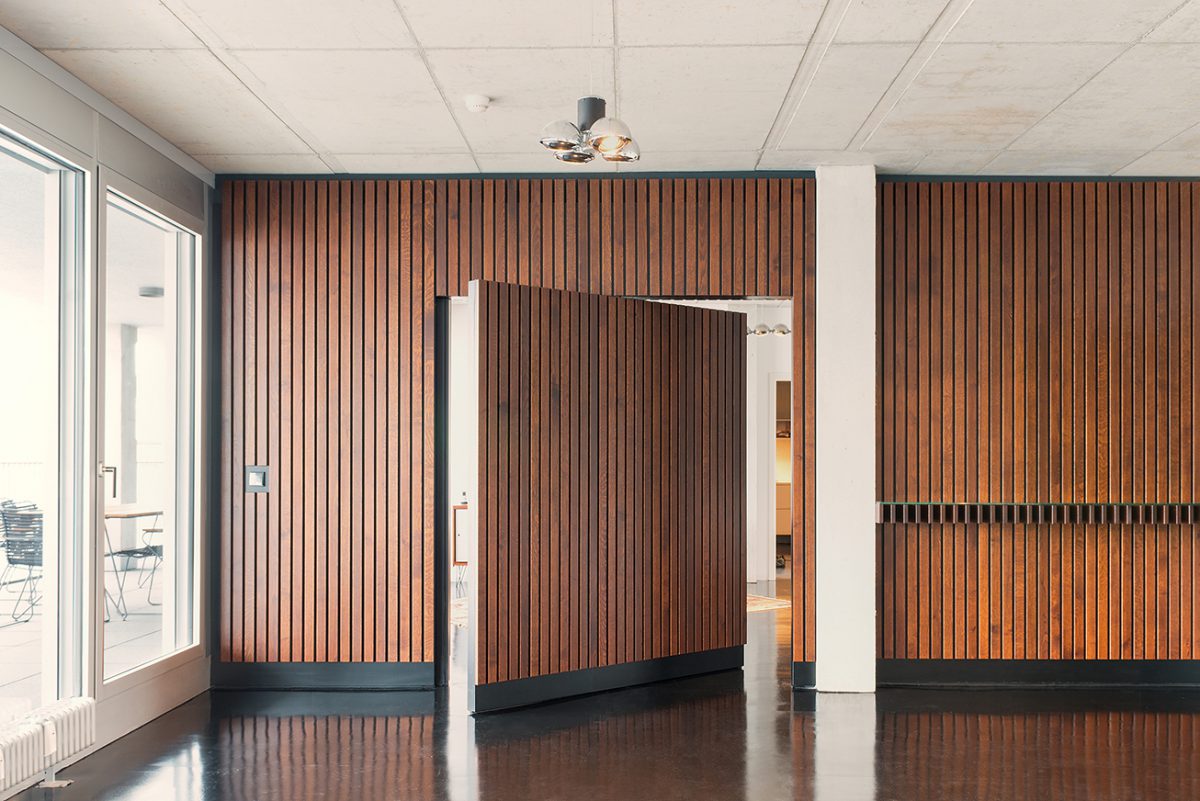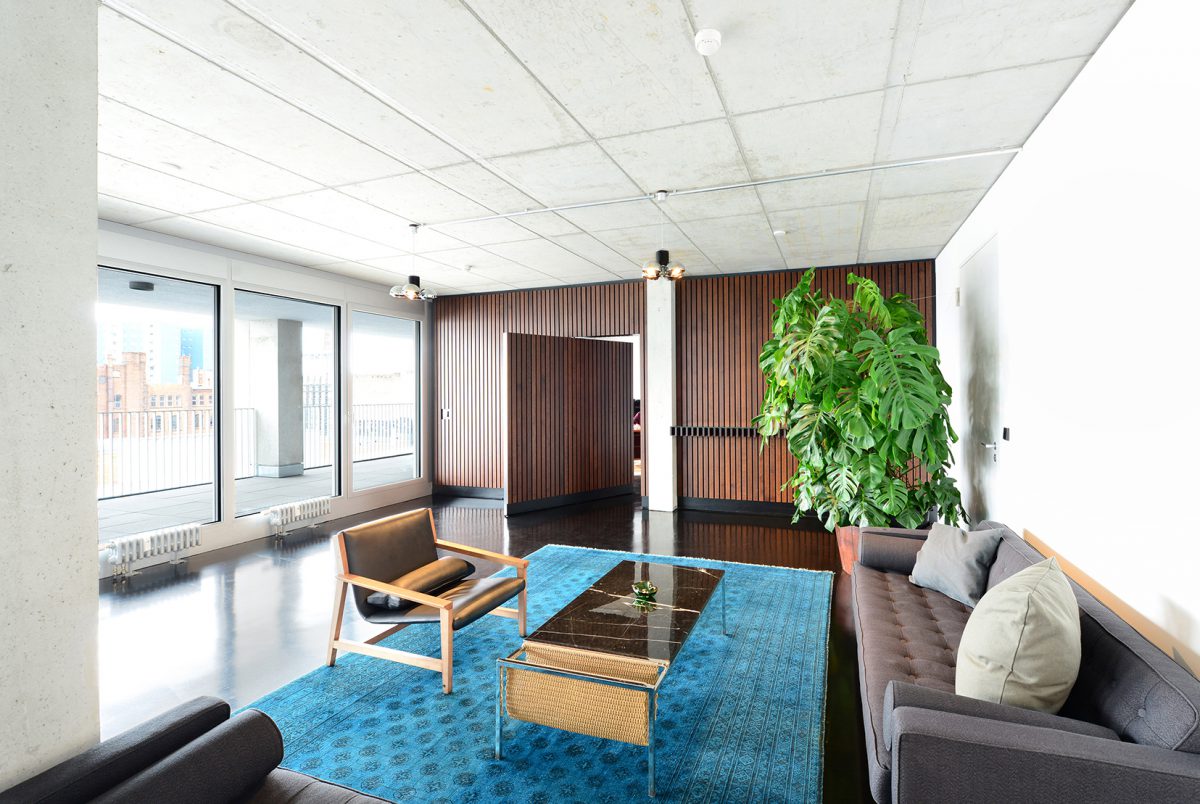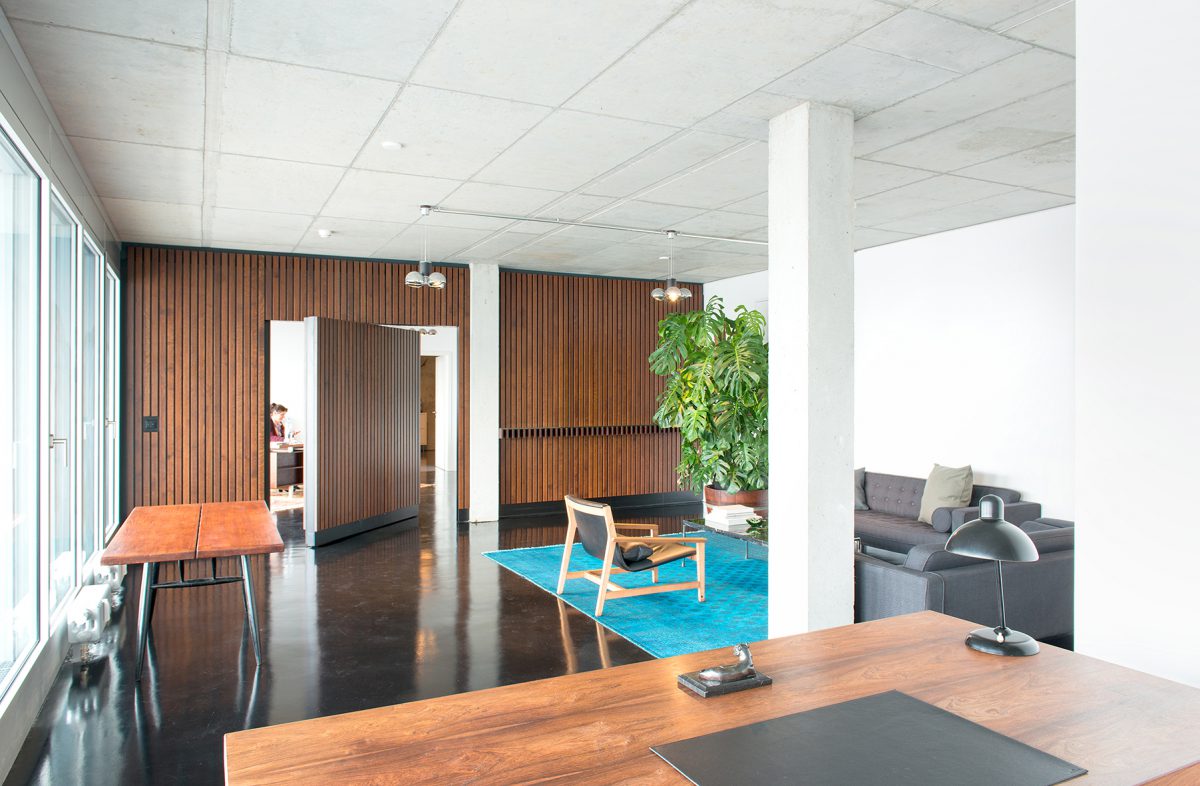 OFFICE AM MORITZPLATZ, Office, Berlin, Kreuzberg, Germany, 2015
This project is for a young music agent working in the Berlin electronic music scene. He wanted a simple office space for his team of three people, himself, his assistant manager and his producer.
The space, which was a singular long narrow space, was divided into three functions with two main walls and held together with a poured black glossy terrazzo type material. A simple insulated drywall wall divides the producer from the assistant and a black and dark stained oak wood wall with a 360 degree hidden revolving door separates our client from his assistant manager.
The elegant vertical dark stained oak members are on a specific rhythm which breaks at a 90 degree angle around a concrete column, which is only seen from one side. The 360 degree revolving door has no handle and its opening can be controlled to allow the two divided spaces to feel more like one whole space with a vertical slab at 90 degrees dividing the opening to the two spaces. A shelf with a sheet of glass is formed by the vertical woodnotes as they protrude ninety degrees from the black backdrop behind and in-between the main vertical wood members.
Architect: ALLEN KAUFMANN BERLIN
Photography: Yuzhu Zheng