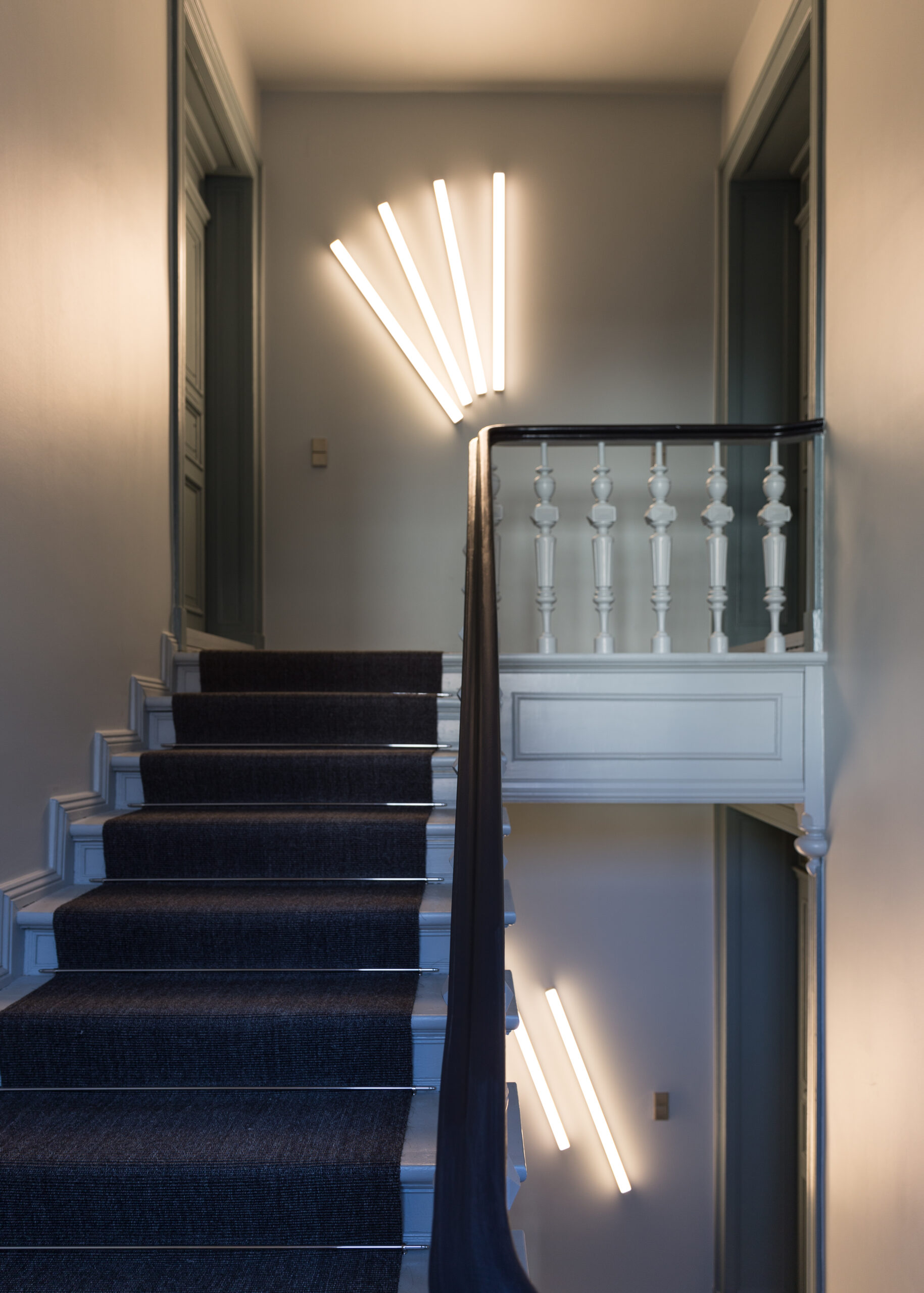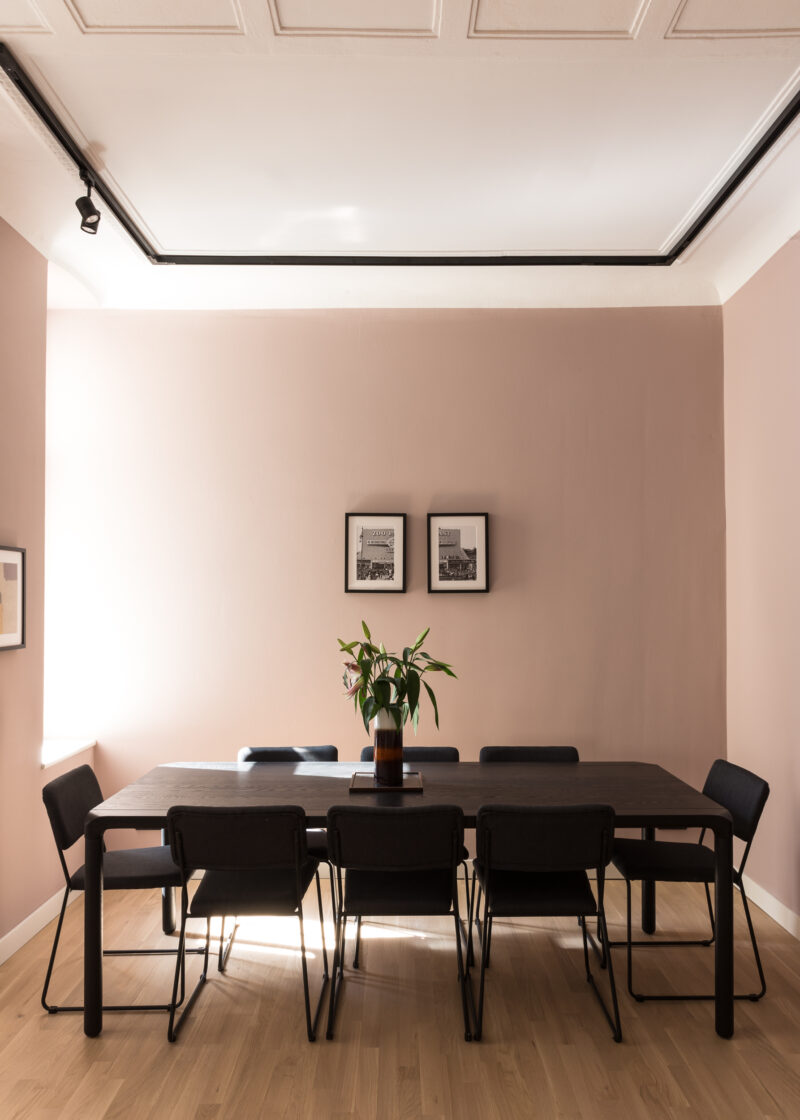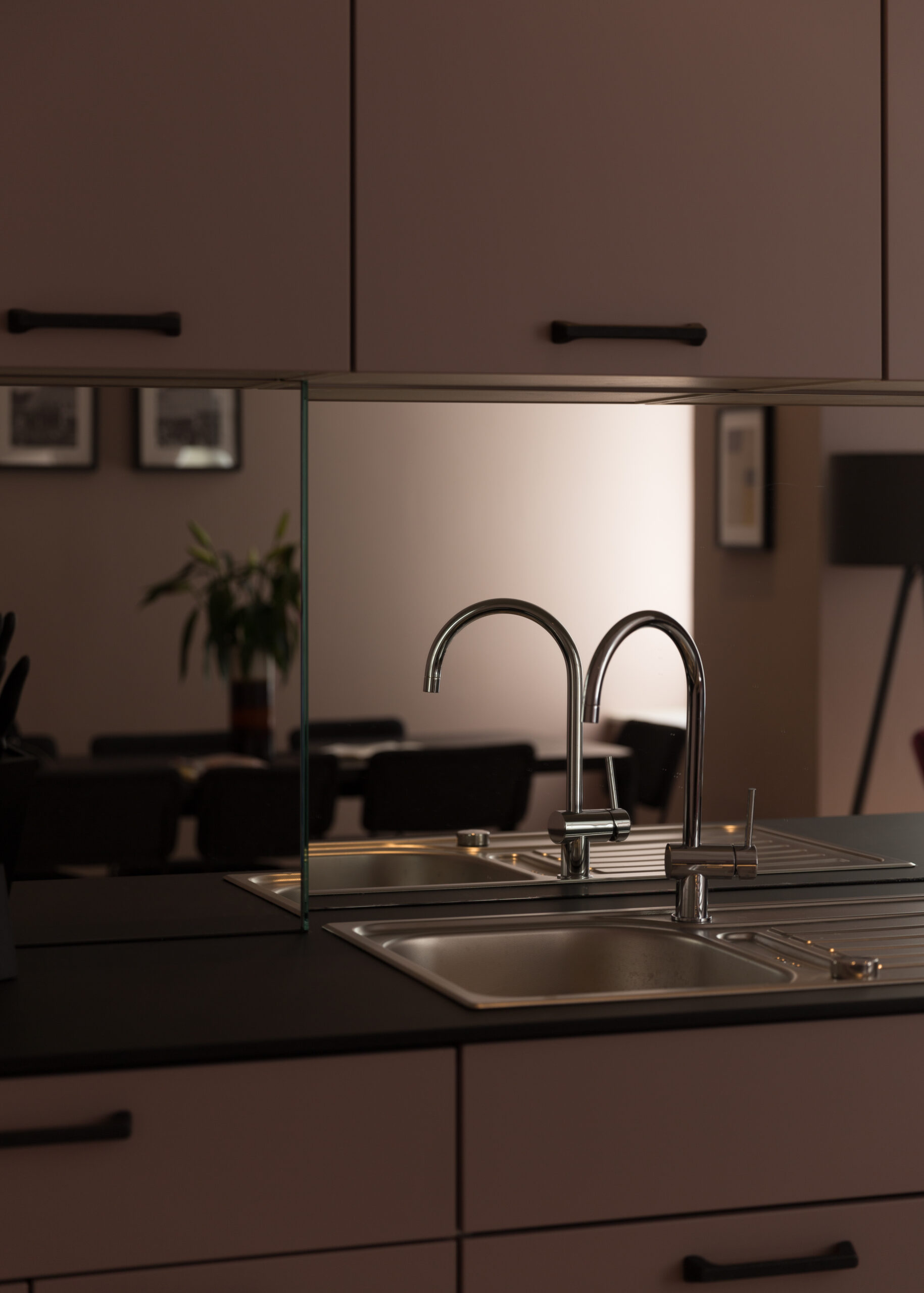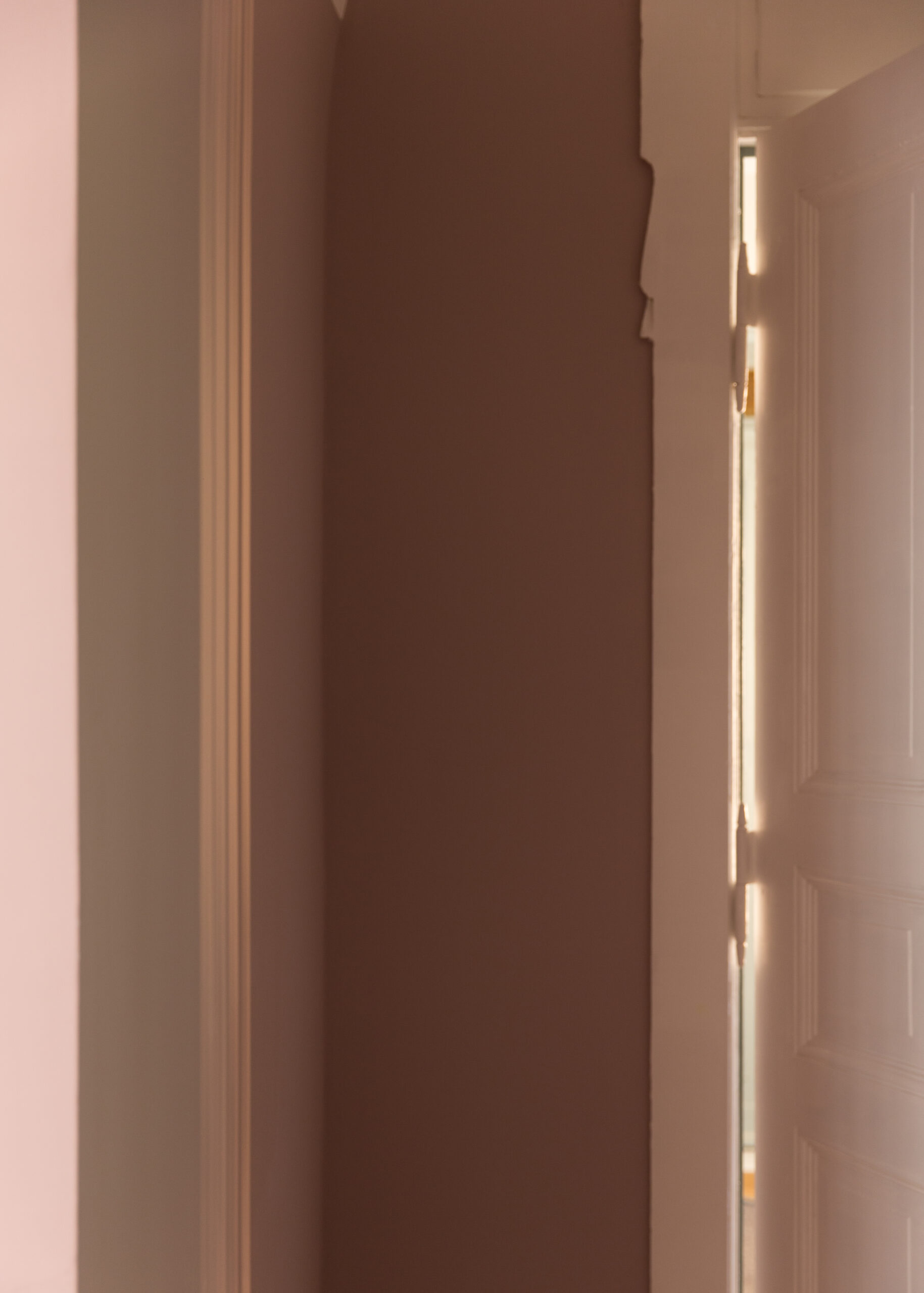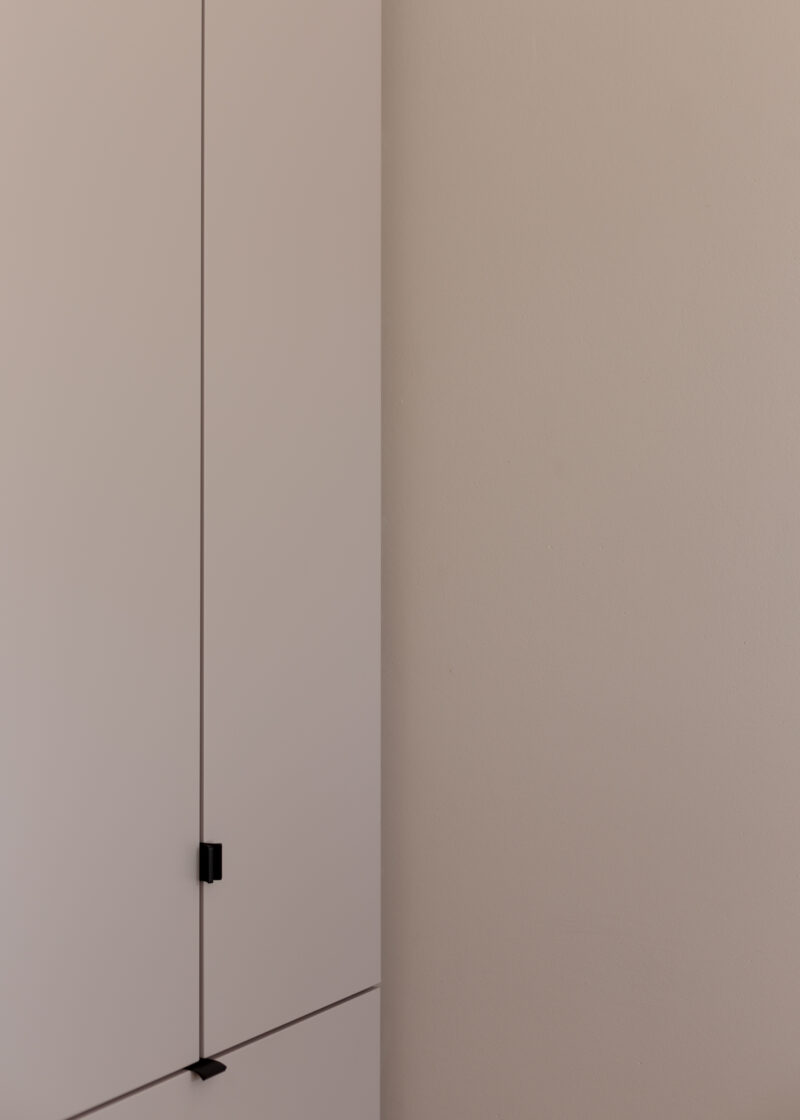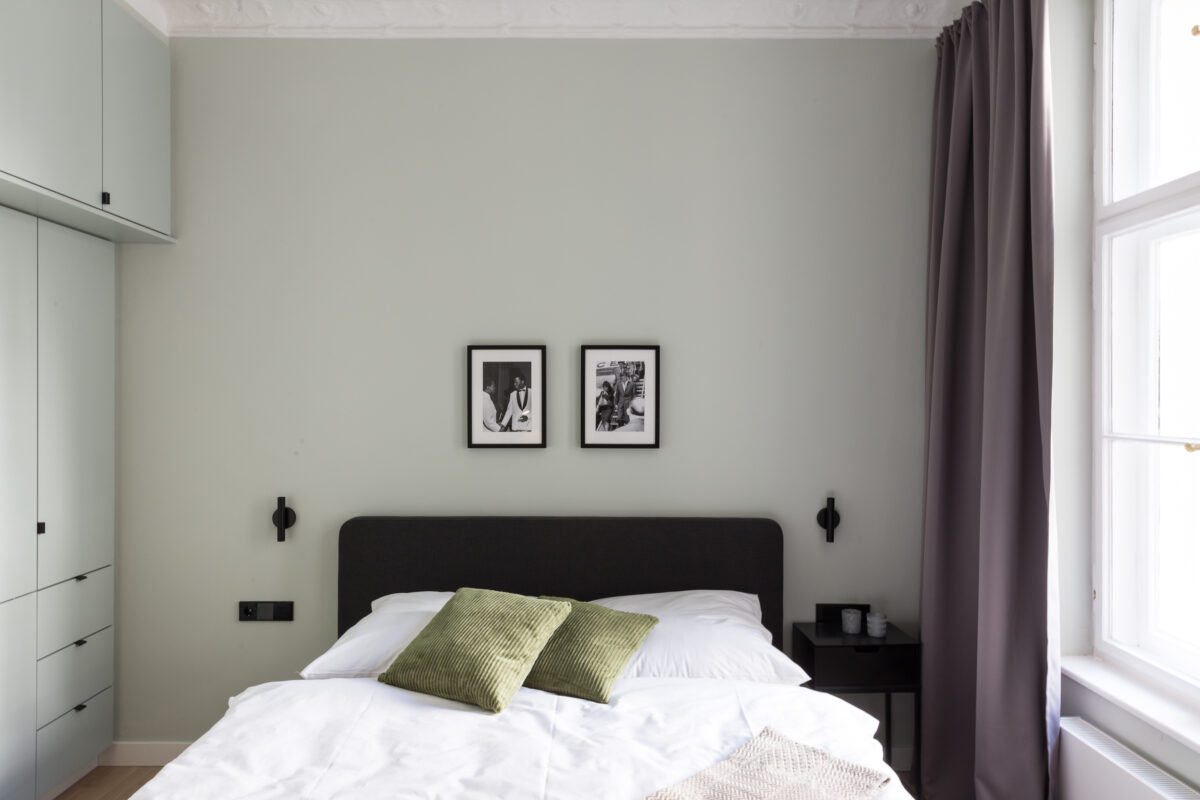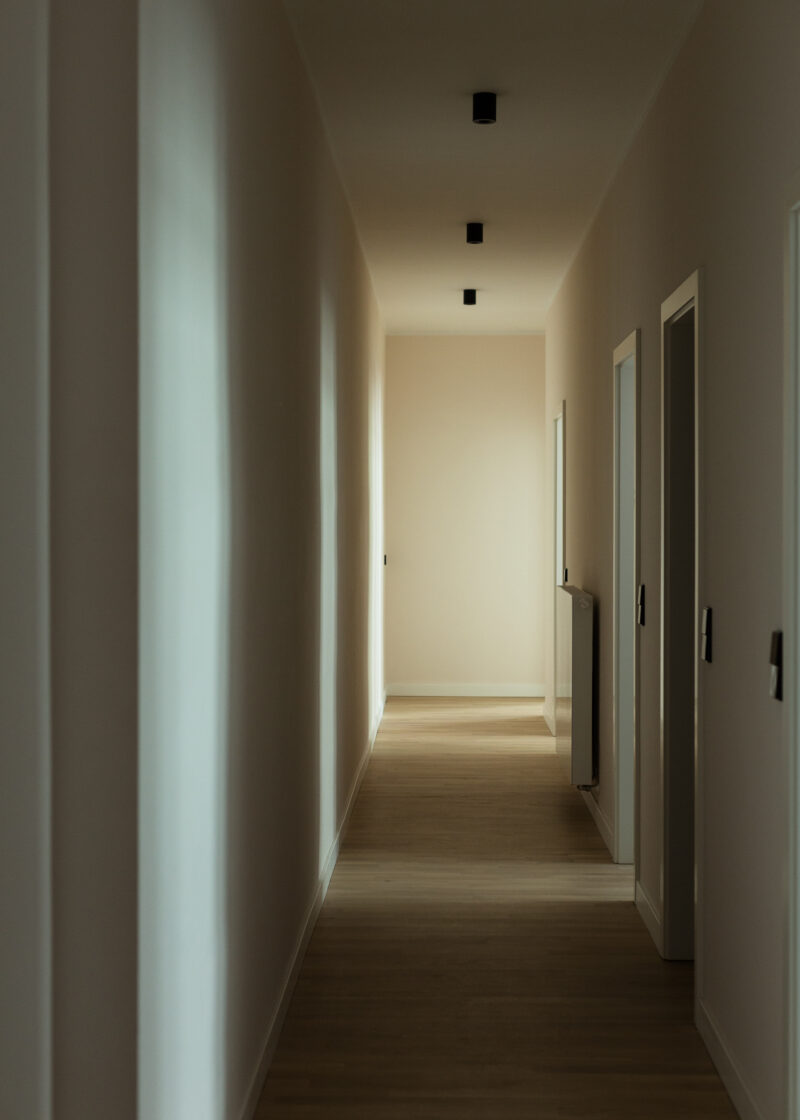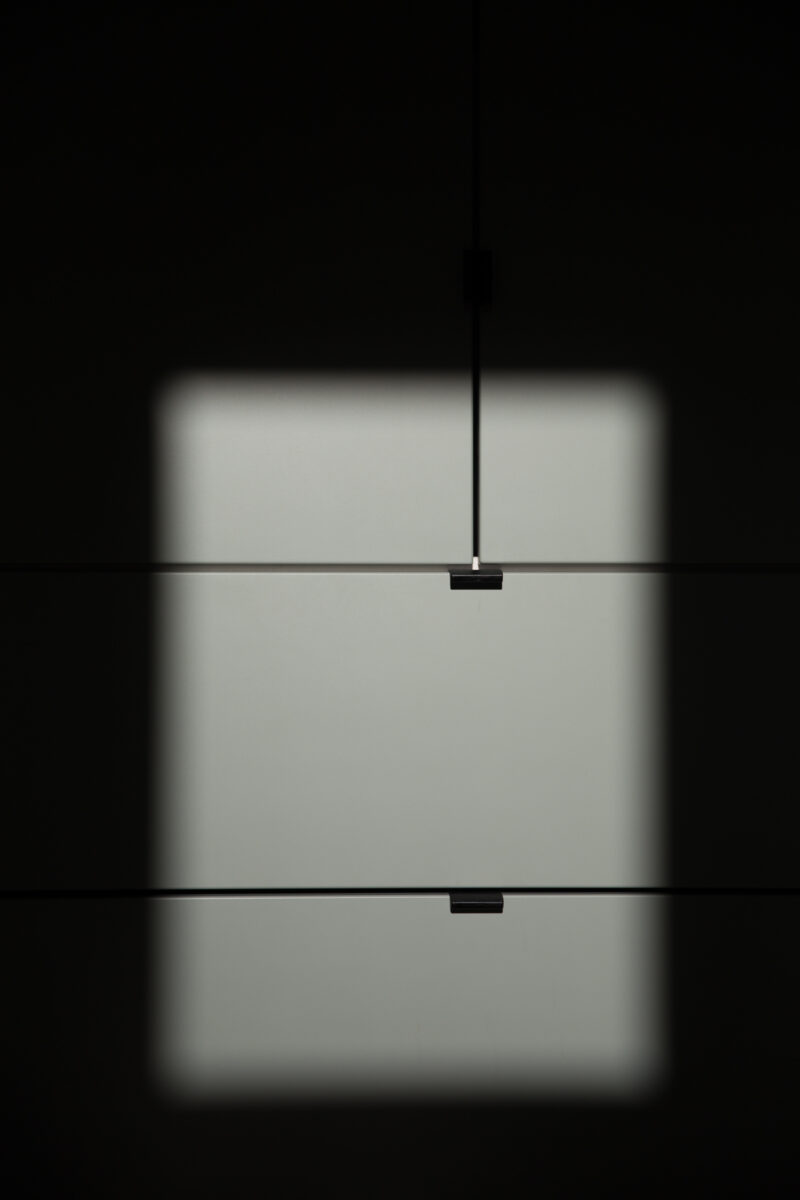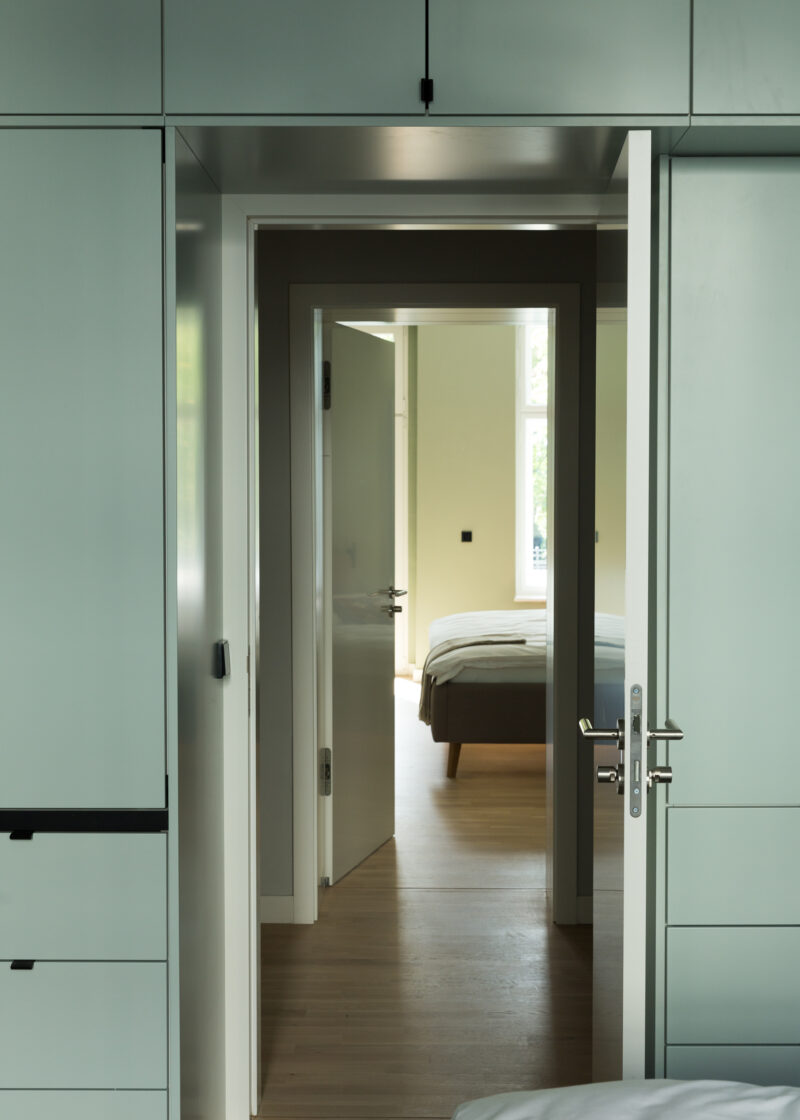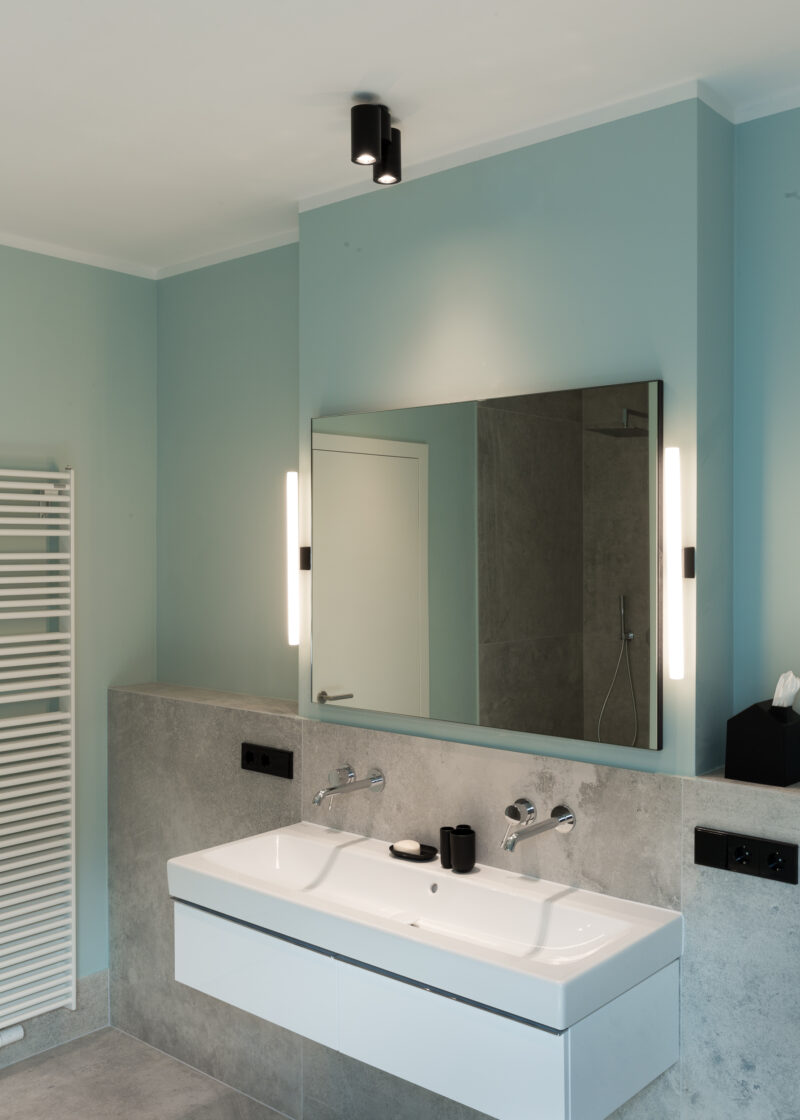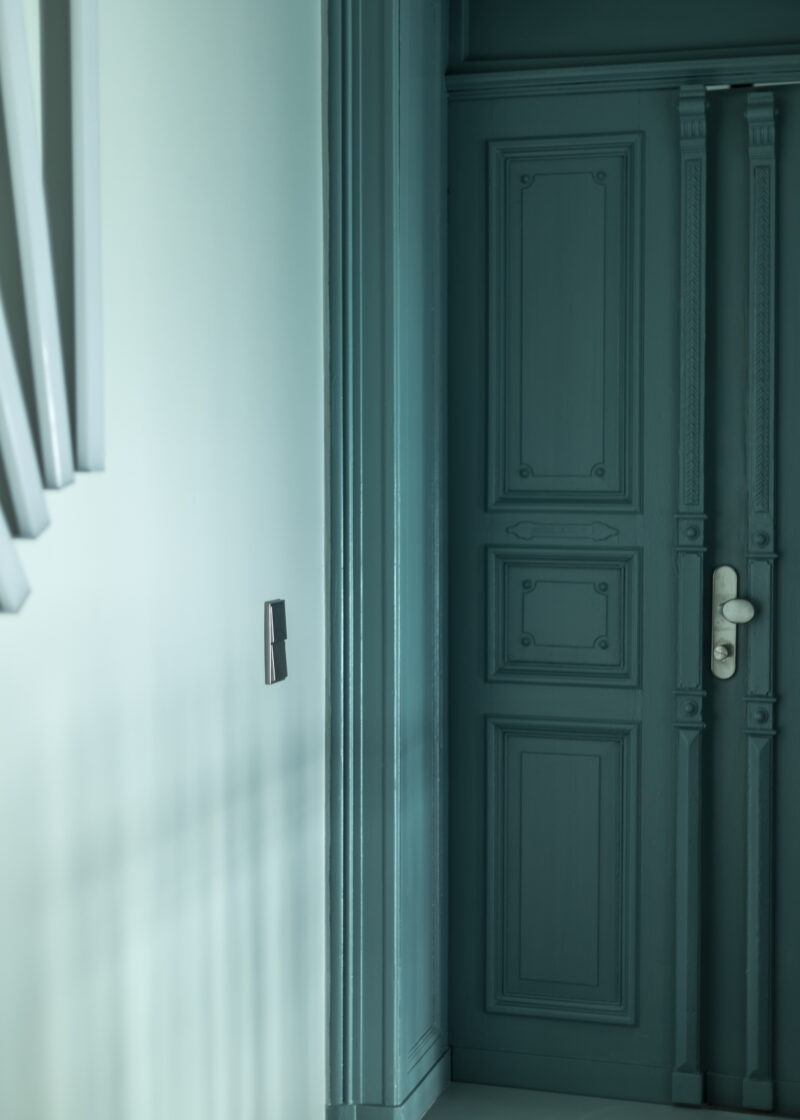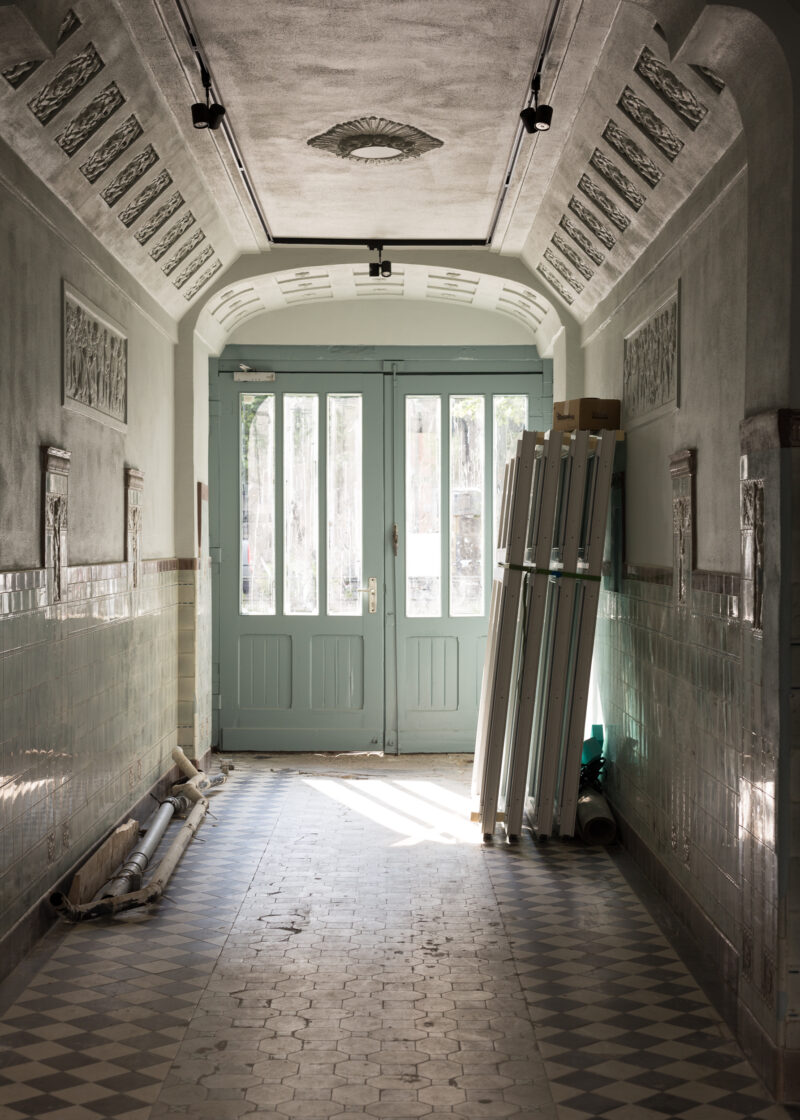 SCHÖNHAUSERALLEE 5 in 1, APARTMENT, PRENZLAUERBERG, Germany, 2020
The Schönhauserallee project is a re-design of five separate apartments in one Milieugeschützte Altbau (Berlin-building-culture-protection) building in Prenzlauerberg. This protection means that the apartment can not change much from its existing character and floor plan – for example, if the apartment had 4 bedrooms and 2 bathrooms, it had to remain this way. Of course through architectural analysis and provocation, some modifications can be permitted.
Within the four storey building, our design intervention took place on the 1st, 2nd and 4th floors. The aparments were intended to be used as co-living/co-working apartments, which made us think of the TV show "Friends." Each eventual renter will rent her or his own room, but must share a kitchen, living space, wash room, general storage, and bath rooms with the other renters. Understanding the need for privacy, water and storage, we planned each bedroom to have a functional "box-wall," which contains storage and a mini-kitchen/bathroom, so one could stay longer in the bedroom without having to go "public." The "box-wall" also functions as a further sound barrier from the public spaces.
While only 5 in 1 apartments were renovated in an 8 apartment building, we were able to design the shared stair-well and entrance tunnel. The nature of the existing spaces and building had a pastel influence of light and warm tones in azul, asparagus and burgundy. Using this inspiration and taking into consideration the Milieuschutz/Building-Culture protection, we designed each apartment using a referenced pastel palette. So one apartment might be a warm azul and each space in this apartment would have slightly different tones of warm azul. Any exisiting/historical trim work, detail, handles, etc. were allowed and encouraged to remain and interesting moments of historical building culture mingle with modern cultural updates. Different "light-lines" on each floor light up the stairwell, walls and ceilings giving each apartment floor a unique symbol.
Each newly updated apartment typically has 4 rentable bedrooms, 2 baths, 1 living room, 1 kitchen, storage and a wash room. Some bedrooms have balconies and some have a quiet courtyard. The shared spaces are generous and the colors and material palette extend the historical charm and culture of this Berlin Altbau modernization. It isn't too difficult to imagine a "Friends" sequel in Berlin showing up in a few years to come.
Architect: ALLEN KAUFMANN BERLIN
Photography: Ann Katrin Warter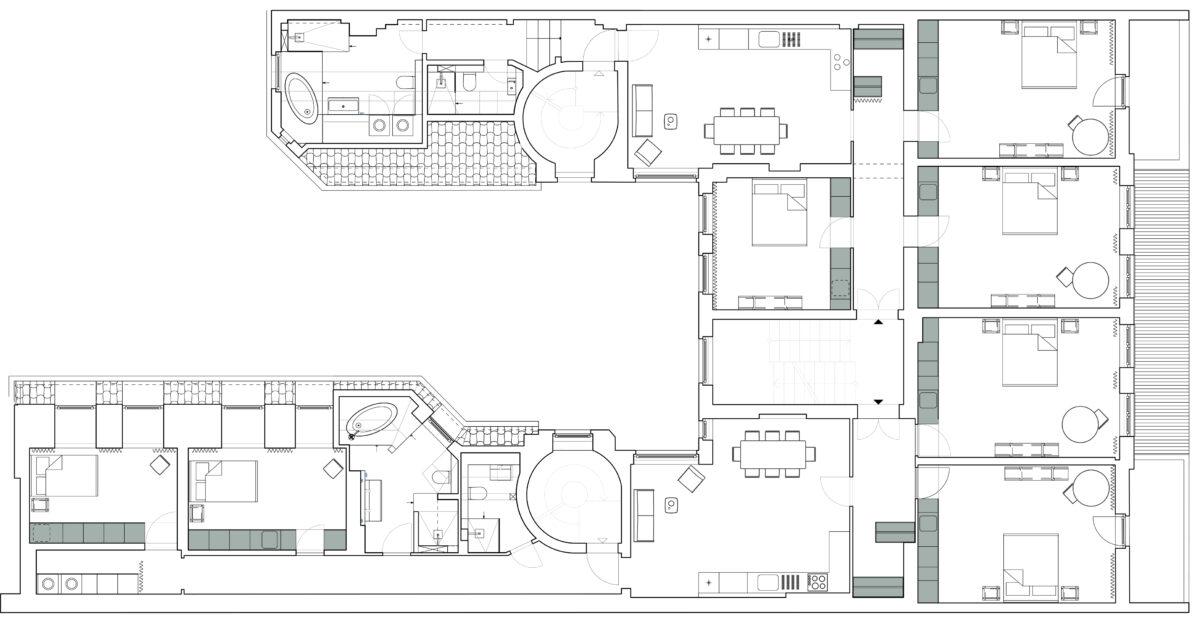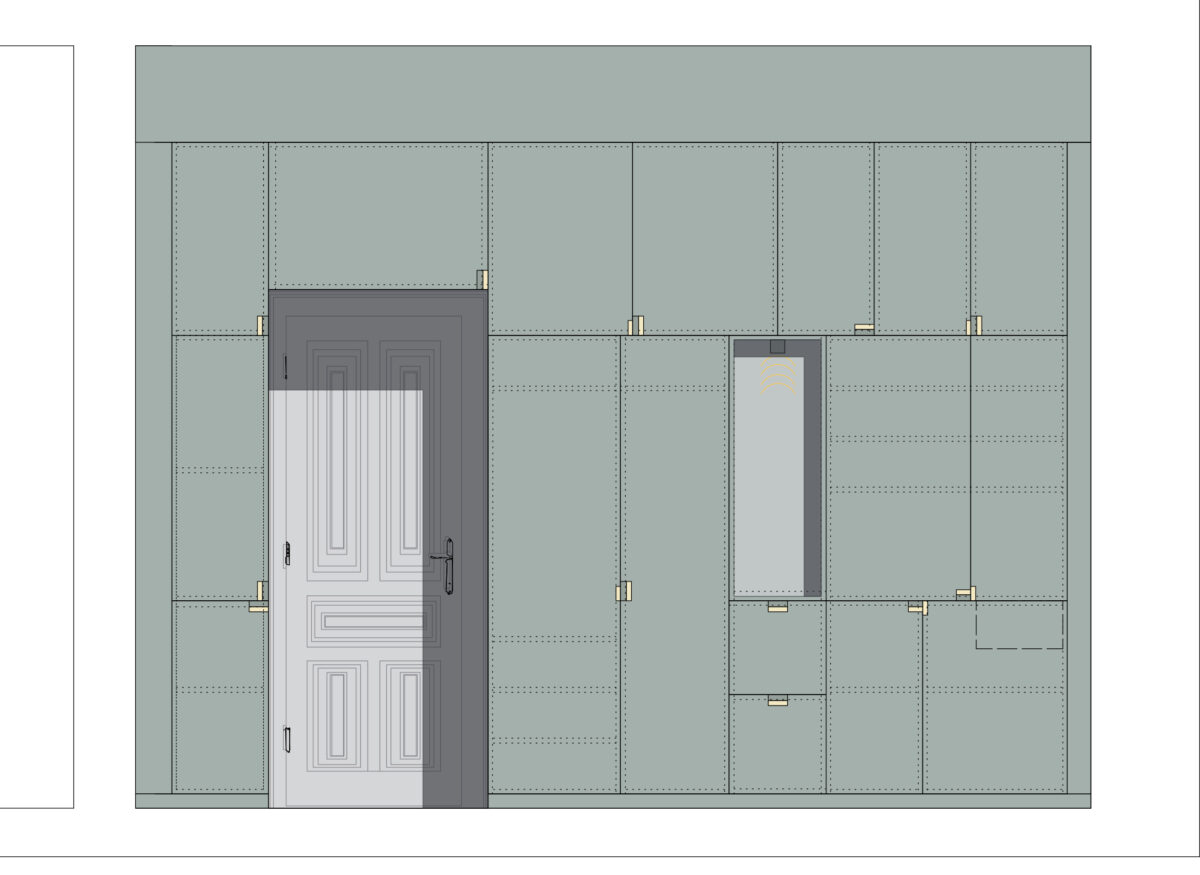 Co-living "Kitchen/Bathroom Box" and Sound Buffer Elevation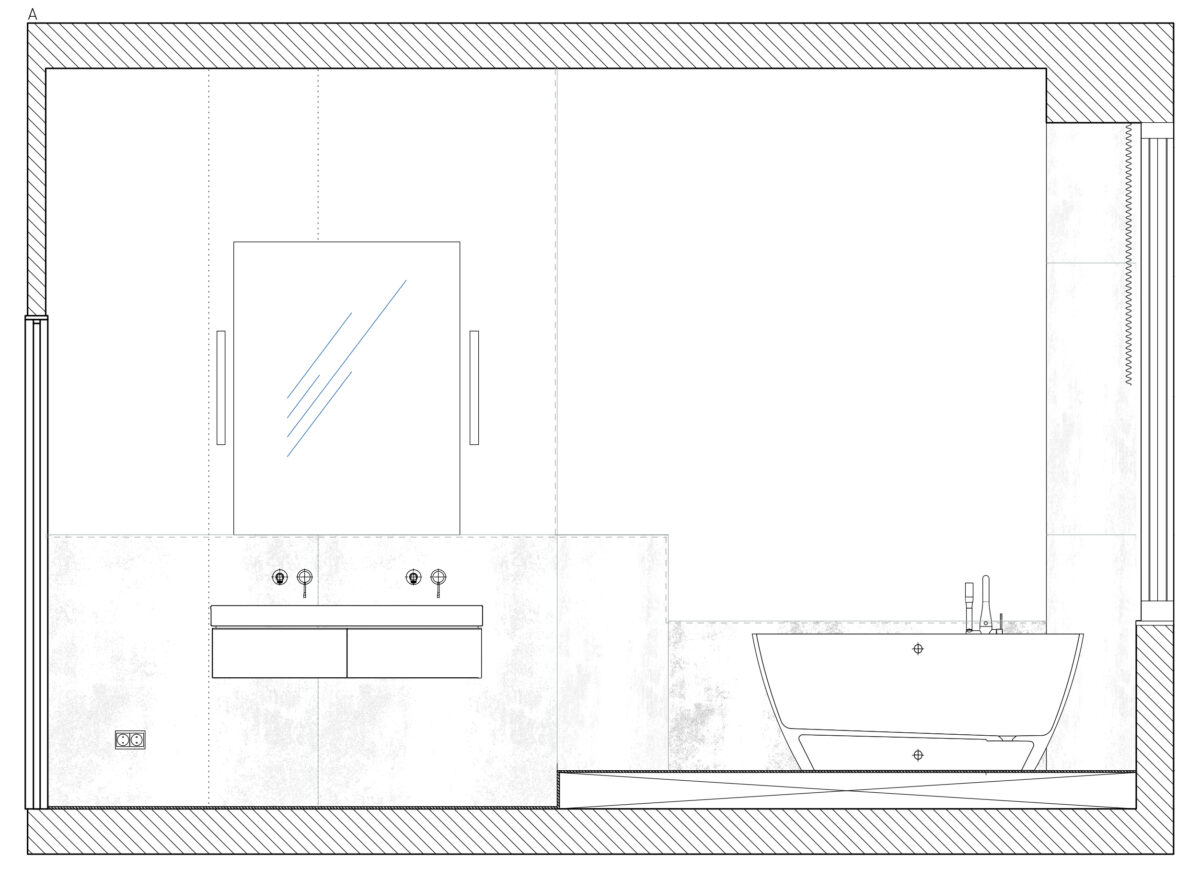 No-standard/same Bathroom Elevation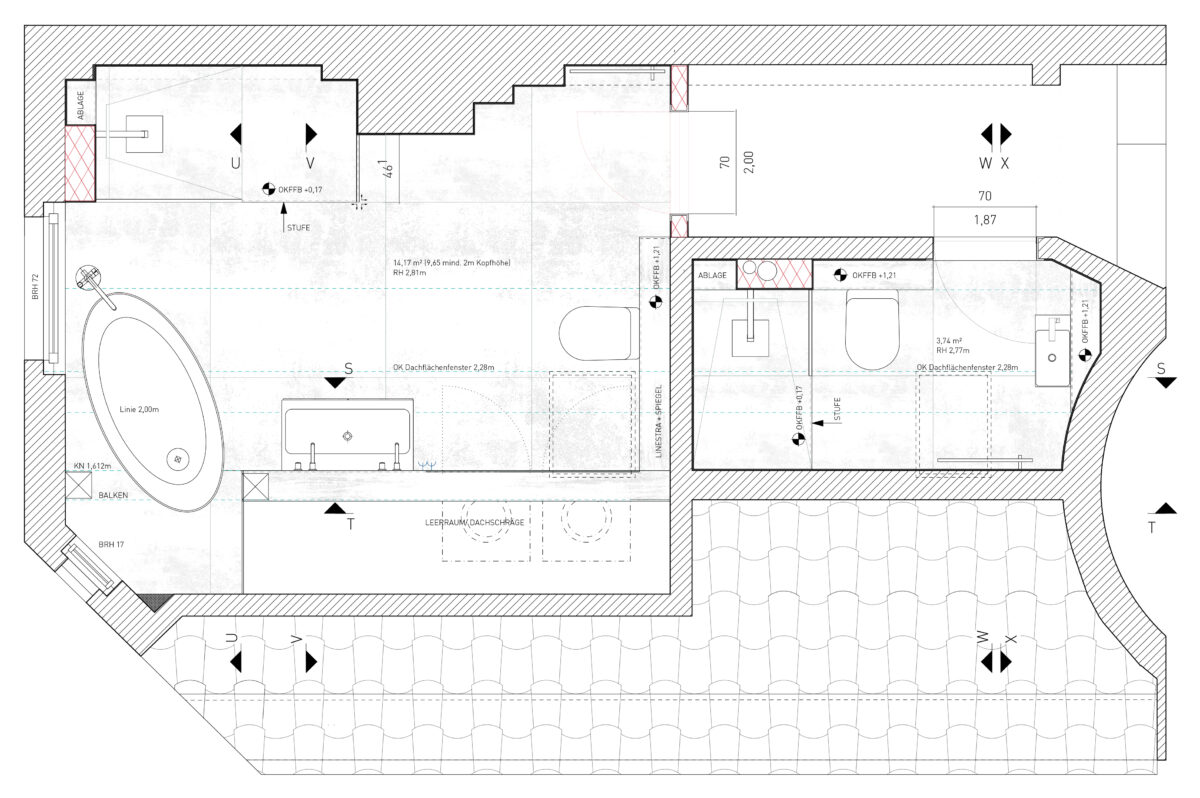 Roof-top Bathroom Floorplan
BELOW ARE IMAGES BEFORE DESIGN AND EXECUTION