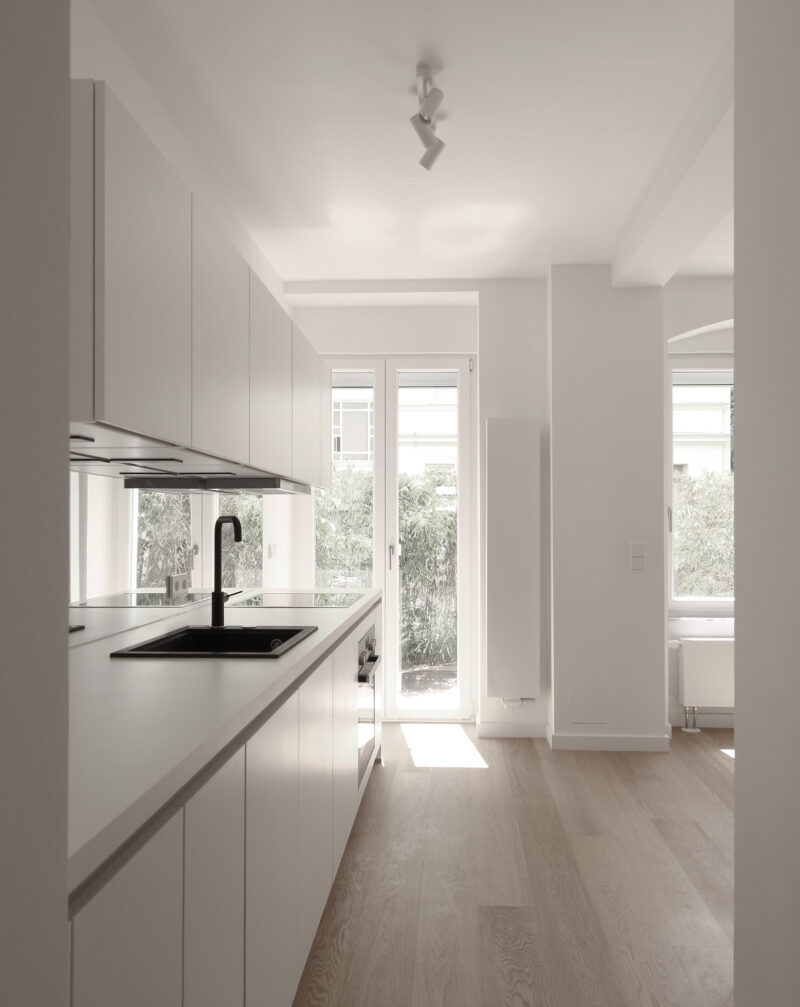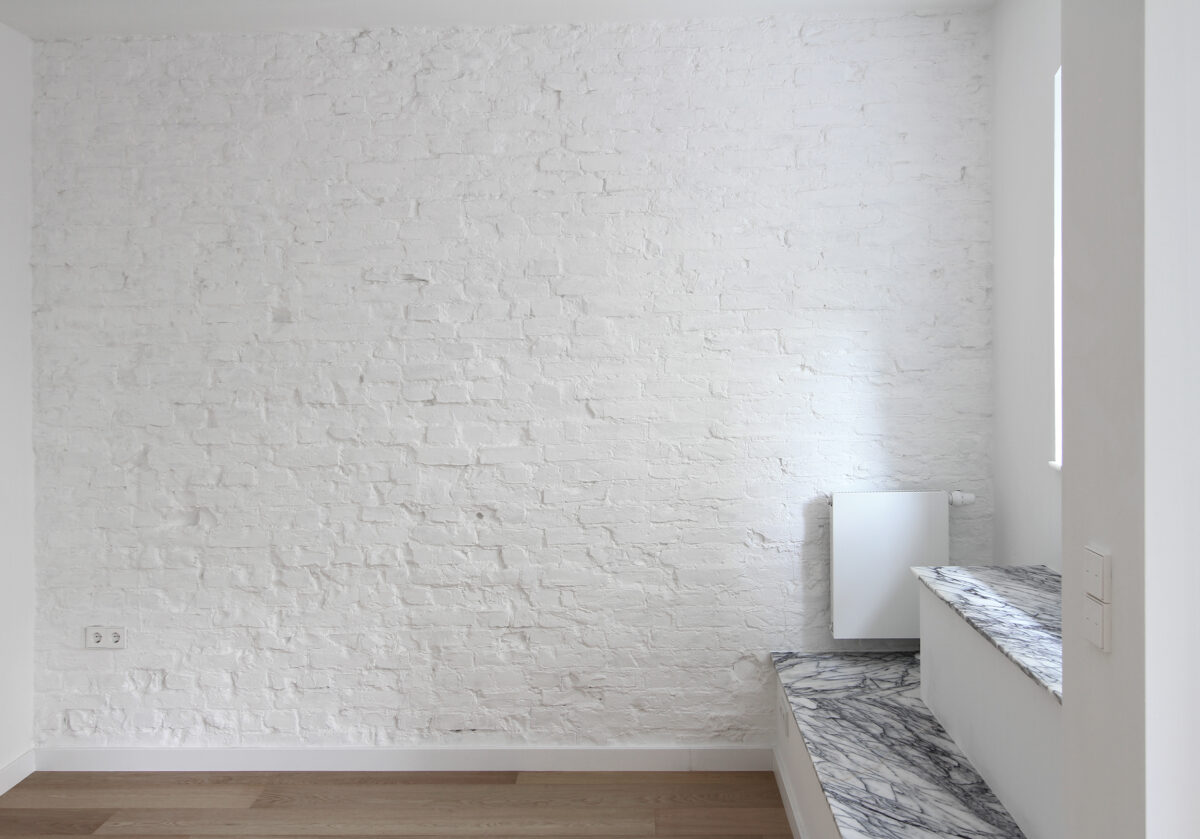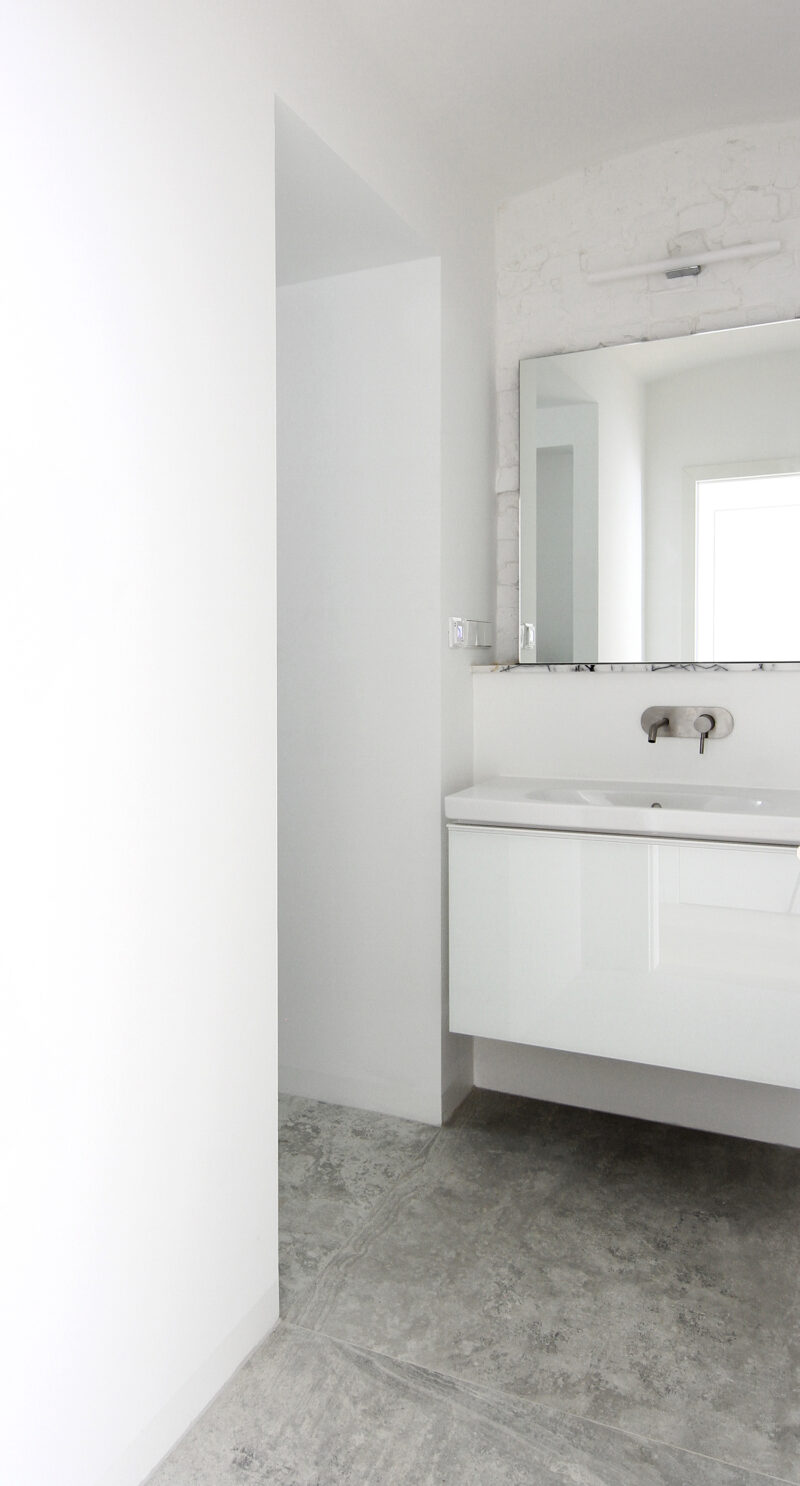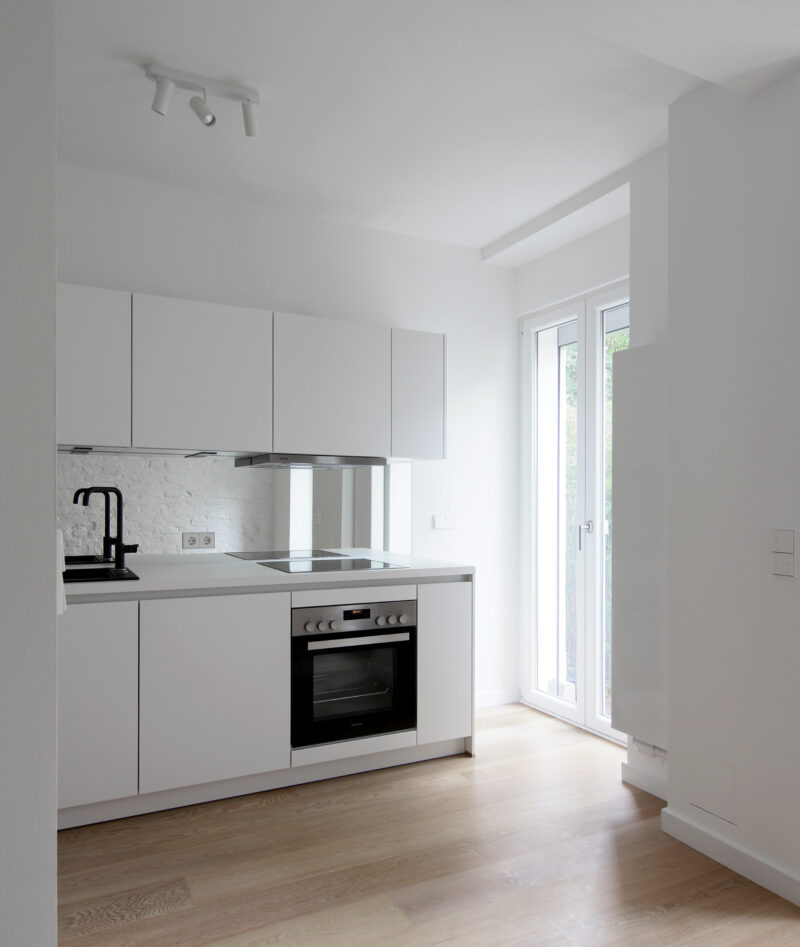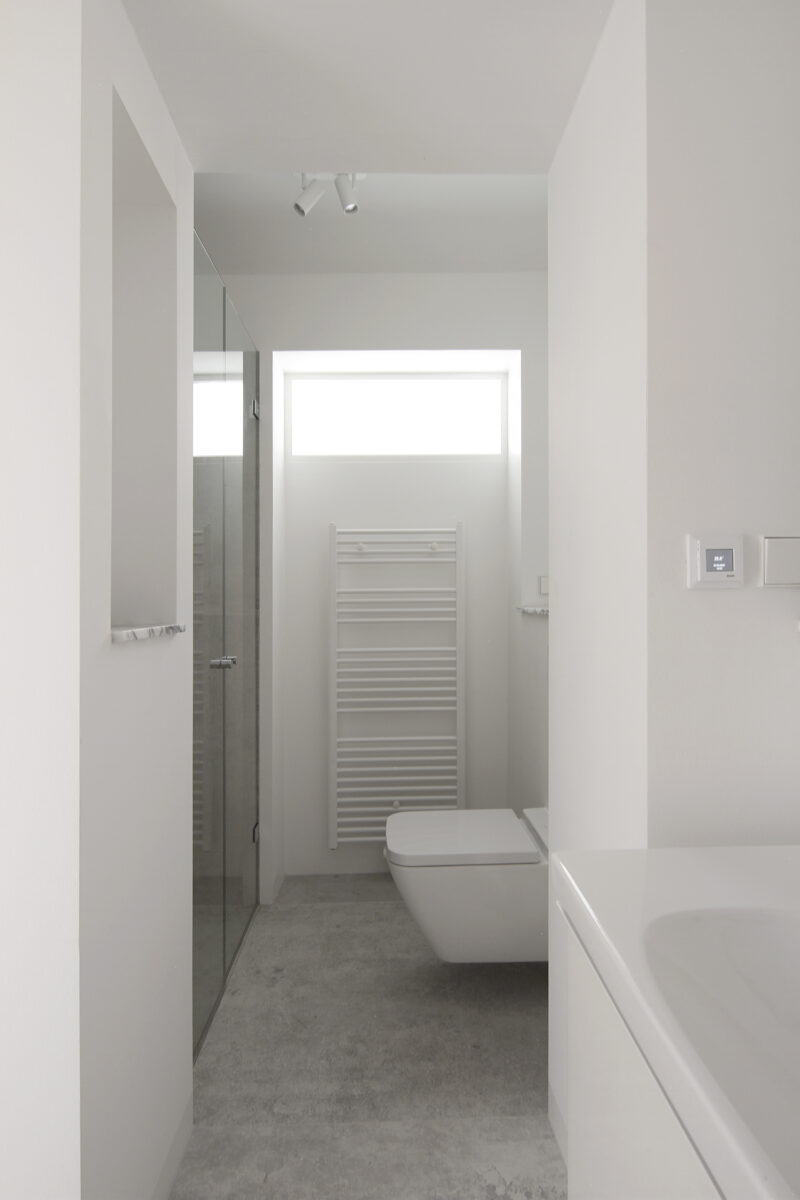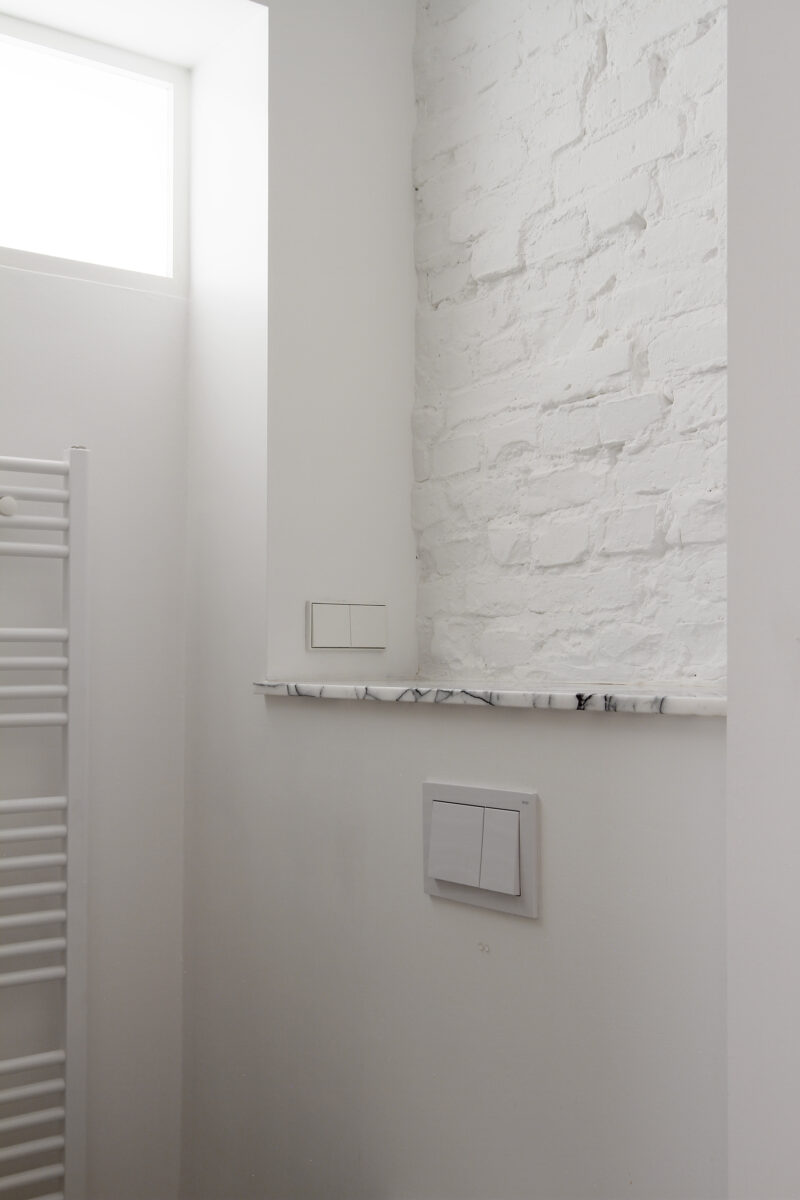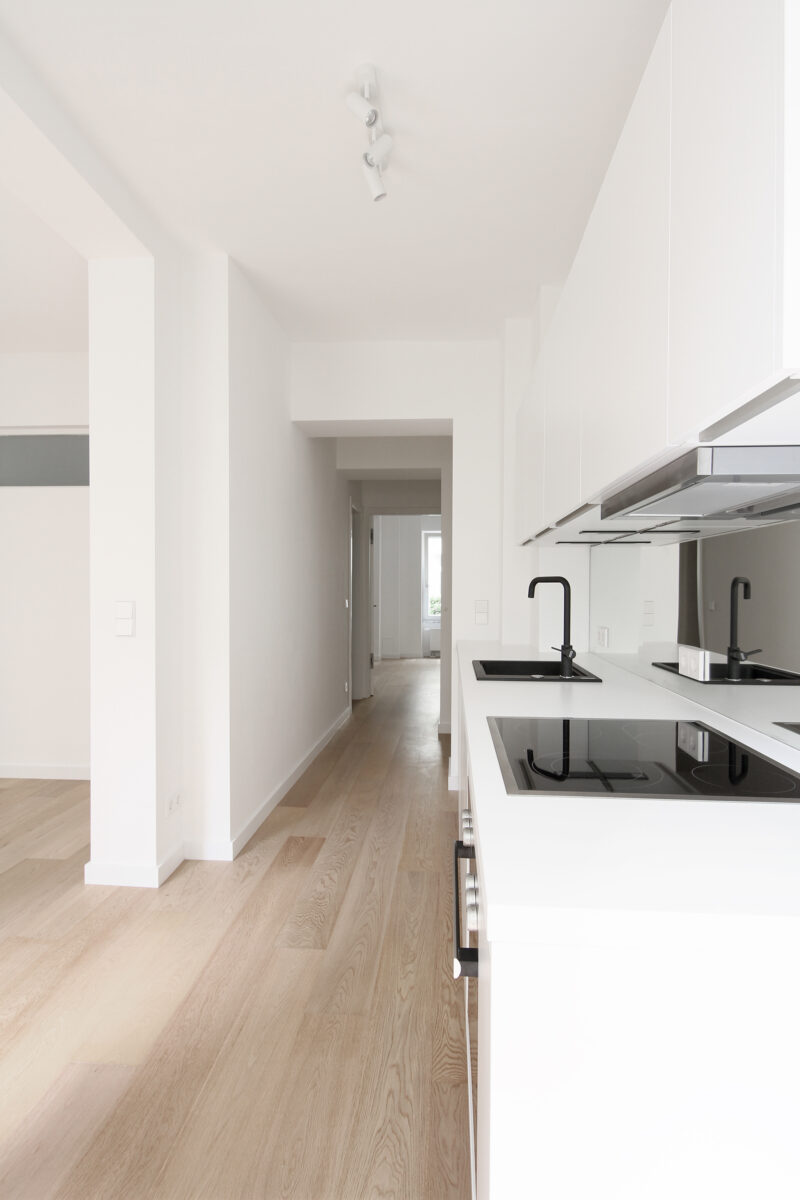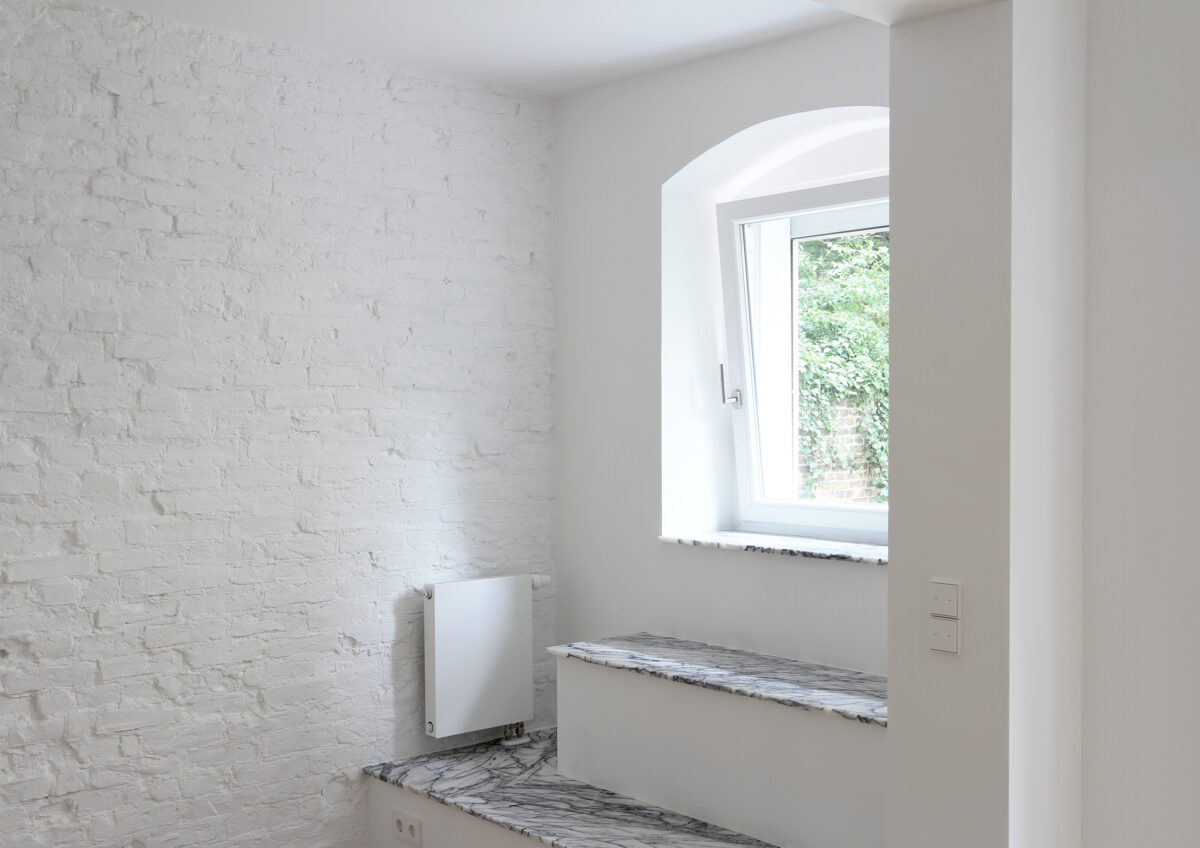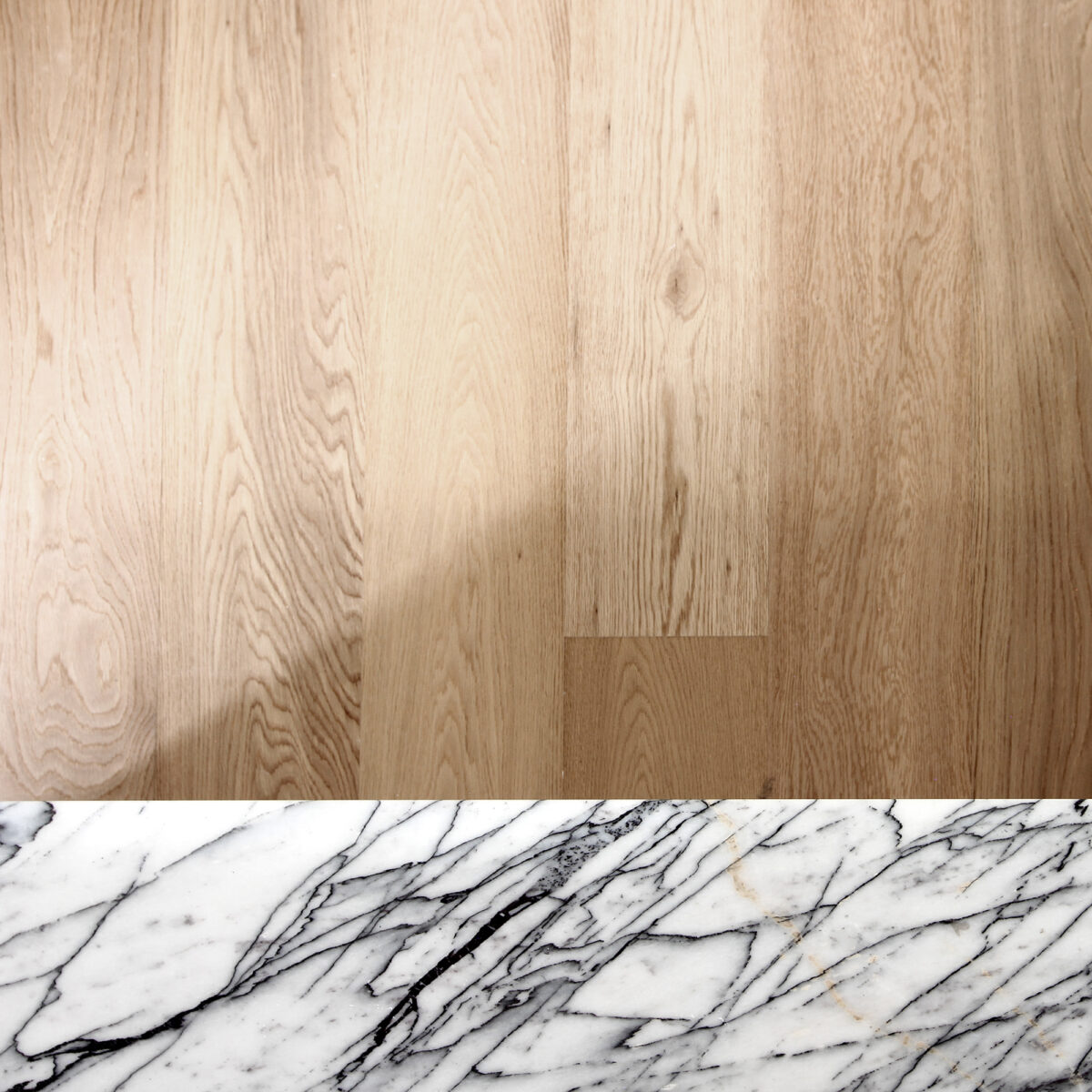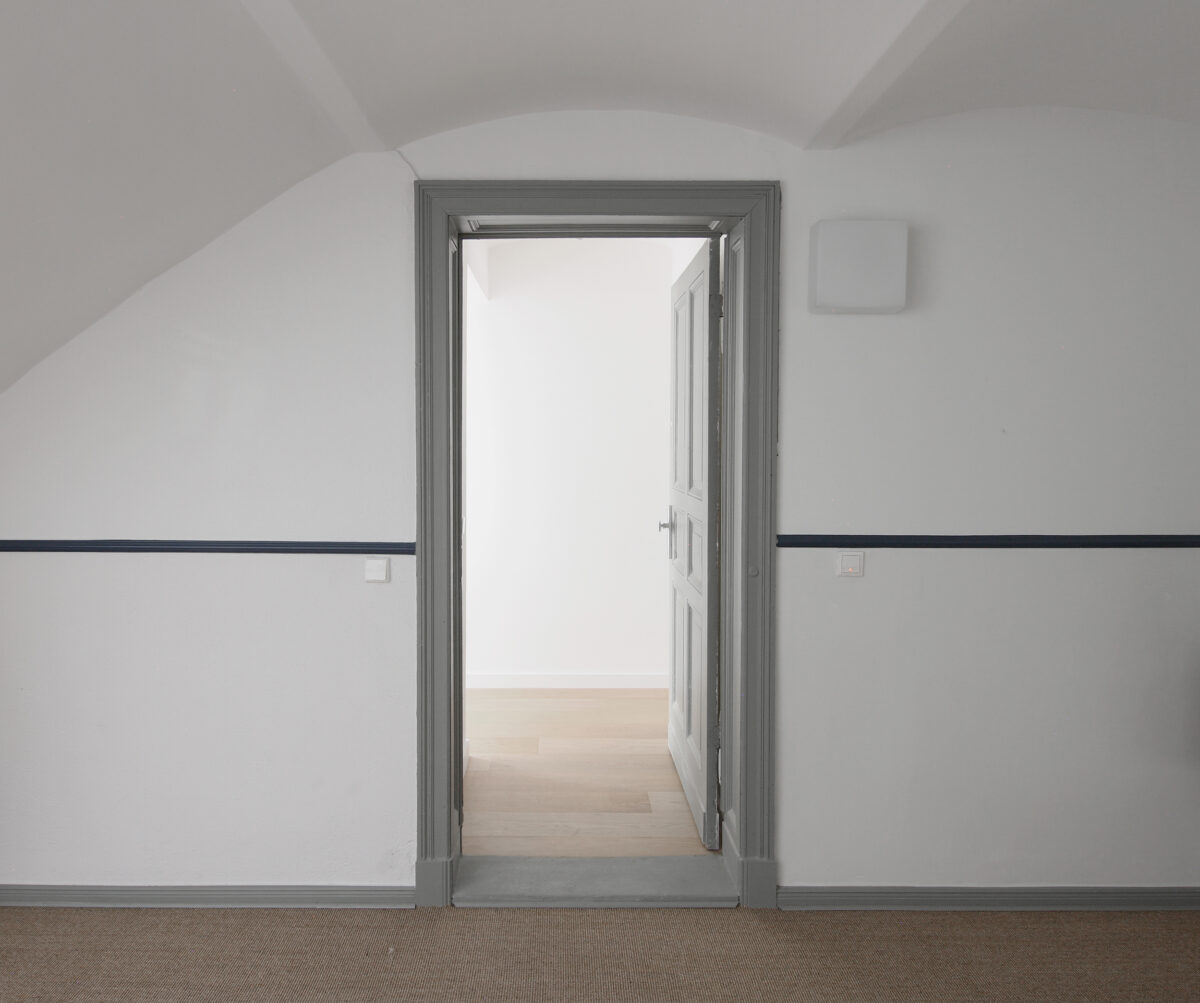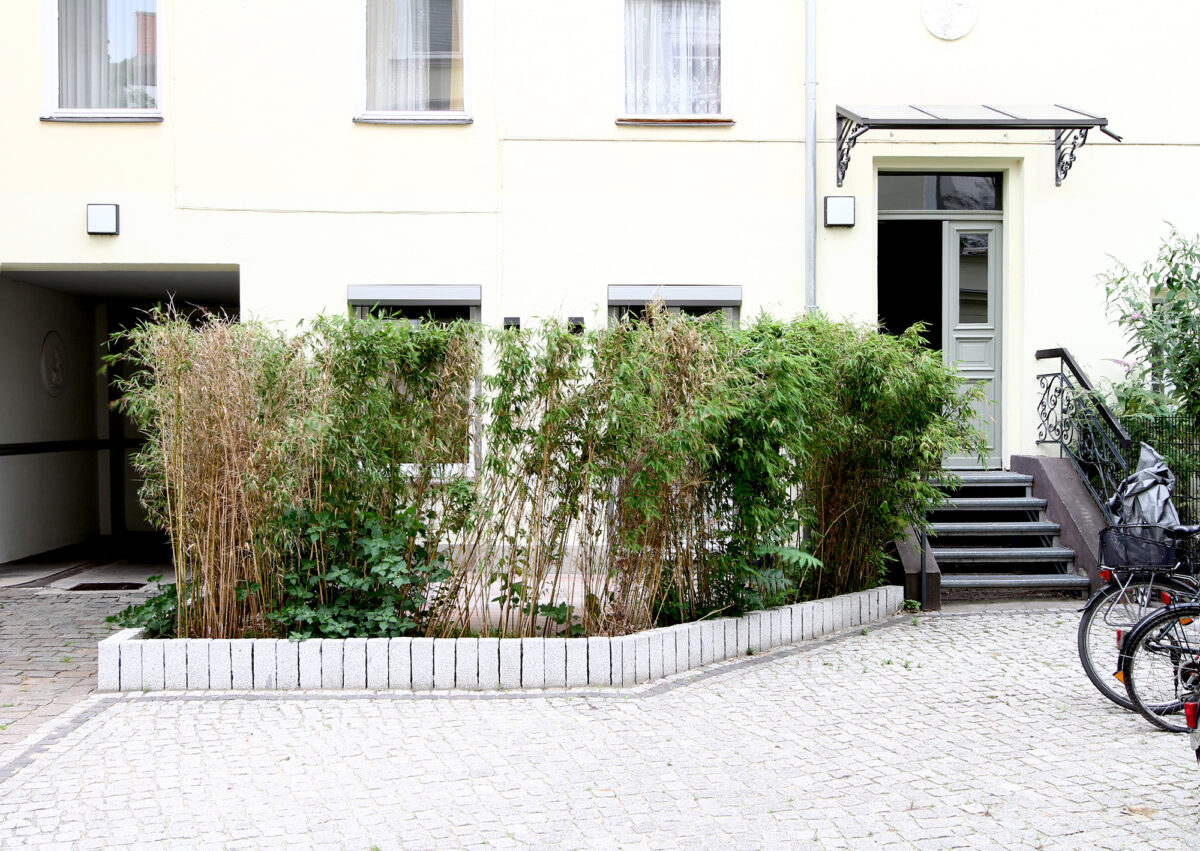 WICLEFSTRAßE WOHNUNG, APARTMENT, Berlin, Moabit, Germany, 2020
A tiny ground floor apartment tucked away in an atypical "hinterhof" block apartment building in Berlin. Located near the Moabit Markthalle and surrounded by parks.
This 47m2 apartment has a living room, kitchen, bathroom, storage, bedroom and an outdoor terrace – compact but charming. Bricks on one wall are left exposed and treated white. The play of light and shadow on the textured brick surfaces are referenced in Manhattan marble horizontal surfaces at windows and niches in the bathroom. A stepped and functional landscape of marble conceals a diagonal basement access below. Natural oak wood flooring warms the space and concrete tiles bring a slight industrial feel to the bathroom.
Architect: ALLEN KAUFMANN BERLIN
Photography: Justin Allen