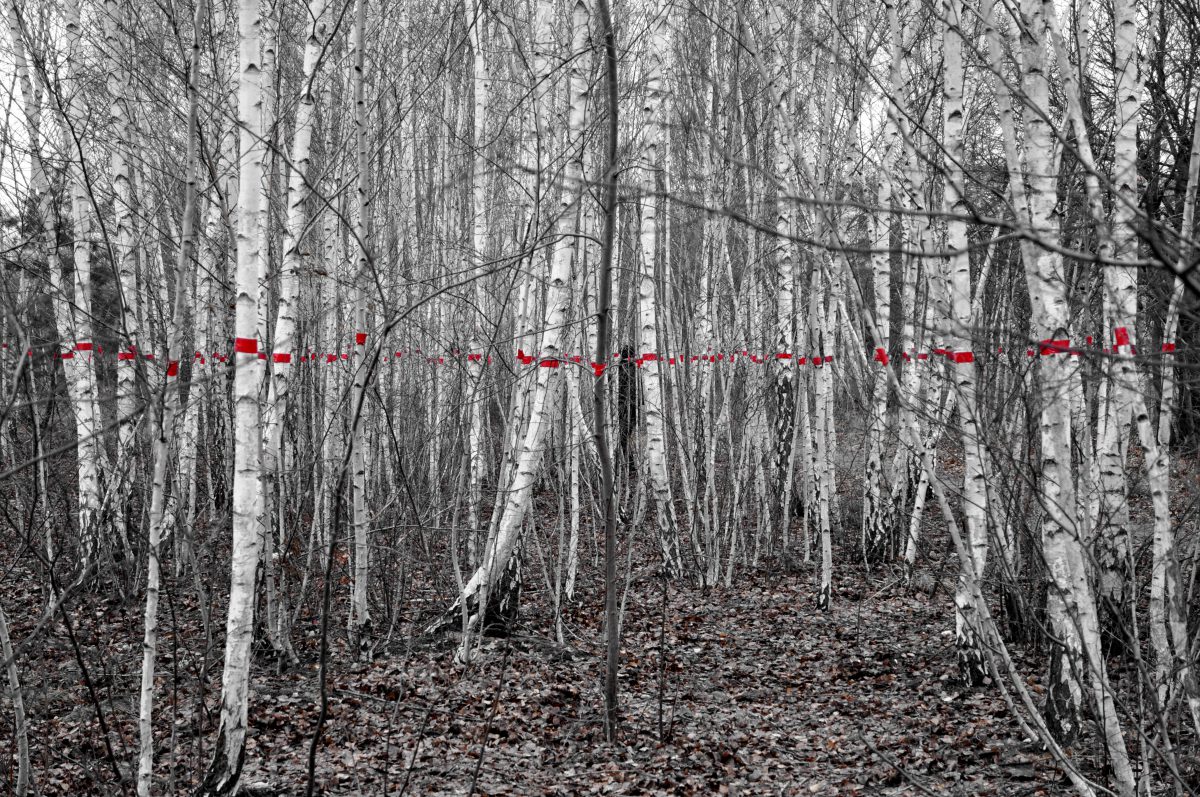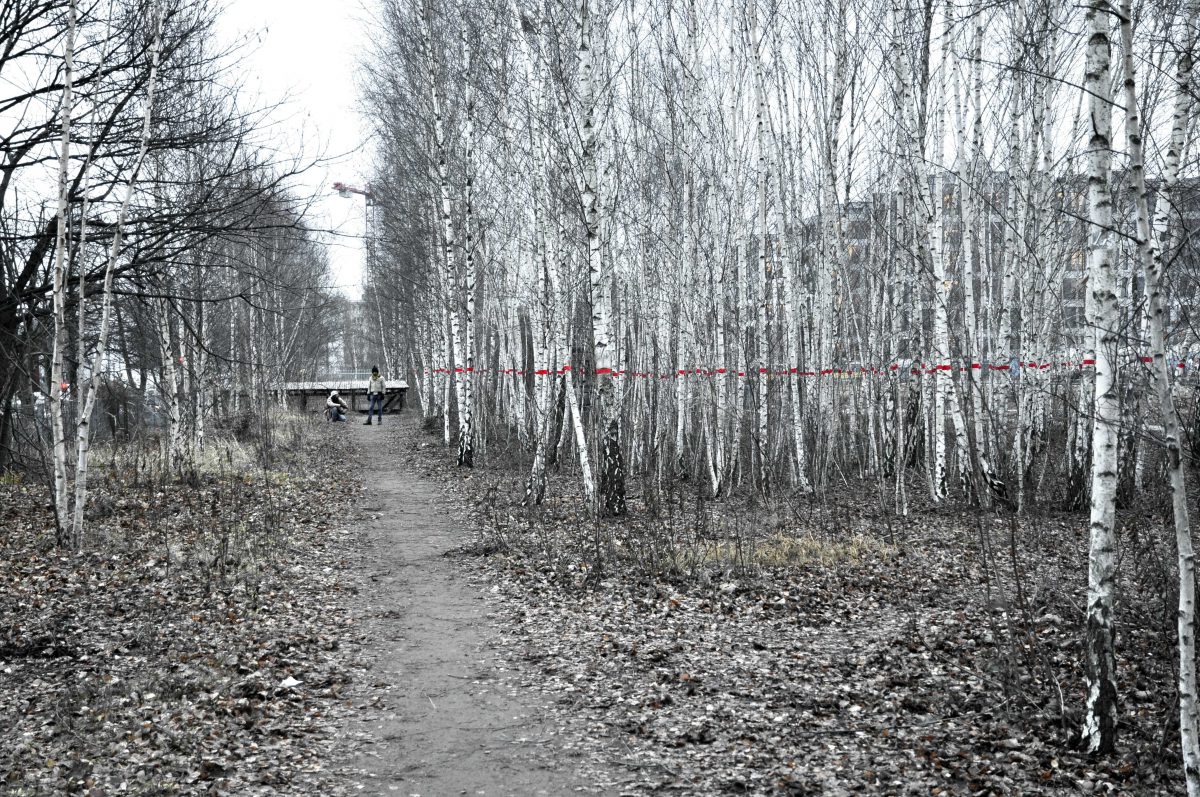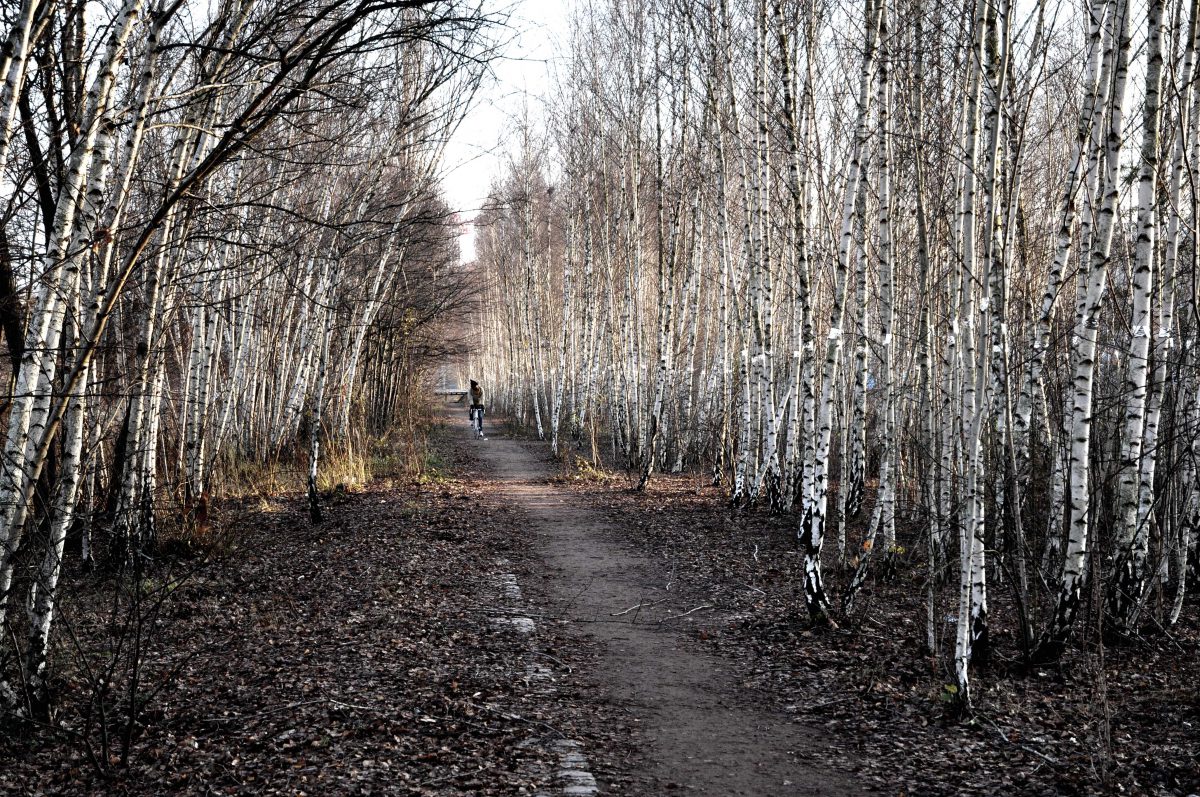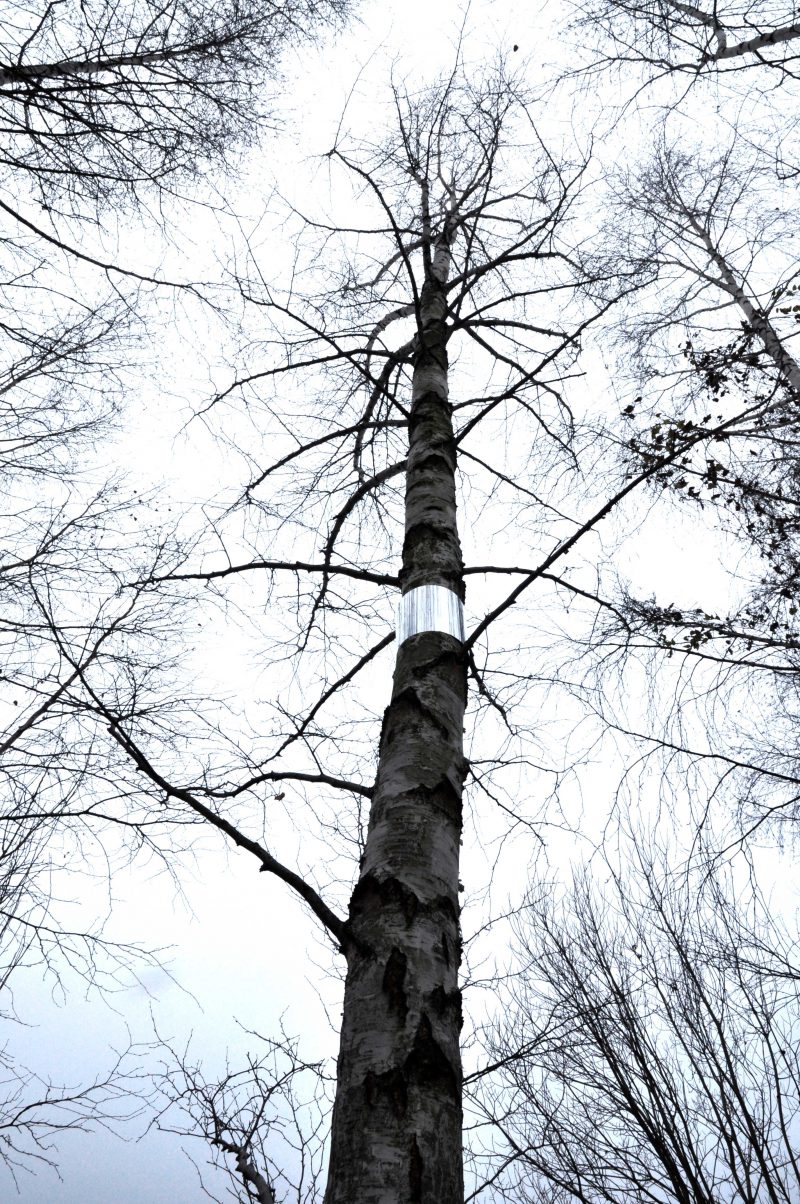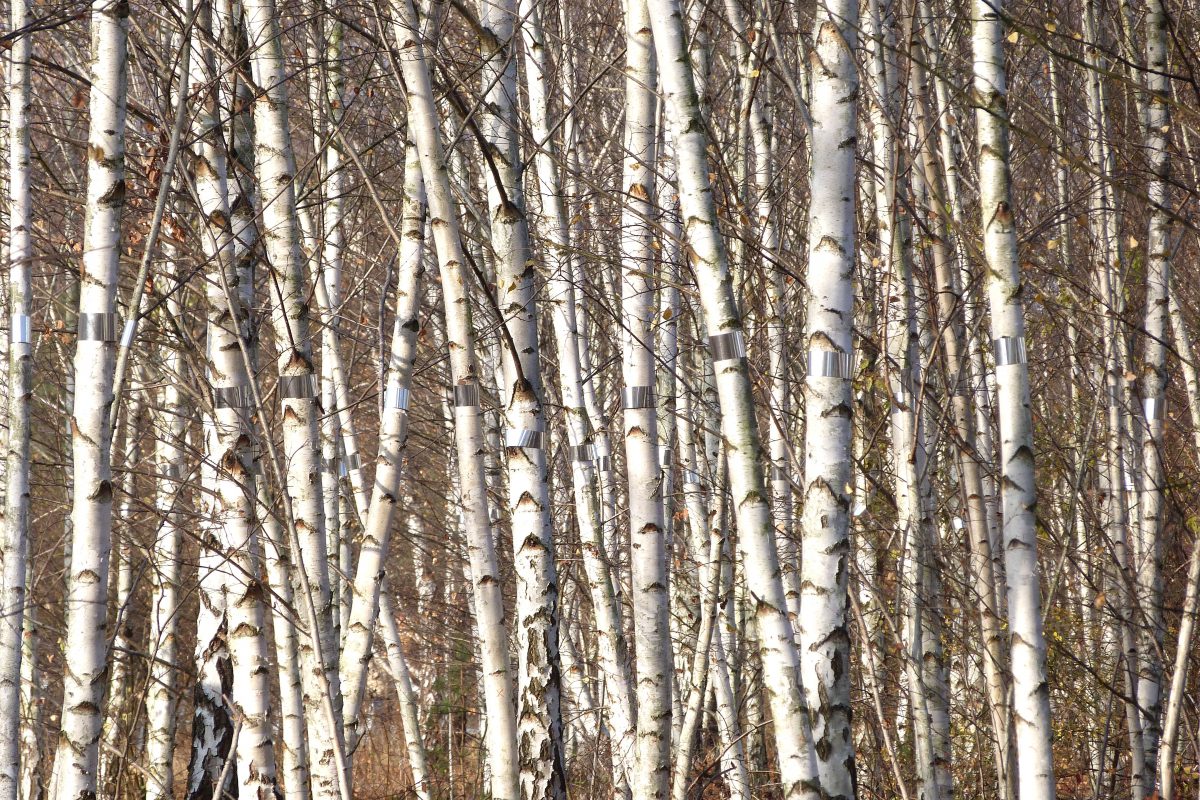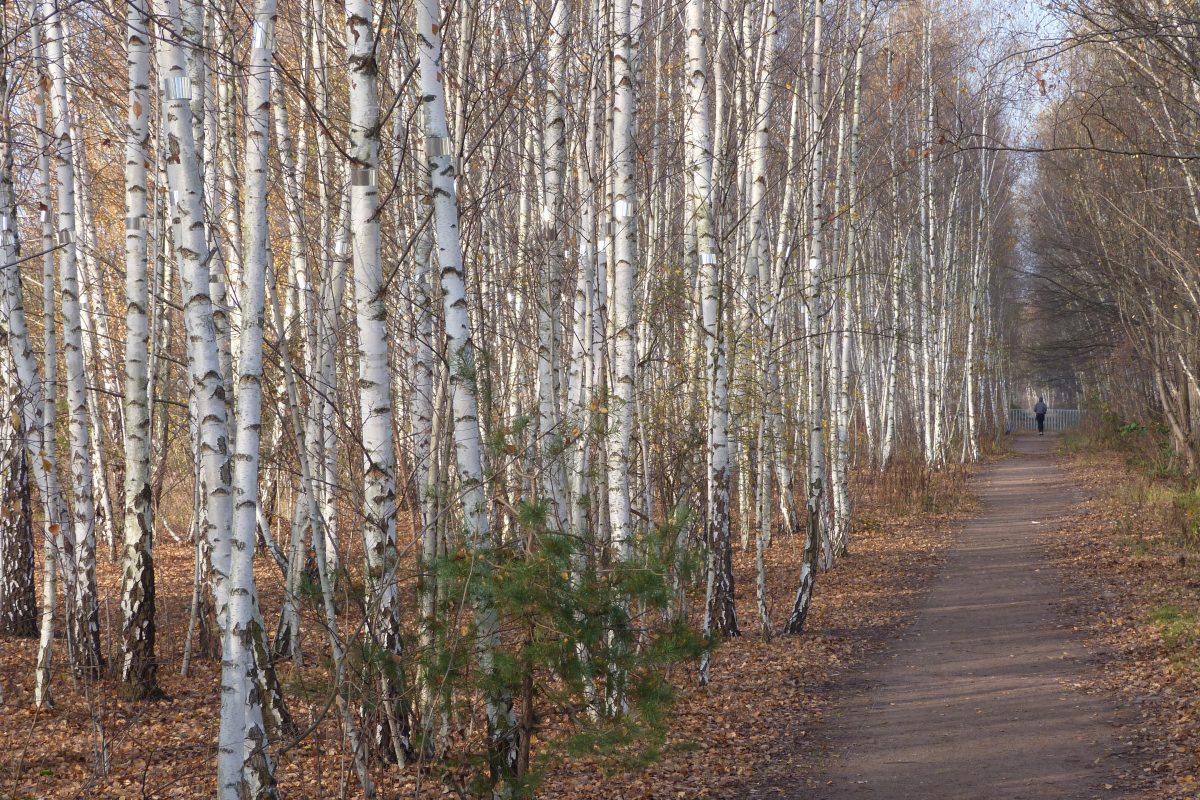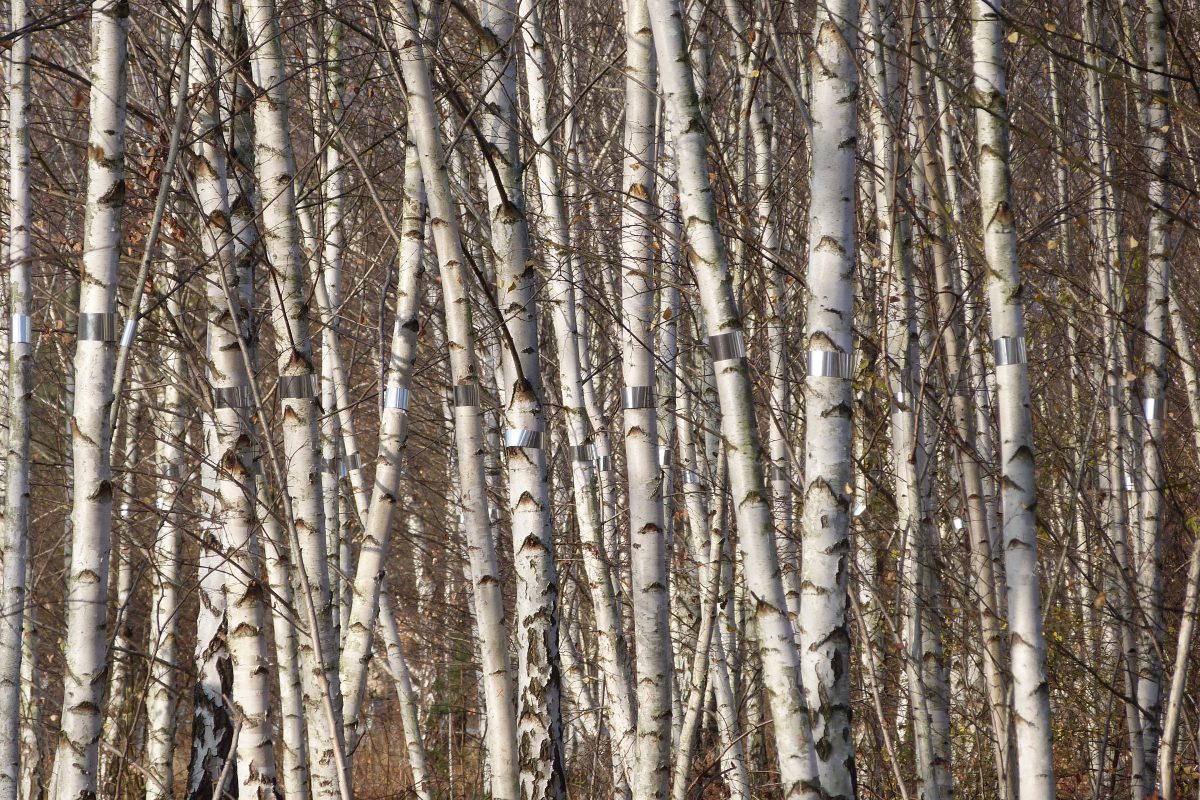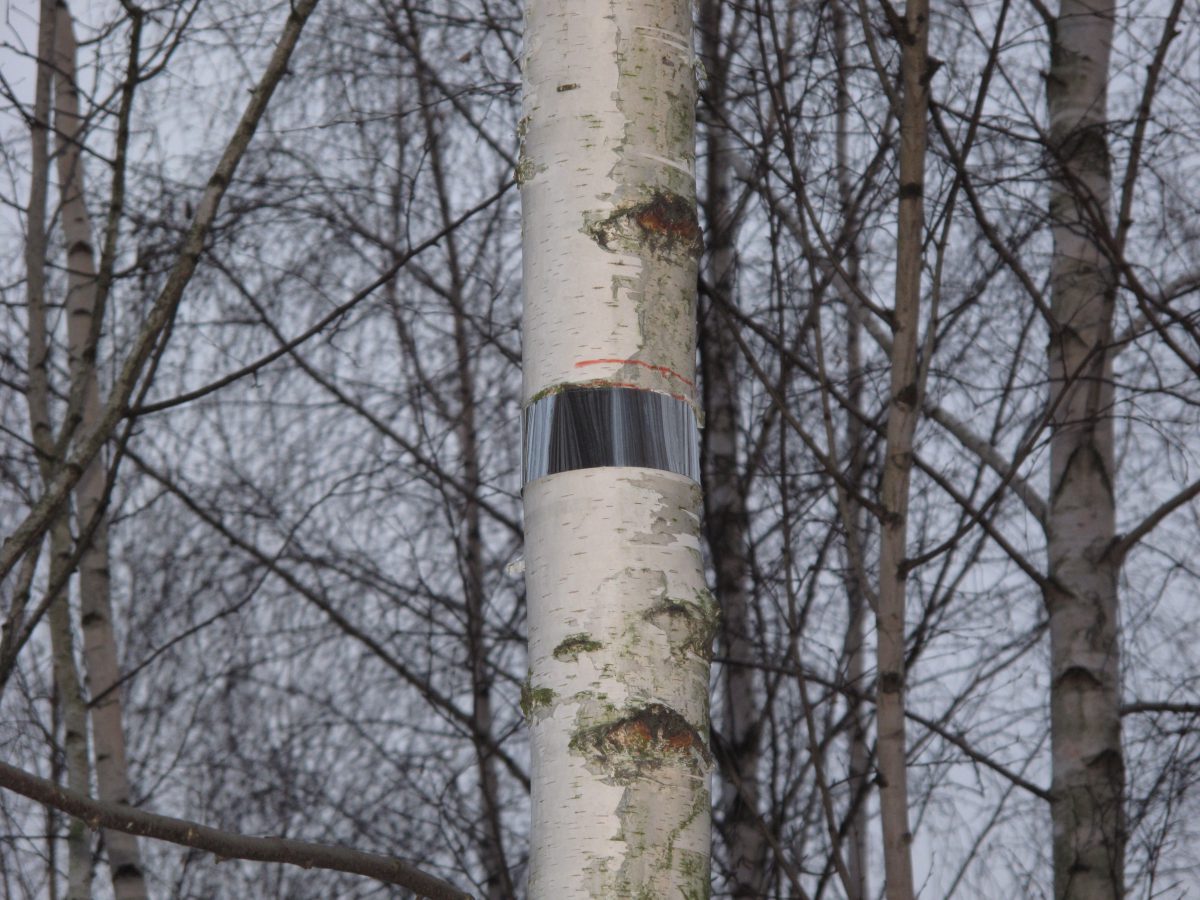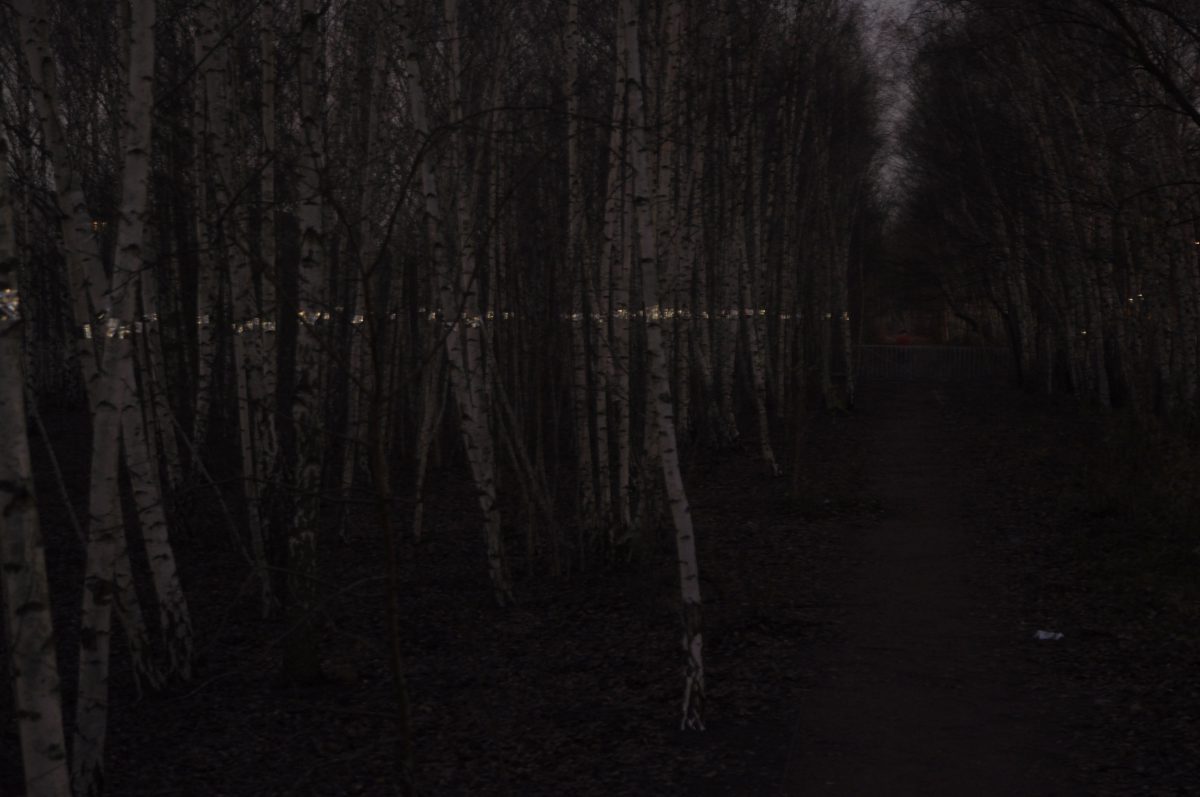 3M KONSTELLATION, Installation, Berlin, Mitte, Germany, 2015
3M Konstellation was an Art Installation in Park Am Nordbahnhof in Berlin, Germany by Justin Allen and Adel Motamedi for the 25thAnniversary of the termination of the Berlin Wall.
While walking through the park on a trail, there are stone pavers along the path demarcating the former Berlin Wall. However, because of leaves and natural debris the stones were rendered invisible. Next to the path was a fairly dense section of white barked Birch Trees.
For a first experiment, Justin Allen went through the Birch forest with red tape and taped a band of red tape around each tree at eye-level, essentially forming a horizontal red line in the density of the trees. Working together with Adel Motamedi we went through a series of studies and experiments and decided to propose a horizontal line of reflection at the former Berlin Wall height using Birch the Birch Forest.
Artists: Justin Allen and Adel Motamedi
Installation: Justin Allen and Adel Motamedi
Photography: Justin Allen and Adel Motamedi
Thanks to the City of Berlin