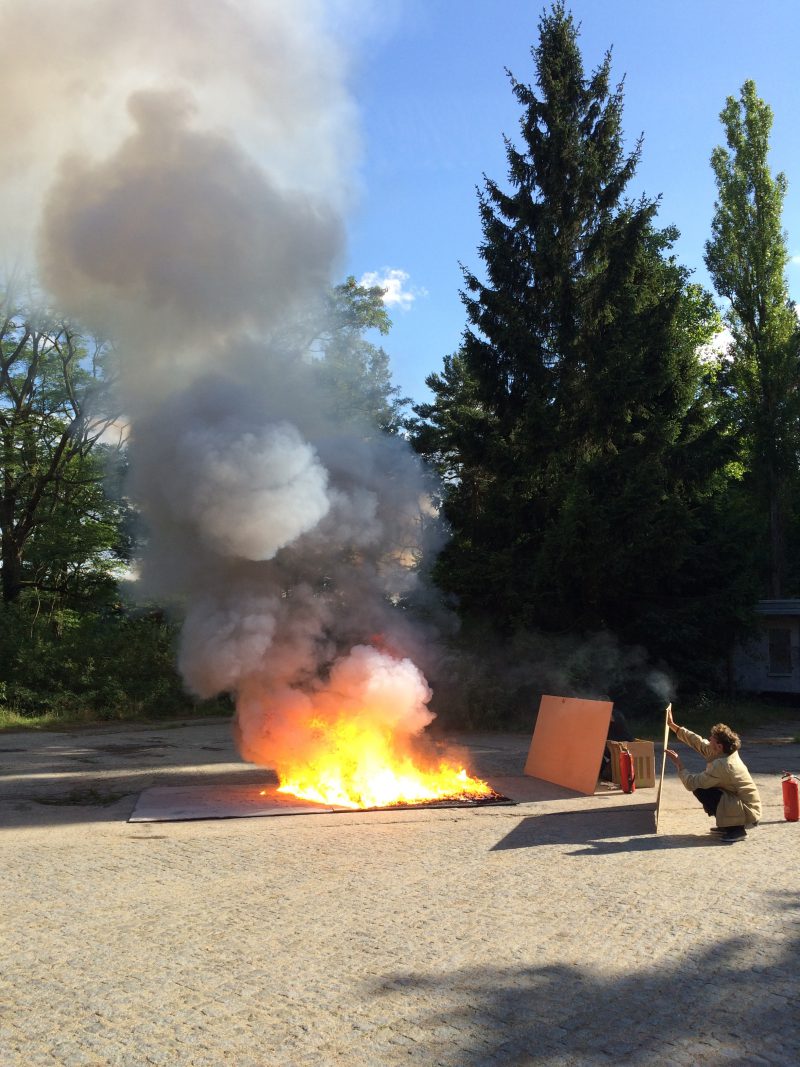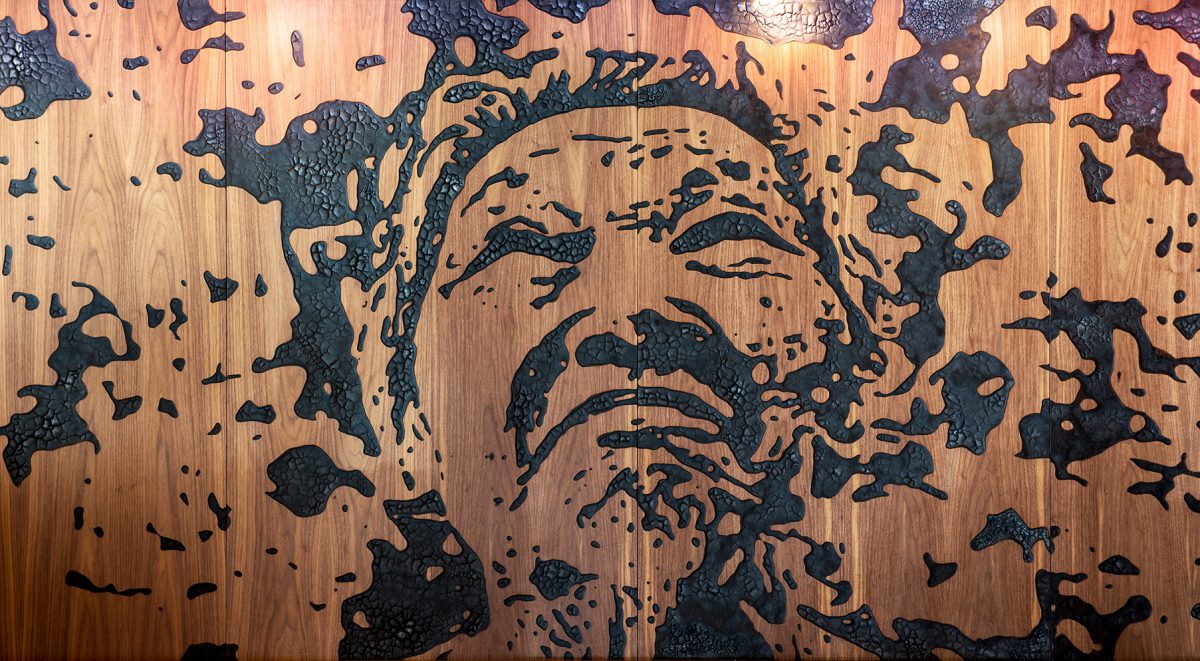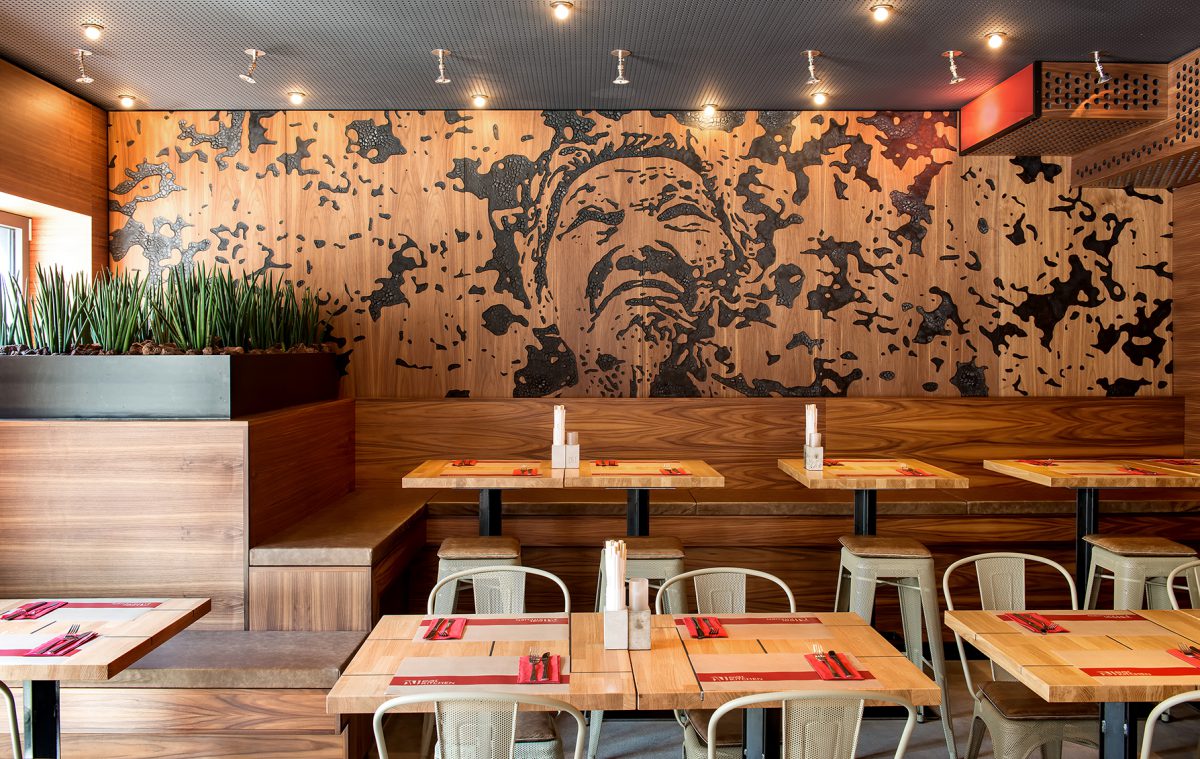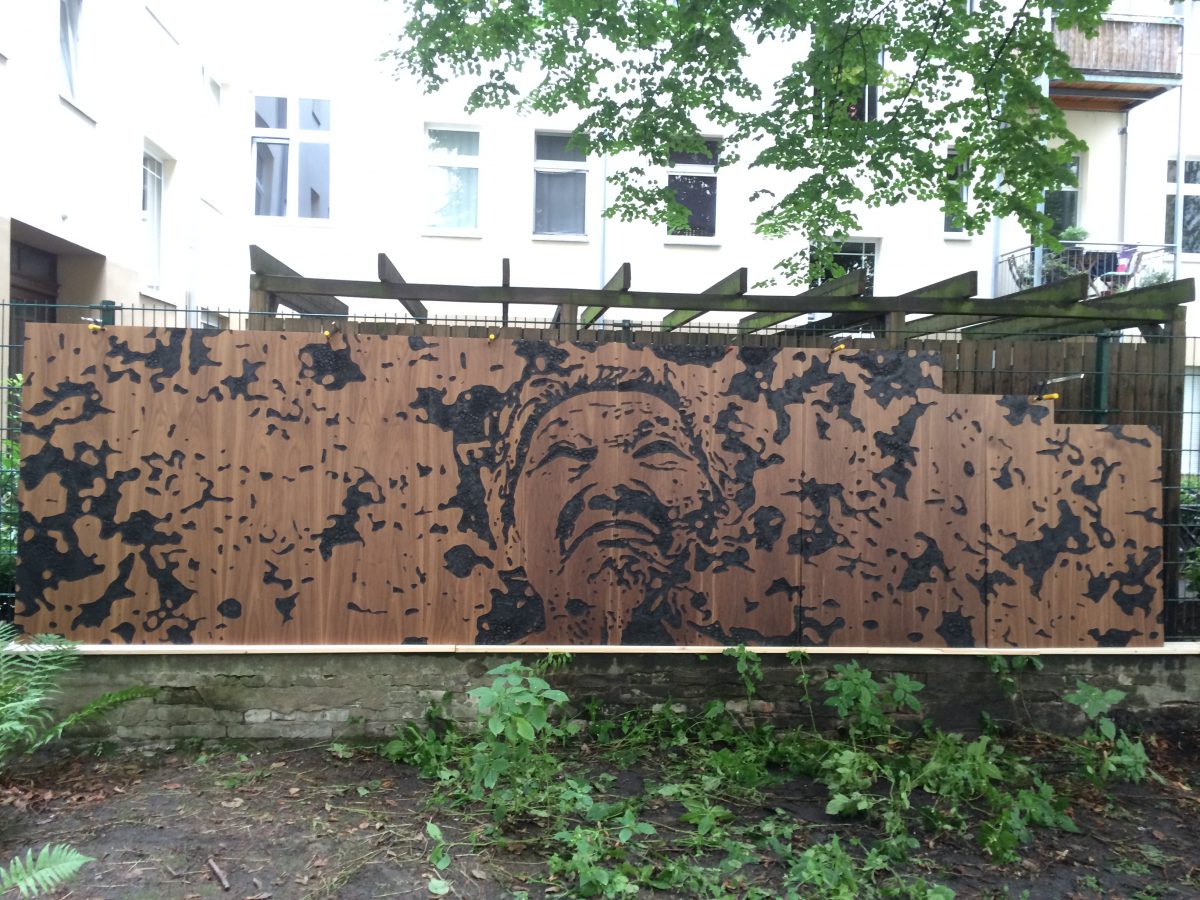 Black Walnut Veneer Burn, Installation, Berlin, Germany, 2015
Black Walnut Veneer Burn was a separate contract for a restaurant Project we did in Berlin Mitte. The client wanted to hire an Artist to chisel a Face out of a material. We proposed burning a face.
The interior walls of our Project had Black Walnut veneer over a substrate surface with CNC bored holes for acoustic and hvac purposes, but also to give the walls a texture. We found this method of subtraction interesting in that it exposed the veneer and the substrate material.
As an experimental installation and after many failed attempts we discovered a method of treating the Subject Veneer with fire to burn out a face. For this installation proposal we worked with artists and fabricators in Berlin.
Design: Justin Allen and Philipp Bünger (artist and architect)
Prototypes: Justin Allen and Philipp Bünger (artist and architect)
Fabrication: Justin Allen, Adel Motamedi and Johannes Helm
Photography: Yuzhu Zheng