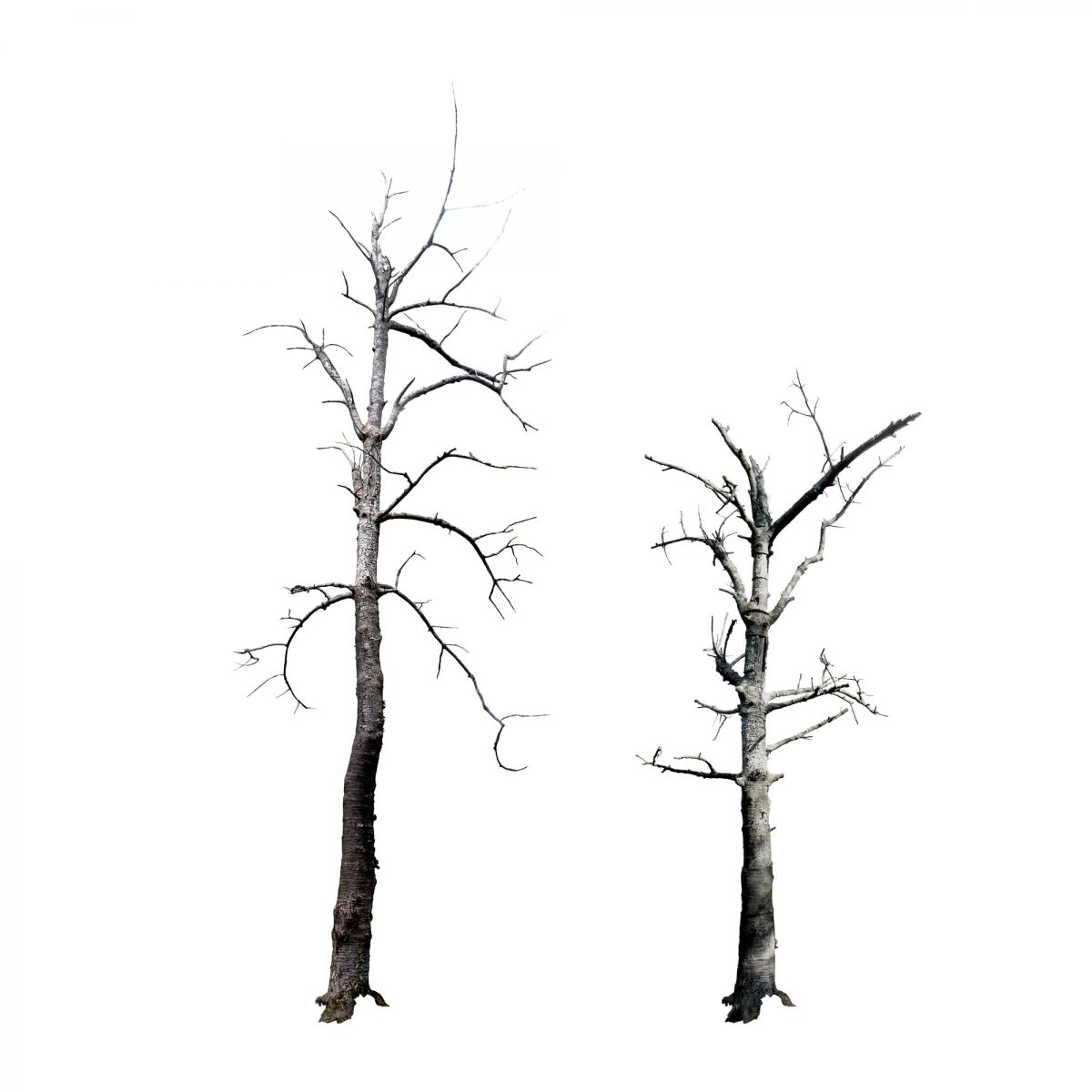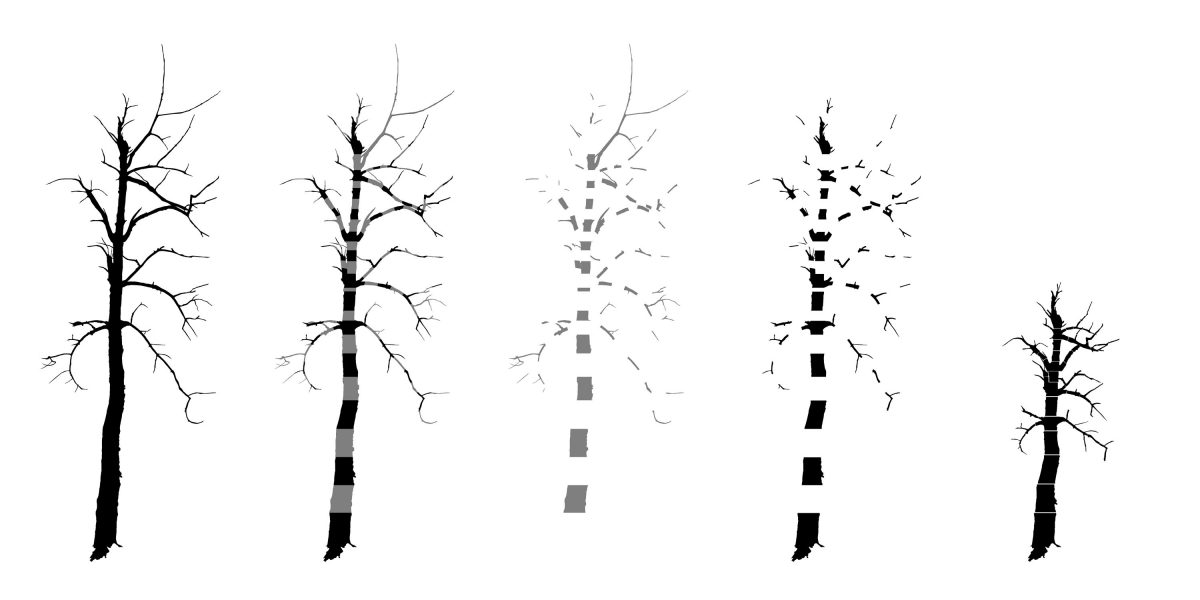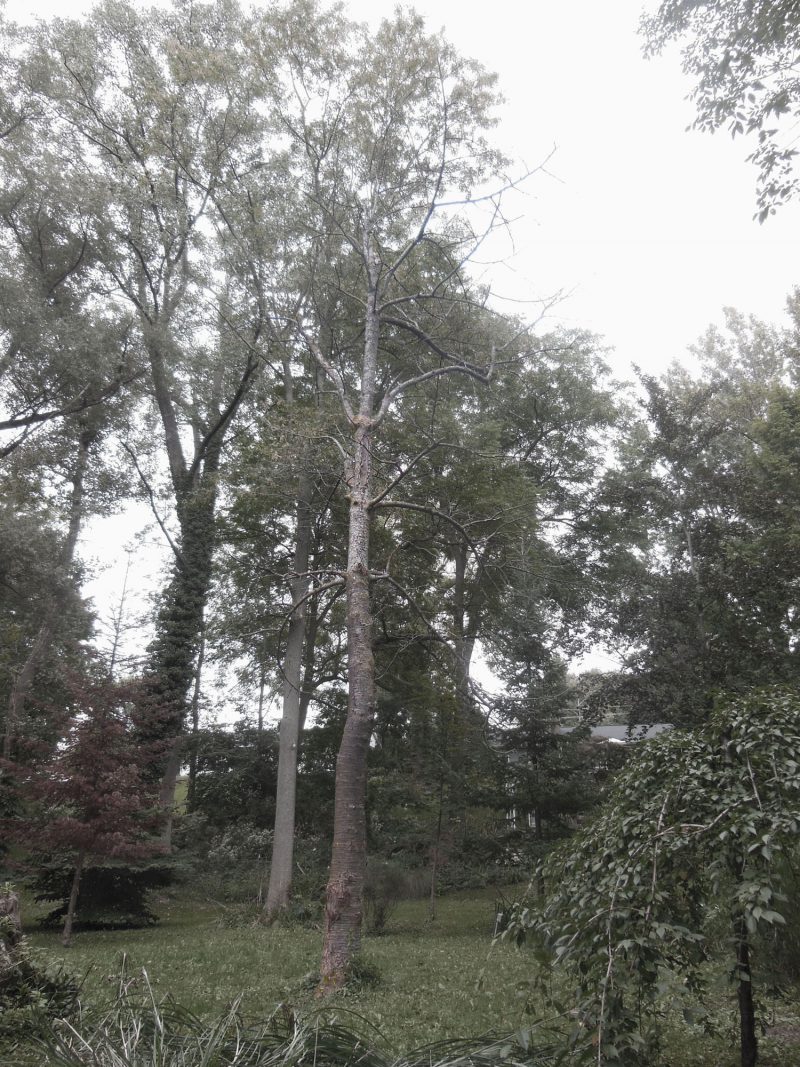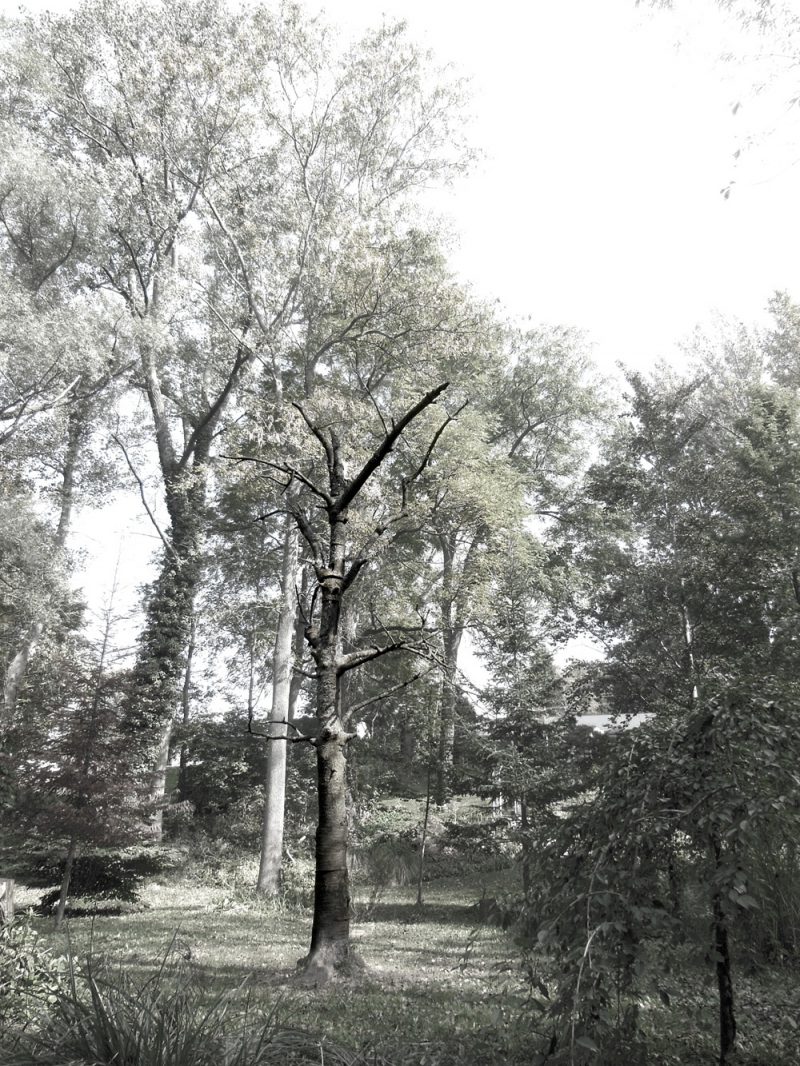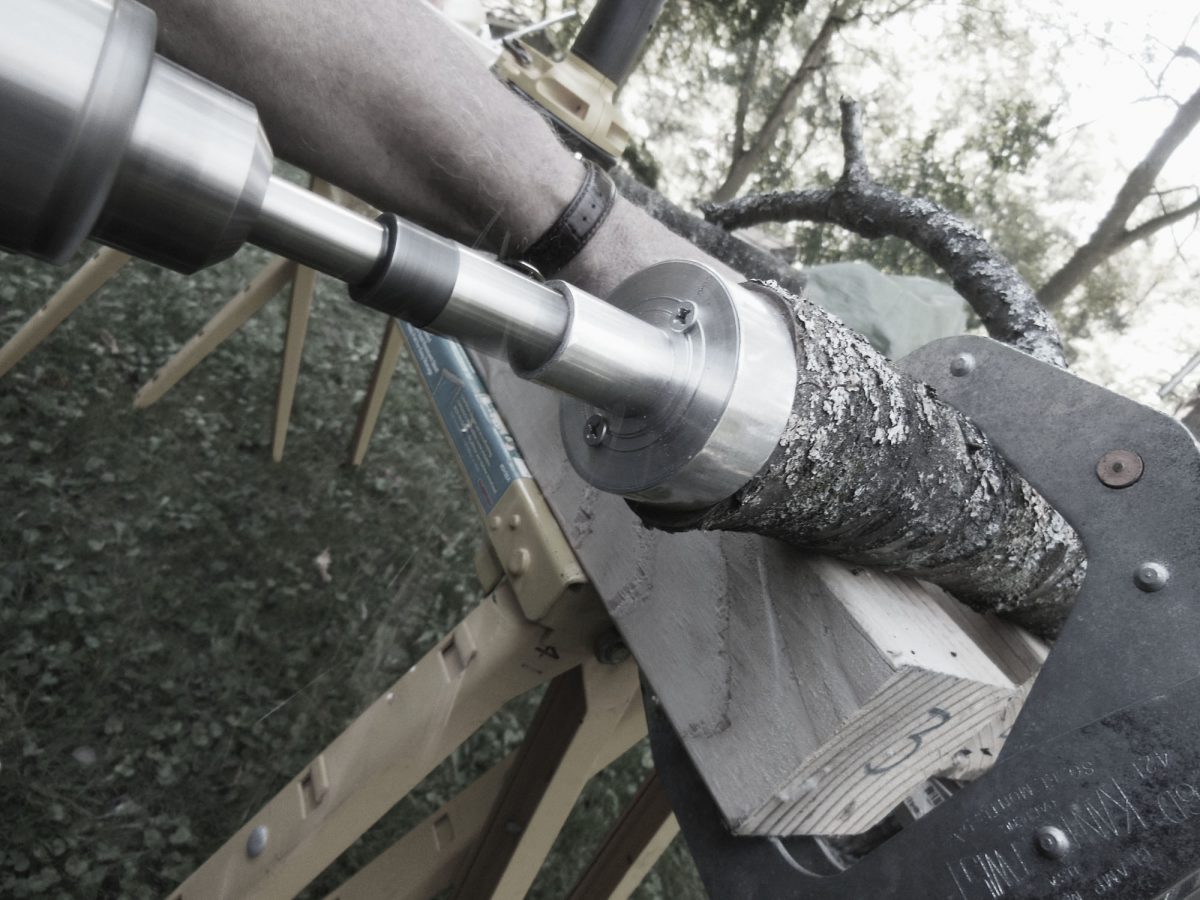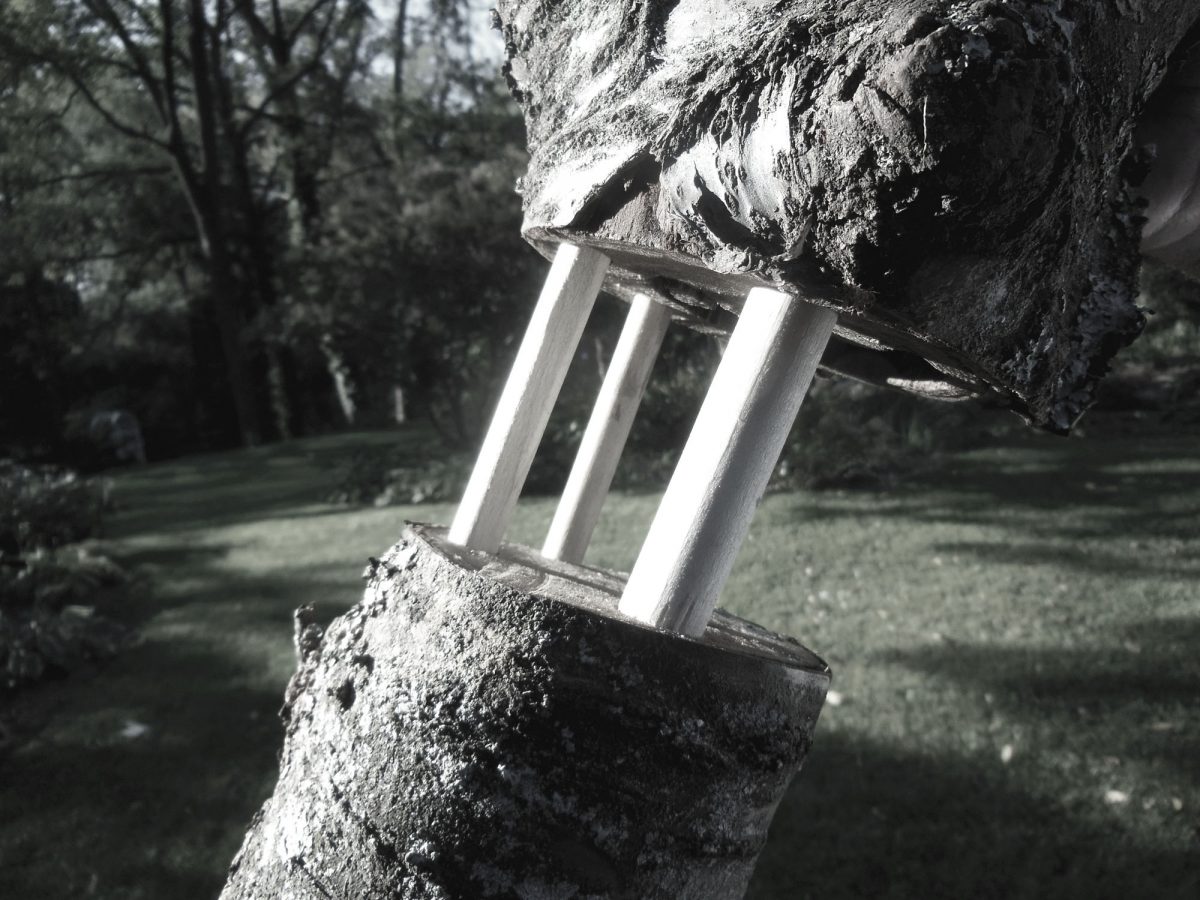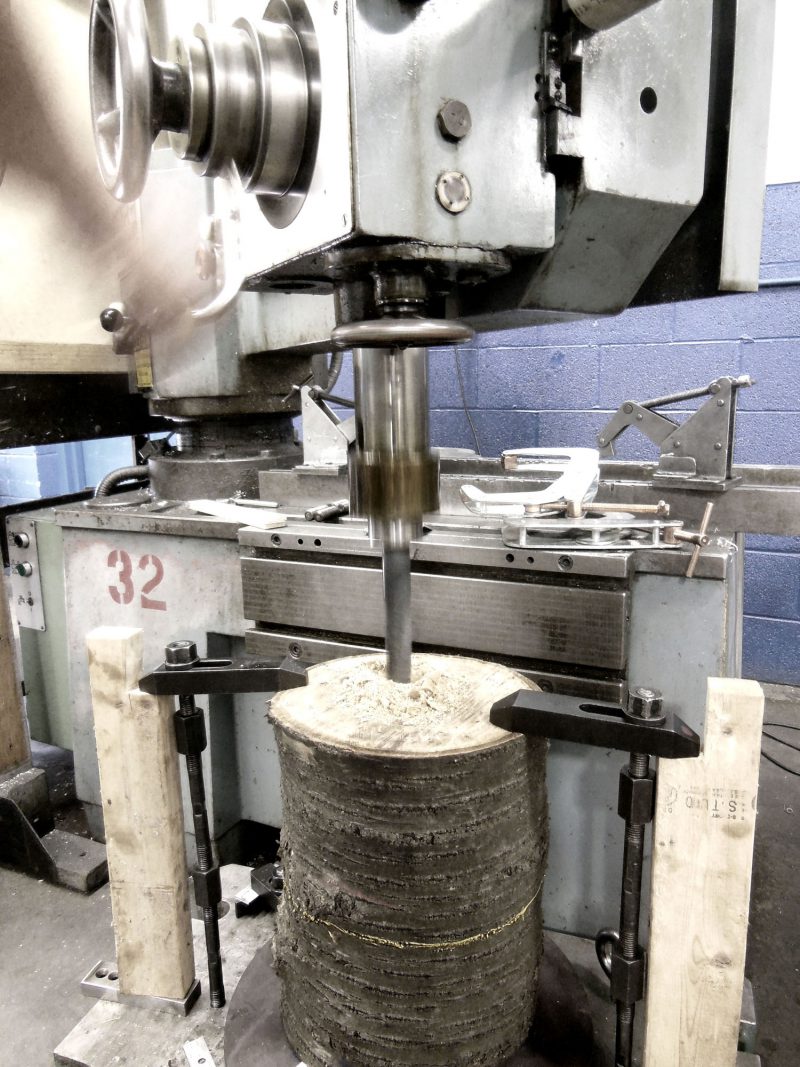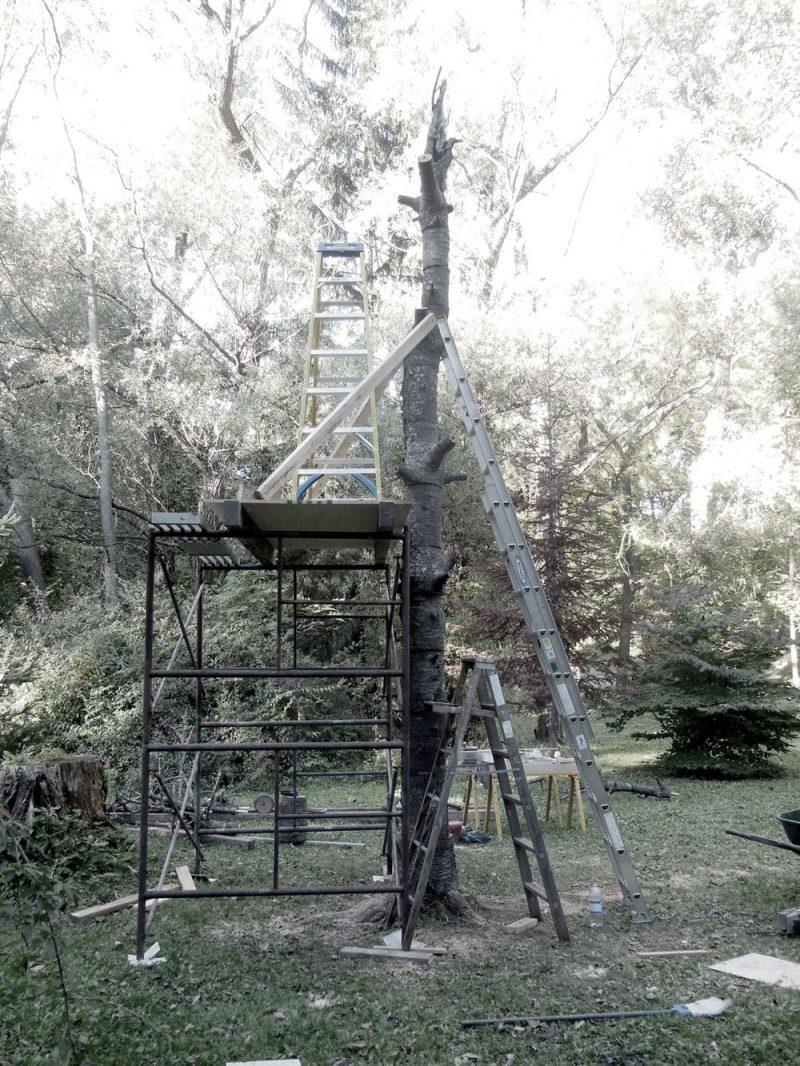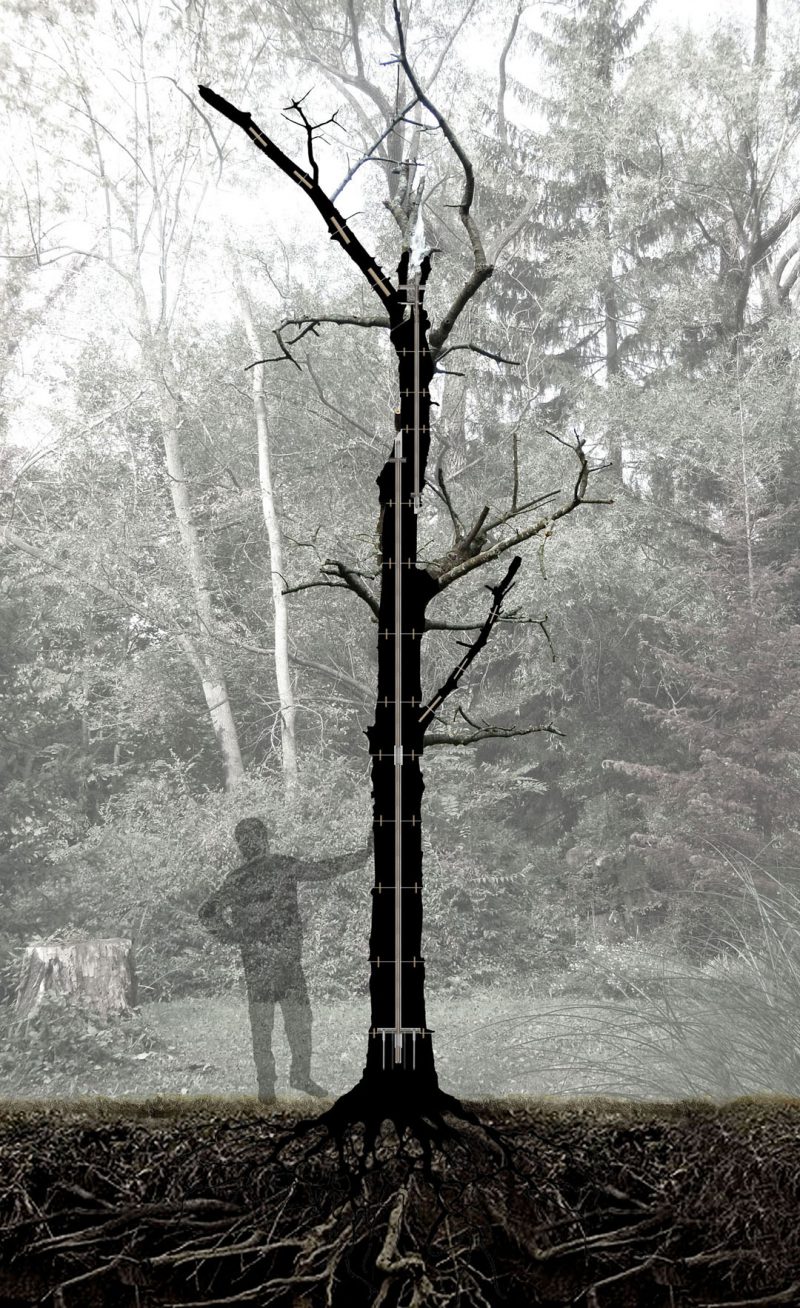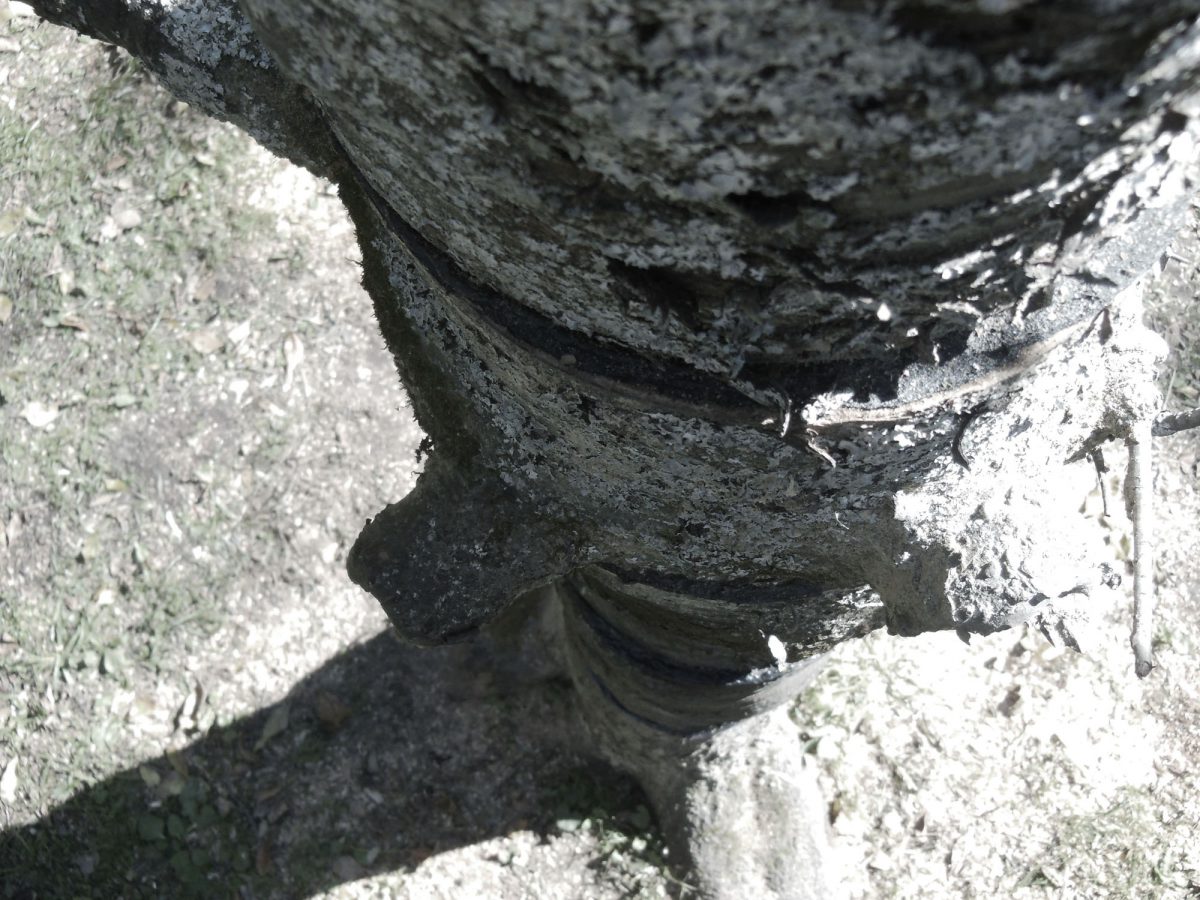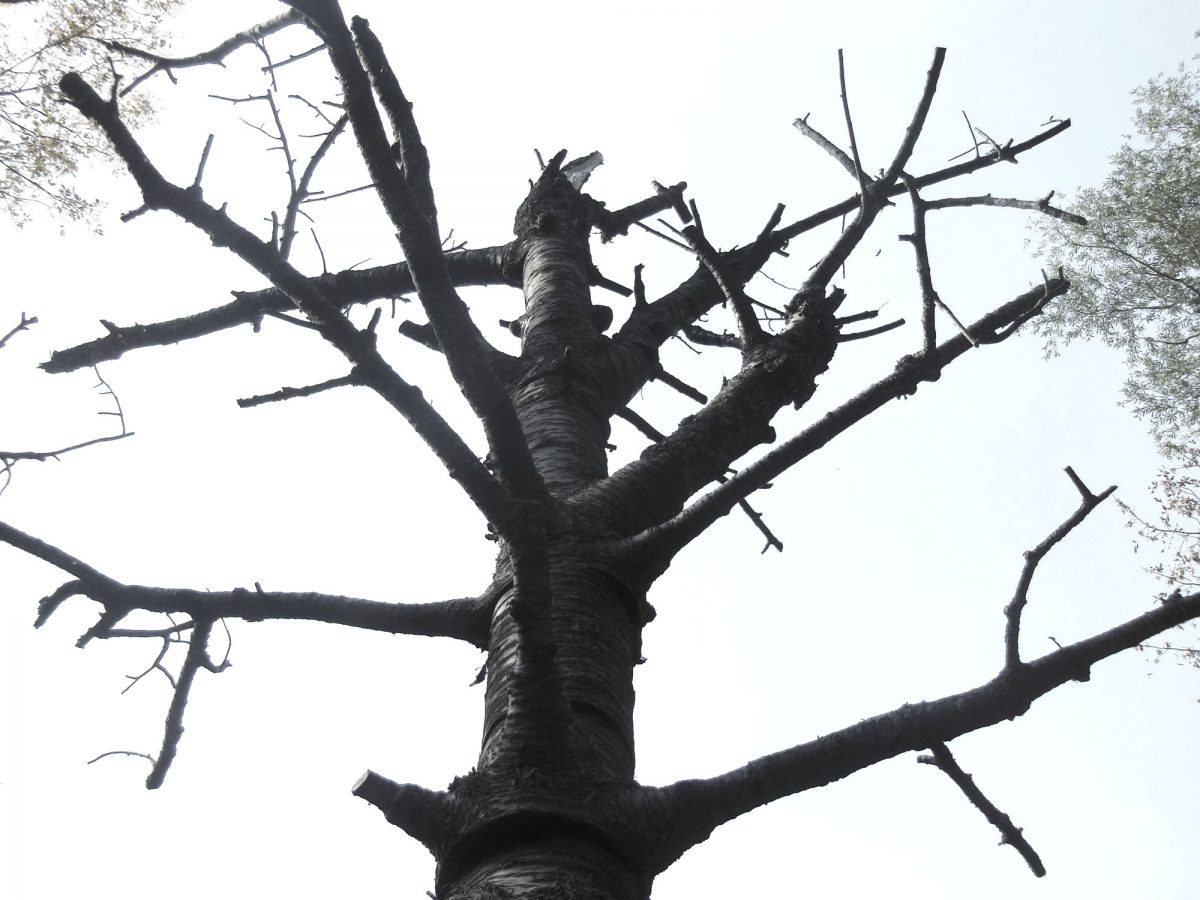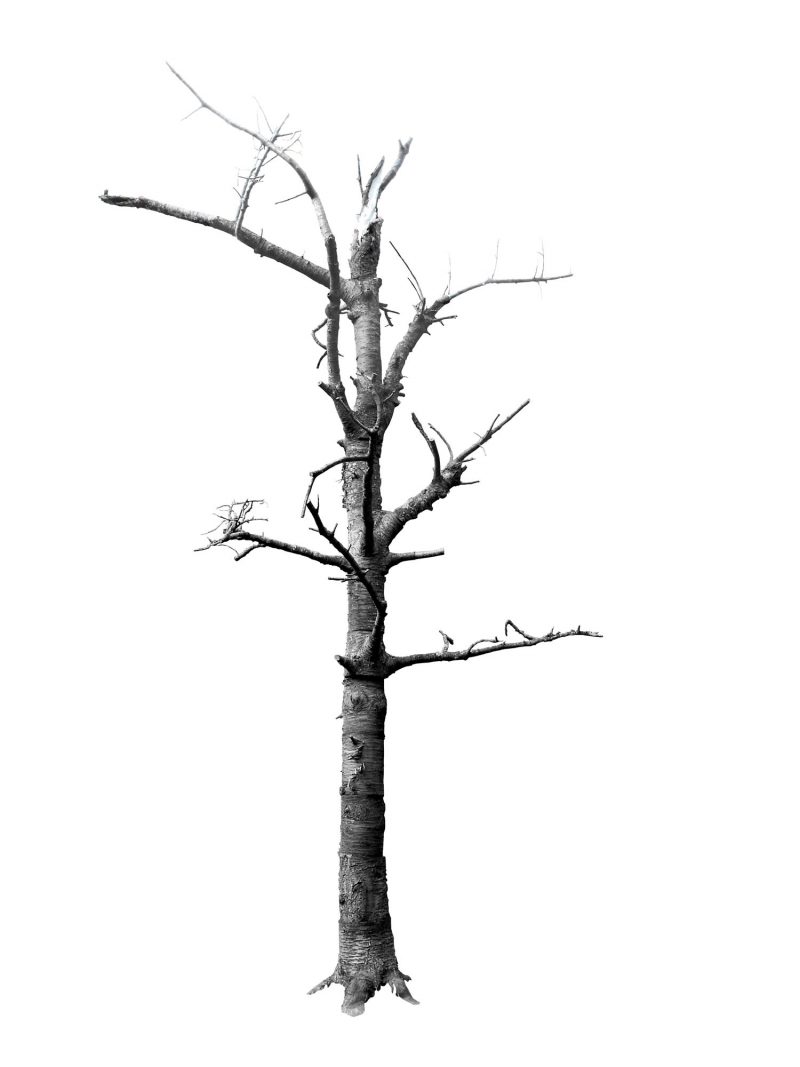 DEAD DWARFED CHERRY TREE, sculpture, UPSTATE NEW YORK, USA, 2013
Dwarfed Dead Cherry Tree is an installation in Upstate New York of a reconstructed dead cherry tree. It is a quasi-permanent sculpture resulting from an attempt to scale a tree by 50% of its original form.
While I was in UPSTATE NY, I had been sleeping outside in a Thoreau type cabin I built with my father several years ago. Every morning on my way back up to the main house I passed by our old Cherry Tree, which I noticed was dead.
For whatever reason I had a memory of using the transformation tool in Photoshop for elevations and renderings. Steven Holl used to come to our tables and ask us if we could use that "magic wand" tool and fix everything, like scaling a tree to match the perspective better.
And I had a thought, what if you physically scale an actual tree to fifty percent its original size? It was a freeing moment for me because it was not a "traditional" thought or speculation that an architect might have, but the training and skillset of an architect could be used advantageously for planning and executing such a project.
I sketched out a plan with a diagram and with the help of my father; we began to deconstruct the tree in alternating sections of the tree trunk and branch members.
First I carefully cut and lowered the branches using a handsaw and rope. I organized the branches off to the side and began cutting them into their segments. Then we felled the trunk part of the tree and segmented it into approximately 16-18 inch long segments.
Using a machine shop, we made aluminum jigs of differing diameters to drill perpendicular straight holes into the branches for wooden dowel and glue reassembly.
For the alternating trunk members, we used a large swivel drill press and a long 1.25-inch diameter drill bit to precisely drill central holes for an eventual stainless steel threaded rod core.
Where the diagonal 2×4 bracing is temporarily fixed to the tree, there is a noticeable shift in plan of the tree trunk path. This jog also required a shift in the stainless steel threaded rod core. It is like an elevator transition, at this trunk member floor you have to get off and get on another elevator to ride the rest of the way to the top.
Fixed to the stump is a round 1-inch thick stainless steel plate screwed with lag bolts. The center of the plate has a threaded hole, which receives the three quarter inch stainless steel threaded rod core. The trunk segments are stacked onto one another in their proper order. Each section end is treated with tar and further indexed with wooden dowels.
Fabrication: Justin Allen and Tom Allen