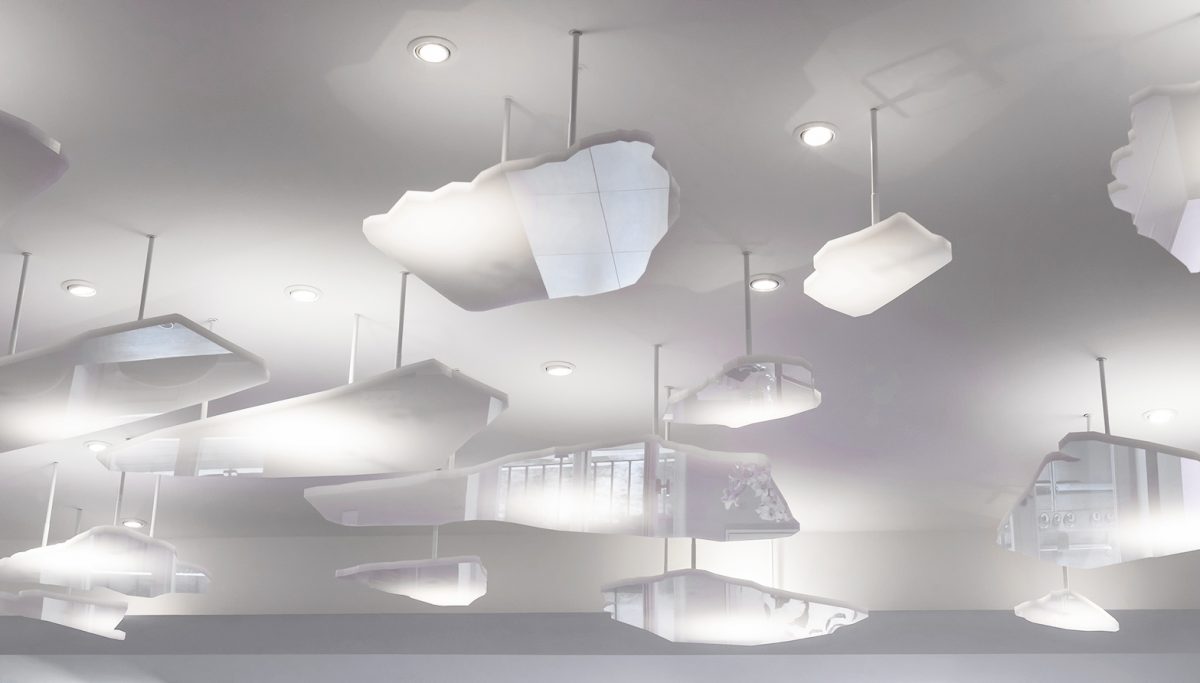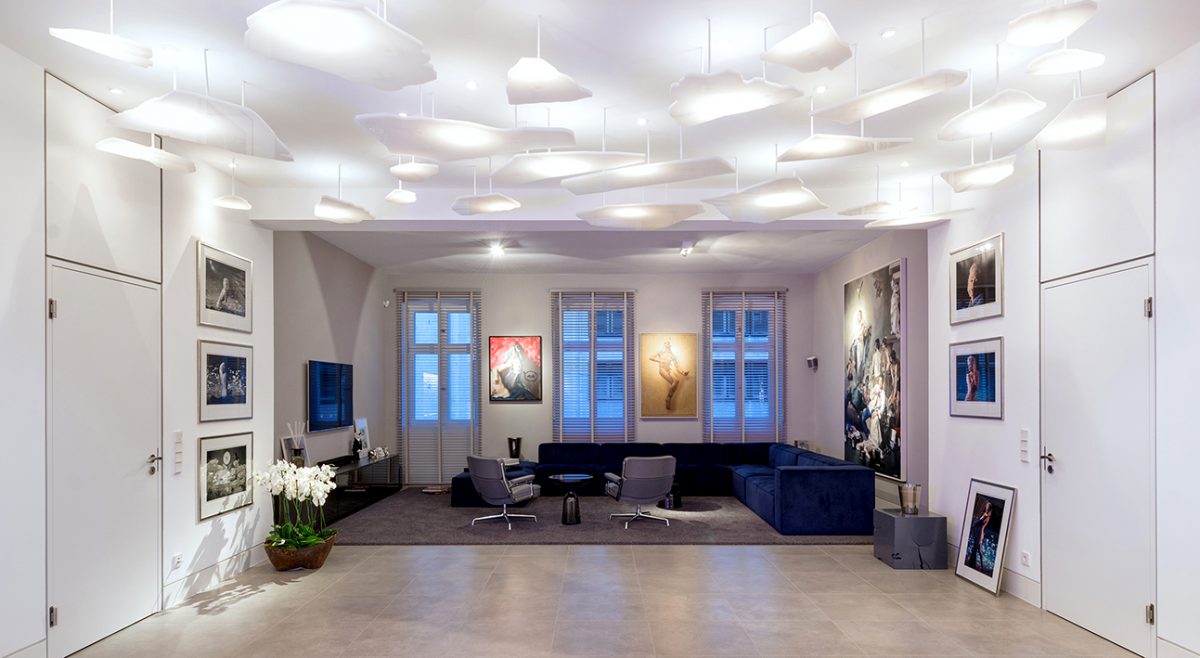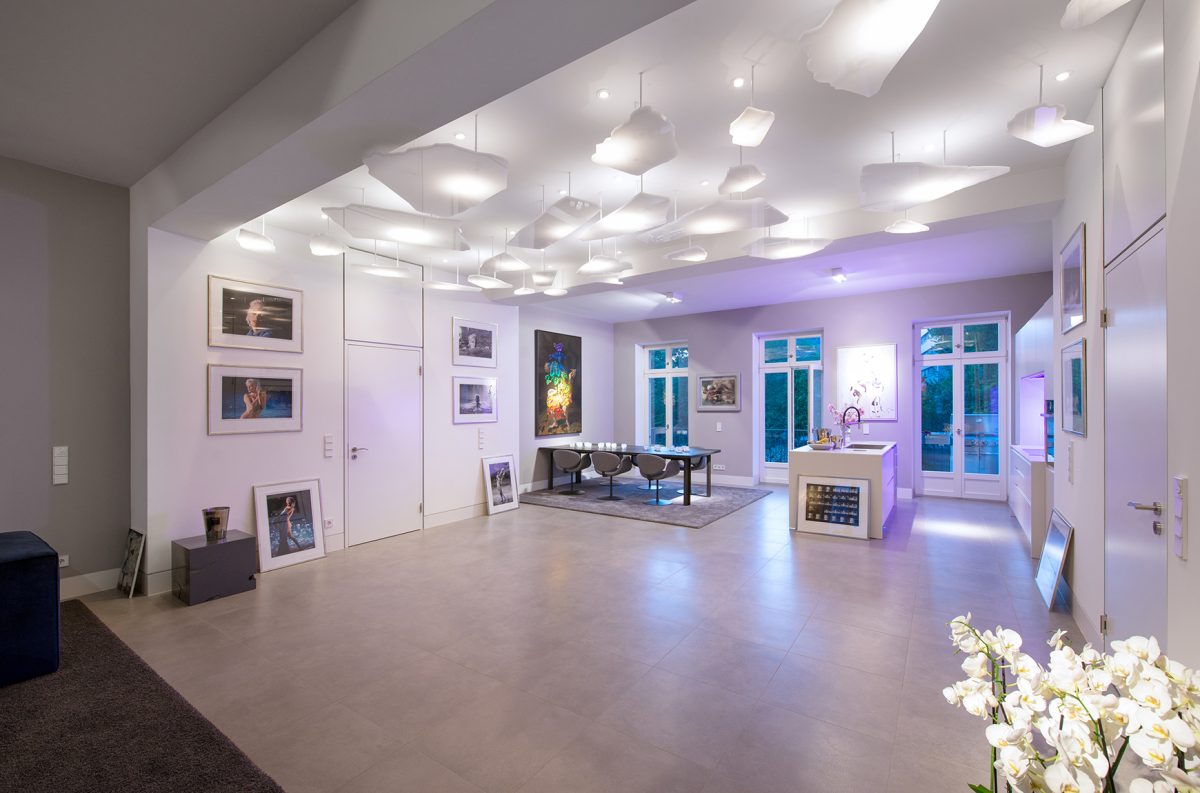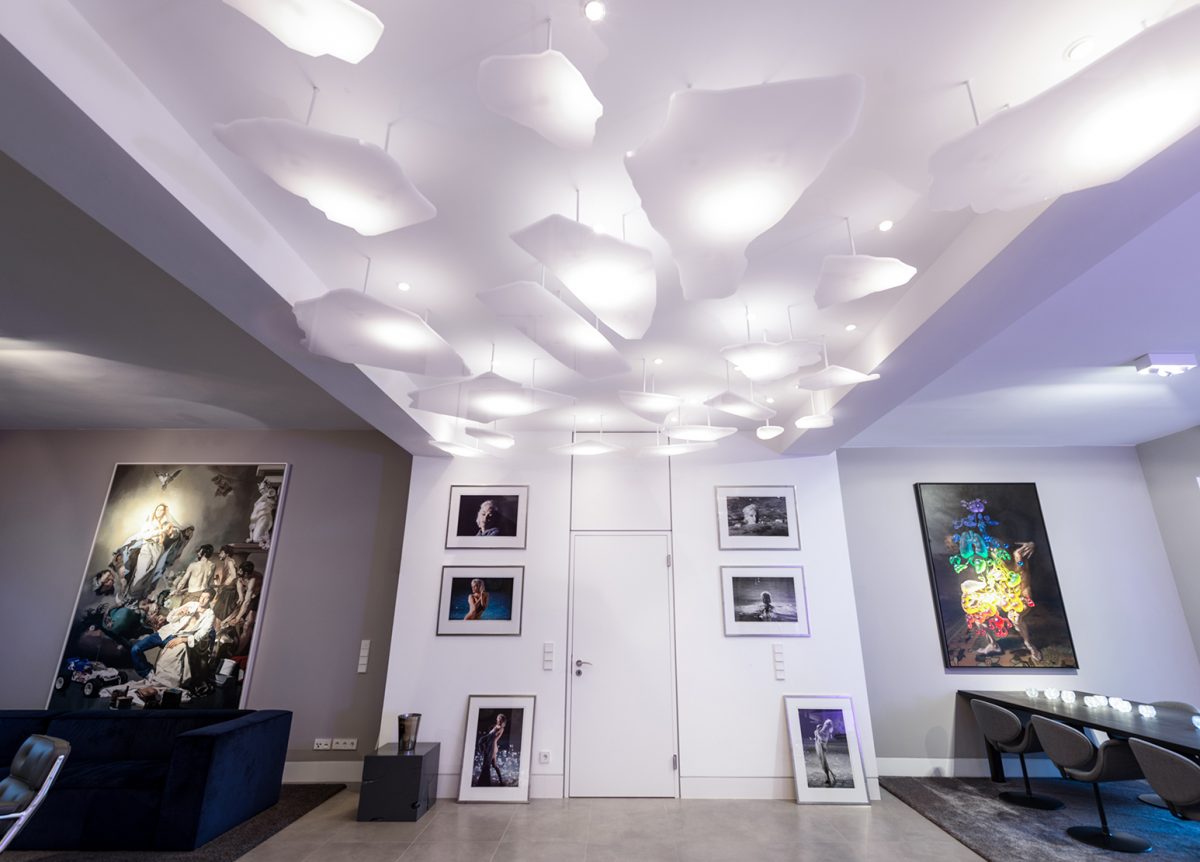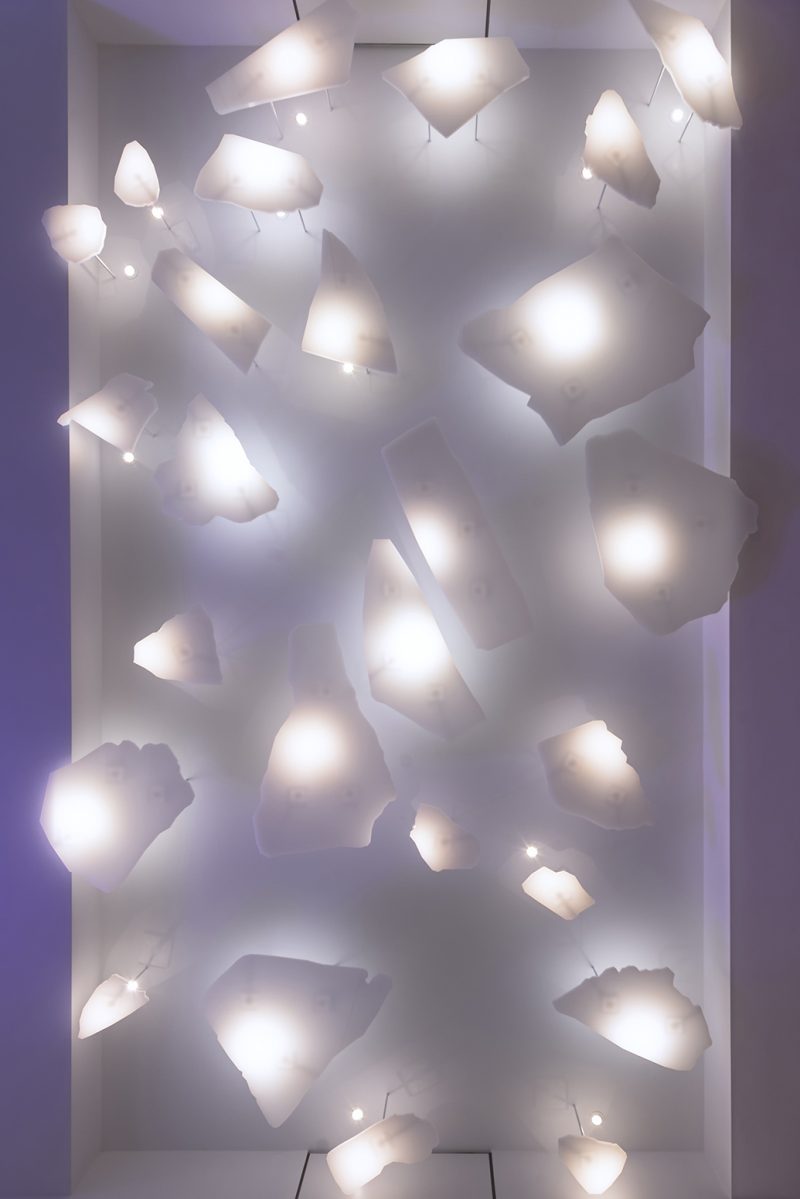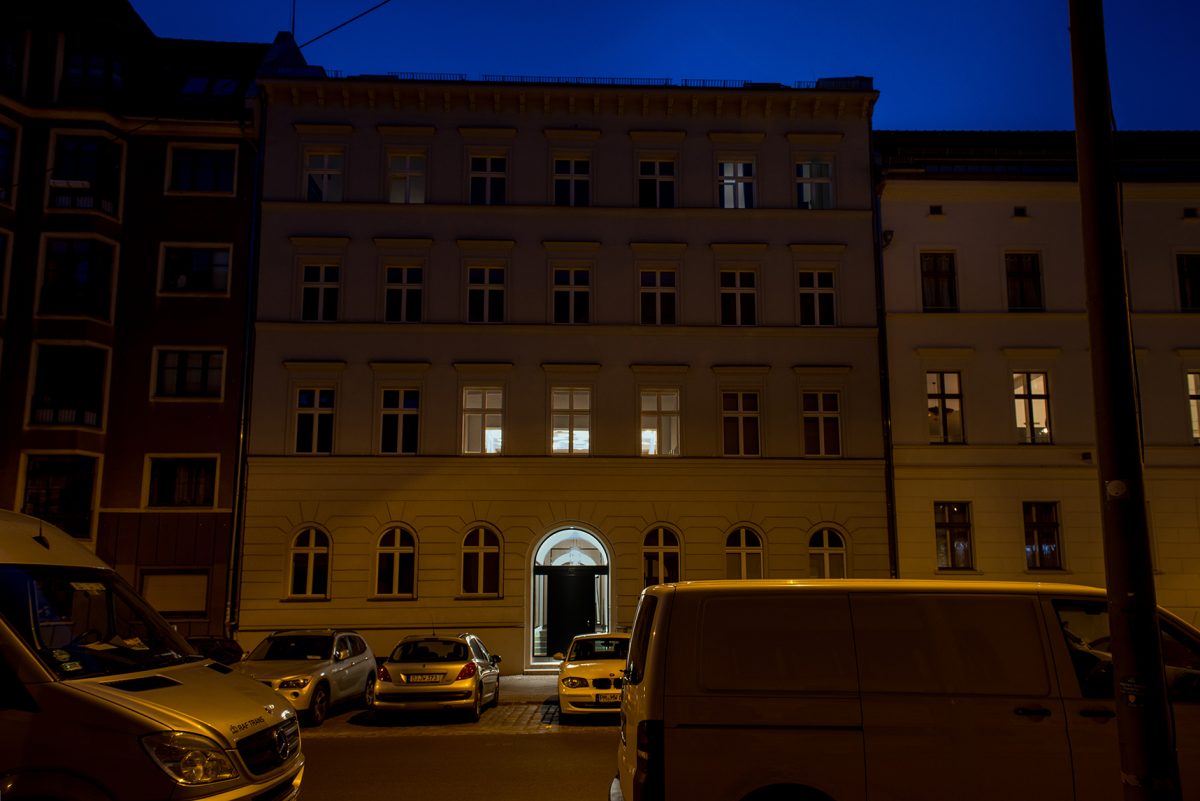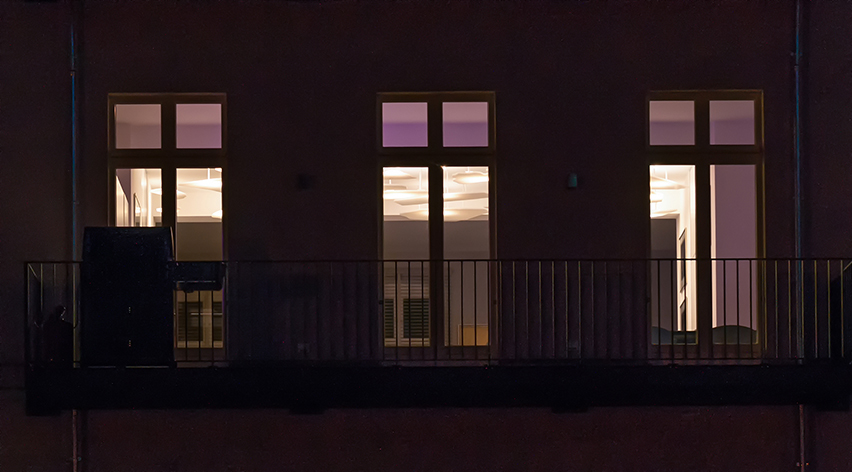 ICE SHEETS, Light Installation, Berlin, Kreuzberg, Germany, 2016
Ice Sheets was installed in a first floor space on Wallstraße in Berlin with views to the Spree canal. The apartment is centrally entered from a foyer with a door to a central space defined by two beams dividing the kitchen and dining area from the living room. The living room windows look out to a quiet street while the dining room kitchen area windows with balcony look out onto the Spree.
While walking to the office one day I was crossing the Spree Canal and it was unusually warm. For the past week there had a been a solid single long sheet of ice fixed to the canal walls. As the weather drastically warmed the single ice sheet cracked and formed sheets of ice, which were floating westward at a slow knot and behind the apartment of Wallstrasse.
The cracked ice sheets glowed in the water. Our client had asked for a light installation in the space between his two main spaces. Using a unique white translucent acrylic glass, we cnc cut sheets of ice-like acrylic which we had hung from the ceiling for a light installation. It was important that each sheet, be fixed at least one to two times into the hidden metal profile behind the drywall. With a metal detector we found the sub-structure and drew a plan of ice sheets with connection points in alignment with the metal profiles. Using a detail we developed, we prepared the pieces for final installation after the electrician had installed our recessed dimmable ceiling light plan. White acrylic telescoping tubes conceal galvanized steel threaded rods and the anchor points merge into the white warm glow and atmosphere created.
The installation forms a broken horizontal surface between the two ceiling beams reflecting and glowing. Dimmable lighting creates changes in glow for different moods. A secondary effect to the installations glow is the reflective nature of the acrylic material. From the living room the canal surface or sidewalk can be seen while lying on the sofa.
Design: Justin Allen
Fabrication and Installation: Justin Allen
Photography: Yuzhu Zheng