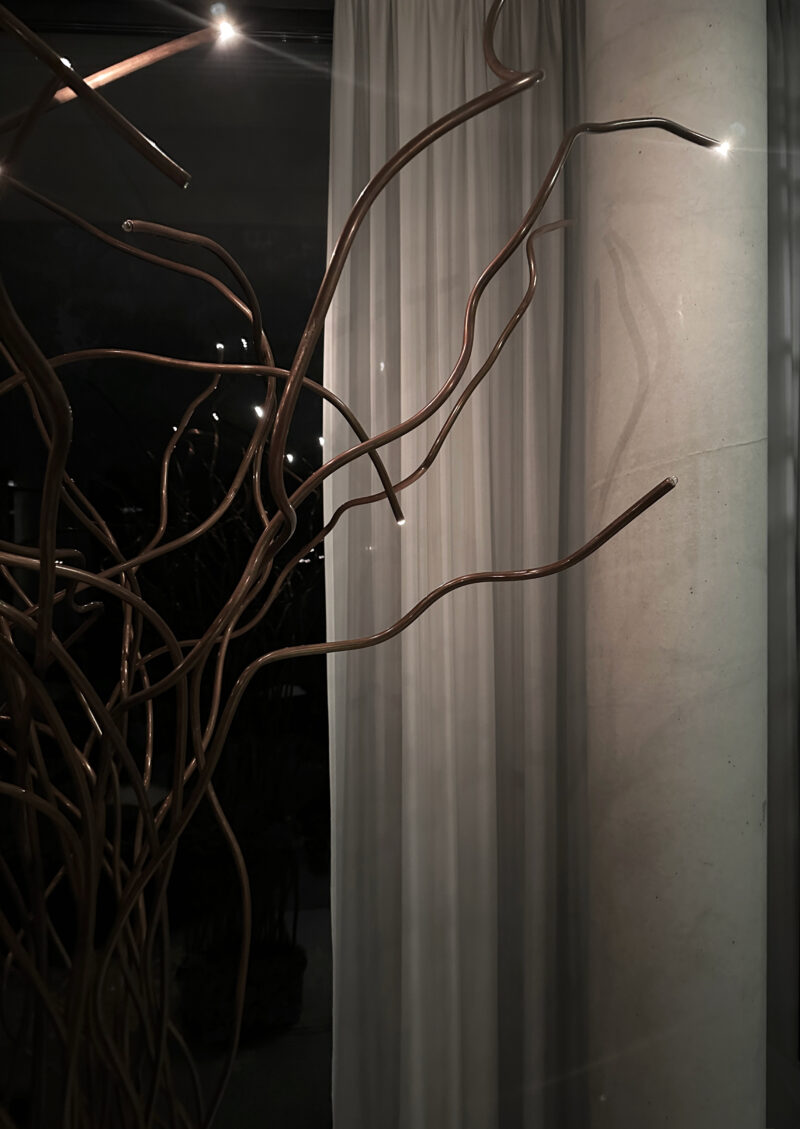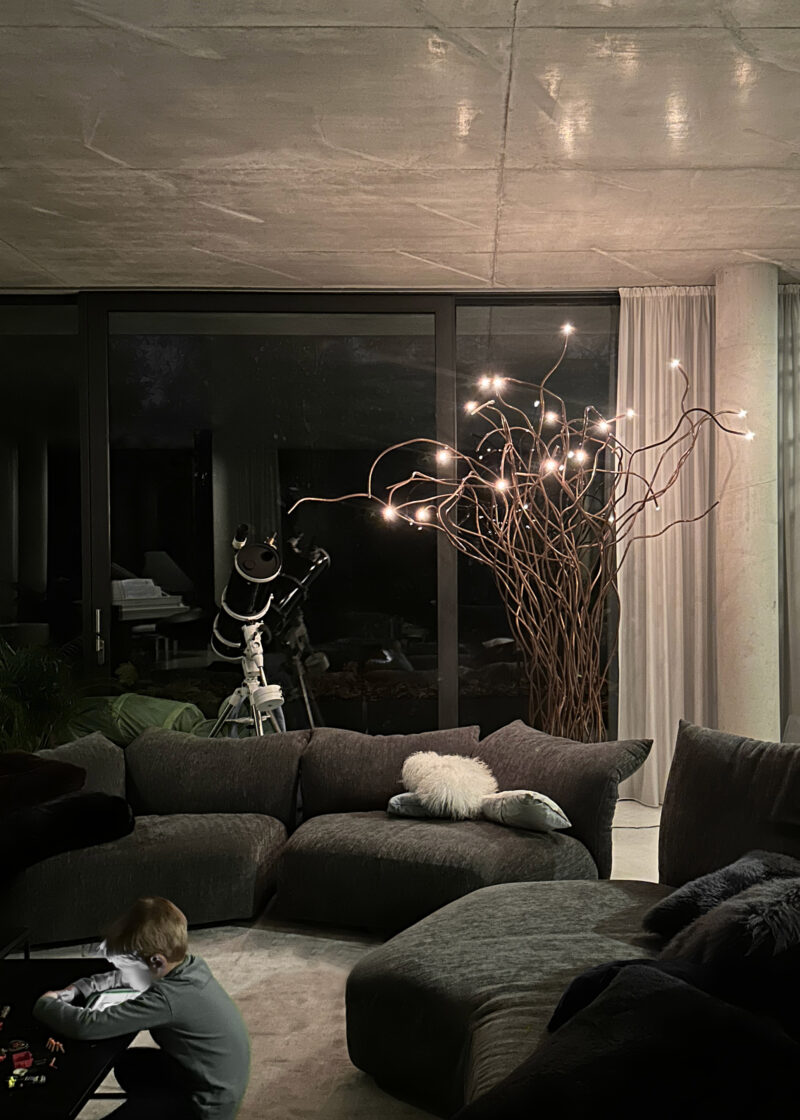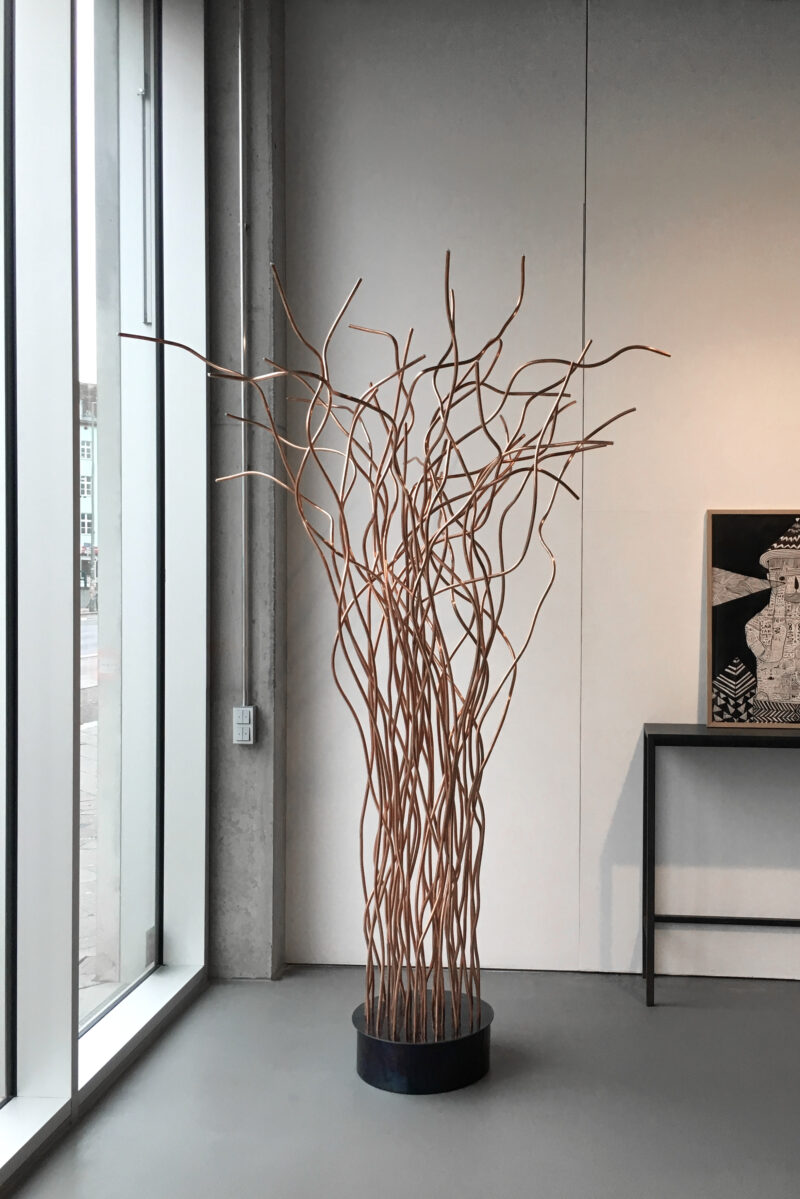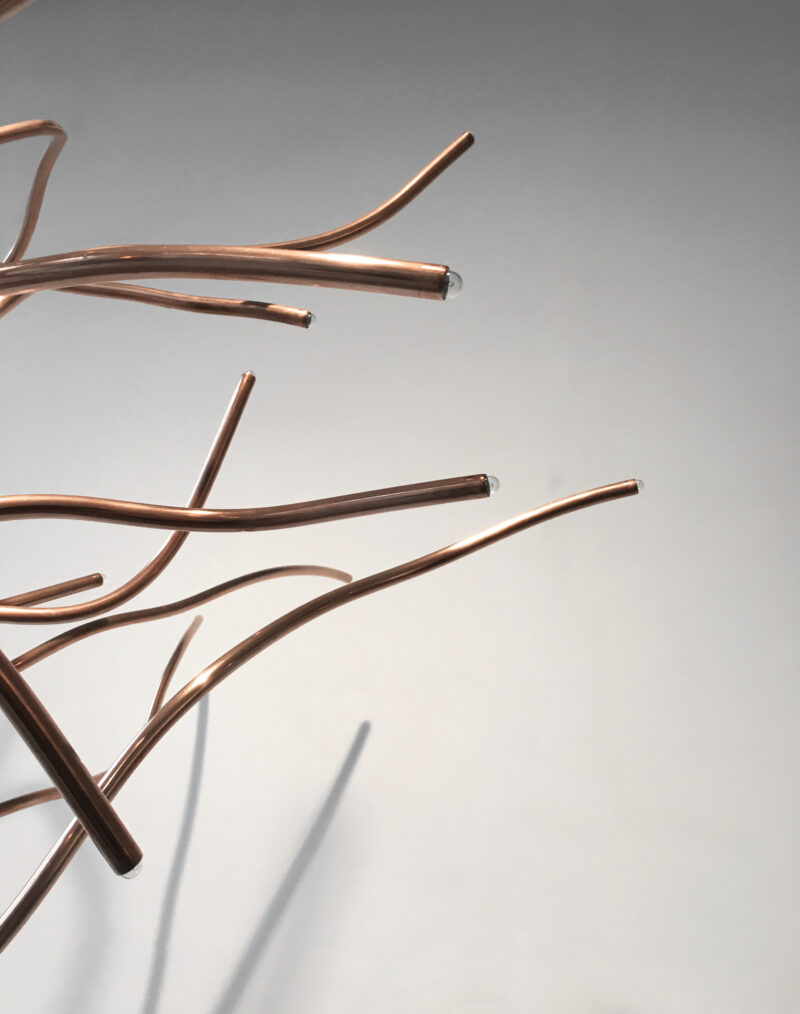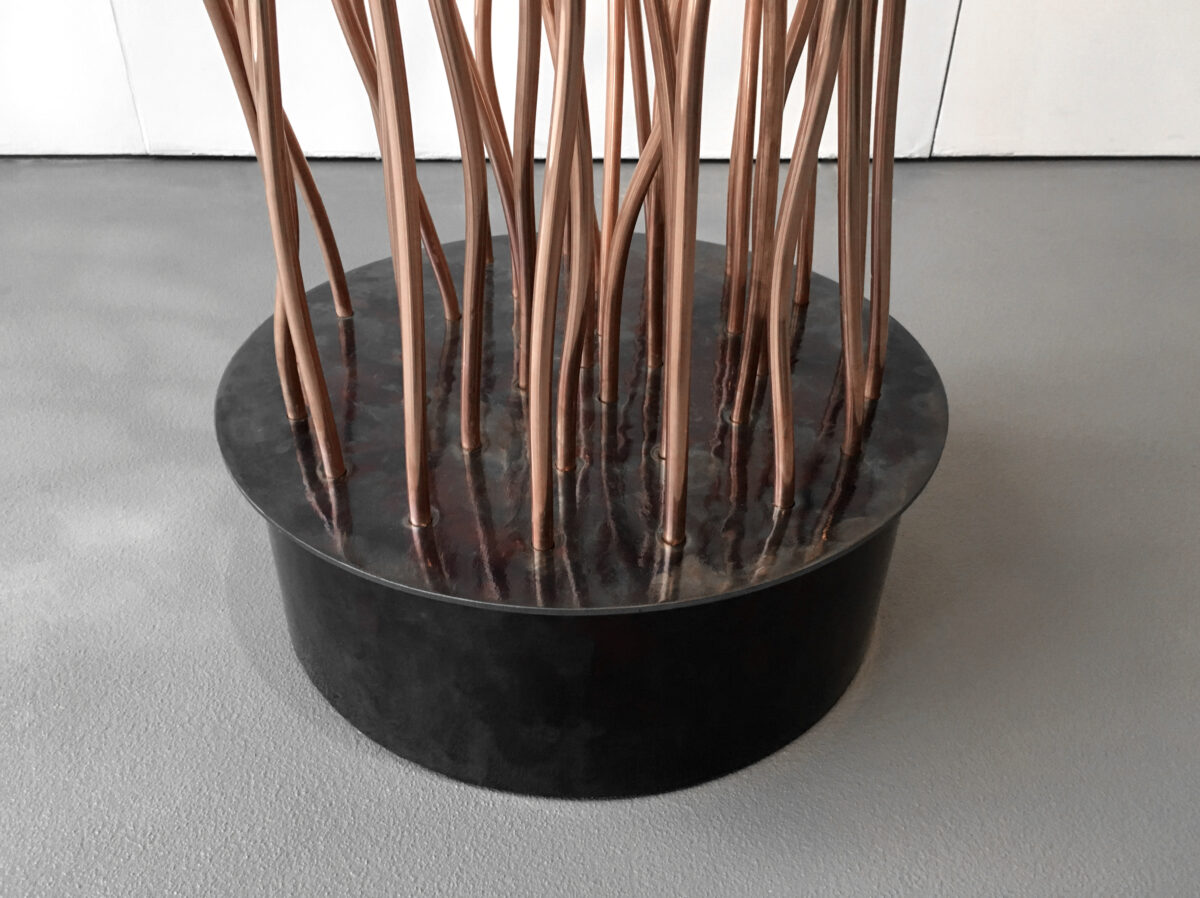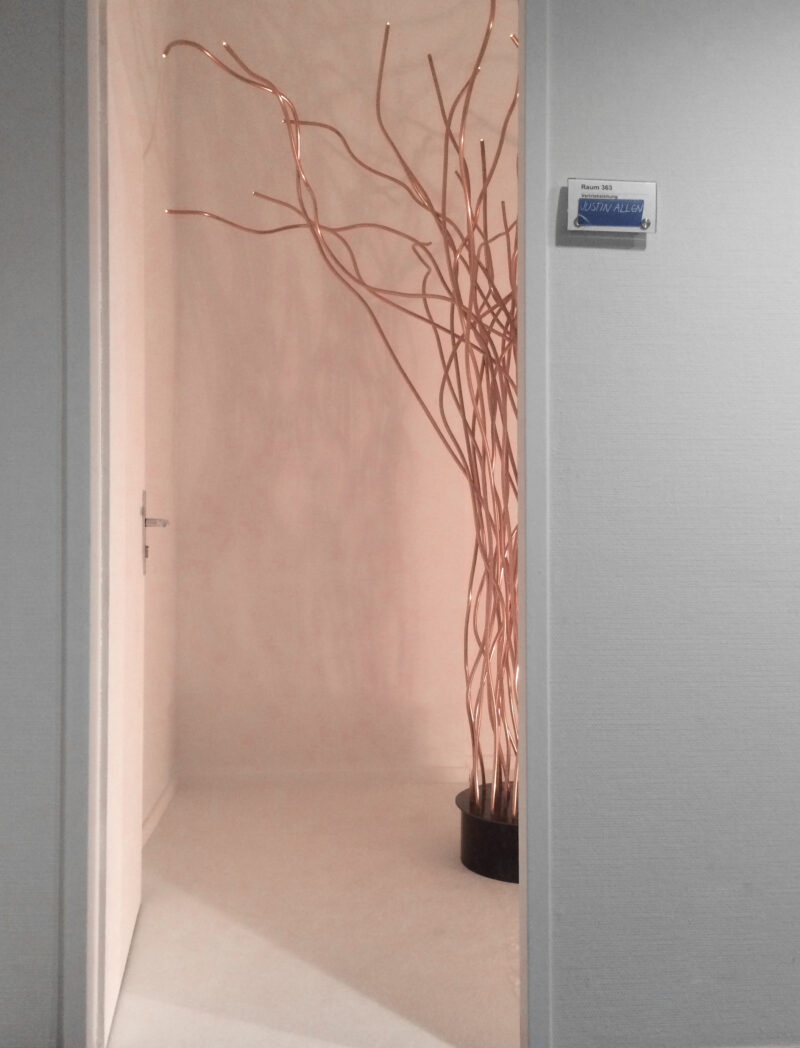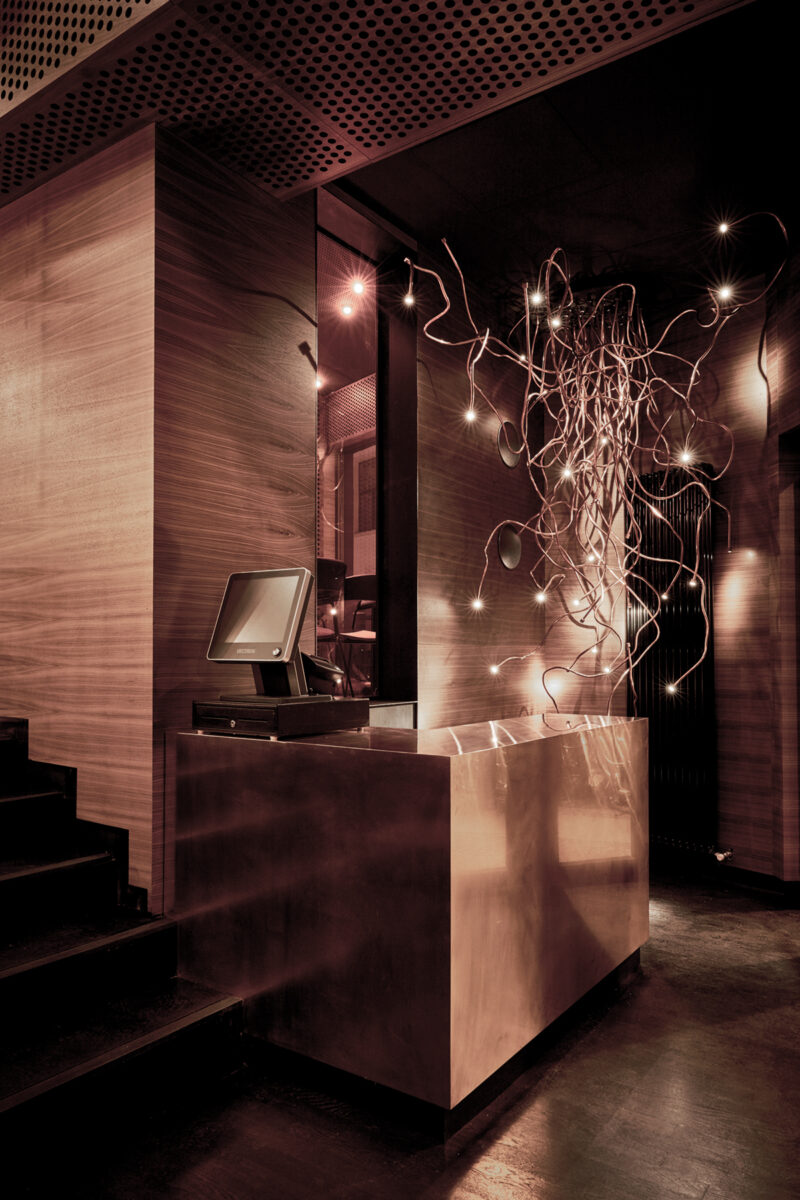 MEDUSA LIGHT INSTALLATIONS, Light Installation, Berlin, Germany, 2016
Medusa Lamp was originally created as a corner and ceiling Light Installation for Nu-Eat Kitchen, a restaurant we designed in Berlin, Mitte. The installation has a heat-treated steel base and 35 copper tubes hand-curved with glowing tips.
From this original ceiling and corner Light Installation we were commissioned on two separate occasions to create a free-standing Light Sculpture for a house in West Berlin and an Apartment in Berlin, Mitte. The free-standing sculpture was also shown for an art exhibit hosted by Alina Mann in 2016.
Creation: Justin Allen
Fabrication: Justin Allen and Matthias Taska
Photography: Justin Allen