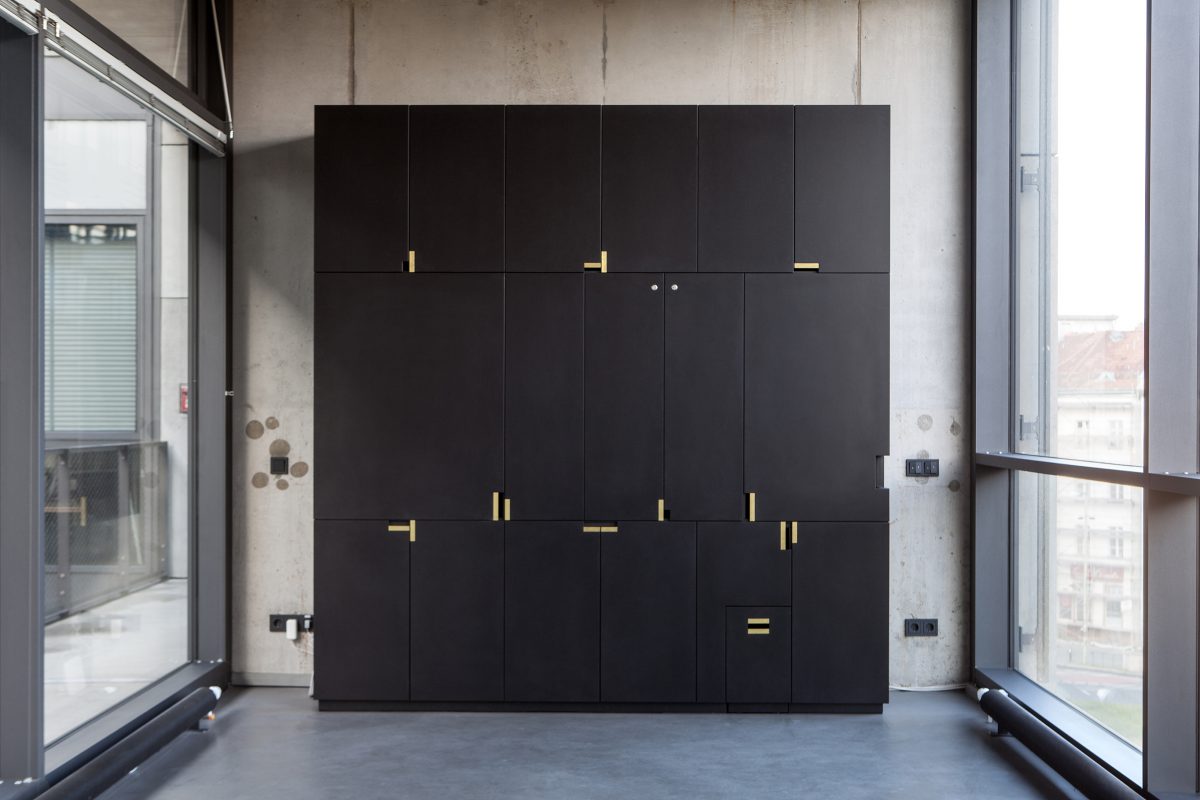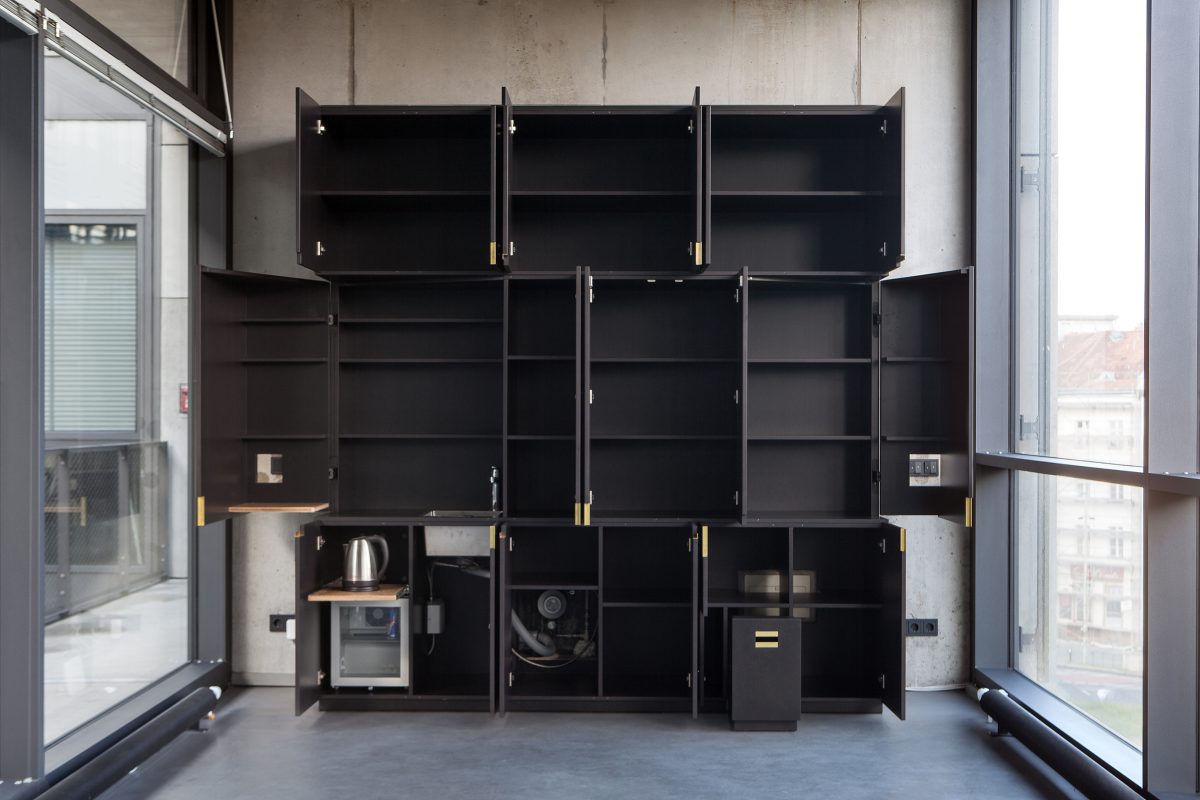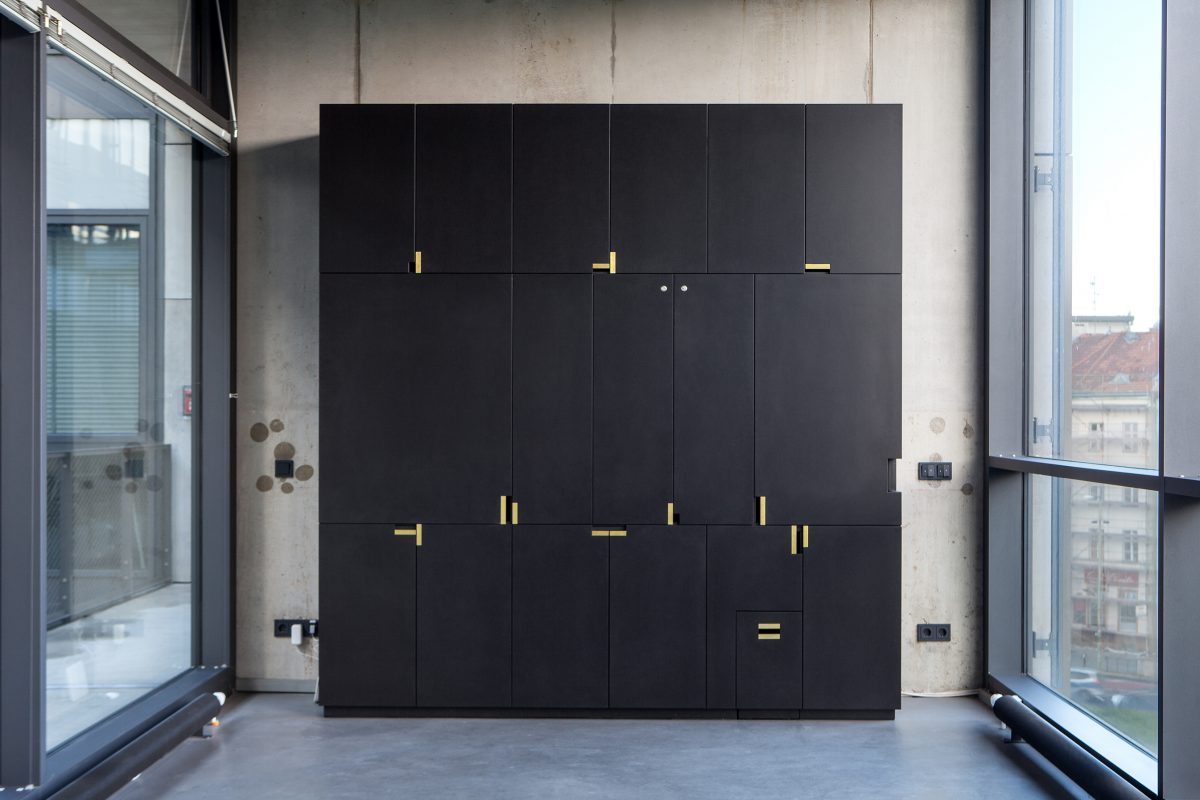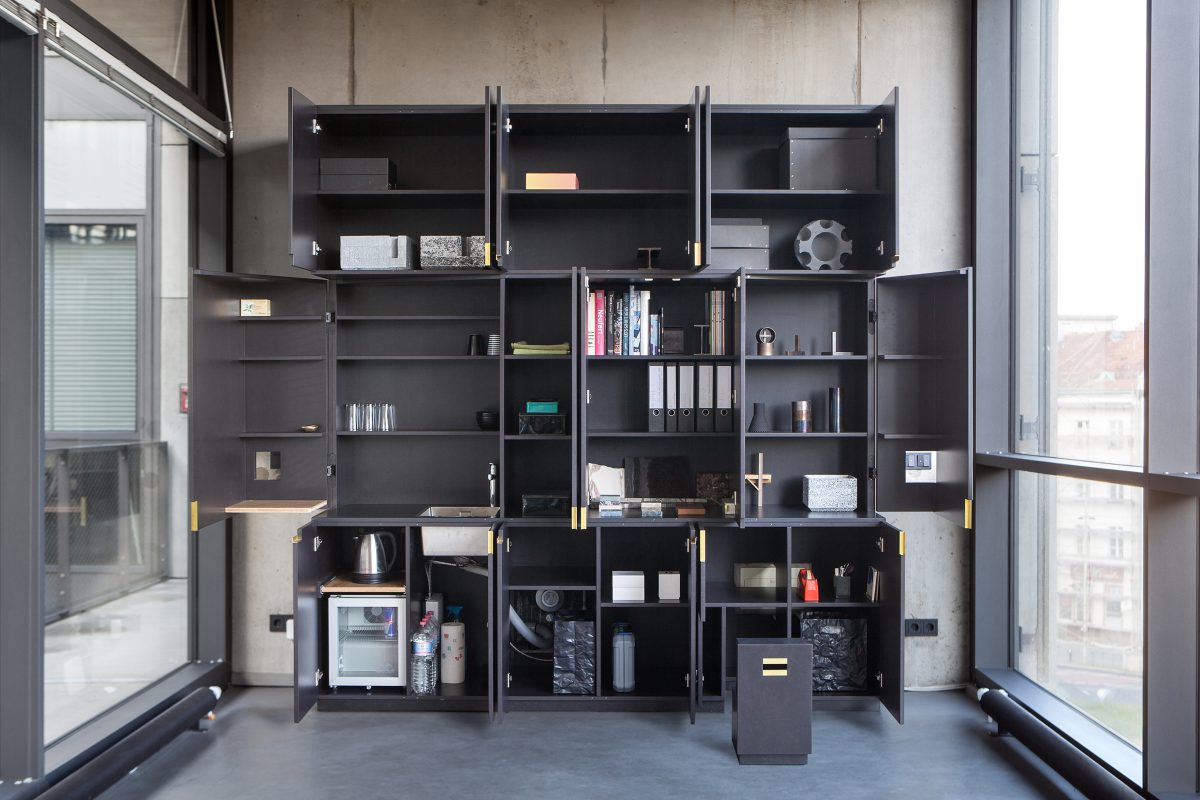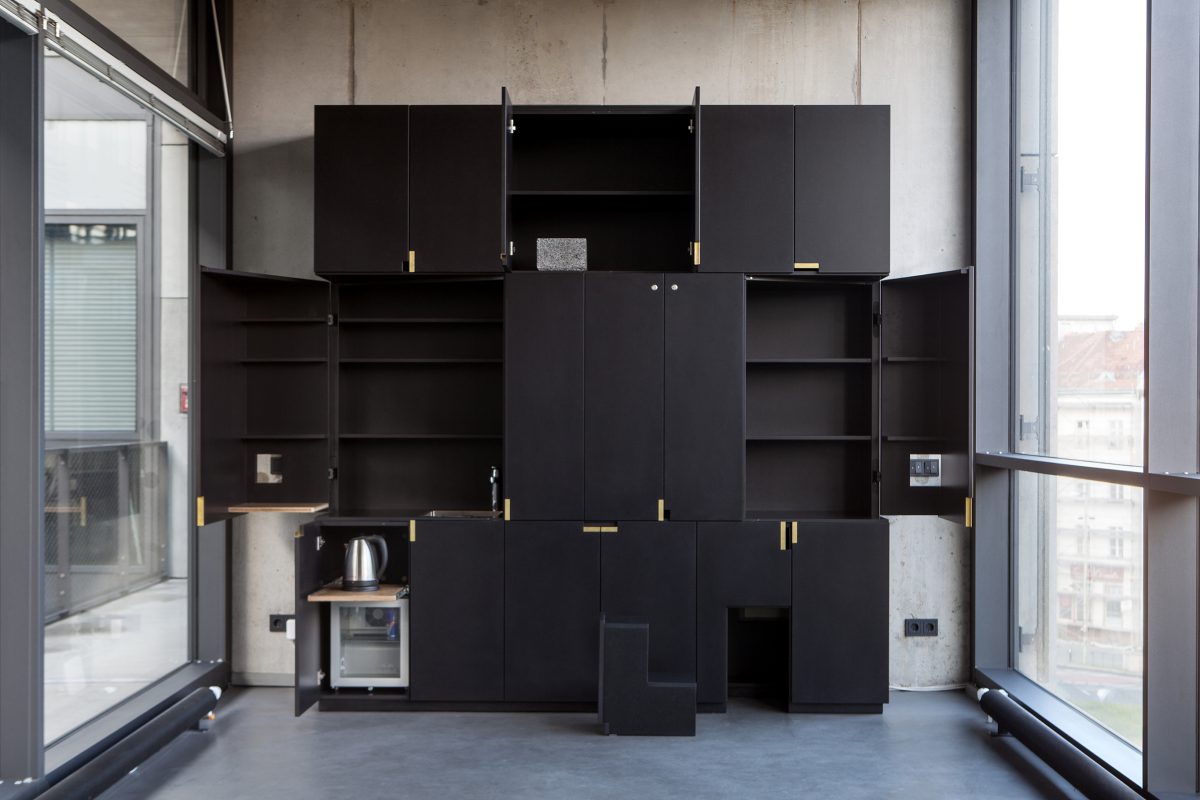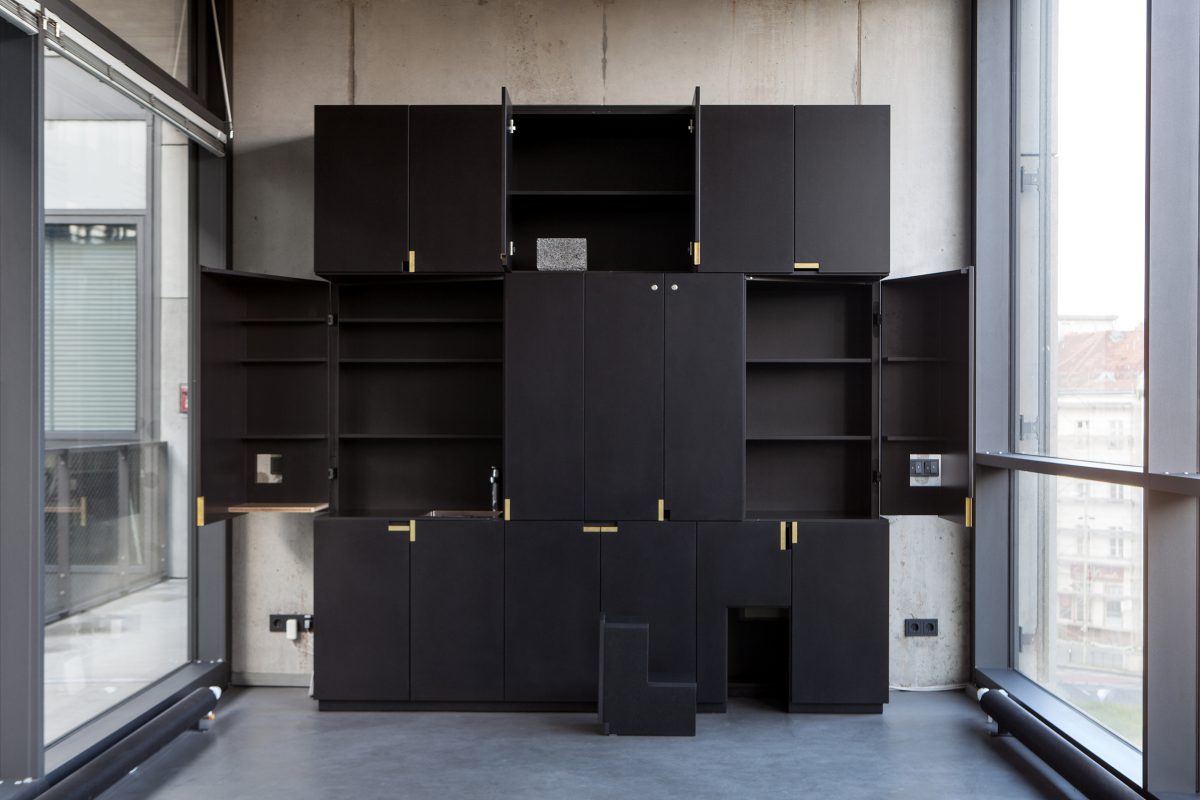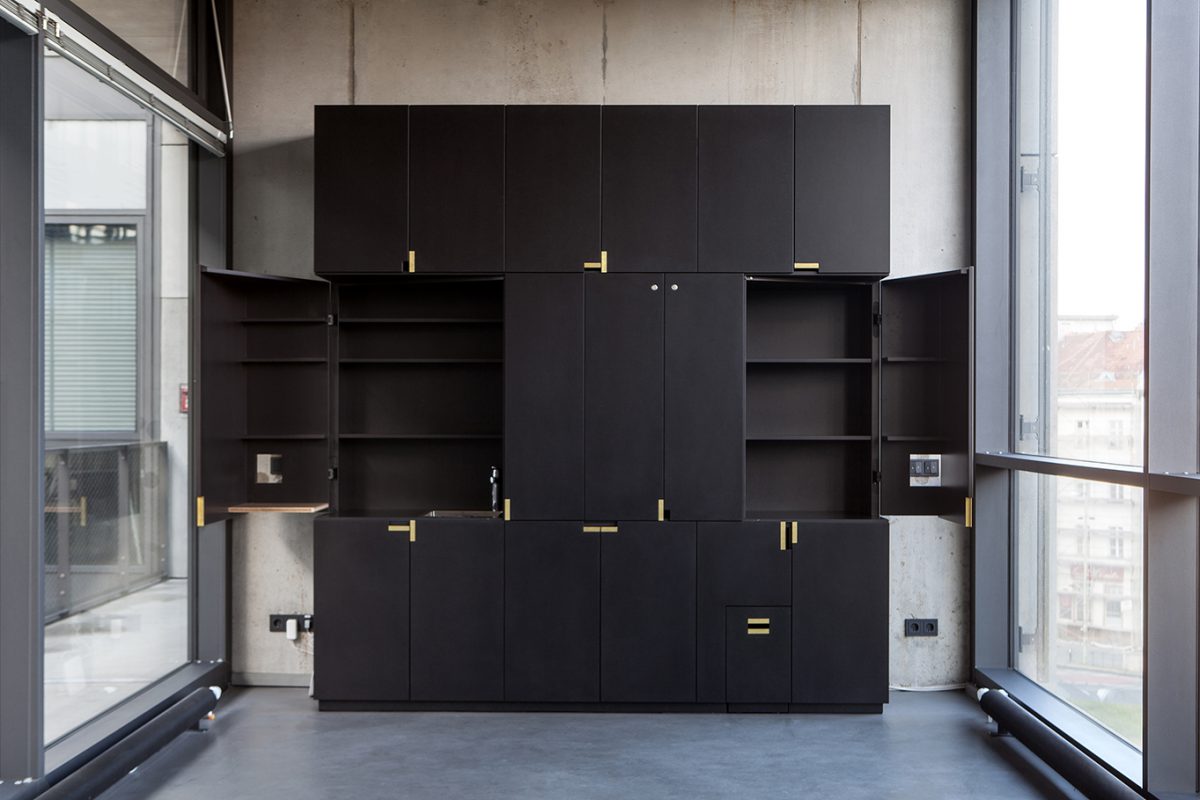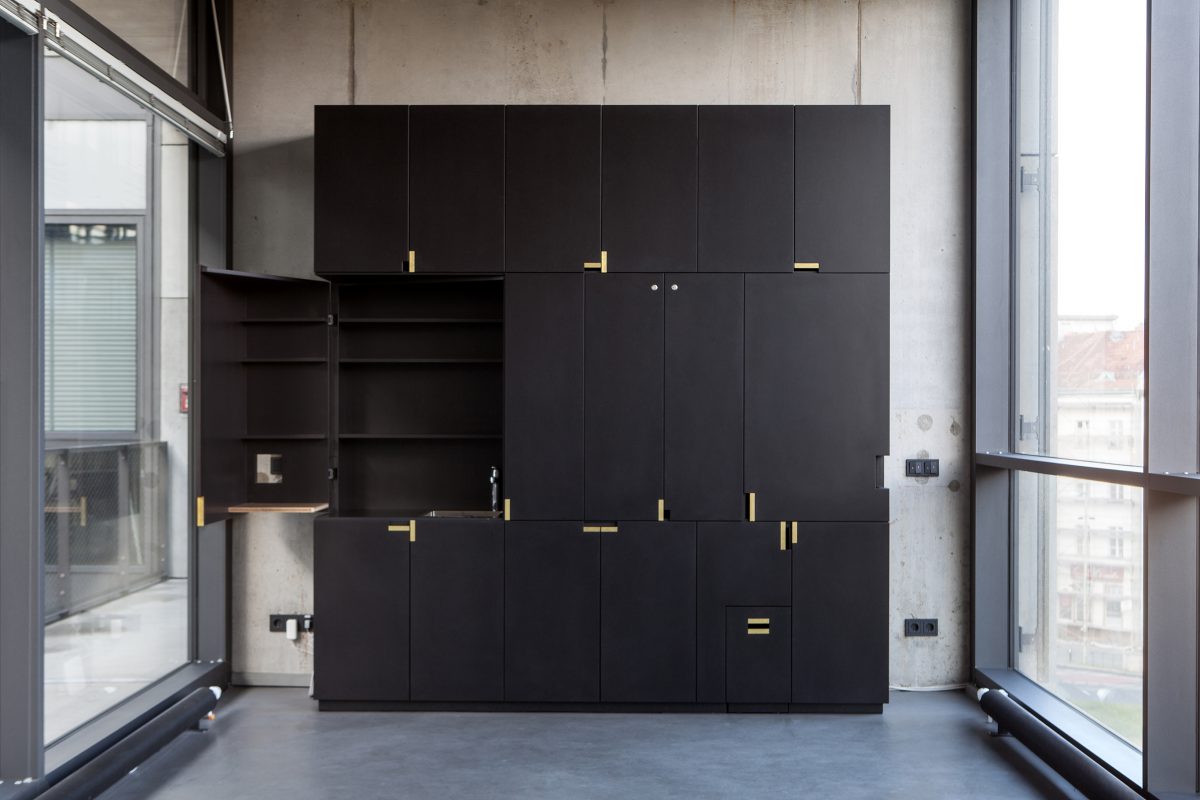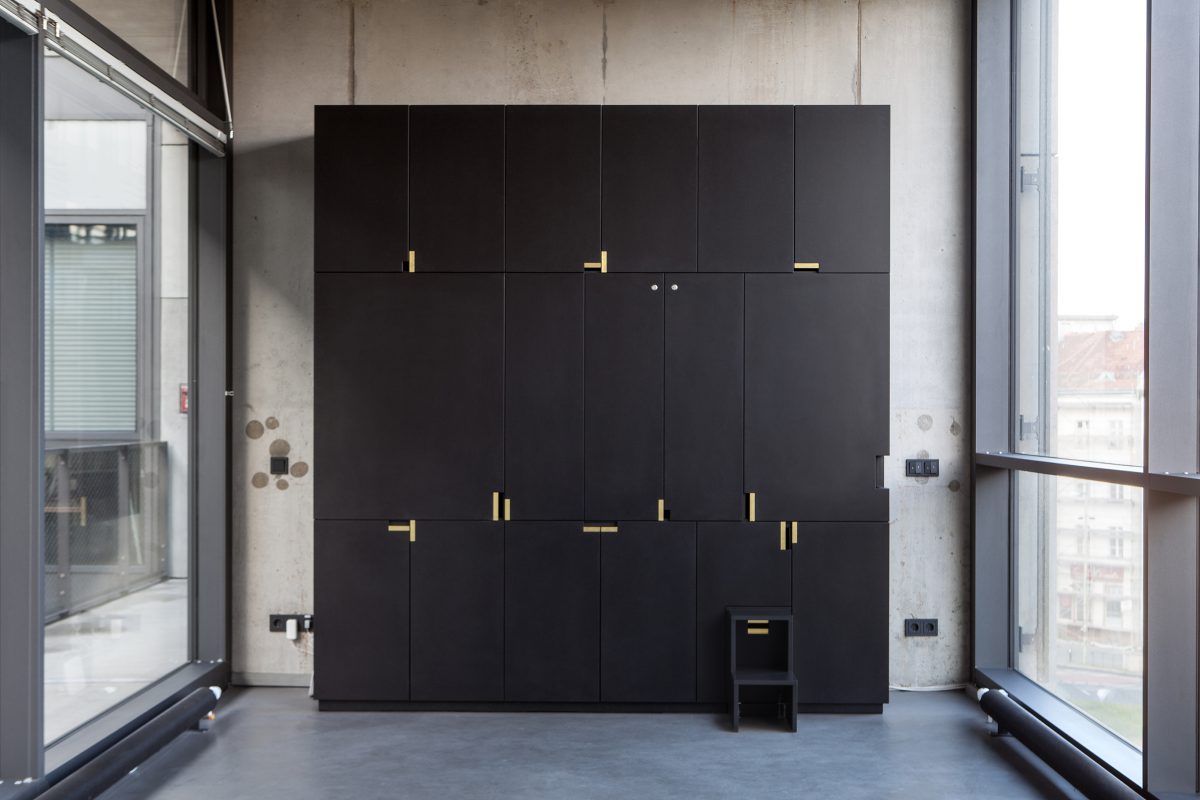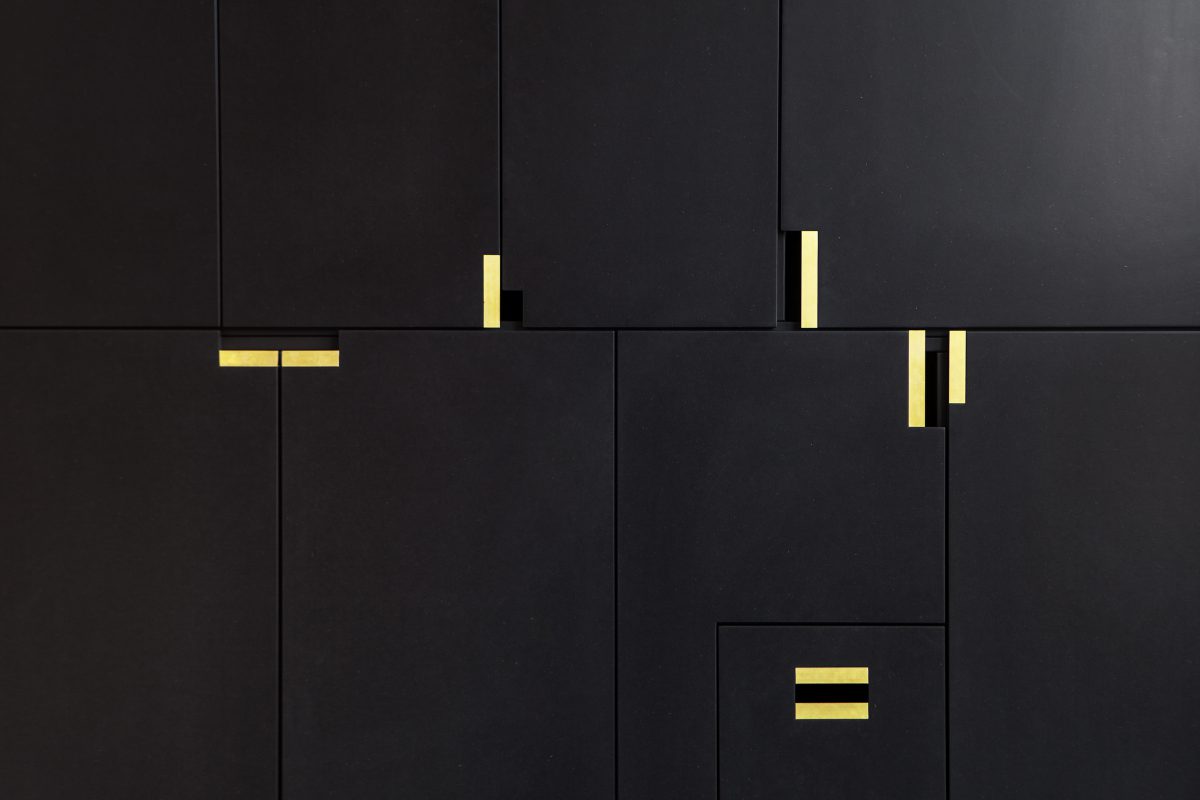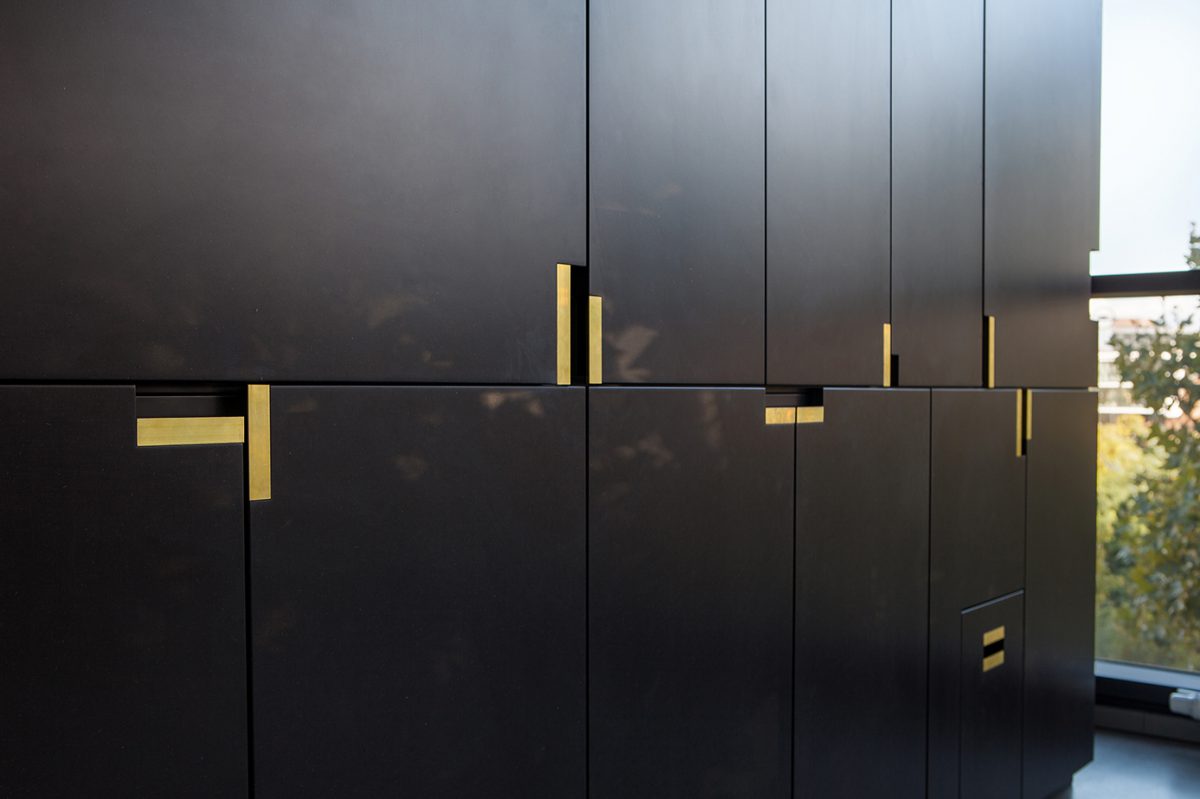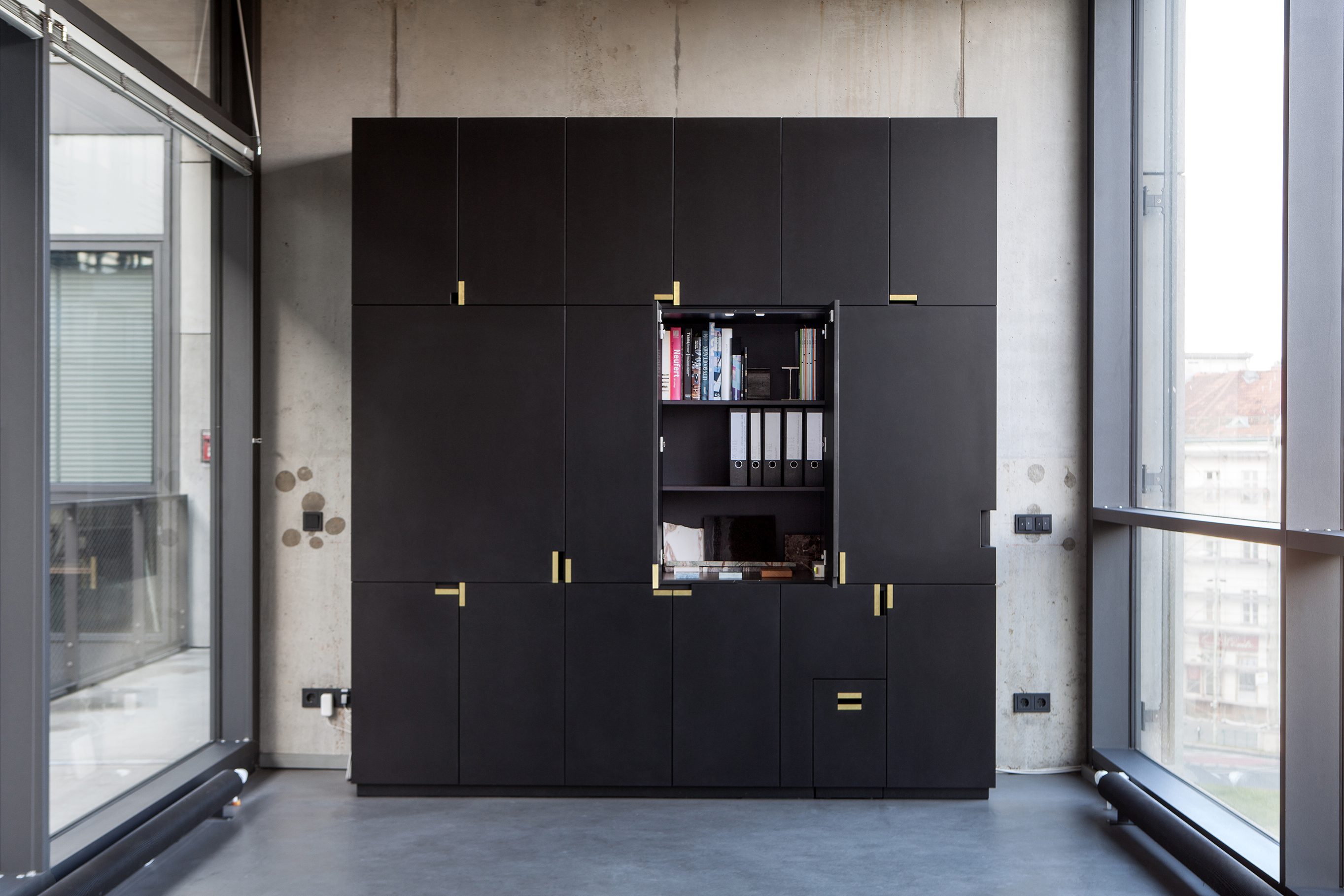 OFFICE IN A BLACK BOX, Installation, Berlin, Kreuzberg, Germany, 2017
With rising rents in Berlin, particularly in our Kreuzberg location on Moritzplatz, we are financially committed to our current office space and as our emerging studio grows we find spatially quantity becoming extremely relevant.
As spatially quantity is taken into consideration, we as designers and architects also need to consider spatially quality and so to economize our office space we designed an Office in a Black Box. The Black Box is a reaction to taken up space in order to save space and to experimenting with materials and fabrication and movement in objects. Our box is fabricated with black MDF, brass L profiles, one black steel L profile, standard hinges, and four Black Techem hinges. It contains a hinge-out Kitchen, a lockable cabinet, general storage, a step ladder/stool, and a hinge-out materials cabinet. The distribution of doors, handles and openings are determined by function and user location and the design conforms to the user function instead of the user function conforming to the design. When closed the Office in a Black box is a still presence and when open it takes an animated character. Light reflects and refracts off the brass L profiles and we can already see some patina from our hands meeting the brass.