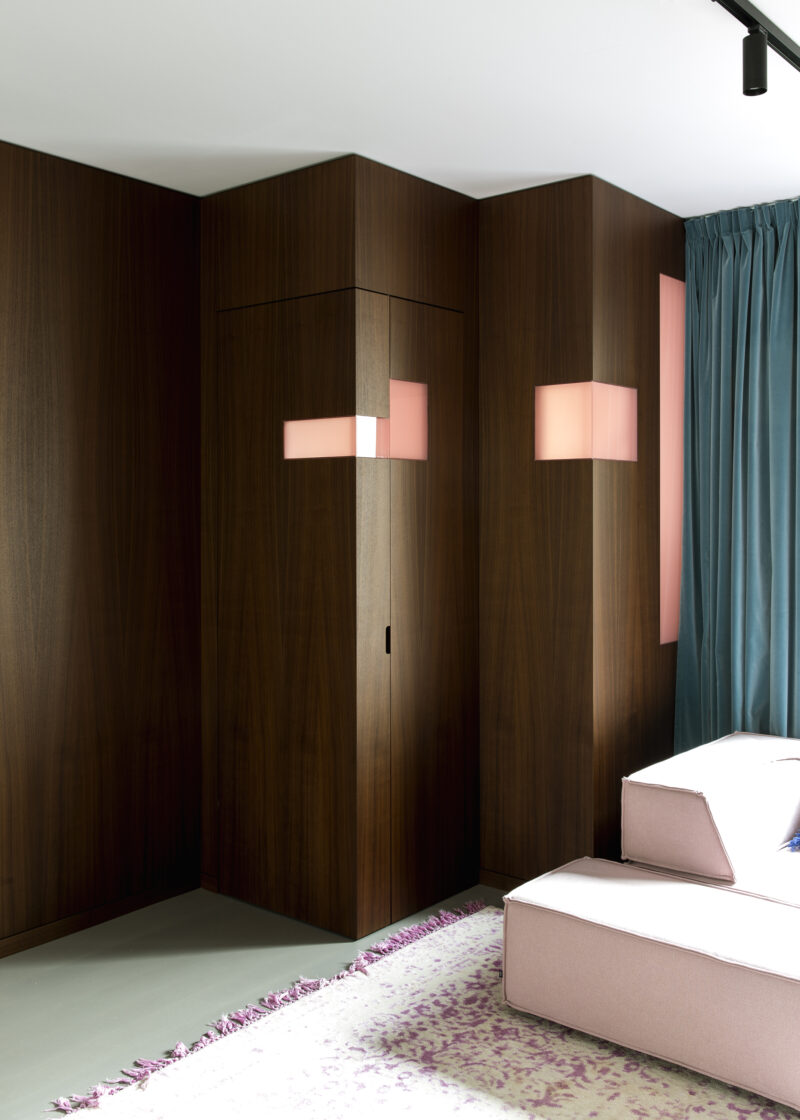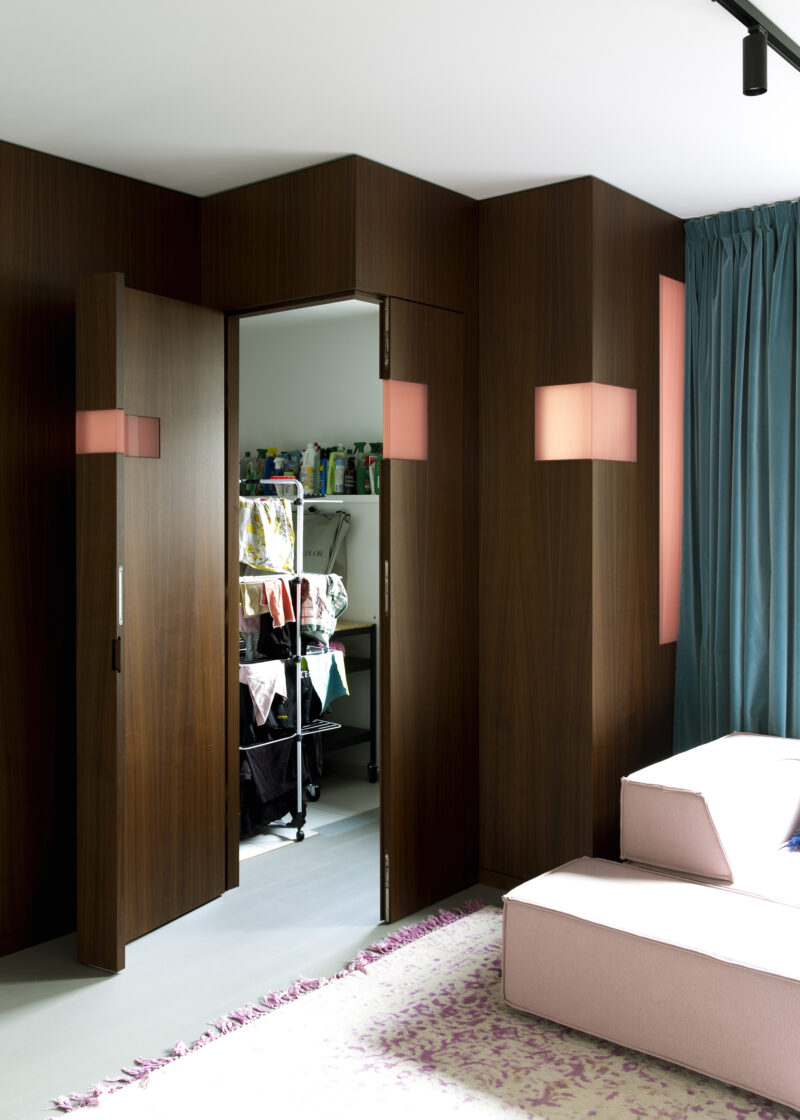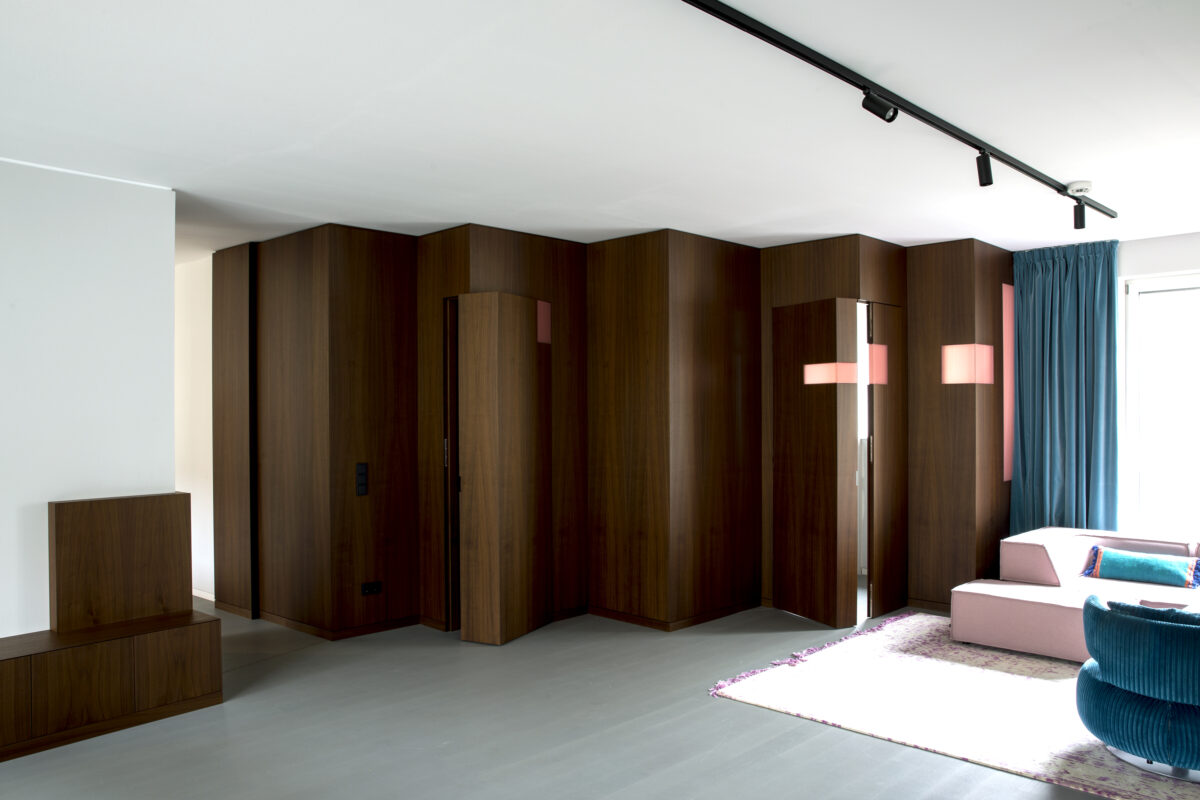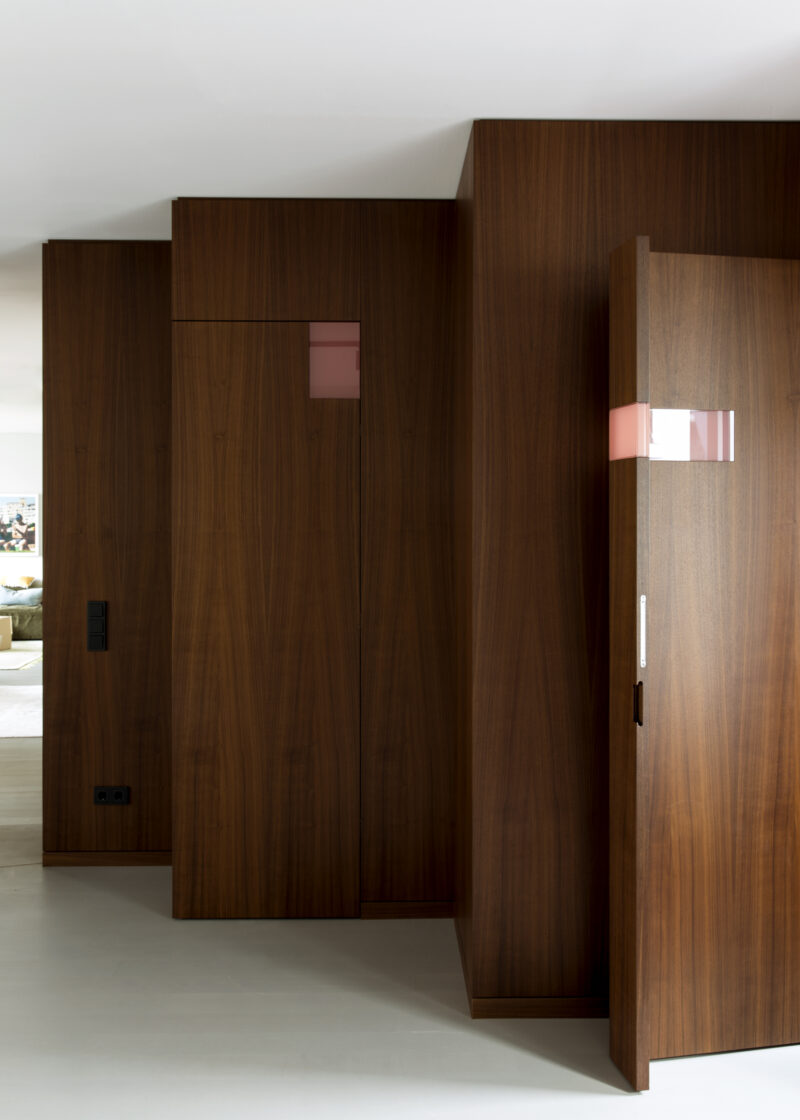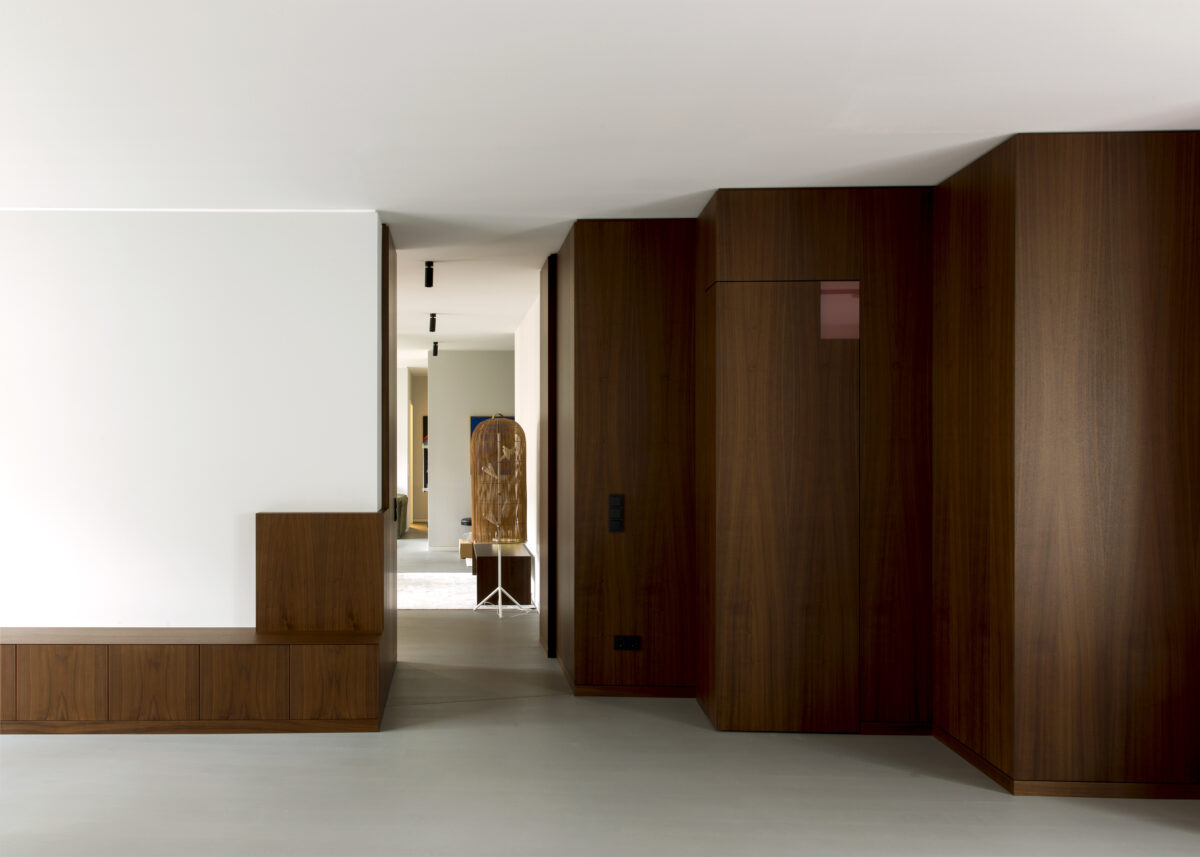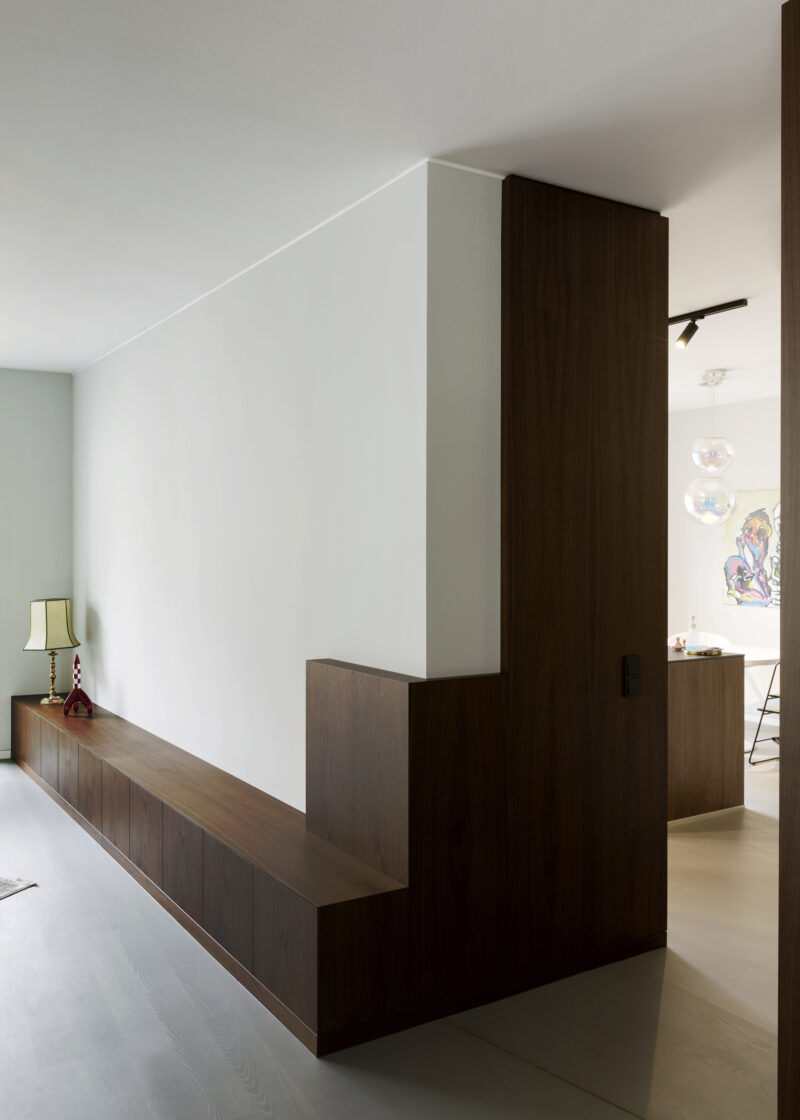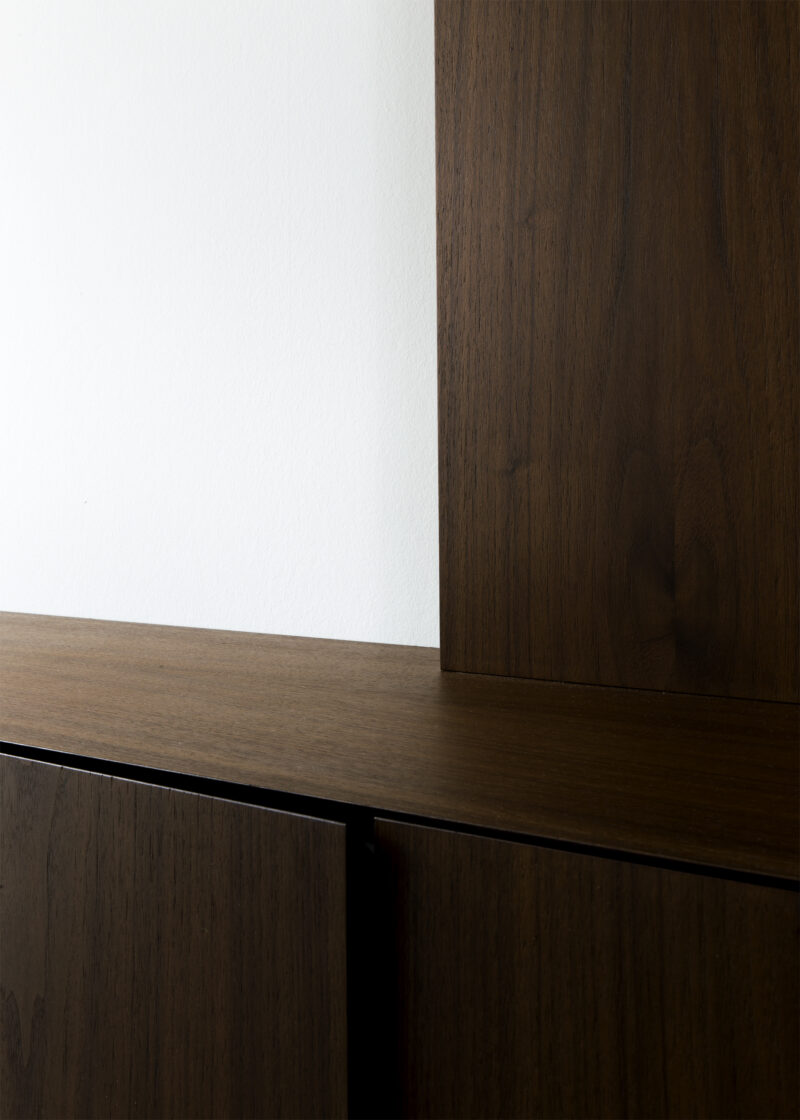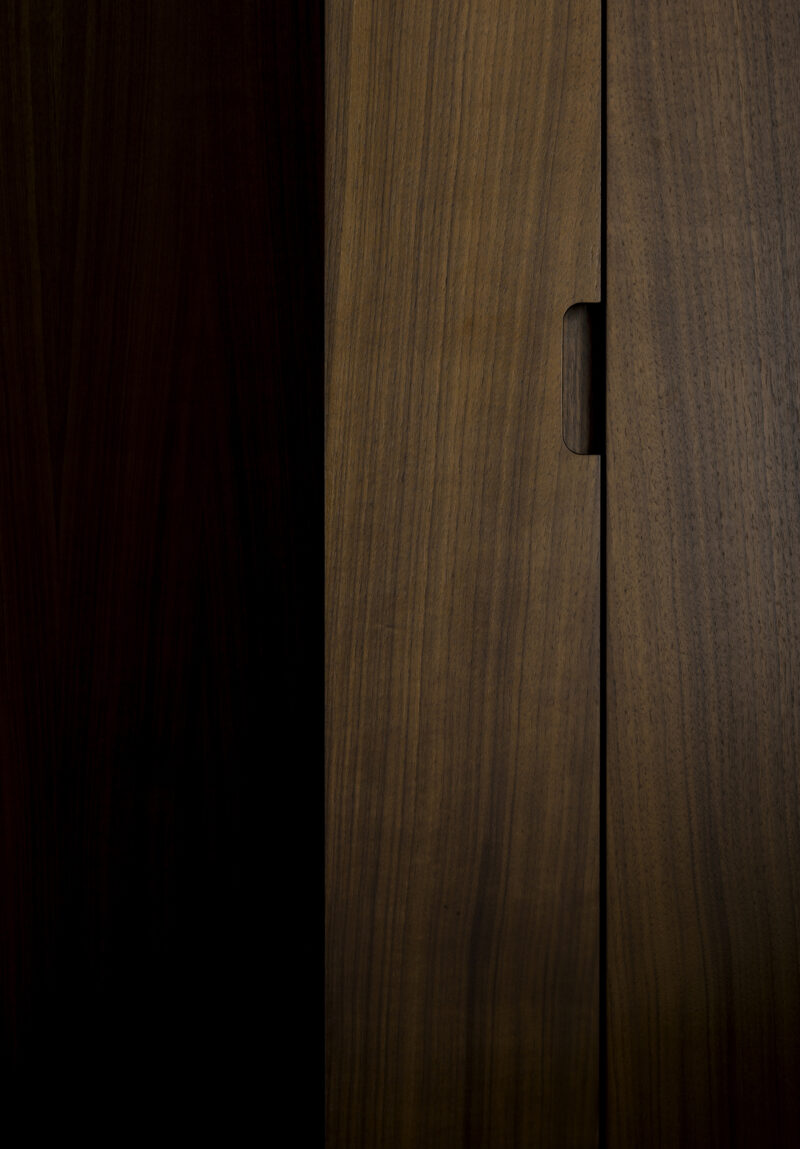 Stepped Walnut Wall, Installation, Berlin, Mitte, Germany, 2020
This installation is located on the third floor of a Graft designed building in Berlin, Mitte. A Wash-room was planned in the corner of the Living-room, which the apartment owners wanted "removed." An easier solution was to reconsider the space of the Living-room, which was already proportionally too spacious and sculpt an installation.
The Stepped Walnut Wall sculpts a new Living-room space and provides two new concealed spaces through flush-walnut openings. Light from the existing window glows through rose light-bursts. The view from the Kitchen into the Living-room and out the window is maintained by planned stepping.
Architect: ALLEN KAUFMANN BERLIN
Photography: Justin Allen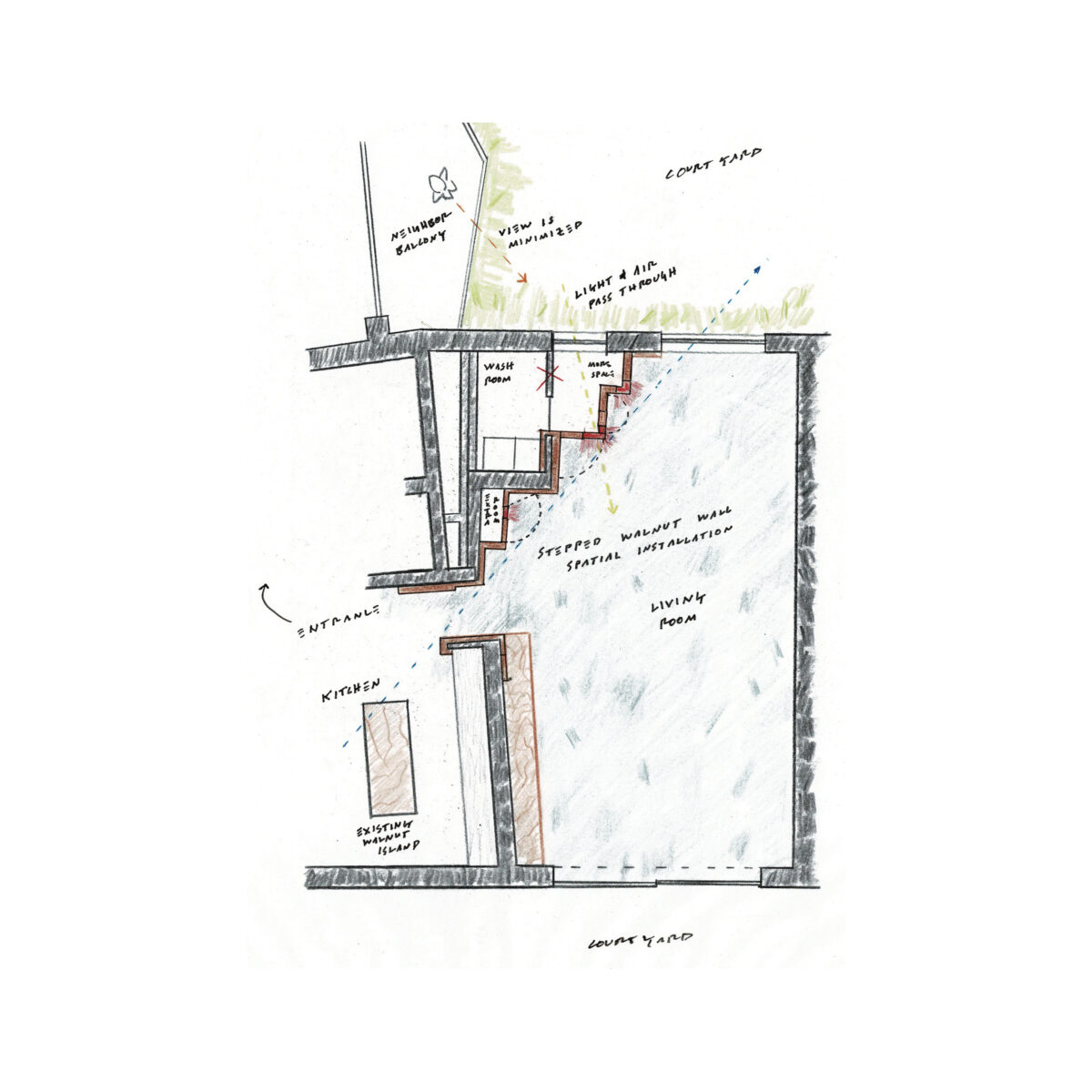 The wall before our installation below