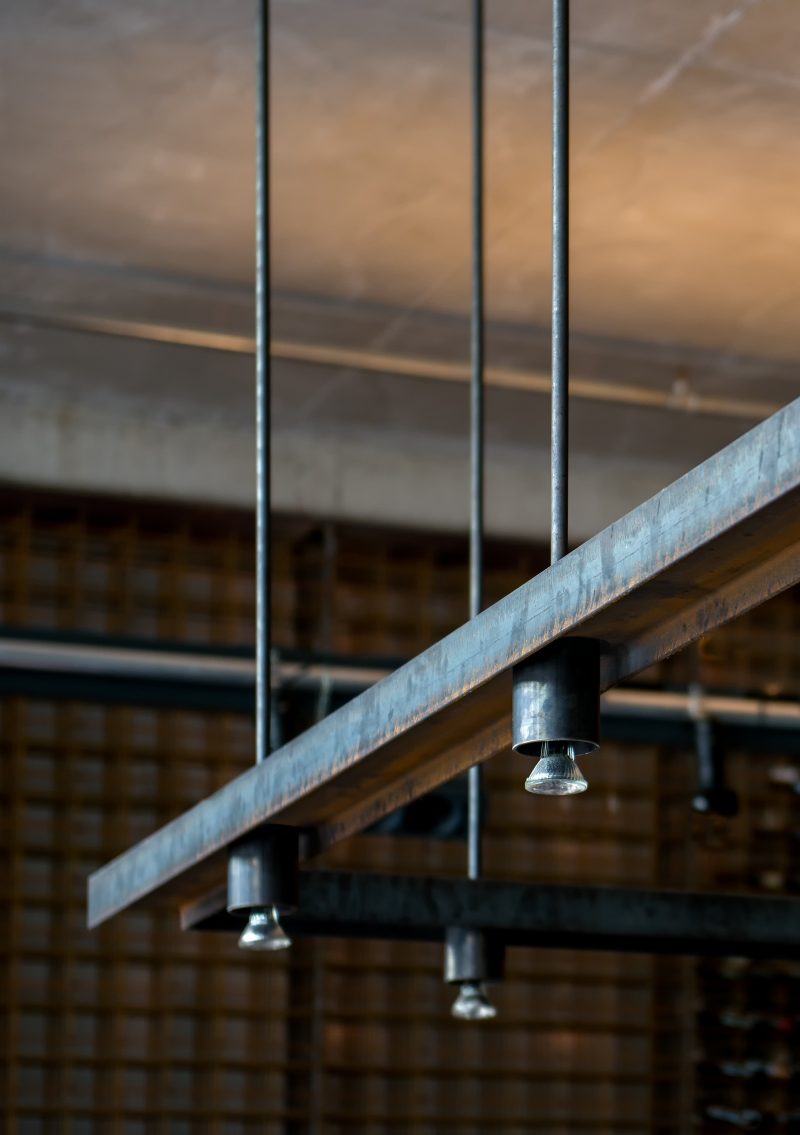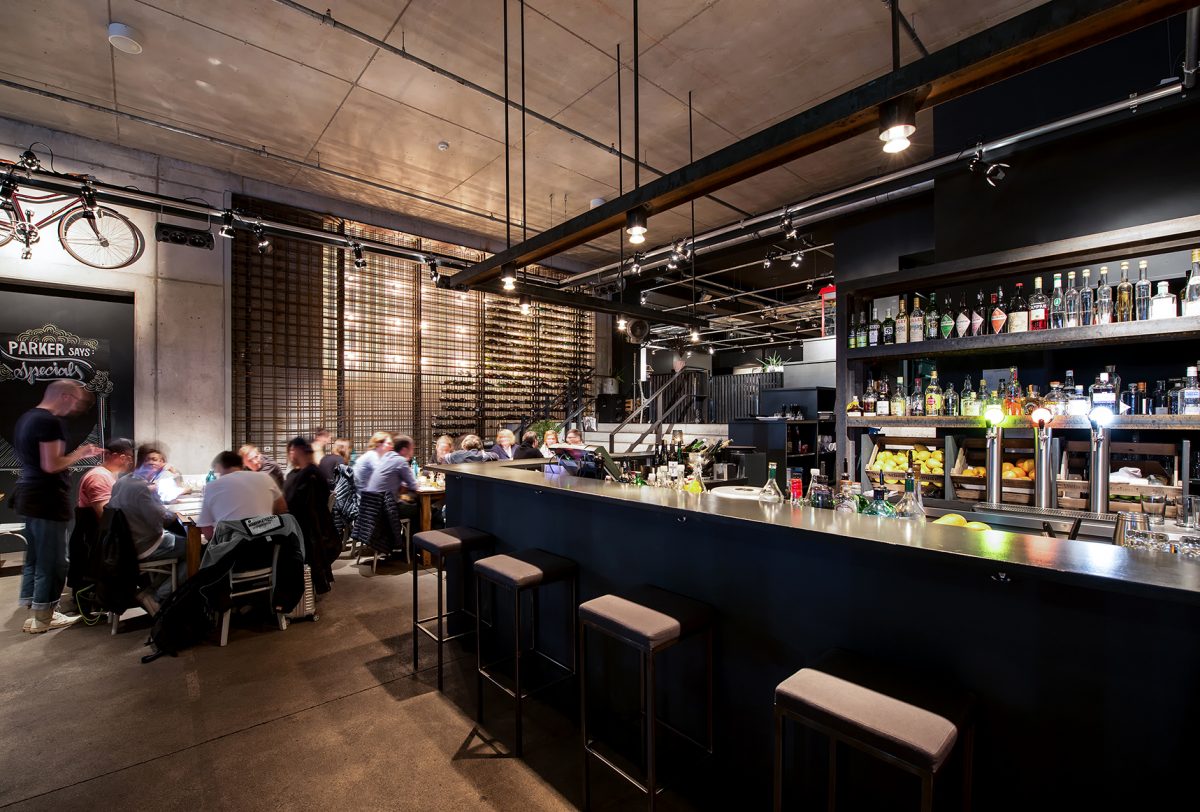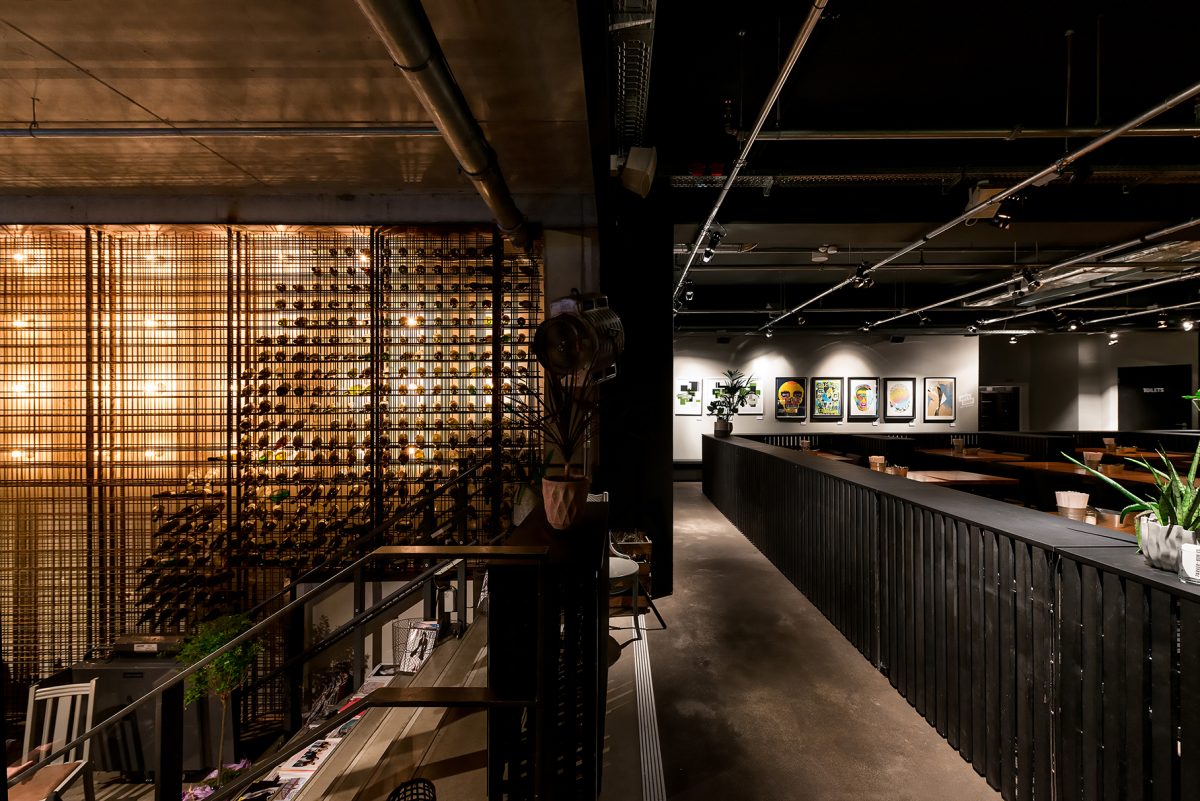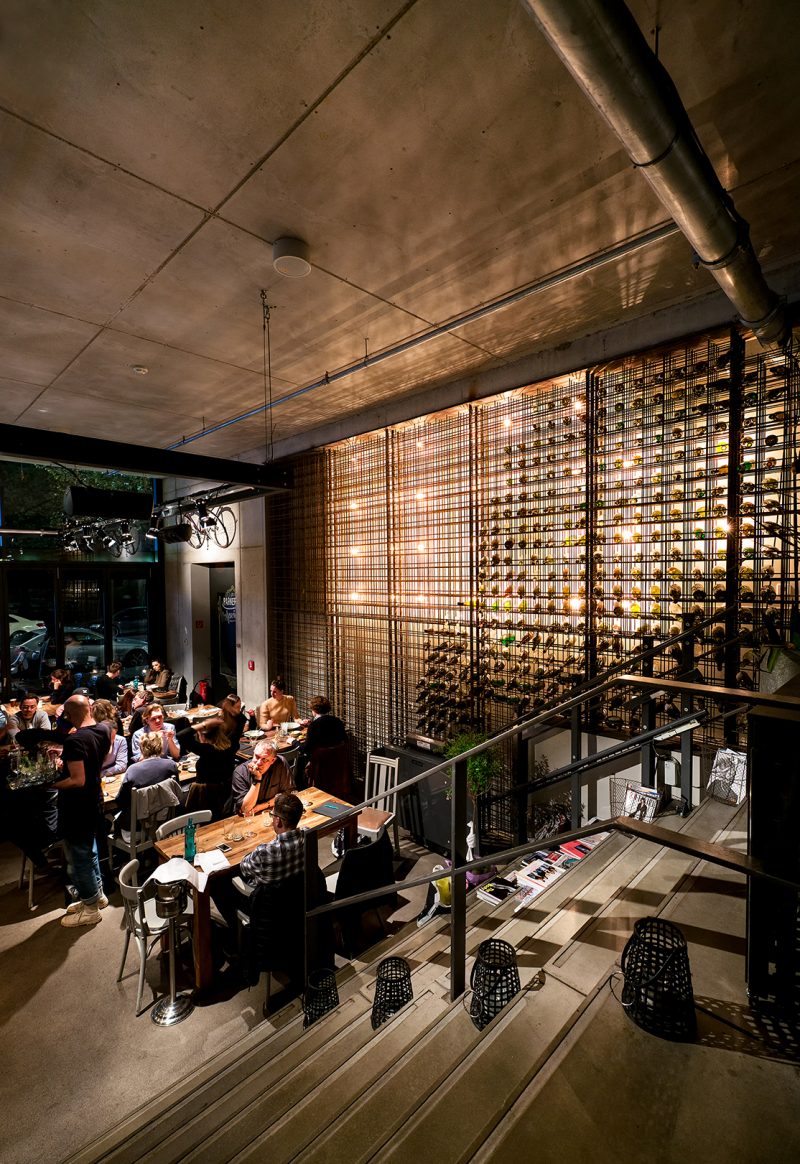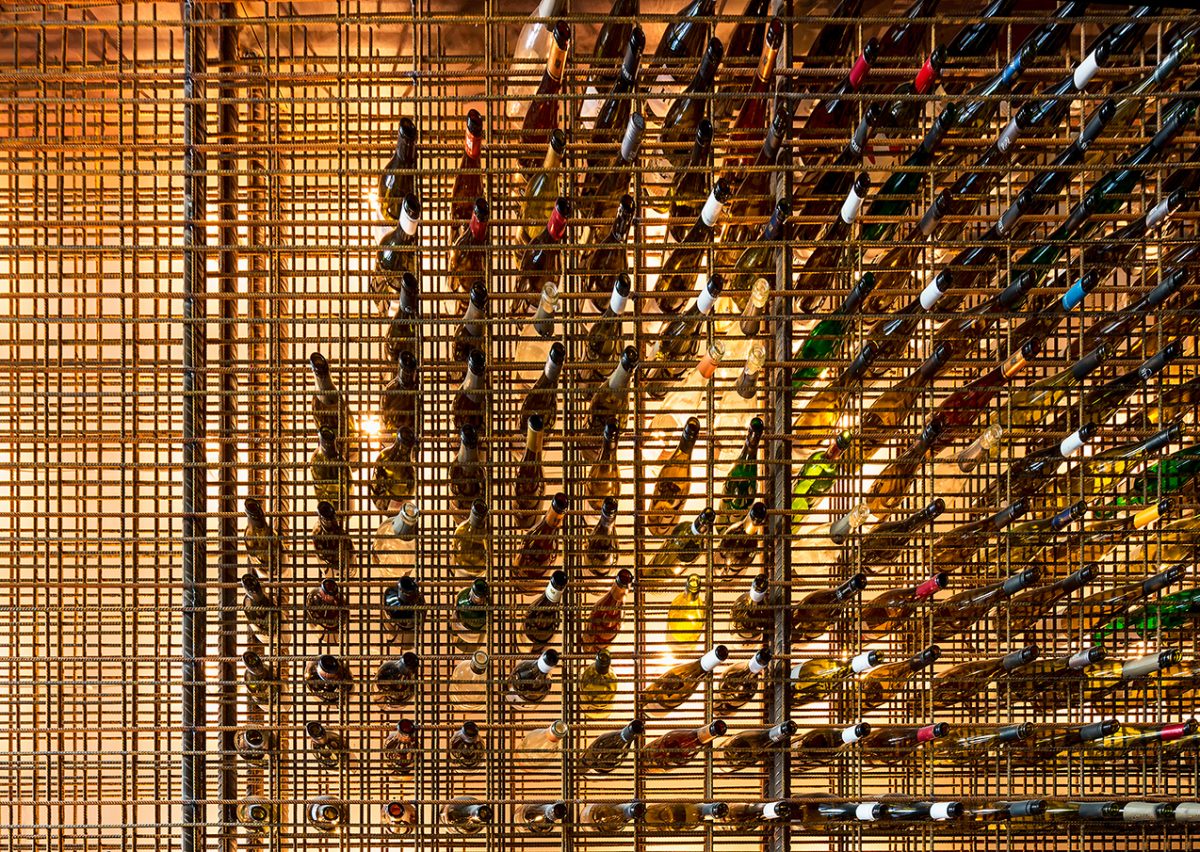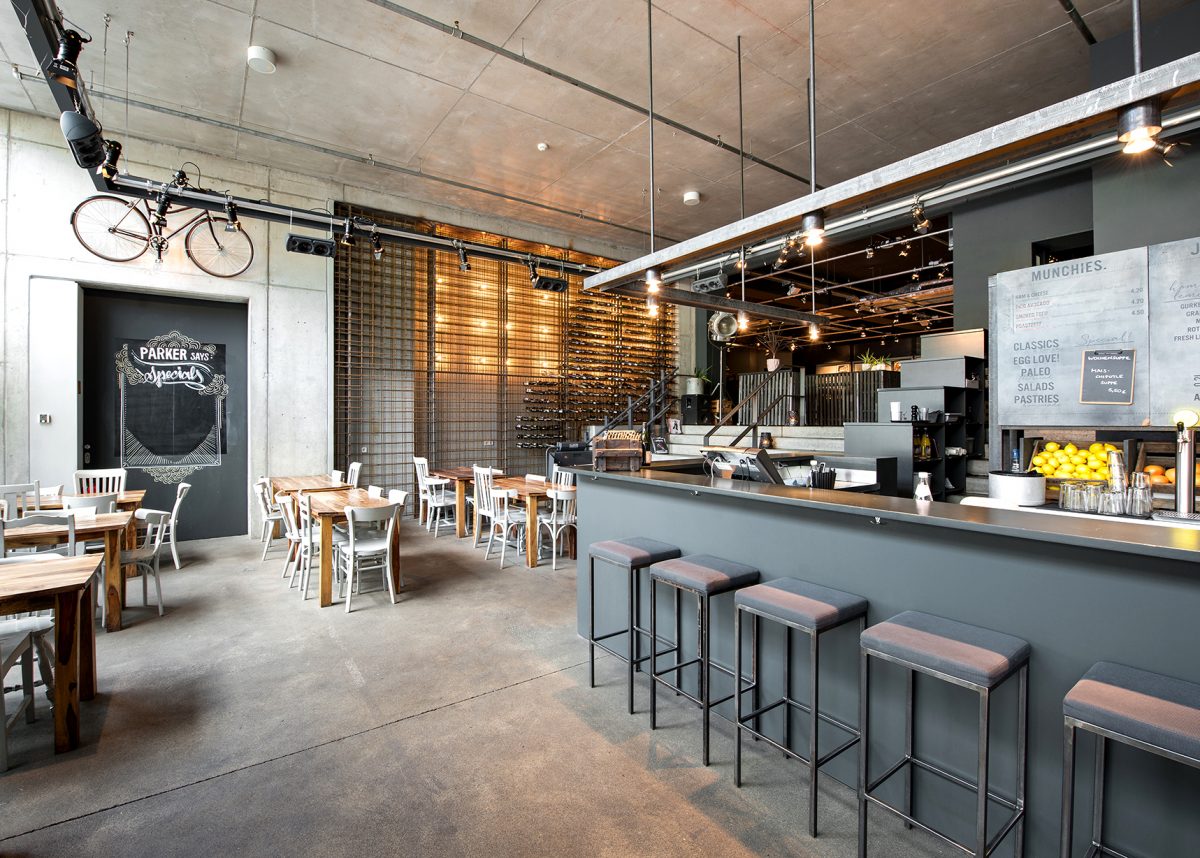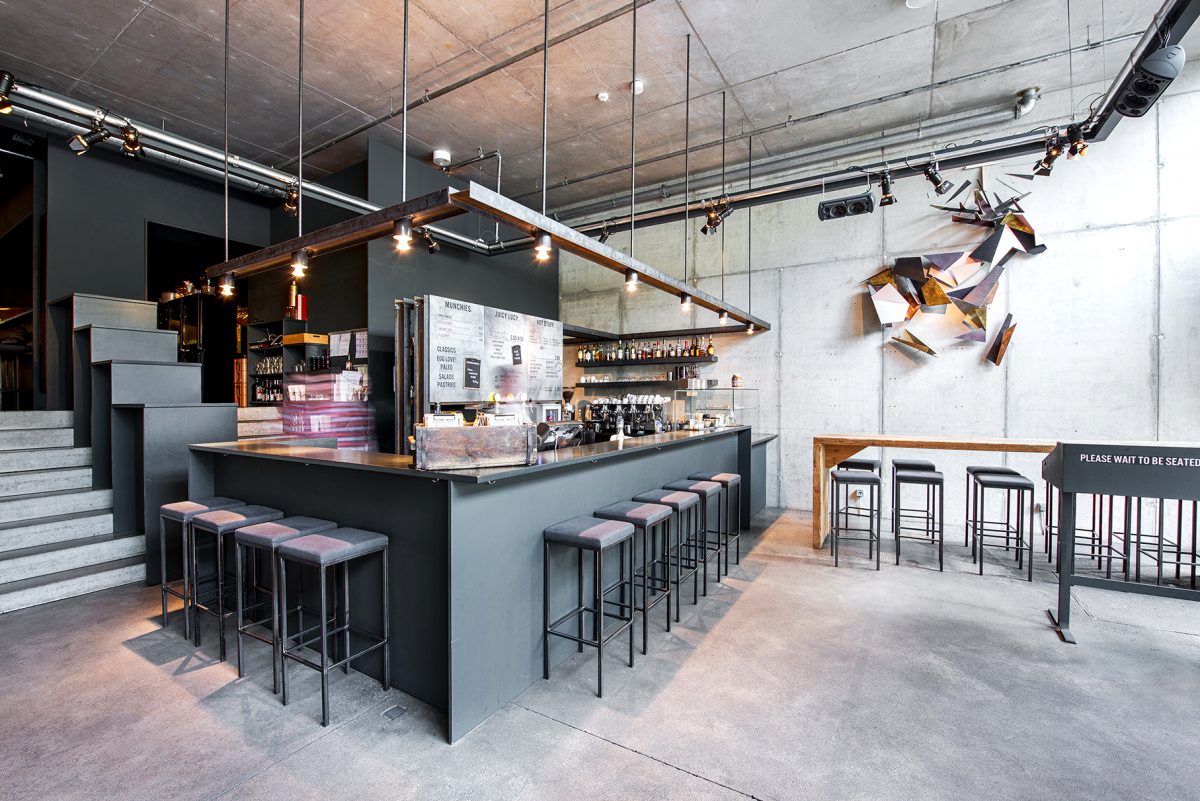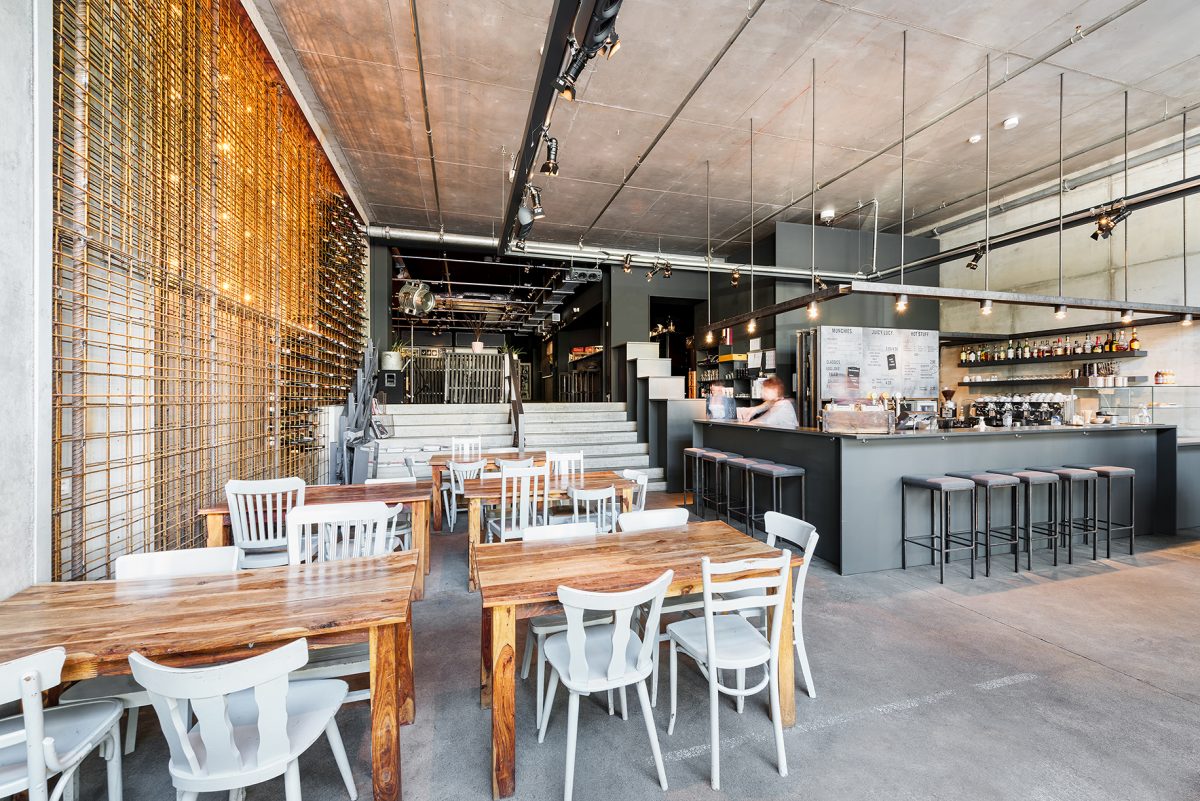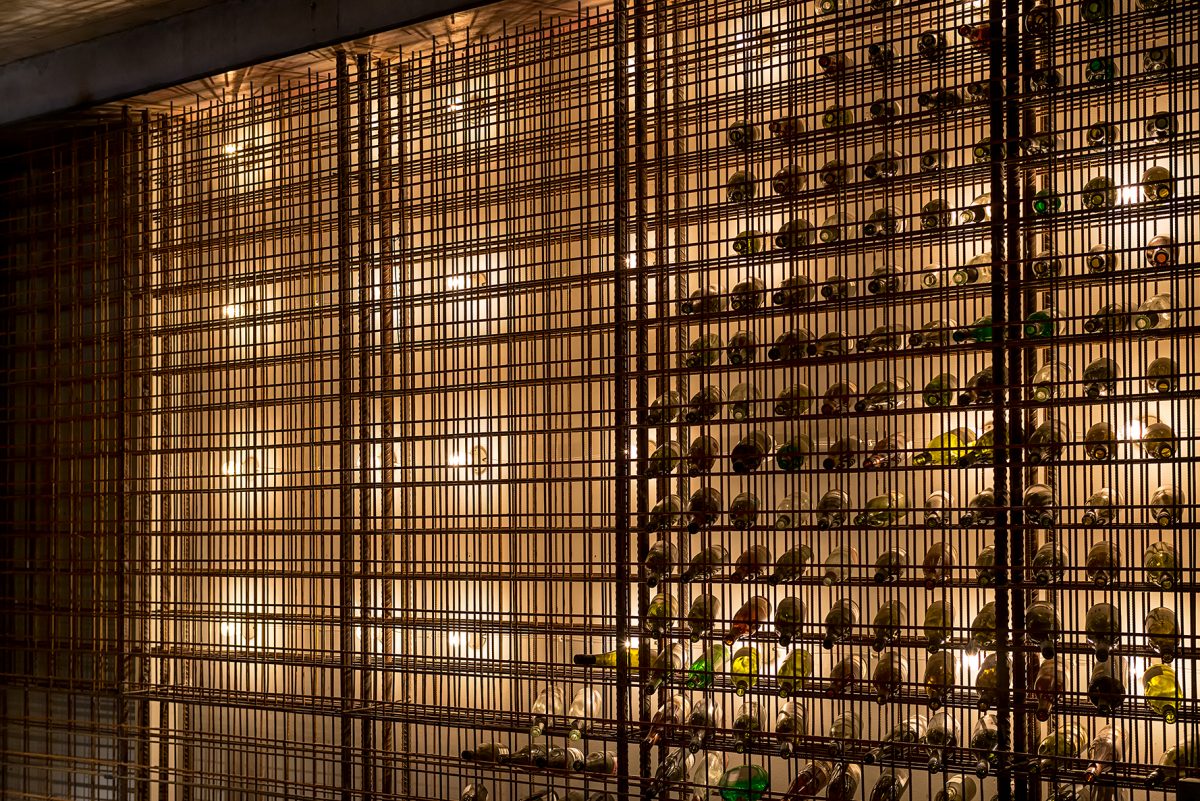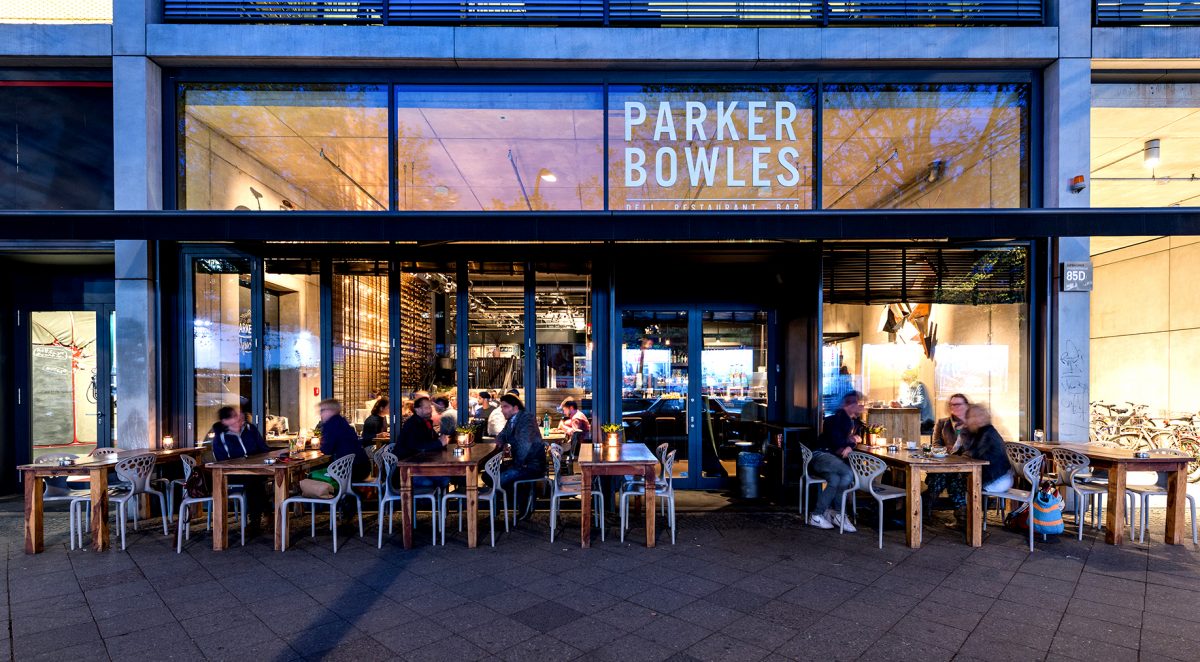 PARKER BOWLES, Restaurant and Event, Berlin, Kreuzberg, Germany, 2014
A hybrid restaurant uses three sculptures to arrange the large two level space in the AUFBAU HAUS on Moritzplatz in Berlin, Kreuzberg. The space has two distinct volumetric spaces, the high ceilinged vertical volumetric space, or low area, which spatially funneled upward to the low ceilinged horizontal dark space, or upper deck. The Kitchen and larger dining area and bathrooms were in the upper deck and the low level had the daily and nightly bar with some table seating.
We proposed a living room type concept of arranging objects in space with art and decided to use three distinct sculptures to form and connect the two opposing volumetric spaces…a Black Shifting Planes bar would connect the lower and upper space, a Cladded Wire Shelf Module would form a flexible corridor in the upper space and a Rusted Steel Waterfall between the two spaces would be the restaurants wine shelf and light installation.
The Black Shifting Planes Bar, composed of 15, 20 and 30mm thick painted black birch plywood, shifts planes, forming functional surfaces for bar and kitchen use. Starting at street level near the entrance, planes shift following an F path up the stairs, shifting from horizontal to vertical planes with changing edge thicknesses. The black planes hide and reveal restaurant and bar functions while giving a stillness and anchor to the large space.
To create a flexible corridor, we designed the Cladded Wire Shelf Module, using a wire metal shelf unit from a Home Depot or Walmart type store, which we then cladded with black stained pine lamellas. This combination created a 16-inch by 40-inch by 40-inch module, which can be arranged according to user preference to form a section for dining and a separated corridor to the bathrooms.
Our light installation in-between levels, was conceived of as a Rusted Steel Waterfall. Multiple rusted steel sheets fall from a concrete beam in three abstracted stages, the precipice, overhang collapse and plunge. A plate of steel at the precipice connects the steel sculpture to the building structure. Larger diameter rebar sections act as columns for the rebar mats.
The upper section of the waterfall uses more rebar sheets than the lower section and there is a visual play of densities from the layering. The waterfall is backlit with simple light sockets and bulbs and it gives the niche a rusted warm glow.
Architect: ALLEN KAUFMANN BERLIN
Photography: Yuzhu Zheng